The latest news on COVID-19 developments in Canada on Dec. 16, 2020 – The Tri-City News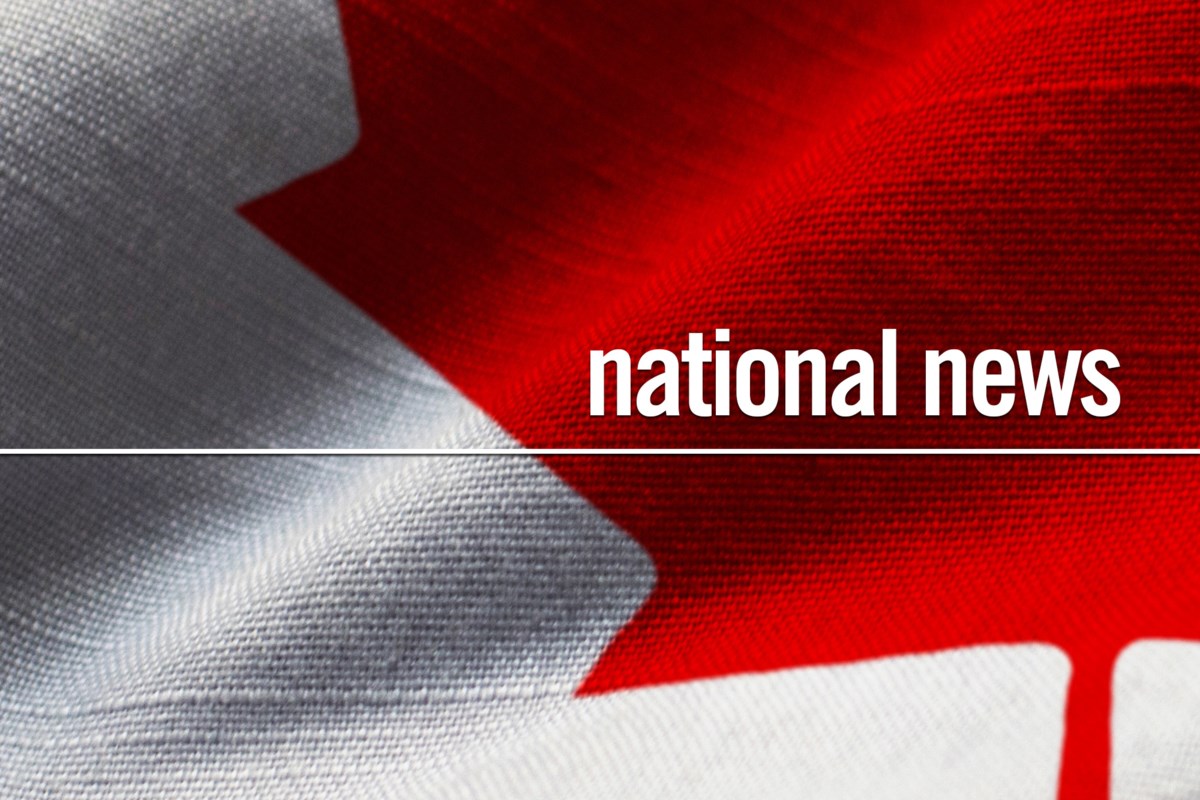 The latest news on COVID-19 developments in Canada (All times Eastern):
7:35 p.m.
Alberta's top doctor says an Edmonton arena is being set up as an alternate hospital with help from the Canadian Red Cross.
Chief medical health officer Dr. Deena Hinshaw says Alberta Health Services and the national charity are putting 100 patient beds in the Butterdome arena at the University of Alberta.
She says it will take a few weeks to set up the site, but there is no plan to staff it unless the beds are needed.
Another alternate site was previously set up at Calgary's Peter Lougheed Centre.
—
6:50 p.m.
British Columbia's death toll due to COVID-19 is surging with another two dozen deaths.
There have now been 692 deaths since the pandemic began.
A joint statement from provincial health officer Dr. Bonnie Henry and Health Minister Adrian Dix says 409 doses of the COVID vaccine were administered on Tuesday and the province expects to see weekly vaccine deliveries starting next week.
There were 640 new cases of COVID, bringing the provincial total to 44,103.
—
5:40 p.m.
Alberta is reporting 1,270 new cases of COVID-19, one of its lowest daily infection counts in weeks.
The province also says another 16 people have died from the novel coronavirus.
There are 749 people in hospital, and 139 of them are in intensive care.
Alberta started vaccinating health-care workers yesterday.
—
5:30 p.m.
Health Canada is warning Canadians against buying COVID-19 vaccines online or from other unauthorized sources.
The federal regulator says these vaccines are counterfeit and might pose serious risks to one's health, on top of being ineffective at protecting against COVID-19.
Health Canada says the only way to be immunized against COVID-19 safely is through clinics either organized or endorsed by a local public health authority, alongside other levels of government.
It says Interpol has issued a global alert to all of its 194 member countries to warn of the issue.
—
3:20 p.m.
Nunavut says it has no new cases of COVID-19 to report today.
There are still 41 active cases in Arviat, the only community that currently has infections.
The territory announced its first case of COVID-19 in early November.
So far, 217 people have recovered from the illness.
—
3 p.m.
Toronto Mayor John Tory says that he has been in discussion with neighbouring regions for a stricter lockdown.
Toronto and neighbouring Peel and York regions are already in Ontario's highest level of restrictions.
Tory says that people are not staying home like they did in the spring and that one response would be to close all but the most essential businesses so there is nowhere to go.
Toronto reported 850 new cases of COVID-19 today and 19 more deaths linked to the virus.
—
2:40 p.m.
Saskatchewan is reporting 169 new COVID-19 cases.
There are 124 people in hospital, with 30 people in intensive care.
Health officials report the province's weekly average of new daily cases is 243.
It's the first time in weeks that figure has dropped below 250, which Premier Scott Moe says is too high.
He says comments made last week by Health Minister Paul Merriman, where he referenced an opinion poll when asked how the government measures its COVID-19 success, wasn't appropriate.
Moe says he doesn't know if there's a way to measure success when it comes to tackling a new virus.
—
2:20 p.m.
After the province's first vaccines against COVID-19 were administered, public health officials in Newfoundland and Labrador reported five new cases of the virus.
Officials say all five infections are travel-related.
Two cases affect residents of the province who returned home from work in Alberta, and three affect non-residents who came to the province from Asia.
Public health says all five are self-isolating and contact tracing is underway.
—
2:15 p.m.
Manitoba announced 15 more deaths and 292 cases as the province's first vaccines were administered today.
Dr. Brent Roussin, the chief provincial public health officer, says 900 health-care workers will receive doses this week.
He says it's an important first step, but the risk in the province remains significant.
High daily infections for months put pressure on the health-care system and led to restrictions in November.
There are 328 people in hospital due to COVID-19, with 46 people in intensive care.
—
1 p.m.
Public health officials in New Brunswick are reporting eight new cases of COVID-19 today.
The eight cases are self-isolating and include one person in the Moncton region, five in the Fredericton region and two in the Edmundston area.
The province has 51 active cases and three people are in hospital, including two in intensive care.
New Brunswick has had 567 cases and eight deaths since the pandemic began.
—
12 p.m.
Nova Scotia is reporting four new cases of COVID-19 today and now has 55 active cases.
All of the new cases are in the Halifax area.
Health officials say three of the cases are close contacts of previously reported cases while the other case is under investigation.
No one is currently in hospital.
—
11:40 a.m.
Public health officials in Prince Edward Island have begun to administer the Pfizer-BioNTech COVID-19 vaccine.
Front-line workers Heather Arsenault, Debbie Lawless and Dr. Chris Lantz, who all work at long-term care homes, were among the first people to receive the vaccine on the Island.
The vaccine is being administered at the Queen Elizabeth Hospital in Charlottetown.
The province received 1,950 doses of the vaccine in its first shipment.
—
11:35 a.m.
A public health nurse in St. John's is the first person in Newfoundland and Labrador to be vaccinated against COVID-19.
Ellen Foley-Vick said she felt like she got an early Christmas present as the province's chief medical officer of health, Dr. Janice Fitzgerald, put a Band-Aid on her arm after administering the shot.
Premier Andrew Furey told a room full of masked and socially-distanced onlookers at Memorial University's medical school that the province's first vaccination marked a generational moment.
Newfoundland and Labrador received its 1,950 first doses of the Pfizer-BioNTech vaccine yesterday and health officials expect another delivery next week.
—
11:20 a.m.
Quebec is reporting 1,897 new COVID-19 infections and 43 more deaths attributed to the novel coronavirus.
Health officials said today hospitalizations increased by 16, to 975, and 128 people were in intensive care, a rise of three.
The province says 1,315 doses of vaccine were distributed yesterday, bringing the total number of people who have received the first dose of vaccine in the province to 1,613.
Quebec has reported a total of 168,173 COVID-19 infections and 7,613 deaths linked to the virus.
—
11:15 a.m.
The first person to receive the COVID-19 vaccine in Manitoba was a doctor who says he's grateful to keep his patients in the intensive care unit safe.
Dr. Brian Penner, who works at Health Sciences Centre, says he feels extremely lucky to be able to get the Pfizer vaccine at around 8:30 a.m. at the University of Manitoba's Bannatyne campus.
Health officials say Manitoba will receive enough of the vaccine to immunize about 900 health-care workers.
Premier Brian Pallister said yesterday that the initial vaccinations were a small but critical first step.
—
10:55 a.m.
Ontario is reporting 2,139 new cases of COVID-19 today, and 43 new deaths due to the virus.
Health Minister Christine Elliott says 780 cases were in Toronto, 528 in Peel Region, 148 in York Region, 143 in Durham, and 111 in Windsor-Essex.
The province says it has conducted over 49-thousand tests since the last daily report.
In total, 932 people are hospitalized in Ontario due to COVID-19, including 256 in intensive care.
—
10:20 a.m.
Frontline health workers in Halifax are the first people in Nova Scotia to receive COVID-19 vaccinations.
A clinic is underway on the campus of Dalhousie University where Danielle Sheaves, a registered nurse, was the first recipient of a shot.
Among the first to receive the vaccine this month will be workers at COVID-19 hospital units, emergency departments, critical care units as well as birth and early labour units at the IWK Health Centre in Halifax.
Long-term care staff who are directly involved in patient care in the Halifax area will also receive the vaccine this month.
This report by The Canadian Press was first published Dec. 16, 2020.
The Canadian Press
Feds on defensive as no Pfizer vaccine shipment arriving next week – CTV News
OTTAWA —
Canada will not be receiving any shipments of Pfizer-BioNTech COVID-19 vaccine doses next week, which the federal government says will be the hardest hit the country gets during a month-long shortage in deliveries from the drug giant.
The news Canada will be experiencing a "temporary" delay in shipments resulting in an average weekly reduction of 50 per cent of coming doses due to the pharmaceutical company's expansion plans at its European manufacturing facility came on Friday.
On Tuesday, Maj.-Gen. Dany Fortin who is leading Canada's logistical rollout revealed that in reality, while this week's shipment includes 82 per cent of what was originally planned, next week no new deliveries of doses will be coming to this country.
That means over the next two weeks Canada is set to receive just over 171,000 vaccine doses instead of the more than 417,000 planned before Pfizer announced its delay.
"Next week's deliveries have been deferred by Pfizer in their entirety," Fortin said, adding that the company just confirmed the amounts Tuesday morning. He said deliveries will start back up in the first two weeks of February.
"But those numbers remain to be confirmed by Pfizer Canada," Fortin said, adding that because the shipments come in trays with 975 doses, some provinces will feel the impact more than others, but the federal government will strive to keep the future allotments as proportional per capita as possible.
Procurement Minister Anita Anand said in an interview on CTV's Power Play that Canada is still waiting for the future delivery schedule from Pfizer.
The shipment shortage has strained provincial rollout campaigns— plans are being made to hold off on giving first doses to more people and to delay the administration of second doses for some—and has put the federal government on the defensive.
In his Rideau Cottage address on Tuesday, Prime Minister Justin Trudeau sought to reassure people about having access to considerably fewer Pfizer shots over the next few weeks, saying that "doses are coming," and vaccinations for long-term care home residents and health-care workers continue.
Trudeau said he knows there is "a lot of work still to do," but the overall goal of vaccinating six million prioritized people by March, and then everyone who wants to be by the end of September 2021, remains on track despite this "roadblock."
Asked why he hasn't tried to put more direct political pressure himself on Pfizer to rectify Canada's complete absence of doses next week, Trudeau said the company remains contractually obligated to provide Canada with the doses purchased.
The federal government also faced questions about why it appears Pfizer is not treating all countries equally as promised when it comes to scaling back the size of shipments, with some European countries reporting their deliveries will not be as severely impacted as Canada's.
Neither Trudeau or Anand could offer an explanation, with the prime minister stating that in his weekend call with German Chancellor Angela Merkel she too raised that she was being criticized for her country's rollout.
"She sort of complained to me that every day she gets it from the German media that they're not doing as well as Canada. I think a lot of people are comparing stories from country to country, and trying to figure out how we can all move quicker," Trudeau said.
According to CTV News' vaccine tracker, Canada is immunizing people faster than Germany by a small margin.
Anand said the situation with Pfizer's delay is "very disappointing," and she "spent the weekend on the phone with Pfizer executives," pushing for Canada to return to the regular delivery schedule as soon as possible.
She said Canada "insisted" on equitable treatment, which she said Pfizer assured her Canada is receiving.
Ontario Premier Doug Ford said Tuesday he was "very angry" about the situation and if it was up to him, he'd be "on that phone call every single day," with Pfizer. He then floated that in the interim, President-Elect Joe Biden should send Canada one million doses from the U.S.-based Pfizer facility, which is not experiencing delays.
Anand said Tuesday in response to Ford's suggestion that all the vaccines being made at the U.S. plant will be distributed within Canada but she will "continue to press all levers."
In an interview on CTV's Question Period that aired on Sunday, Anand said she'd heard concerns from some vaccine companies about lengthy delays between vaccine doses, as they go beyond what their clinical-trial-based recommendations are.
In an email, Pfizer said some provinces decision to delay the administration of their second doses was not a factor in the current delivery schedule for Canada, stating that the decision to scale-up at the Belgium plant is so that by the end of 2021 the pharmaceutical giant can deliver 2 billion doses worldwide.
"Pfizer is working closely with all Governments on allocation of doses.  While the precise percentage allocation may fluctuate, we anticipate that it will balance out by the end of Q1 2021. Pfizer remains dedicated to helping each country meet the vaccination needs of its citizens without compromising our highest safety and quality standards," said spokesperson Christina Antoniou.
Canada was planning on receiving between 124,800 and 366,600 Pfizer doses every week between now and the end of February, as part of the plan to have six million doses total from Pfizer and Moderna by the end of March when Phase 1 ends. Officials continue to state that once next week passes, deliveries will ramp-up and make up for the loss with larger batches arriving.
Fortin said Tuesday that Canada's Moderna deliveries will continue as planned. These vaccines are delivered in a three week cycle, with the next shipment of 230,400 doses coming the first week of February.
Anand said come the spring Canadians will see a "dramatic increase in vaccine deliveries," but cautioned about "additional supply challenges along the way."
"This is precisely why we have multiple agreements in place with multiple manufacturers," Anand said.
In a statement, Conservative Leader Erin O'Toole said he is "deeply frustrated by the government's on-going failure to procure and deliver vaccines for Canadians."
He is calling on the Liberals to deliver an "emergency plan," and disclose Canada's precedence in comparison to other countries' vaccine delivery contracts.
"We cannot accept this kind of failure, not with so much at stake," O'Toole said.
So far, more than 604,000 Canadians have received their first dose of one of the two approved COVID-19 vaccines, and nearly 37,200 have received both shots required in the two-dose regimen.
Alibaba's Jack Ma makes first public appearance in three months
SHANGHAI (Reuters) – Alibaba Group founder Jack Ma made his first appearance since October on Wednesday when he spoke to a group of teachers by video, easing concern about his unusual absence from public life and sending shares in the e-commerce giant surging.
Speculation over Ma's whereabouts has swirled in the wake of news this month that he was replaced in the final episode of a reality TV show he had been a judge on, and amid a regulatory clampdown by Beijing on his sprawling business empire.
The billionaire, who commands a cult-like reverence in China, had not appeared in public since Oct. 24, when he blasted China's regulatory system in a speech at a Shanghai forum. That set him on a collision course with officials and led to the suspension of a blockbuster $37 billion IPO for Alibaba's financial affiliate Ant Group.
Alibaba and his charitable foundation both confirmed he participated in an online ceremony for an annual event for rural teachers on Wednesday.
In the 50-second video, Ma, wearing a navy pullover, spoke from a room with grey walls, a large painting and floral arrangements. It was not clear where the room was.
Alibaba's Hong Kong-listed shares jumped over 10% on the news, which was first reported by Tianmu News, a media outlet backed by the government of Zhejiang, the province where Alibaba's headquarters are based.
"Jack Ma's reappearance has given investors peace of mind after a lot of rumours, allowing them to pile into the stock which had been a laggard in the market," said Steven Leung, sales director at brokerage UOB Kay Hian in Hong Kong.
The topic "Jack Ma makes his first public appearance" and his video address to the teachers soon began trending on China's Twitter-like Weibo, triggering heavy discussion.
Although Ma has stepped down from corporate positions and earnings calls, he retains significant influence over Alibaba and Ant and promotes them globally at business and political events. He also continues to mentor management talent in the "Alibaba Partnership", a 35-member group of company managers.
China has stepped up a regulatory crackdown on anticompetitive behaviour in the internet sector and Alibaba became the target of an antitrust investigation launched last month by Chinese authorities.
The company plans to raise at least $5 billion through the sale of a U.S. dollar-denominated bond this month.
(Reporting by Brenda Goh and Luoyan Liu in Shanghai, Kane Wu, Donny Kwok and Sumeet Chatterjee in Hong Kong, Yingzhi Yang, Cheng Leng and Zhang Yan in Beijing and the Shanghai Newsroom; Editing by Gerry Doyle and Edwina Gibbs)
Biden intelligence pick favors 'aggressive' stance on China threat
By Mark Hosenball and Arshad Mohammed
WASHINGTON (Reuters) – The United States should take an "aggressive stance" toward the threat posed by the aggressive and assertive China that it faces today, Avril Haines, President-elect Joe Biden's choice for the top U.S. intelligence job, said on Tuesday.
Biden's nominee for Director of National Intelligence (DNI) also said she thought it would be some time before Tehran returned to strict compliance with the 2015 Iran nuclear deal and that the Democratic Biden administration might itself return to the agreement, which outgoing Republican President Donald Trump abandoned in 2018.
Haines, a former CIA deputy director, said her priorities include restoring trust and confidence within the U.S. intelligence community, which Trump at times denigrated, as well as among the American people.
Pressed by both Republican and Democratic senators on the importance of the Chinese intelligence threat, Haines said she would make it a priority to devote more resources to China.
"Our approach to China has to evolve and essentially meet the reality of the particularly assertive and aggressive China that we see today," she said. "I do support an aggressive stance, in a sense, to deal with the challenge that we are facing."
Haines also told the committee that U.S. agencies have "not solved the issue" of deterring cyber attacks and have not yet figured out how to handle such asymmetric threats.
She said President-elect Biden has indicated the United States should find a way to impose costs on attackers for the recent SolarWinds attacks, attributed to Russia, on U.S. government agencies and businesses. Russia has denied responsibility.
Speaking to the Senate Intelligence Committee that will vote on her nomination, Haines drew an implicit contrast to the Trump administration, which at times has been accused of politicizing intelligence agency findings.
"The DNI must never shy away from speaking truth to power — even, especially, when doing so may be inconvenient or difficult," she said. "The DNI must insist that, when it comes to intelligence, there is simply no place for politics — ever."
Haines' confirmation was expected to move rapidly, a Democratic congressional official said, though some activists have questioned her role in helping to manage the CIA's response to probes of its past use of harsh interrogation techniques.
In a possible effort to neutralize that issue, Haines told the panel she would not permit their use and that she believed "waterboarding in fact constitutes torture under the law."
In a written answer to panel questions, she said she believed that post-Sept. 11, 2001, interrogation methods used on suspected extremists "included torture, which violates U.S. commitments and obligations" under U.S. laws and international conventions.
Senator Mark Warner, the panel's incoming chairman, praised Haines in a statement. He said the committee would schedule a vote on her nomination as soon as possible, and urged the full Senate to confirm her "without any unnecessary delay."
(Reporting By Mark Hosenball and Arshad Mohammed; Editing by Paul Simao, Dan Grebler and Jonathan Oatis)