AirPods 3 release date and price just leaked — and there's bad news – Tom's Guide
Apple's AirPods 3 are set to copy the in-ear design of the AirPods Pro, but could come at a much higher price as a result.
That's according to The Elec's sources, which have claimed that the Airpods 3 will cost 20% less than the AirPods Pro, and lack the latter's active noise cancelling tech. Considering that would make the AirPods 3 $199 at launch, that's a huge hike on the current AirPods 2, which cost $159.
Apple is clearly not afraid about slapping premium prices on its headphones, especially in the case of the AirPods Max, which are several hundred dollars more than rival over-ear cans like the Bose 700. What's unusual this time is that unlike the AirPods Max, the standard AirPods are meant to be the closest thing to an 'entry-level' option, so bumping up the cost could be a risky move.
The report also seemingly re-confirms that the next AirPods will adopt the more stylish, practical and comfortable design of the AirPods Pro. That could account for a price increase, though it's still looking like the AirPods 3 – or AirPods Pro Lite, as they might be named – will lack more high-end features like ANC and Spatial Audio.
That would fly in the face of other rumors we've heard of recently, which have the AirPods 3 pegged to have active noise cancellation and a "contextual audio system" that can detect potential hazards and either lower or mute audio in either earbud, depending on threat proximity. But there's a chance that the AirPods 3 could be a separate product to the AirPods Pro Lite.
Elsewhere, the report points towards a release date in the first half of 2021, which is consistent with previous leaks suggesting the AirPods 3 would release on March 21. It also notes that the AirPods 3 will once again use the H1 chip, the tiny audio processor Apple has previously included in the AirPods 2, AirPods Pro and AirPods Max.
We'll have to wait for a few months before we see if these rumors come to fruition. But so far the AirPods 3 could be contenders for out best wireless earbuds list, providing they can balance audio features against a high price.
Conversations That Matter: Does it make sense to focus on single-use plastics? – Vancouver Sun
Article content
Chris DeArmitt figures we'd be better off focusing on paper rather than plastic if we are worried about single-use items.
The leading plastics scientist has written "Phantom Plastics," a book in which he aims to debunk prevailing thoughts about plastics. He note both the banks of Canada and England chose to print money on plastic rather than paper because it was better for the environment.
How can that be?
"Life cycle analysis is the answer," DeArmitt says. "Plastic money has seven times the lifespan of paper money." He says the total carbon footprint and environmental cost of paper money far exceeds that of plastic banknotes,
Even the extra weight of the paper adds up, he says. "The extra fuel required to transport paper over plastic is just one element in the life cycle analysis of money. And then add in the impact of harvesting trees, mashing them into pulp and paper and the limited life span and it all adds up to plastic being the best choice."
With the Galaxy S21, Samsung has finally figured out the iPhone's secret: Value – Macworld
Apple isn't exactly known for its low prices. The iPhone X was the first handset to cost more than a thousand bucks, the wheels for the Mac Pro cost $699, and just last month it launched a $549 pair of AirPods. Heck, it sells a charger that isn't even very good for $129.
But when it comes to its phones, Apple consistently gets it right. It's true that the most expensive iPhone 12 tops out at $1,399, but for the most part, the iPhone 12 is very attainable, even with 5G and OLED displays across the board. When compared to the top flagship phones of 2020, in fact, the iPhone 12 slides in well under the average premium Android handset.
But with the launch of the Galaxy S21 this week, it seems as though Samsung has finally caught on. After years of piling on features and specs in an effort to distance its flagship handsets from the iPhone, Samsung has fully embraced Apple's strategy with the iPhone, not just cutting the price to match the iPhone 12's price tag but also distilling the S21 down to its most essential parts in a sort of reboot of the lower end of the line.
Lowering the price and the parts
Last year's "cheap" Galaxy S20 started at $1,000 and brought a bevy of ultra-high-end features you couldn't get in the iPhone 11: 12GB of LPDDR5 RAM, 120Hz Quad HD+ screen, triple cameras, microSD storage, etc.
It's not so much that the Galaxy S21 isn't a high-end Android phone, but like the iPhone 12, it makes certain spec-sheet compromises that add value without degrading the experience. There's a reason why Apple doesn't list specs for RAM, battery capacity, or clock speed in the iPhone spec sheet—they're unnecessary. Apple doesn't need to wow its users with specs. Rather, it strives to deliver the best possible iPhone experience with the bare-minimum parts.
And the S21 does something similar. Take a look at the specs compared to its predecessor, the S20:
Galaxy S21
Display: 6.2-inch Flat FHD+ Infinity-O Display (2400×1080), 421ppi, 120Hz
Processor: Snapdragon 888
RAM: 8GB
Storage: 128GB
Battery: 4,000mAh
Galaxy S20
Display: 6.2-inch Edge Quad HD+ Infinity-O Display (3200×1440), 563 ppi, 120Hz
Processor: Snapdragon 865
RAM: 12GB
Storage: 128GB
Battery: 4,000mAh
Aside from the storage and the battery, the S21 is a seeming downgrade from the S20, with less RAM and lower resolution. It's also made of plastic, versus the S20's all-glass design.
But to judge the S21 on its specs is to miss the point. Samsung has finally realized that the spec battle is a losing one. They built a phone that delivers on value rather than numbers. Some people will grouse about losing out on the best features but most people won't even realize their phone has fewer pixels or less RAM.
Quite frankly, they might not even notice that it's made of plastic. What they will notice is that it's $200 cheaper than last year, the first time prices have decreased in years. They'll also notice that it looks the same as the S21+ and S21 Ultra, shares the same processor and software, and takes fantastic pictures.
That's another way Samsung has followed Apple's lead: the camera. Rather than increase megapixels or add lenses for the sake of it, Samsung has kept the same triple-camera hardware on the S21 as it had on the S20, instead working behind the scenes to deliver improvements in the most important areas: portraits and low-light photos.
Android iPhone 12 is here
For $800, the Galaxy S21 is truly Android's answer to the iPhone 12. More than the Pixel 5, OnePlus 8T, or even the Galaxy S20 FE, the S21 delivers a purely distilled premium Galaxy experience in a surprisingly affordable package, trimming corners rather than cutting them, and sacrificing very little of what people need.
And like the iPhone 12 Pro Max, if you want the best of the best, the Galaxy S21 Ultra still exists, with a Quad HD+ 6.8-inch display, 12GB or 16GB of RAM, and S Pen support. But for the masses, the S21 will more than suffice, especially when the price inevitably drops to $700 or less.
Previous Samsung Galaxy S phones were always among the best phones of the year, but they haven't seemed like a good value in years. The S21 changes that, hopefully for good. But mimicking what Apple does best with the iPhone 12, Samsung has created one of the best Android values in years, delivering premium looks and performance in an affordable package.
It's no secret that Samsung has been trying to replicate Apple's success for years, throwing all sorts of things at the wall to see what sticks. After 11 years, it might have finally found something that works.
Note: When you purchase something after clicking links in our articles, we may earn a small commission. Read our
affiliate link policy
for more details.
Kuo: New MacBook Pro Models to Feature Flat-Edged Design, MagSafe, No Touch Bar and More Ports – MacRumors
Apple is working on two new MacBook Pro models that will feature significant design changes, well-respected Apple analyst Ming-Chi Kuo said today in a note to investors that was obtained by MacRumors.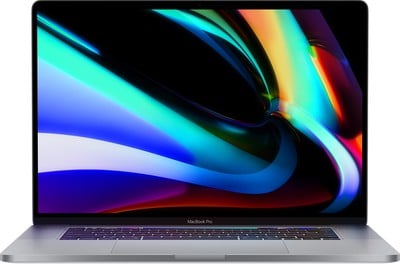 According to Kuo, Apple is developing two models in 14 and 16-inch size options. The new MacBook Pro machines will feature a flat-edged design, which Kuo describes as "similar to the iPhone 12" with no curves like current models. It will be the most significant design update to the MacBook Pro in the last five years.
There will be no OLED Touch Bar included, with Apple instead returning to physical function keys. Kuo says the MagSafe charging connector design will be restored, though it's not quite clear what that means as Apple has transitioned to USB-C. The refreshed MacBook Pro models will have additional ports, and Kuo says that Most people may not need to purchase dongles to supplement the available ports on the new machines. Since 2016, Apple's MacBook Pro models have been limited to USB-C ports with no other ports available.
All of the new MacBook Pro models will feature Apple silicon chips, and there will be no Intel chip options included.
1. The two new models are equipped with about 14-inch and 16-inch displays, respectively.
2. In terms of casing design, the new models cancel the curvy design of existing models' top and bottom parts and adopt a flat-edged form factor design similar to the ‌iPhone 12‌.
3. The ‌MagSafe‌ charging connector design is restored.
4. The OLED touch bar is removed, and the physical function buttons are restored.
5. There is no Intel CPU option for the new models.
6. They are equipped with more types of I/O, and most users may not need to purchase additional dongles.
The MacBook Pro models will use the same heat pipe design used by the current 16-inch MacBook Pro model, which Kuo says is much better than the current 13-inch MacBook Pro and MacBook Air because it will allow for increased computing power.
Kuo says that we can expect to see the new MacBook Pro models released in the third quarter of 2021. Due to the revamped design and strong replacement demand, Kuo expects total MacBook shipments to grow significantly by 25 to 30 percent year over year to 20 million units.
Kuo also said that high-end iPhone models coming in 2021 are likely to adopt a vapor chamber thermal system, which Apple is "aggressively testing." The VC thermal system will be required for the high-end iPhones due to their stronger computing power and faster 5G connection speeds. There are already smartphones from companies like Samsung, Razer, and LG that use vapor chamber cooling technology, which is used to keep a device cooler when it is under heavy stress.
It is unclear if the vapor chamber thermal system will meet Apple's high requirements, according to Kuo, but he is optimistic about the reliability improvement schedule and expects at least high-end models to adopt it in the near future.