The Real Reason Oil Prices Remained Low In 2019 – OilPrice.com
The year that is drawing to a close has not been good for oil. Despite production caps across OPEC and beyond, and despite the extra-large number and size of production outages, benchmark prices have stubbornly stayed range-bound below what oil-reliant OPEC economies consider a good price for their product. How did this happen?
First and foremost, it happened because of the U.S. shale boom, as Bloomberg's Grant Smith wrote in a recent overview of oil in 2019. The consensus on the role of U.S. shale oil production growth seems to be unchallengeable. All oil price forecasts, including OPEC's own, now regularly include U.S. oil production growth as the main reason for growth in non-OPEC supply that acts as counterweight to OPEC's production curb efforts.
It was U.S. shale oil production—which hit a record-high this year turning the country into the world's top oil producer—that caused what can only be called a growing apathy among traders. When OPEC is not the single large source of oil for energy-hungry nations, when there is another country pumping more than 11 million bpd with no risk of disruptions, the mood on the market is very different, and we saw this in 2019 more clearly than ever before.
The production outages at Libyan fields moved prices, but only for a few days. Even the biggest production outage in recent history, the drone and missile attacks on Saudi oil infrastructure, could not keep Brent at $70 for more than a few days. Of course, as usual, there was the hypothesizing that it could have spiked to $300 a barrel had the attacks led to an open war in the Middle East, but hypothesizing is part of the oil price game that has little bearing on actual prices.
In further evidence that U.S. oil has become a force to be reckoned with, OPEC's latest agreement to implement deeper production cuts failed to impress a market that was expecting the deepening and knew that this cannot stop U.S. production from growing. Oil prices habitually rise after an OPEC meeting or an update from inside the cartel—or from a Russian official now that the two have partnered on production—but this year the price rises have been short-lived.
Fundamentals forecasts have not helped. The International Energy Agency said in its latest Oil Market Report that the global oil market will likely be 700,000 bpd in excess of demand in early 2020. That's despite the efforts of OPEC+ and, yes, thanks to growth in U.S. production. That production, the IEA said, would drive a 2.3-million-bpd growth in non-OPEC supply while growth in the demand for oil will continue to slow. Related: Iraq's 550,000 Bpd Oil Deal Is In Jeopardy
Yet there is still hope for oil bulls. Goldman Sachs and JP Morgan recently revised their oil price forecasts for 2020 and they revised them upward. Goldman upped its outlook for both Brent and WTI, citing its expectations that OPEC+ will successfully cut more barrels from their daily production, shrinking any oversupply. JP Morgan seems to share the sentiment. It also cited OPEC+'s deeper cuts as reason for its price-forecast revision.
Trusting oil price forecasts from even the most reputable investment bank is something one does at their own risk, but there have been signs that prices could climb higher, even in the new apathetic market environment. Among the signs are the improving relations between the U.S. and China and, most recently, a WSJ report that banks are growing cold towards shale drillers. There is a very good chance that news like this could pull the market out of its apathy.
If shale drillers lose their easy access to cash, the fact could even erase the apathy entirely. For now, however, the overwhelming sentiment on oil markets is indifferent-for-longer.
By Irina Slav for Oilprice.com
More Top Reads From Oilprice.com:
Proposed Sugary Drink Tax "Regressive," says Opposition Finance Critic – VOCM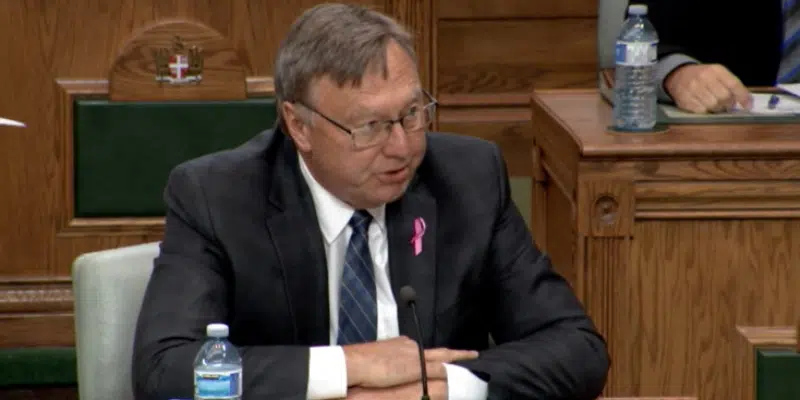 The provincial government's tax on sugary drinks comes into effect next September, and the minister responsible is pointing to data suggesting that the tax will work in changing people's habits.
Siobhan Coady points to a study that was done by a British medical journal called The BMJ. She says the study, which focuses on a similar tax in the UK, found that overall sales of soft drinks did not change, nor did share prices and domestic turnover. But what did change was the sugar purchased in those drinks, which Coady says decreased by almost 10 per cent.
PC MHA Tony Wakeham asserts that such taxes do nothing to affect health outcomes, and counters that the study Cody references is completely different from what's being proposed in this province.
In the UK, he says they were taxing producers to lower the amount of sugar in their products, and not taxing those using the product.
Wakeham says the proposed tax is negative and regressive. He says if Premier Andrew Furey is looking to modify behaviours to create healthy lifestyle changes, it should be based on positive things, not a negative tax.
Sleep Country Canada buys controlling stake in Hush Blankets – CBC.ca
Sleep Country Canada Holdings Inc. has signed a deal to buy Hush Blankets, a direct-to-consumer seller of weighted blankets, pillows, sheets and bed-in-a-box mattresses.
Under the deal, Sleep Country will acquire a 52 per cent stake in Hush for $25 million.
The company has also agreed to buy the other 48 per cent in annual 16 percentage point stake increments starting March 31, 2023, at a price based on the business's financial performance.
Hush was founded in 2017 by Lior Ohayon and Aaron Spivak and launched a weighted blanket in Canada in 2018.
Sleep Country says Hush will continue to operate as an independent business led by Ohayon and Spivak and a board including senior management from Sleep Country and Hush.
These countries are vaccinating children against COVID-19 – CTV News
Pfizer Inc and BioNTech SE have asked U.S. regulators to authorize their COVID-19 vaccine for emergency use in children aged 5-11, with an expert panel to the Food and Drug Administration scheduled to meet later this month to review data.
But with many parts of the world still awaiting doses for more vulnerable people, the World Health Organization has urged countries and companies that control the global supply of the vaccines to prioritize supply to COVAX.
The following is a list of some countries that have approved or are considering vaccinating children:
EU COUNTRIES
In June, Denmark said it would offer COVID-19 shots to children aged 12-15 to boost its overall immunity against the virus.
France has started vaccinating those from 12 years upwards, provided they have parental consent.
Germany in August agreed to make vaccination available to all children aged 12-17.
Austria has started vaccinating children aged 12-15.
Estonia could start vaccinating teenagers by the autumn, public broadcaster ERR reported, citing the head of the government's COVID-19 council.
Hungary started vaccinating 16 to 18-year-olds in mid-May, according to Xinhua news agency.
Italy on May 31 approved extending the use of Pfizer's vaccine to 12-15 year olds.
Lithuania's prime minister said the country could start vaccinating children from age 12 in June, news site Delfi reported.
Spain begun vaccinating children between 12 and 17 years old around two weeks before the academic year in September, the health minister said.
Swedish PM says children aged 12-15 will be offered COVID vaccine later this autumn.
Greece in July said children aged 12-15 could be vaccinated against COVID-19 with Pfizer/BioNTech and Moderna shots.
Finland's capital Helsinki in June said it will begin giving COVID-19 vaccines to children aged 12 to 15 who are at risk of contracting a severe coronavirus infection.
EUROPE (NON-EU)
Britain's top medical advisers in September recommended that 12 to 15-year-olds receive a first dose of a COVID-19 vaccine.
Switzerland approved on June 4 vaccinating 12 to 15-year-olds with Pfizer's shot, while Moderna's shot was approved in August for the age group.
In September, Norway started to offer one dose of Pfizer and BioNTech COVID-19 vaccine to children aged 12 to 15
San Marino has opened vaccinations for children aged 12-15, reported San Marino RTV, citing its Institute for Social Security.
MIDDLE EAST
In August, Israel on Sunday began offering a COVID-19 booster to children as young as 12.
The United Arab Emirates said in August rolled out China's Sinopharm COVID-19 vaccine to children aged 3-17.
ASIA-PACIFIC
Indonesia on June 28 recommended China's Sinovac vaccine for children aged 12-17.
An advisory committee to the Indian regulator recommended emergency use of Bharat Biotech's COVID-19 shot in the 2 to 18 age-group. The regulator's nod is awaited.
New Zealand's medicines regulator has provisionally approved use of Pfizer's vaccine for 12-15 year olds, Prime Minister Jacinda Ardern said on June 21.
Australia said on Sept. 12 it will expand its COVID-19 vaccination drive to include around one million children aged 12-15.
China on June 5 approved emergency use of Sinovac's vaccine for those between three and 17.
Hong Kong said on June 3 it would open its vaccine scheme to children over the age of 12.
Singapore opened up its vaccination program to adolescents aged 12-18 from June 1.
Japan on May 28 approved the use of Pfizer's vaccine for those aged 12 and above.
The Philippines on May 26 decided to allow the Pfizer-BioNTech's vaccine for emergency use in children aged 12-15.
Jordan in July begun vaccinating children aged 12 years and older against COVID-19.
AMERICAS
The COVID-19 vaccine by Pfizer-BioNTech will be the only one used in Mexico for at-risk children aged 12-17.
Brazil on June 11 approved use of Pfizer's vaccine for children over 12.
Chile has approved use of Pfizer's vaccine for 12 to 16-year-olds.
Pfizer and BioNTech have asked U.S. regulators to authorize emergency use of their COVID-19 vaccine for children ages 5 to 11. An advisory committee to the FDA will meet later this month to review the data.
Canada in early May approved use of Pfizer's vaccine for use in children aged 12-15. The country has fully vaccinated more that 80% of its eligible population ages 12 and over.
Cuba's vaccination campaign includes children as young as two.
AFRICA
South Africa will start vaccinating children between the ages of 12 and 17 next week using the Pfizer vaccine