There's No Trade-Off Between Lives and the Economy – Bloomberg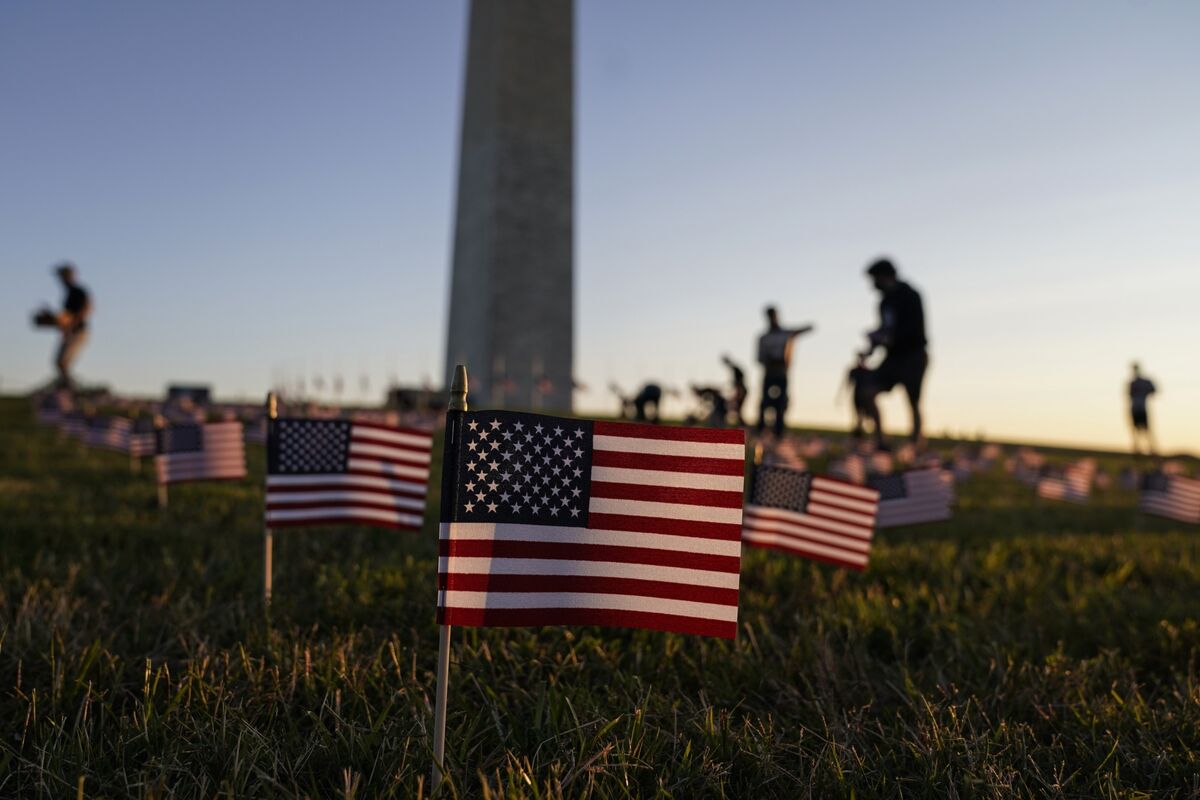 As the plague year of 2020 lurches to a close it's worthwhile revisiting one of the biggest policy mistakes of the pandemic—the attempt to preserve economic growth by minimizing restrictions that might hurt the economy. I wrote about that in May in a Bloomberg Businessweek cover story focusing on President Trump. "Will some people be affected? Yes. Will some people be affected badly? Yes," Trump told reporters during a factory visit on May 5. "But we have to get our country open, and we have to get it open soon."
By now it's clear there's no necessary trade-off between lives and livelihoods. A country can have both. Two economists for Bloomberg Economics, Scott Johnson and Tom Orlik, hit that point in a graph that plots Covid-19 deaths per million population vs. the level of gross domestic product in the fourth quarter in comparison to its pre-pandemic trend.
China, South Korea, and Japan are in the top left of the graph. They're on the left because they have a minuscule number of virus deaths per million, and they're near the top because their economies are running almost as fast as before Covid-19. China is the best in both respects, with the lowest death rate and the least harm to growth of any major economy.
In the loser's corner at bottom right sit the United Kingdom, Mexico, Spain, and Argentina, with high death rates and lots of economic damage.
If there really were a strong trade-off between lives and the economy, neither the good cluster nor the bad cluster would exist. Of course, not every country fits into one of the clusters. The U.S., France, and Italy are intermediate cases, with far more lives lost than China but not as much economic damage as the U.K.
Australia, India, and Indonesia are a different type of intermediate case: fairly low death rates, fairly serious economic damage.
Write Johnson and Orlik: "Governments acting on the false hope that a little more growth could be purchased at the expense of a few more virus cases often ended up with precious few more jobs but a lot more contagion."
Among democracies, ones that are rated highly by the World Bank for "government effectiveness" tended to do the best job in simultaneously fighting the pandemic and preserving growth, the Bloomberg economists found. South Korea, Japan, Germany, Australia, and Canada are highly rated in government effectiveness and have a high score on Bloomberg's composite rating for saving lives and livelihoods. Mexico and Argentina are weak on both measures. The U.S. is in between.
"Worryingly," the authors write, some of the best performances were recorded by countries that rate low in democracy: China, Russia, Turkey, and Saudi Arabia. They have three explanations: Some of the countries, particularly Russia, might be misreporting data; China learned from its brush with SARS in 2003; and all four countries "have relatively small service sectors–helping shield them from the virus' impact."
How Biden's Pandemic Plan Could Affect The Economy – NPR
President Biden has outlined an aggressive plan to gain control over the coronavirus pandemic, which continues to weigh heavily on the U.S. economy.
Renewed lockdown sends UK economy tumbling again: PMI – Cape Breton Post
By Andy Bruce
LONDON (Reuters) – Britain's relapse into a third national COVID-19 lockdown has sparked the sharpest drop in business activity since May, with services companies hit hardest, a survey showed on Friday.
A preliminary "flash" IHS Markit/CIPS UK Composite Purchasing Managers' Index (PMI) fell to 40.6 in January, down from 50.4 in December.
The drop below the 50 threshold for growth was bigger than any economist forecast in a Reuters poll, which had pointed to a reading of 45.5.
In addition to the latest lockdown, data company IHS Markit said Britain's post-Brexit shift to a more bureaucratic trading arrangement with the European Union had contributed to the decline.
"Services have once again been especially hard hit, but manufacturing has seen growth almost stall, blamed on a cocktail of COVID-19 and Brexit, which has led to increasingly widespread supply delays, rising costs and falling exports," Chris Williamson, chief business economist at IHS Markit, said.
The pace of job losses accelerated, after easing in December.
Economists polled by Reuters last week forecast a 1.4% fall in output for the first quarter. [ECILT/GB]
The official death toll from COVID-19 in the United Kingdom is nearing 100,000 and is currently the highest in Europe and the fifth worst in the world after the United States, Brazil, India and Mexico.
Britain is rolling out vaccines faster than many of its peers, which should bode for a swift economic rebound later this year.
Thursday's survey showed companies were upbeat about their business prospects for the year ahead, with optimism hitting a 6-1/2-year high.
The PMI for the services industry, which accounts for the vast bulk of Britain's private sector economy, fell to 38.8 in January from 49.4 in December, its lowest level since May and marking a third month of contraction.
Factories fared much better, despite fading growth in output and a renewed decline in order books. The manufacturing PMI fell to 52.9 in January from 57.5 in December, remaining above the 50 dividing line for growth.
(Editing by Toby Chopra)
Japan Maintains Severe Assessment of Economy Amid Emergency – BNN
(Bloomberg) — Japan's government maintained its assessment of the economy in January, using the same terms to describe its state for the seventh straight month, amid a jump in coronavirus numbers that's triggered a renewed state of emergency.
In its monthly report released Friday, the Cabinet Office described the overall economy in the same grim terms as in December, saying conditions remain severe despite signs of improvement. The government upgraded its view of capital expenditure and housing construction, but lowered its assessment for private consumption and business conditions.
The assessment comes after Prime Minister Yoshihide Suga's administration this month put more than half the country's economy under a state of emergency amid a sharp jump in Covid-19 cases to records. Nationwide daily case numbers have been moving around 5,000 in recent days.
Japan Expands Virus Emergency to Cover 60% of Economy (3)
Japanese exports have been rebounding, increasing for the first time in more than two years in December thanks to a recovery in China, but other parts of Japan's economy continue to lag. Prices haven't risen for months and the country's second state of emergency is hitting private consumption and the service sector.
©2021 Bloomberg L.P.