This Successful Entrepreneur Shares Her Top 5 Investing Tips For Women – Forbes
As women are more commonly working their way to financial independence, you need to learn more about investing. Investing your money is the smartest way to build your wealth and ensure a financially secure future.
Over the next three to five years, as women increasingly take responsibility for making their households' financial decisions, they will become the critical battleground for wealth management firms, according to McKinsey & Company. Women need to understand why it is important to invest their money and the various financial products out there to invest in to get their money working for them.
Suppose you are leaving your money in cash savings that does very little to get that money working for you, as cash offers minimal returns. When you shop around and compare products, you'll see that there are better options for you to park your money. However, not all products are a safe investment choice, so it is vital to research any product before you hand over your money thoroughly.
McKinsey & Company goes on to state, "By 2030, American women are expected to control much of the $30 trillion in financial assets." Women, you need to understand how to get that money working for you and build your wealth.
Wealth is not measured by the money you bring it; it's measured by how you manage it. And when you invest your money and earn money for yourself, that is the best way to build your wealth.
Ava Benesocky, the CEO and Founder of Canadian Passive Investing, has created a financial product that allows higher returns for investors through syndicated investing. Canadian Passive Investing is a Vancouver based privately held firm specializing in identifying, acquiring, and actively managing multi-family real estate assets in high growth US markets.
Here are the top five investing tips for women who want to get their money working for them:
1. Diversification is the golden rule
You may have heard the advice to diversify your investments, and this is true. Diversification means to spreading your investments around to reduce risk, not invest everything in one specific product. Some products are higher risk and some lower, and it is recommended to have the right mix of products, so if one product falls in value, not all will be lost.
2. Consider investing in private equity
Private equity means you are investing in companies that are not publicly traded. Traditionally, private equity has been reserved for institutional investors, but real estate private equity is now offered to retail investors with our digitized world. Private equity firms hold the management team accountable for the success of the project. And as the management team gets paid from the portion of the profits, it makes sense to manage the project correctly to make a profit.
3. Get to know the team you are investing with
When someone is selling you an investment product, it is worth understanding how the seller is compensated. The seller may receive a commission for the amount they are selling and, as a result, does not have your best interest at heart. An investment seller should disclose to you how they are compensated in the sale. Every alternative investment has a management team managing the operation. This record is public information and should be found very easily. Get to know the management team. Find out their track record. If the management team is operating behind curtains, this is not a group you want to invest with.
4. Understand what you are investing in before you purchase
Never invest in any product that you do not understand. Do the research, ask questions, understand how the investment product works, what typical returns are like, how long your money will be locked in for, and other pertinent information. You are responsible for your investment choices.
5. Be confident
Regardless of whom you are dealing with when investing, be sure to ask questions. Asking questions is the best move you can make because it is not only a reflection of your intelligence. You also need to be certain that you understand the process. If the seller is uncomfortable responding to your questions, then that is likely a red flag and is a sign to walk away. Most professionals are happy to take the time to respond to the questions that existing or potential clients may have.
The bottom line is that women need to be financially empowered. The more you understand investing, the more confident of an investor you will be. As women's wealth is growing and we are getting a larger piece of the pie, we must know how to manage our wealth.
Clarity Capital, Israel's Premier Investment Management Firm, Launches Israeli Backup Investment Accounts for American and Canadian Citizens – PRNewswire
NEW YORK, Jan. 26, 2021 /PRNewswire/ — To meet the growing demand for Israeli backup bank accounts, Clarity Capital launched Israeli Backup Investment Accounts (IBIA) for American and Canadian citizens. These accounts are intended to help individuals and families set aside money to deal with risks such as a need or desire to leave the United States or Canada.
In fact, a survey conducted by the Anti-Defamation League (ADL) recently revealed that 63 percent of American Jews feel their communities are less safe than they were a decade ago.
To provide these citizens with peace of mind, knowing their money is safe and adhering to international tax reporting standards and more, Clarity Capital is providing the United States and Canadian citizens with an opportunity to hold a securities account in Israel.
"It's unfortunate, but we've seen an increase in calls from Jewish Americans who are interested in opening a bank account in Israel for security purposes," said Amir Leybovitch, Chief Executive Officer of Clarity Capital. "Through IBIA, and as an ISA and SEC-registered firm, we are able to provide our clients with the opportunity to safely open a backup account as part of their wealth risk management strategy."
Since 2006, Clarity Capital, a global investment firm with offices in Tel Aviv and New York has been providing wealth and investment management services to institutional and individual investors worldwide including high-net-worth individuals, families, endowments, foundations, and institutions.
When a client opens an IBIA facilitated by Clarity Capital, they will have access to a myriad of benefits, including:
The option to open private, corporate, and trust accounts
Removal of double taxation due to the Taxation Treaty
Monthly reports about the health of the account
Remote set-up of accounts
Choice of active- or passive-managed accounts
Minimal fees associated with passive accounts (in addition to reduced bank fees)
All these benefits and more are meant to provide American and Canadian citizens with the opportunity to protect their funds and their families by opening an account in Israel in the event of an emergency.
Contact the team at Clarity Capital to help you reach your financial objectives.
About Clarity Capital
Clarity Capital is a global investment management firm with offices in Tel Aviv and New York, providing wealth and investment management services to institutional and individual investors worldwide, including high-net-worth individuals, families, endowments, foundations, and institutions, since 2006. Clarity offers a wide range of services and products which include Private Wealth Management, Family Office Services, Hedge Fund, and Private Debt opportunities, Socially Responsible Investing, and Institutional Fund Distribution. Our team is led by financial professionals with decades of worldwide experience in protecting and growing clients' assets. Clarity Capital is registered with the U.S. Securities and Exchange Commission (SEC), the Israel Securities Authority (ISA), the Canadian Autorité des Marchés Financiers of Québec (AMF), and the Canadian Ontario Securities Commission (OSC).
Website – www.claritycap.com
Clarity Capital North America Headquarters 712 Fifth Avenue, New York, NY 10019, United States, 34th Floor [email protected]; +1 646 448 5200
Investment inquiries – [email protected]
Partnership inquiries – [email protected]
Press and media inquiries – [email protected]
Related Images
logo.png
Logo
Clarity Capital
SOURCE Clarity Capital
Province announces approx. $1.9M investment in local townships – KitchenerToday.com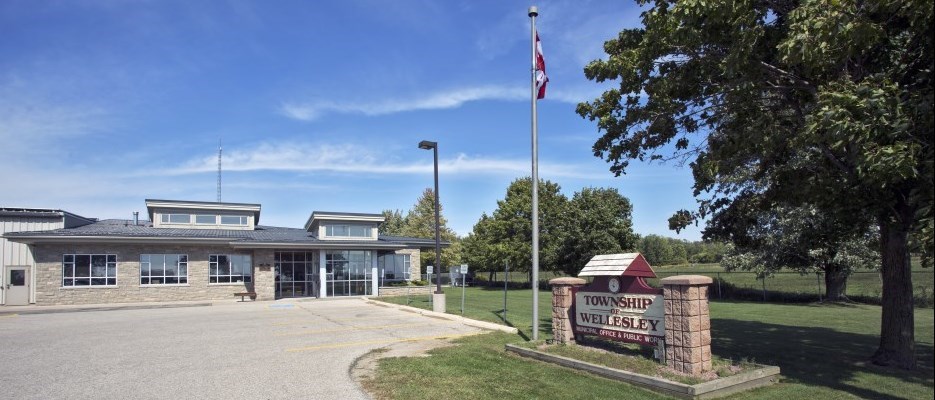 A funding boost to our local townships announced by the provincial government today, as MPP for Kitchener-Conestoga Mike Harris Jr. announced almost $1.9 million dollars in investments for infrastructure projects in the townships of Wellesley, Wilmot and Woolwich. Those funds made available through the Ontario Community Infrastructure Fund (OCIF) are said to come through the province's continuing effort to support municipalities "as they build and repair roads, bridges, water and wastewater infrastructure."
In a release, MPP Harris Jr. said the funding will help local municipalities in moving forward with their infrastructure priorities and asset management planning needs in 2021. Of the nearly $1.9M investment, Wellesley will receive $518,917, Wilmot will be receiving $728,765 and $630,843 will go to Woolwich.
"This is part of my commitment to support our local municipalities and make our community the best place to live and grow." said Harris.
Part of a larger investment effort, the funds come as part of the province's approximately $200 million commitment to 424 communities to help address core infrastructure products and other planning needs this year. Also commenting on the province-wide effort was the Minister of Infrastructure Laurie Scott, who said the investment in infrastructure projects has the government "strengthening and building communities."
"This is part of our ongoing commitment to support small, rural and northern municipalities across Ontario, providing stable funding needed to build long-term economic resilience."
Funding through the Ontario Community Infrastructure Fund provides stable and predictable funding for rural and northern communities with populations under 100,000. The province also provides funding to communities through the Canada Infrastructure Program – a $30-billion, 10-year program shared between federal, provincial and municipal governments.
Ovintiv faces proxy challenge from investment firm Kimmeridge – The Globe and Mail
Kimmeridge Energy Management Co on Tuesday launched a proxy fight against Ovintiv Inc to win three seats on the oil producer's board.
The private investment firm urged Ovintiv to alter its capital spending, focus on governance and said that the board had allowed Ovintiv to become an environmental laggard, trailing peers on key environmental metrics.
Kimmeridge has nominated its founder Ben Dell, Cambiar Investors' Katherine Minyard and Columbia University research scholar Erin Blanton as independent directors to Ovintiv's board.
Ovintiv, responding to the Kimmeridge notice, said it will carefully review the nominations.
Kimmeridge owns 2.5% of Ovintiv's common shares and is one of the oil driller's top ten shareholders.
"Despite our best efforts to engage constructively with the company, the Board was dismissive of our recommendations to help position Ovintiv as a leading E&P," said Mark Viviano, managing partner and head of public equities at Kimmeridge.
Earlier this month, Kimmeridge had urged Ovintiv to focus on capital allocation, management compensation issues and establishing environmental strategy.
Your time is valuable. Have the Top Business Headlines newsletter conveniently delivered to your inbox in the morning or evening. Sign up today.