This Week's Top Stories: Canadian Real Estate Prices Increase Over 25x The Rate of US Home Prices, and BoC Sees "Gradual" Softening – Better Dwelling
Time for your cheat sheet on this week's most important stories.
Canadian Real Estate
Canadian Real Estate Prices Grew Over 25x Faster Than U.S. Prices Since 2005
Poor policy choices have led to a comically large gap between Canadian and US home prices. Canadian home prices generally move in line with US home prices, but disconnect in 2005. Instead of falling, prices accelerate in growth through to today. The result is prices have now grown over 25x faster than US home prices over the same period. Most surprising though, is half of these increases occurred in just the past 5 years.
Bank Of Canada Sees Real Estate Softening "Gradually"
Canada's central bank sees real estate softening "gradually" in the coming years. They believe the recent surge is due a shift in buying preferences, due to low interest rates. Sudden demand for single-family homes is due to this temporary shift. As these purchases normalize, the organization expects sales driven by the preference swap to fade. Along with the slowing sales, they expect "price growth will soften."
Canadians Collecting Unemployment Benefits Surges To A Record High
The number of Canadians collecting unemployment benefits surged to a record high. There were 1.24 million unadjusted claims in November, up 200.9% from a year before. The previous month represented the bulk of the increase, due to CERB ending. That means the bulk of these claims were a result of unemployment earlier this year. However, the fact that it's still rising indicates there's still more people getting hammered by this recession.
Bank Of Canada Index Shows Real Estate Is The Most Affordable In Years. It's Wrong
The Bank of Canada's affordability index shows real estate is the most affordable in years. No one's buying that narrative, so what gives? The index shows households require 31.5% of their disposable income for housing in Q3 2020. The past two quarters have been the lowest since 2015, raising some eyebrows. It has to do with how it's calculated, and the CERB driven boost to disposable income. In other words, the indicator is broken during the pandemic.
Canadian Real Estate Markets Are Low On Inventory, As Pandemic Slows New Listings
The pandemic is encouraging people to stay put, but the BoC is encouraging people to buy. The combination is leading to very high demand, in a low inventory market. Small cities like Trois Rivieres, Sherbrooke, and Gatineau are seeing inventory sell almost at the rate it's listed. Western Canada is still slower than the national average, but are still unusually busy for this time of year.
Ontario's Most Popular Real Estate Market Is Now Rural, While People Flee Toronto
Ontario's most popular real estate market isn't a new hip urban area, it's the country. Outside of census metropolitan areas (CMAs) saw a net intraprovincial increase of 10,392 people in 2020. The rural increases were unusual, until the surge of young people exiting Toronto over the past few years. Toronto's net loss of population to other parts of the province works out to 50,375 people in 2020. This is the largest net loss in decades of data, and possibly goes back much further. Despite the pandemic contributing to the trend, it actually started a few years ago. Right around when home prices took off.
Vancouver Real Estate
Vancouver Residents Were Moving To Rural BC, And Abbotsford Before The Pandemic
The pandemic has Vancouver residents seeking more space in rural B.C., but the trend goes back further. There were 45,481 people that left the Greater Vancouver region in 2019 for other parts of Canada. Rural B.C. is the number one place for those migrating, which saw a net inflow of 5,751 of residents. The trend is believed to have accelerated due to the pandemic, which has led to a distinct surge in rural home sales. It didn't start during the pandemic though, with the trend going back a few years now, to when home prices took off.
Like this post? Like us on Facebook for the next one in your feed.
Billions of dollars in commercial real estate loans are due; here's why you should care – KARE11.com
[unable to retrieve full-text content]
Billions of dollars in commercial real estate loans are due; here's why you should care KARE11.com




Source link
How distress in office real estate could ripple out into the markets – Axios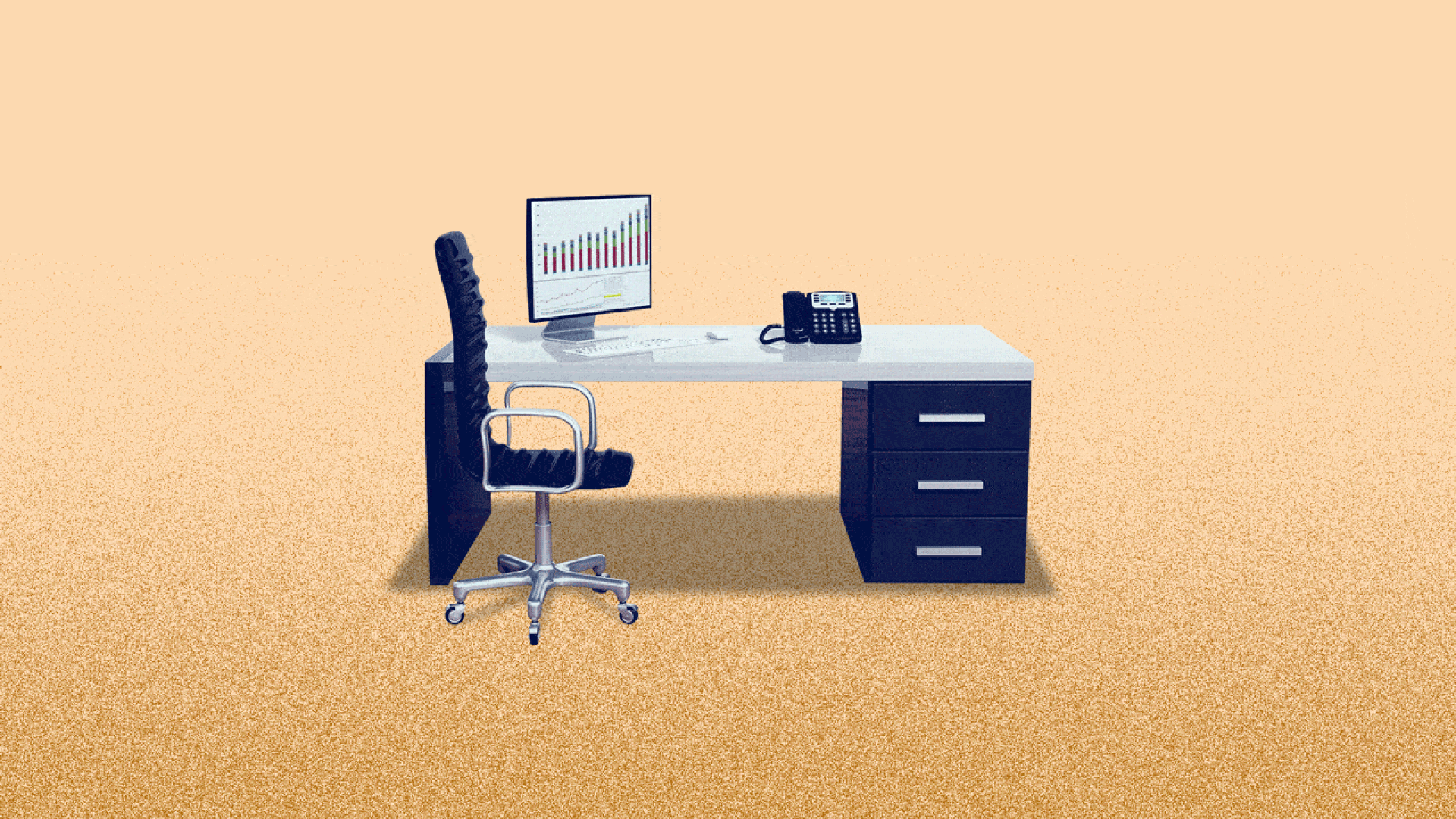 Illustration: Sarah Grillo / Axios
Office vacancies — plus the still simmering banking crisis — have us considering what a potential bust in the $6 trillion U.S. office property market might mean.
Why it matters: A deep downturn in property values is more than a problem for oligarchs, feuding billionaire clans and oil-rich foreign wealth funds.
State of play: Office utilization is still low compared to the before-times, with WFH and hybrid set-ups now standard for millions of former office drones.
By the numbers: Nearly 30% of companies still have remote or hybrid options — though that's come down from 40% in 2021, the latest government data shows.
Utilization — how many people actually use the offices that their companies rent — is down roughly 50% from pre-COVID levels, according to swipe-card systems operator Kastle Systems.
Office building appraisal values were down 25% in February compared to a year prior, according to a Goldman Sachs note that cites research shop Green Street.
Office rents — especially in large cities with lengthy commutes — have fallen, too.
The latest: Signs of stress are picking up, with delinquencies on commercial office mortgages touching 2.4% in February, up from 1.5% six months ago, according to Trepp. Defaults are starting to appear as well.
The impact: The value of commercial property produces anywhere between 20% and 40% of tax revenues for states and localities.
If those revenues fall, governments will have to cut services, raise taxes, or both, making cities less attractive.
Meanwhile, smaller banks are big lenders to real estate developers, putting them at risk if office defaults spike.
Goldman Sachs analysts estimate that banks hold roughly half of the $5.6 trillion in commercial property mortgages outstanding, with the overwhelming majority of that half held at small banks.
Many of those same regional banks have been under pressure since Silicon Valley Bank failed. With deposits migrating to larger institutions — or simply to higher-interest accounts like money markets — they'll have less capacity to refinance loans on office properties.
Property loans typically need to be refinanced every five to seven years — and failure to refinance or pay off the loan can result in a default. When that happens, the debt gets renegotiated, and the lender often takes losses.
If defaults pile up, it could worsen the pressure on office building values and make banks leerier of making office loans — exacerbating the defaults and the banks' losses.
Finally, pension funds have also sunk billions into real estate in recent years. The top 200 institutional managers owned about a half-trillion worth of real estate in 2022, according to trade publication Pensions & Investments.
"How those real estate portfolios of buildings are doing, will then affect, in the end, returns which these pension funds are getting. And that will also affect households which are dependent on these pension funds," says Vrinda Mittal, a Ph.D. candidate in finance and economics at Columbia Business School who has studied private real estate investments.
The bottom line: We're still in the early stages of the post-COVID era for offices, and how it will shake out is the trillion-dollar question.
B.C. real estate: 2 resort properties on sale for $8.25M
A pair of sprawling resort properties in B.C. – complete with a hotel, ski runs and lifts, lakefront cabins, a campground, and a pub – are on sale for less than the price of some Vancouver tear-downs.
Colliers has listed the Powder King Ski Resort and its "sister property" The Azouzetta Lake Resort for $8,250,000. It's being billed as a "once in a lifetime opportunity" to purchase the two properties, which are located at the base of the Pine Pass in Northeastern B.C.
The properties are remote, located 67 kilometres east of Mackenzie and 195 kilometres north of Prince George.
This image from an online listing by Colliers shows a resort property for sale in Northeastern B.C. (Image credit: collierscanada.com)
The ski resort, according to the listing, has been rated number 1 for snow in Canada, getting an average of 12 metres of snowfall each winter. In total, there are 364 hectares of skiable terrain, comprised of 37 runs serviced by three lifts.
Accommodations at the ski resort include a 50-room hotel, two cabins for staff, a lodge with a licensed pub and a cafeteria. The possibility for expansion is built in, the online listing says, noting the resort has a master plan with the province.
"There is a three-phase development plan which allows for land acquisitions, real estate development, commercial development, ski runs, lifts, and summer recreation activities," the realtor's website says.
This image from an online listing by Colliers shows a resort property for sale in Northeastern B.C. (Image credit: collierscanada.com)
The second resort is roughly six kilometres away from the ski resort, situated on the "pristine," 340-acre Azouetta Lake. The property includes several rustic but fully equipped A-frame cabins, RV sites, a campground, and on-site accommodations for a manager.
"The lake supports rainbow trout and an array of natural wildlife as well as numerous recreational opportunities such as kayaking, canoeing and boating as well as mountain biking, hiking, and other pursuits nearby," the description from Collier's says.
This image from an online listing by Colliers shows a resort property for sale in Northeastern B.C. (Image credit: collierscanada.com)
The property also has a gas station, a convenience Store and a restaurant called Café 97 which is open seven days a week, year-round.
A video tour of the property shows more of what it has to offer.