Three new COVID cases announced Thursday, restaurants can reopen to in-person dining early – HalifaxToday.ca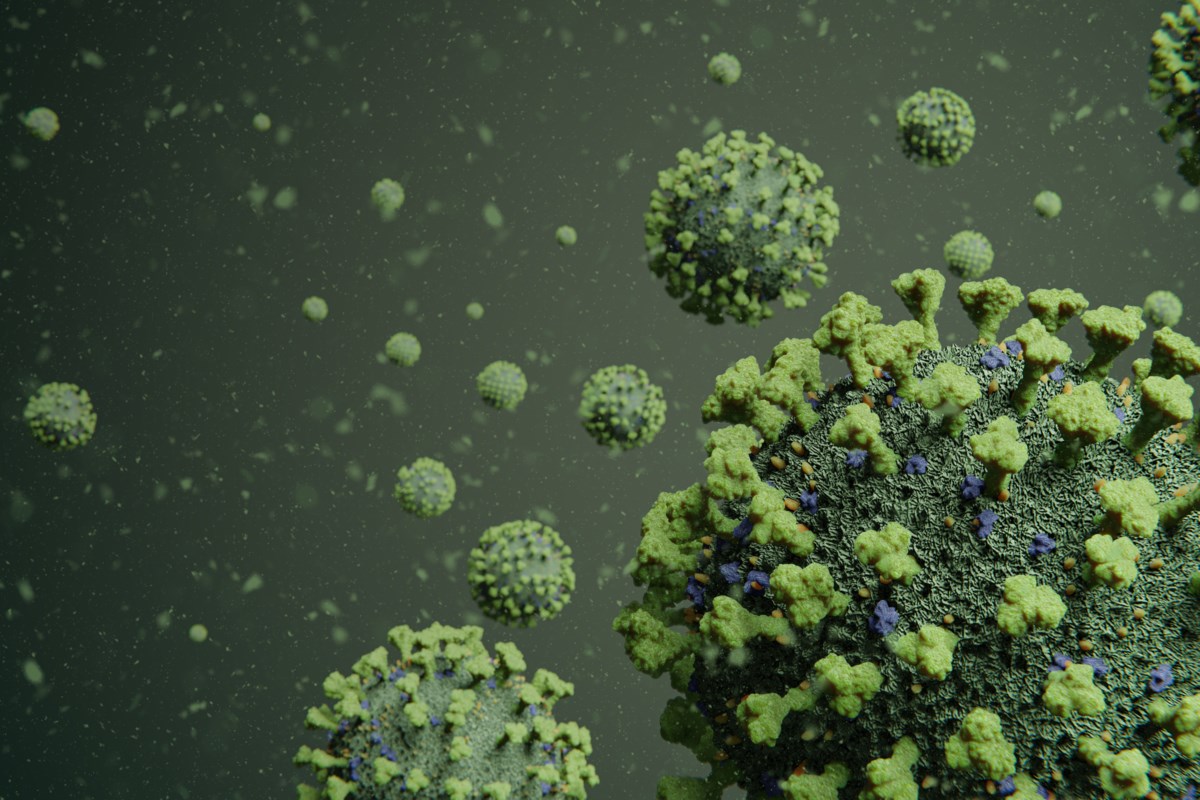 NEWS RELEASE
COVID-19/HEALTH/WELLNESS
*************************
As of today, Dec. 31, Nova Scotia has 22 active cases of COVID-19. Three new cases are being reported today.
All three cases are in Central Zone. One is a close contact of a previously reported case and two are related to travel outside of Atlantic Canada.
Given low case numbers over the holidays, restaurants and licenced establishments in areas of Halifax Regional Municipality and Hants County can reopen for dine-in service starting Jan. 4. They must follow the provincewide restrictions, including ending service by 10 p.m. and closing by 11 p.m. They can continue takeout and delivery service with no restrictions. The Halifax casino and VLTs remain closed.
"Tonight would normally be a time to get together in large groups for a countdown and celebration. We cannot do that this year because we know how important it is to keep our gatherings small and follow all the other public health protocols," said Premier Stephen McNeil. "As you look forward to 2021, remember the strength, kindness and love that got you through this difficult year and carry it over into the new year. We can all have a sense of hope with the COVID-19 vaccines coming online. I wish all Nova Scotians a safe, healthy and happy new year."
Nova Scotia Health Authority's labs completed 2,203 Nova Scotia tests on Dec. 30. There were 736 tests administered between Dec. 29 and 30 at the rapid-testing pop-up sites in Halifax.
Since Oct. 1, Nova Scotia has completed 113,560 tests. There have been 397 positive COVID-19 cases and no deaths. One person is currently in hospital. Cases range in age from under 10 to over 70. Three hundred and seventy-five cases are now resolved. Cumulative cases may change as data is updated in Panorama.
"It's good that our case numbers continue to be relatively low but we can't let down our guard, especially tonight when many people would normally have a party," said Dr. Robert Strang, chief medical officer of health. "Let's keep our gatherings small or virtual as we celebrate all we've accomplished together in 2020. I wish all Nova Scotians a happy new year and ask for your continued help to accomplish even more in 2021."
Public health guidance for holidays and celebrations can be found at https://novascotia.ca/protect-yourself-and-others-from-coronavirus/holidays/ .
Visit https://covid-self-assessment.novascotia.ca/ to do a self-assessment if in the past 48 hours you have had or you are currently experiencing:
— fever (i.e. chills/sweats) or cough (new or worsening)
Or:
Two or more of the following symptoms (new or worsening):
— sore throat
— runny nose/nasal congestion
— headache
— shortness of breath/difficulty breathing
Call 811 if you cannot access the online self-assessment or wish to speak with a nurse about your symptoms.
When a new case of COVID-19 is confirmed, the person is directed to self-isolate at home, away from the public, for 14 days. Public health works to identify and test people who may have come in close contact with that person.
Anyone who has travelled outside of Atlantic Canada must self-isolate for 14 days. As always, anyone who develops symptoms of acute respiratory illness should limit their contact with others until they feel better.
It remains important for Nova Scotians to strictly adhere to the public health order and directives – practise good hand washing and other hygiene steps, maintain a physical distance when and where required. Wearing a non-medical mask is mandatory in most indoor public places.
The premiers of all four Atlantic provinces are cautioning against non-essential travel into neighbouring provinces. Currently, all non-essential travel into Prince Edward Island, New Brunswick and Newfoundland and Labrador requires a 14-day self-isolation. All public health directives of each province must be followed. Under Nova Scotia's Health Protection Act order, visitors from outside Atlantic Canada must self-isolate for 14 days unless they completed their self-isolation in another Atlantic province.
Nova Scotians can find accurate, up-to-date information, handwashing posters and fact sheets at https://novascotia.ca/coronavirus .
Businesses and other organizations can find information to help them safely reopen and operate at https://novascotia.ca/reopening-nova-scotia .
Quick Facts:
— testing numbers are updated daily at https://novascotia.ca/coronavirus
— a state of emergency was declared under the Emergency Management Act on March 22, 2020 and extended to Jan. 10, 2021
— online booking for COVID-19 testing appointments is available at https://covid-self-assessment.novascotia.ca/
Additional Resources:
Government of Canada: https://canada.ca/coronavirus
Government of Canada information line 1-833-784-4397 (toll-free)
The Mental Health Provincial Crisis Line is available 24/7 to anyone experiencing a mental health or addictions crisis, or someone concerned about them, by calling 1-888-429-8167 (toll-free)
If you need help with a non-crisis mental health or addiction concern call Community Mental Health and Addictions at 1-855-922-1122 (toll-free) weekdays 8:30 a.m. to 4:30 p.m.
Kids Help Phone is available 24/7 by calling 1-800-668-6868 (toll-free)
For help or information about domestic violence 24/7, call 1-855-225-0220 (toll-free)
For more information about COVID-19 testing and online booking, visit https://novascotia.ca/coronavirus/symptoms-and-testing/
*************************
Inter Pipeline walks away from friendly Pembina merger, will pay $350-million break fee – The Globe and Mail
Inter Pipeline Ltd. is abandoning its friendly merger with Pembina Pipeline Corp., opening the door to a deal with rival bidder Brookfield Infrastructure Partners LP.
To walk away, Inter Pipeline will pay Pembina a $350-million termination fee, also known as a break fee. The payment was negotiated when Pembina emerged as a white knight in late May to help block Brookfield's hostile takeover bid.
Brookfield has since raised its takeover price twice and also given Inter Pipeline shareholders the option to take their payout in cash if they favour Brookfield's bid. Pembina's friendly deal was to be paid solely in Pembina shares, and Pembina would not budge on the offer price it had agreed to in May.
Brookfield's latest offer comes in two forms: Inter Pipeline shareholders can elect for $20 a share in cash, up from its previous bid of $19.50 a share, or they can take some shares of Brookfield Infrastructure Corp. at an elevated price instead of cash.
BIPC was created in 2020 to broaden the company's investor base and shareholders who are limited in the types of securities they can own; its shares are effectively the same as the Brookfield Infrastructure's limited partnership units.
When the most recent offer was made, Brookfield's stock portion was worth $23.85 for every Inter Pipeline share. However, Brookfield is only willing to pay a maximum of 32 per cent of its total purchase price in shares, and BIPC's shares have also dropped eight per cent since the offer was made.
Two leading proxy advisers, Institutional Shareholder Services and Glass Lewis, both recommended Inter Pipeline investors vote against the Pembina bid.
While Inter Pipeline's board has scrapped its support for Pembina's deal, its directors have yet to fully embrace Brookfield's offer. In a statement Monday, Inter Pipeline said it is "open to engaging with Brookfield in an effort to reach a mutually agreeable transaction in the best interests of shareholders."
Brookfield's shareholder vote is set for August 6.
The battle for Inter Pipeline has been heated from the very beginning. Brookfield started building a position in Inter Pipeline in 2020 and privately approached the target's board about a deal last fall, but was repeatedly rebuffed. Brookfield then went hostile with a bid worth $16.50 in February.
Many analysts believed Brookfield was likely to face little competition in its pursuit of Inter Pipeline, but Pembina emerged as a white knight in May, agreeing to an all-share deal worth $8.3-billion. Brookfield's original hostile bid was worth $7.1-billion.
Brookfield and Pembina ended up taking each other to court, with both sides filing arguments with the Alberta Securities Commission.
The arguments were heard in early July and the ASC ultimately ruled against Brookfield by raising the percentage of shares that must be tendered to Brookfield's hostile takeover bid. Pembina had alleged Brookfield was using "coercive tactics" to win the takeover battle.
Before the ruling, Brookfield needed the support of a simple majority of Inter Pipeline's independent shareholders, but it will now need the support of 55 per cent under a modified tender condition.
The ASC also shot down Brookfield's request to have the potential $350-million break fee to Pembina scrapped.
Your time is valuable. Have the Top Business Headlines newsletter conveniently delivered to your inbox in the morning or evening. Sign up today.
Quebecers can get a 3rd COVID vaccine 'at their own risk' to travel to a country that requires it – Global News
Quebec travellers can get a third shot of the COVID-19 vaccine if they are travelling to a destination that requires it, the provincial government says.
The health department announced Saturday that third doses of the mRNA vaccines (Pfizer and Moderna) are available but people who wish to get an additional shot can do so at their own risk.
"This measure is exceptional and the person should be properly counselled to be informed of the potential risks associated with this additional dose, compared to the benefits of the planned trip," the statement from the health department reads.
READ MORE: Quebecers vaccinated against COVID-19 can register in Loto-Québec draws
Some countries that are currently mulling the recommendation and possible requirement of a third vaccine dose include France, Britain and Finland.
The statement adds that the two vaccine doses that the provincial government currently recommends provides "adequate protection."
There is, however, no international consensus on how many vaccine doses are necessary to limit the spread of the novel coronavirus.
People that wish to get a third dose can get it at any vaccination centre via walk-in or they can make an appointment on the Clic Santé website.
As of Thursday, 83 per cent of Quebecers over the age of 12 had received at least one dose of the vaccine and 59.8 per cent were fully vaccinated with two doses, according to Quebec's public health institute.
© 2021 Global News, a division of Corus Entertainment Inc.
China Bans For-Profit School Tutoring in Sweeping Overhaul – Bloomberg Markets and Finance