Three simple home improvement tips
Most of us enjoy keeping our living space neat and organized. For many, an order in the household has a positive influence on our thoughts and brings peace and relaxation to our daily routine. Also, it makes it much easier to keep the most important segments of life under control and hectic-free too. However, homeowners know how expensive can be to seek professional service every time something needs to be repaired or cleaned in the household. Our living space needs regular maintenance and every postponing eventually leads to bigger or new expenses.
The value of the property also depends on the way the homeowner takes care of it and modernizes it. Before putting the house on the market, every licensed real estate agent will suggest some small investments or even a few repairs in order to reach a certain price. If those things are already done and on time there is a good chance that the homeowner will find a buyer willing to pay that price quite easily.
DIYing home repairs and improvements
Although it might seem difficult some repairs can be done effortlessly and on a small budget or with no cost at all. For painting and recaulking, for example, simple tools such as brushes, painting rollers, and a caulking gun are everything that is needed. None of these things are expensive and can be reused more than once.
Investing in a basic household tool kit and materials, for both exterior and interior repairs, is always a good idea. A set of screwdrivers, pliers, measure tapes, utility knives, and a small cordless combination of drill and screwdriver can be purchased online at a very reasonable price. Wood filer, a can of paint, and a few different types of caulk should be stored for unpredicted situations. These tools and materials can be used for various repairs. However, some work requires special tools, particular knowledge, and experience, and in these cases calling a professional is the best decision.
Three effective ways to improve the living space
Let's start with a piece of advice to search for articles, blogs, and videos with instructions. Many how-to authors started collecting their knowledge similarly and grow from there to become home flipping experts. So, learning from others who can practically show the easiest way to do something is more than useful for beginners.
Fixing the exterior
The following exterior repairs are not just simple but also easy to perform. First, a fresh coat of paint on the facade can change the look of the whole estate, especially if old paint started to peel off. Cracks in the sidewalk, driveway, and foundation can be fixed with very affordable and efficient concrete glue. Cleaning and replacing old pieces of siding and gutter take a little bit more time but will save the house from moisture and mold. Finally, instead of spending money on lawn service, homeowners can give a lush look to the property by applying easy lawn patching tricks.
Grout and caulk
Bathrooms and kitchens are probably the most sensitive parts of the house as they are used most frequently which means they need makeovers more often. Regrouting can bring new life to the tiles and make them shine bright again. After a while, the caulk can lose its purpose and instead of being an esthetic upgrade and water protection, it could become the opposite. Removing loose caulk with a flexible putty knife and applying a new one can be done in just a few hours.
Repairing windows
Windows are crucial for interior temperature regulation, so fixing them can positively influence house energy bills. The old rubber window seal should be replaced to help keep the inside temperature at the optimal level as well as to prevent leakage. It's usually available at hardware, and DIY shops. Very small glass cracks can be temporarily patched with epoxy-based glue. This is an invisible and cheap emergency solution. Windows should be painted every few years to efficiently protect them from weather conditions.
Image source: https://www.pexels.com/photo/anonymous-people-painting-the-wall-7218029/
BC real estate: 40% of Cullen Commission focuses on sector – Richmond News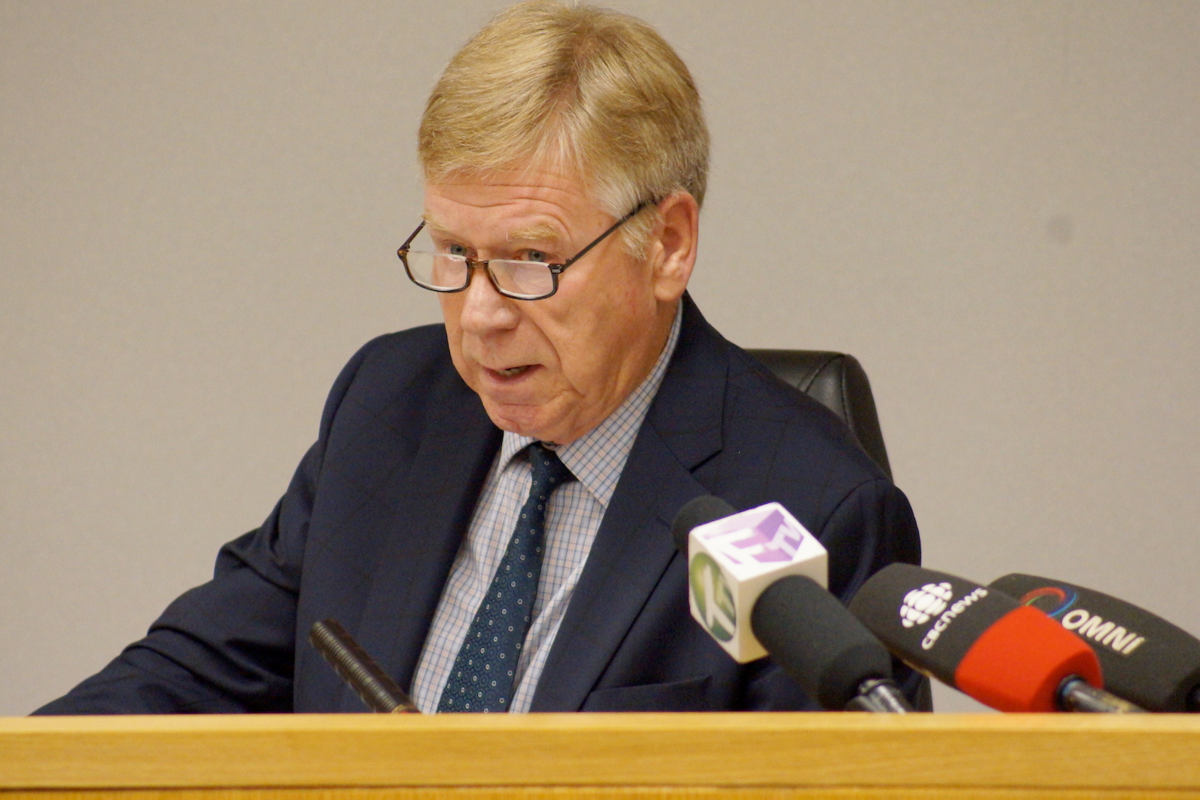 Despite being unable to determine the exact impact money laundering has on home prices, the real estate sector is of top concern to the Commission of Inquiry into Money Laundering in B.C.
Of the 101 recommendations Commissioner Austin Cullen made in his June 15 final report, 40 are directly related to real estate, and several others are ancillary, such as proposals to strengthen anti-money laundering (AML) policies within financial institutions and the asset forfeiture legal regime, as well as greater controls on notaries and lawyers, who process transactions.
Despite the apparent problems in the industry, Cullen poured cold water on prior attempts to peg a precise price increase on homes due to money laundering.
While his executive summary states, "money laundering is not the cause of housing unaffordability," he clarifies within the report that he examined whether it is "the" cause or "a main" cause — as it may be perceived publicly. Cullen found no such proof but nevertheless concluded the real estate sector is vulnerable.
Cullen said the reasons for increases in housing costs "are many, and they are complicated." He cites housing supply and demand and interest rates as more proven factors.
Cullen examined the 2019 expert panel report of professors Maureen Maloney, Tsur Somerville, and Brigitte Unger titled Combatting Money Laundering in BC Real Estate, which did prescribe a figure for money laundering in real estate — about a 3.7% to 7.5% increase in prices. But Cullen noted that the estimate came with caveats and uncertainties. The model the panel used was "an exercise in speculation and, ultimately, guesswork," said Cullen.
Cullen took time to separate what he perceives as a common mistake in the public discourse — that foreign investment and money laundering go hand in hand.
Cullen relied on the Canada Mortgage Housing Corporation's conclusion foreign investment was not a significant driver of real estate prices in Vancouver, based on home ownership data from 2010-2016.
He noted, however, that defining foreign investment can be difficult and "witnesses disagreed about whether foreign investment plays a significant role in Vancouver's housing prices."
Simon Fraser University professor Joshua Gordon and University of B.C. professor emeritus David Ley testified how foreign capital can explain the decoupling of local incomes to home prices in B.C. However, such capital may not show up as direct foreign investment in home ownership data; instead, it is foreign money transferred into homes owned by newly established residents or via beneficial ownership structures that can obscure the real picture.
"It became clear as the evidence developed before me that there is disagreement in the academic community about what should be considered 'foreign ownership.' Is it limited to beneficial ownership by persons or entities based or resident outside Canada? Or does it extend to purchases made largely with funds earned outside of Canada?" asked Cullen, to which he replied to his questions that "resolving these complex issues is somewhat outside the ambit of my mandate."
Cullen noted Gordon's position that it is difficult to determine the origins of foreign capital and, with respect to China, the money being transferred is often escaping capital export controls set by the Chinese government.
He dispelled the notion that foreign investment, particularly from China, is money laundering. And Cullen expressed concern that, in his view, public discourse had reached such a conclusion.
Cullen noted racist stereotyping of investments in real estate originating from China, as University of B.C. professor Henry Yu testified to, must be weeded out from "legitimate policy questions relating to foreign ownership of real estate in the province."
Cullen concluded that he could make no conclusive finding on money laundering or foreign investment, however defined, is a "primary cause" of home price increases in B.C. and steps to address money laundering should not be viewed as a "panacea for housing unaffordability."
Ultimately, more study is required on the matter, concluded Cullen.
Ron Usher, general counsel for the Society of Notaries Public, said the conclusions may frustrate some members of the public, however they are not surprising given it is difficult to track money laundering.
"I think people were understandably very interested in that. But I think it's appropriate for him to say, 'We just don't have information.' Well, of course, we don't because, you know, people don't tick a box on a form saying, 'I got this money from money laundering or a predicate crime,'" said Usher, who followed the daily testimony over two years as an intervenor.
Recommendations run deep into real estate sector
Despite not finding answers to such a significant question in the public discourse over the past 10 years, Cullen lays bare 40 recommendations for the real estate industry, now regulated by the 2021-established B.C. Financial Services Authority (BCFSA).
His recommendations suggest that real estate licensees are largely uneducated on AML measures and that both managing brokers and sub-brokers require education "focusing on the detection and reporting of fraud and money laundering in the industry."
Cullen also recommends the BCFSA, a government regulator, put in place measures for better data collection and that it implores real estate licensees and notaries to record source of funds information should the Financial Transactions and Reports Analysis Centre of Canada (FINTRAC) not do so on a federal level. He also wants BCFSA to mandate AML programs at each brokerage as a licensing condition.
Seventeen recommendations directly relate to mortgage brokers, who are overseen by the Registrar of Mortgage Brokers within the BCFSA.
Cullen wants brokers to have extended criminal record checks and more clearly defined responsibilities, including new reporting mandates under the Proceeds of Crime (Money Laundering) and Terrorist Financing Act.
Cullen also recommends all legal owners of mortgage charges are reported and that this information be available through the public land titles registry of the Land Title and Survey Authority. Presently, one is unable to conclusively determine, from flings, all of the owners of a registered mortgage charge.
Cullen is also calling for greater penalties and repayment of profits from proven unscrupulous brokers.
As for real estate licensees, Cullen has recommended employees of developers be brought within the licensing scheme. Today, many developer representatives effectively sell homes ("pre-sale" units) without any regulatory oversight.
Cullen also identified some legal matters to resolve, such as how courts cannot refuse to enforce debts made with funds of suspicious origin. As such, he recommends a source of funds declaration in foreclosure proceedings, at the judge's discretion. This recommendation stems from Cullen's examination of numerous foreclosure filings by alleged money launderer and casino cash provider Paul Jin.
Meanwhile, sunshine policies are a prominent set of recommendation for Cullen, namely by populating the B.C.'s Land Owner Transparency Registry with historic data within three years. He also recommends the Land Title and Survey Authority have a clear and enduring AML mandate, including the ability to "more readily" share data with other agencies.
Finally, with all such measures, Cullen recommends the Ministry of Finance analyze how such changes may impact housing prices.
Cullen thirsty for more data
Cullen emphasizes in his report the need for a beneficial ownership registry for both real estate and corporations, with the latter requiring a pan-Canadian approach. Contrary to some witnesses he heard from, such as journalists and Transparency International Canada, Cullen says a small search fee ($5) for beneficial ownership land titles is acceptable if government deems it so for operational purposes. However, Cullen suggests no such fees exist for a beneficial ownership registry of corporations. No fees should apply to law enforcement and regulators, noted Cullen.
With respect to data, Usher said tools such as land title registries, which are "secure and reliable," are increasingly being used by government agencies. He said Canada Revenue Agency could more easily track land purchases these days to weed out tax evasion and money laundering.
"It's easy to come up with lots of rules," said Usher.
"What we really need is a formal process of a notice of acquisition of real estate for CRA and a notice of disposition of real estate for CRA for every transaction.
"We need to get the right information from the right people at the right time," said Usher.
This Toronto real estate company just made three mega sales for staggering amounts – blogTO
We've known for some time now that housing prices in Toronto are – forgive the pun – through the roof.
And even with word on the street suggesting the market is potentially cooling off, some properties in Toronto are still selling for whopping amounts.
Take, for example, the case of luxury real estate company Jordan Grosman Group. The realty firm specializes in buying and selling luxury real estate in Forest Hill, Yorkville and Cedarvale. Led by experts in the business, Jordan Grosman and Dorian Rodrigues, they've managed to make some mega sales this year.
Here's a look at some of the properties and what they went for:
3 Clarendon Crescent
This majestic 1906 Georgian manor comes hidden away within a private gated crescent, complete with a semi-circular driveway. It sits on a 0.38-acre park – a pretty unique green area for a spot right in the middle of the city.
Inside, the amenities are extensive: three fireplaces, a butler's pantry, stainless steel appliances, heated floors and marble countertops. The main floor reception rooms lead to a large, covered veranda, making it perfect for entertaining.
And last, but not least, all of this is in such a great location, close to world-class schools, a block to Scaramouche restaurant, and a walk away to Yonge and St Clair and the subway stations.
Sold for: $11,900,000. Which is hardly surprising, all things considered.
143 Dunvegan Road
The crowning jewel for Jordan Grosman Group is the sale of this luxury, ultra-modern property, located on one of the most prestigious streets in Forest Hill.
No detail is spared with this property. It encompasses 10,000 square feet of living space, and features five bedrooms, seven bathrooms, a designer finished, art-deco inspired oak hardwood staircase with glass railing and an open-concept living, dining and kitchen area.
The kitchen is any chef's dream come true, with high-end finishes, solid-oak flooring, a remarkable Caesarstone island, Gaggenau dishwashers, wine fridge and pantries.
And you can't miss the glass sliding door that walks out into a patio with a barbecue, dining and living area – complete with a custom wood-burning fireplace.
Its primary bedroom is a meticulously designed retreat. There's a whole lot to love about the walk-in wardrobes, built-in makeup counter, heated flooring, large windows… and an ensuite bathroom with a luxurious free-standing tub.
A fitness space, powder room, spa room and recreation room complete the perks of living in this luxurious residence. And, for nature lovers, the private backyard features stunning landscaping, custom cabanas, and an inground pool with hot tub.
Sold for: Want to venture a guess? Well, this truly top-of-the-line property went for $13,600,000.
Konzulat Towns
Finally, you might want to feast your eyes on these luxury townhomes located in Forest Hill.
There are four units in all, with each comprising four bedrooms, four- and-a-half bathrooms, high ceilings, open-floor layouts and top-of-the-line appliances.
But that's not all. You can also expect some truly luxe elements such as a private elevator, two heated parking spots, heated floors, a private rear yard, and classic exterior designs by architect Richard Wengle.
Everything – from the hardwood flooring to the stone countertops – oozes luxury and a chic modern feel. And being located in the family-friendly Forest Hill neighbourhood means that these townhomes are right in the heart of Toronto, next to stores, cafes and prestigious schools.
Sold for: Over $4 million. The best part though? Two of the units are still on the market! You might want to hurry if you have an eye on them.
Also, it's worth keeping these numbers in mind the next time someone talks about the Toronto property market cooling down!
A Quick Guide To Digital Real Estate Investments – FinSMEs
Real estate has long been seen as a good investment since it keeps its value effectively over time. People can now invest in real estate in its digital form, rather than merely as land or buildings, thanks to advances in digital technology.
You can invest in digital real estate the way you would in traditional real estate. You can benefit by buying, selling, or renting this digital asset. A digital asset is essentially anything of value that exists on the internet.
A real estate blog, website, or domain might be suitable examples. This type of valuable real estate digital asset is valuable since it may make it simpler to rank on search engines via search engine optimization. Plus, maybe the domain name is simple to remember. However, you can profitably buy and sell such digital assets, but this is highly dependent on their worth. Furthermore, new digital asset types such as metaverse and cryptocurrencies are emerging. These are more complicated alternatives. Nonetheless, they're good investment alternatives.
Reasons To Invest In Digital Real Estate
Given the rate of change, it's realistic to assume that the digital revolution will continue and that digital investments will grow. Of course, before you ever consider investing in digital real estate, you must first ask yourself what digital real estate is. It's understandable if you know little about it. However, once you understand how it works, it's not difficult to invest in it.
Below is a quick guide to digital real estate investments:
1. Portfolio Diversification
Every investor typically has a portfolio that's composed of multiple investments. Real estate often shows up on most investors' portfolios. But every investor knows that, ideally, they should diversify their portfolio with assets with different risk profiles and characteristics.
For example, if you have risky investments, you should offset that risk with investments like cryptocurrency real estate or precious metals. If you encounter a loss, you'll have something to fall back on in the form of your more stable investments. So, the goal is to create a balanced portfolio. Digital real estate offers the opportunity to diversify your portfolio. Since the world is going digital in the foreseeable future, these assets are here to stay and expand, making them an excellent investment.
2. Self-Employment Opportunity
Whether you're seeking an alternative source of income or have a job you don't like, digital real estate is a terrific choice. You could, for example, establish a blog or a website then construct it from the ground up while getting a lot of traffic. If you can increase your audience by a sufficient number, you may be able to join affiliate marketing programs and earn a reasonable monthly income.
If you want help with generating leads for your website, you can visit website for more information.
3. Low Barriers To Entry
You don't need a lot of money to get started with digital real estate investing. Purchasing a domain name for a website, for example, is relatively inexpensive. You can also start a YouTube channel where you discuss real estate concerns and concepts if you don't want to start a website. Remember that if you want to succeed, you'll have to put in a lot of effort. However, you can monetize your YouTube channel once you've built up a following.
4. Income Potential
Digital real estate offers a lot of possibilities for making money. Because digital assets are becoming more popular, your investment returns could compound substantially, much like other real estate investment alternatives. Plus, if you're willing to keep your investment for longer, you can make good profits. Consider the recent surge in metaverse digital real estate assets or non-fungible tokens (NFTs). If you acquire this now, you could be able to sell it for hundreds or even millions of dollars in five to ten years, depending on the rate of growth.
Risks Of Investing In Digital Real Estate
While there are many ways to profit from digital real estate, it's also highly volatile. The value of your digital asset may be affected if something changes regarding algorithms or new technology. As a result, before investing in digital real estate, you should be aware of these dangers so that you may plan accordingly to avoid significant losses.
Advanced Technology Requirement
While there are few hurdles to entry into digital real estate investing, the fact that complex technology is required to make it work may be a stumbling block for others. Fast internet, haptics, virtual reality headphones, and blockchain are a few examples. Therefore, investing in digital real estate may not be a good option if you reside in an area without high-speed internet.
Conclusion
Diversifying your portfolio with digital real estate is a smart move. There are benefits and hazards to investing in digital real estate, just as there are to any other venture. That's why it's critical to conduct your research before deciding. Investigate the many kinds of digital real estate investments such as cryptocurrencies, the metaverse, and selling websites. The fact that digital is here to stay should be a strong motivator for you to investigate this option. You could also consult with your financial advisor if you're unsure.