Tim Hortons China to go public through merger, open 2500 new locations in five years – CTV News
TORONTO —
Tim Hortons China is planning to go public in a deal that could rapidly speed up the chain's roll out in the growing coffee market, with plans to open more than 2,500 new locations in five years, according to an investor presentation.
Restaurant Brands International confirmed Monday that its joint venture with private equity firm Cartesian Capital Group, which includes Tencent and Sequoia Capital as major shareholders, has entered into a business combination agreement with Silver Crest Acquisition Corp. The joint venture, officially named TH International Ltd. but often branded Tim Hortons China, opened the first Tim Hortons in China in Shanghai in 2019.
Restaurant Brands said the deal with Silver Crest, a special purpose acquisition company, would see TH International traded on the Nasdaq stock exchange.
Documents filed with the U.S. Securities and Exchange Commission pegged the implied value of Tim Hortons China at US$1.69 billion, with the expected value of the new combined entity when it starts trading at above US$2 billion.
Under the deal, Tim Hortons would bring its store count in China to more than 2,750 by 2026, according to documents.
That's much more ambitious than previously announced plans. In 2018, Restaurant Brands said its partnership with Cartesian Capital would see more than 1,500 Tim Hortons restaurants in China in 10 years.
An investor presentation by Tim Hortons China included in regulatory filings said the company plans to nearly double its footprint from its current store count of 199 to 388 locations by the end of 2021.
The coffee and doughnut chain would continue to expand at a rapid rate, with 733 locations by the end of 2022, 1,163 by the end of 2023, 1,678 by the end of 2024, 2,203 by the end of 2,025 and 2,753 by year end 2026, according to the presentation.
"We will have nearly 400 units by the end of this year, opening one every 36 hours," said Tim Hortons China chief executive officer Yongchen Lu, according to a transcript of the company's investor presentation video filed with the SEC.
The restaurants would be a mix of flagship stores, classic stores and "Tims Go" locations, the documents said.
Meanwhile, the regulatory filings also offer a glimpse into how the brand — launched by a Canadian hockey player in the 1960s — performs in China.
The coffee and doughnut chain reported strong same-store sales growth of 42.5 per cent in the first quarter of 2021, the presentation said.
Still, the Tim Hortons menu has been tweaked to appeal to the preferences of the local market.
Tim Hortons China Chief Consumer Officer Bin He referred to the menu as "innovative classical products."
"Timbits were changed to mochi holes, given original doughnut holes did not sell well in China," He said in the investor presentation. "This face change makes Timbits an easier bite to reward myself in the afternoon and share with co-workers."
Restaurant Brands said the proposed merger, which still requires regulatory approval, will position Tim Hortons to benefit from China's increasing coffee consumption.
This report by The Canadian Press was first published Aug. 16, 2021.
Oil Prices Jump On Major Crude Draw
Crude oil inventories sagged by another 7.85 million barrels, American Petroleum Institute (API) data showed on Tuesday, after dropping 4.2 million barrels in the week prior. Analysts anticipated a 2.487 million barrel draw.
U.S. crude inventories may have grown by roughly 13 million barrels so far this year, according to API data, but crude stored in the nation's Strategic Petroleum Reserves sunk by nearly 16 times that figure so far this year— by 204 million barrels.
The SPR now contains the least amount of crude oil since March 1984.
The draw in commercial crude oil inventories came as the Department of Energy released 1.4 million barrels from the Strategic Petroleum Reserves in the week ending November 25, leaving the SPR with just 389.1 million barrels.
In the week prior, the API reported a large draw in crude oil inventories of 4.2 million barrels.
WTI prices continued to increase on Tuesday as the market digests the likelihood that OPEC+ may cut production for January at its December meeting to lift falling prices.
At 10:26 a.m. EST, WTI was trading up $1.85 (+2.40%) on the day at $79.09 per barrel. This is a decrease of roughly $2 per barrel from the prior week. Brent crude was trading up $2.05 (+2.46%) on the day at $85.24—a decrease of roughly $3 per barrel on the week.
U.S. crude oil production stayed at 12.1 million bpd for the third week in a row for week ending November 18, 400,000 bpd more than the levels seen at the start of the year, and still a 1 million bpd shortfall from the levels seen at the start of the pandemic.
The API reported a build in gasoline inventories this week of 2.85 million barrels for the week ending November 25, after the previous week's 400,000-barrel draw.
Distillate stocks also saw a build this week, of 4.01 million barrels, compared to last week's 1.1-million-barrel increase.
Cushing inventories fell 150,000 barrels in the week to November 25, compared to last week's reported decrease of 1.4 million barrels.
WTI was trading at $78.72 shortly after the data release.
By Julianne Geiger for Oilprice.com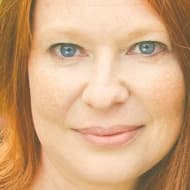 Julianne Geiger
Julianne Geiger is a veteran editor, writer and researcher for Oilprice.com, and a member of the Creative Professionals Networking Group.
Alexa, is the voice-assistant industry doomed?
A recent report indicating that Amazon's Alexa division is on track to lose $10 billion US this year is raising questions about the future of the entire voice-assistant industry.
"I think there is a next-generation battle for voice assistance that will require very, very deep pockets to survive," said Andy Wu, an assistant professor of business administration in the strategy unit at Harvard Business School.
Voice-assistant software driven by artificial intelligence responds to verbal commands via enabled devices; that can include asking them to play music, look up general information, set timers or place orders to a restaurant.
According to the market research company eMarketer, around 24.2 per cent of the total U.S. population will use Google Assistant this year, 23 per cent will use Apple's Siri, and 21 per cent will use Alexa.
But as Harry Guinness, writing for Popular Science, points out, what's notable is that Siri and Google Assistant come pre-installed on smartphones, while Alexa is primarily available on dedicated smart speakers.
"To get by in modern society, you kind of need a smartphone — but nobody needs a smart speaker," he wrote.
According to a 2021 report, smart-speaker ownership hit an all-time high last year, with almost 50 per cent of internet users in the U.S. owning at least one smart speaker.
Yet the Amazon division responsible for Alexa, the Echo devices on which Alexa runs, and Prime Video streaming, had an operating loss of more than $3 billion US in the first quarter of this year, according to a Business Insider report.
The majority of that loss was blamed on Alexa, the report said, adding that the same division is on track to lose over $10 billion US in 2022.
Meanwhile, Google Assistant and Apple's Siri are reportedly also struggling to fully monetize these services.
While the devices — at least in the case of Amazon's Alexa Echo — are reportedly sold at cost, the services on the devices aren't translating to profits. As Business Insider reported, Alexa may have been getting a billion interactions a week, but most of those conversations were trivial commands to play music or ask about the weather.
All of this has some analysts asking: Are all voice assistants doomed?
"We have to wonder: Is time running out for Big Tech voice assistants? Everyone seems to be struggling with them," wrote Ron Amadeo, reviews editor at the sci-tech website Ars Technica.
No clear monetization model
According to Wu, it's not surprising that these companies are taking such large losses on voice assistants.
"The investment in AI technology is tremendously expensive, and then the server space needed to process all this stuff is huge.… Even at the level of the device itself, they're definitely taking a loss on the bill of materials for a long time," he said.
"And so in the short term, there isn't a very clear monetization model."
These companies are sinking so much money in, Wu said, because they view voice-assistant technology as the next evolution in computer interface — much like the mouse or the touch screen.
"We've seen that they've already been willing to take significant losses. But what we don't know yet is whether or not the voice-assistant technology is what we would call a 'winner take most' market. Or is it going to be a more fragmented market?" he said.
Microsoft, with its Cortana voice-assistant technology, has already dropped out, said Wu, as have other companies.
That means the market may not be big enough to support more than one main player, he said. But between Google and Amazon, Wu said he sees Google continuing the fight.
"I think that there is a more core link between the AI technology and Google's general investments in AI. I think Google would want to push forward, regardless, to the extent that voice is the next generation of computer interface that will completely disrupt their traditional text-based search business."
What continues to be a major hurdle, experts say, is consumer knowledge; consumers aren't fully aware of the capabilities of their devices.
Alexa, for example, has thousands of connected apps — or what Amazon calls "skills" — that can be used to do things like order food, walk you through a recipe or, in a connected home, even turn on the washing machine.
"Most people don't know about the vast majority of these skills — and that is actually a problem with marketing or advertising in that there's not a convenient way for people to discover the apps," Wu said.
More marketing needed
Navid Bahmani, an assistant professor of marketing at Rowan University in Glassboro, N.J., agreed that the main challenge facing voice technology — and the companies backing it — is consumer adoption.
"They do need to do a lot more marketing of the device and its capabilities," he said. "[There's a] wide variety of different things consumers can't do because they just don't know about it."
Consumers often know about the very basic features that come right out of the box, he said, but they haven't been fully informed about all the different companies coming out with apps that expand the devices' capabilities.
"It's the equivalent of buying a smartphone and not knowing that there's an app store," he said.
Still, Bahmani is optimistic about the future of the industry.
"My opinion is that, no, the industry isn't going anywhere," he said. "If anything, it's very early in its stages. It's going to be growing."
How RBC pulled off its highly-coveted $13.5-billion deal for HSBC Canada — with some unintended help from Ottawa
He'll never want to admit it, but Royal Bank of Canada RY-T chief executive Dave McKay can thank Prime Minister Justin Trudeau, at least in part, for landing Canada's most coveted bank deal in decades.
Like many of his industry peers, Mr. McKay has been frustrated with Ottawa for slapping an additional, permanent tax on bank and life insurance company profits in the most recent federal budget, something Ottawa has attributed to clawing back some of the financial relief it provided during the COVID-19 pandemic.
While the federal government can taketh away, it can also provide, and seven months later, another pandemic financial policy has proven to be quite helpful to RBC – even if the assistance is unintended.
Because there was so much economic uncertainty when Canada entered its first COVID-19 lockdowns in March, 2020, the federal government and the country's banking regulator wanted banks to preserve cash as a buffer against any shocks. To enforce this, they prevented the lenders from hiking their dividends, something they often did annually.
There was no way to know it then, but Canada's banks kept churning out profits, even through multiple lockdowns. That meant all the cash they would have normally put toward dividend hikes piled up on their balance sheets.
RBC wasn't the only lender that saw its coffers swell, but because it is Canada's largest bank by profit, it was able to hoard large amounts each quarter. Ultimately, that money was deployed to win the HSBC Canada auction, in the form of a $13.5-billion, all-cash bid.
At the same time, HSBC Canada's parent, London-based HSBC Holdings PLC, must have seen all that money piling up. So, even though HSBC's global management team had long said it was committed to Canada, if there was any time to sell, this was it. All that excess cash gave HSBC a greater chance of selling for top dollar – and, crucially, an exit before any potential recession.
The second element of RBC's winning strategy, and arguably the most important, is an internal one, and it is rooted in something so often overlooked in business: discipline.
Ever since Mr. McKay acquired California-based City National Corp., which specializes in banking for high-net-worth clients, for US$5.4-billion in 2015, just five months into his tenure, there have been endless questions from investors and analysts about what RBC would do next. Often, they centred on growth in the United States.
Mr. McKay has been batting these away for years, suggesting RBC isn't all that interested in establishing a large retail banking footprint in the U.S. Doing so requires scale, which means it would take one or two large deals to make an impact. To his mind, it just isn't worth it, considering where RBC is starting from, and because retail banking isn't as profitable in the U.S. as it is in Canada.
But the questions kept coming, especially as the Big Six banks started accumulated gobs of cash during the pandemic. Then two of RBC's Canadian rivals, Toronto-Dominion Bank and Bank of Montreal, splurged on deals of their own. Late last year, BMO bought California-based Bank of the West for $17.1-billion, the largest U.S. deal in Canadian banking history, and early this year TD bought First Horizon for US$13.4-billion.
Standing pat is incredibly tough when rivals are writing big cheques. The fear of missing out is real, and investors tend to be myopic, too, so they have a habit of rewarding short-term revenue growth.
RBC, though, never wavered. "Patience is really important," Mr. McKay said on a conference call with reporters Tuesday.
Royal Bank wasn't necessarily waiting for this precise opportunity. "We didn't know [the HSBC Canada sale] was going to happen, or the timing," he said. But sometimes executives get lucky. And having all that excess capital allowed RBC to splurge on what Mr. McKay called a "more sure-footed transaction" relative to rivals' deals.
He didn't go into specifics, but based on its financials, Bank of the West is a fixer-upper for BMO. It is also based in a state where BMO has almost no footprint. First Horizon, meanwhile, may not have even been TD CEO's first choice for its most recent U.S. retail banking deal, after TD was reported to be in the auction for Bank of the West just a few months prior. HSBC, by contrast, is a very profitable bank, with a 14-per-cent return on equity over the past 12 months, rather healthy by global standards.
What RBC will have to prove now is that it hasn't overpaid. Just because it had the cash to burn doesn't mean it needs to use it all.
The bank's executives are stressing that after making some adjustments, it's paying about nine times HSBC Canada's forward earnings, which is below the long-term average trading multiple for Canadian lenders. However, bank deals are also priced off of a multiple of the target's book value, and at 2.5 times HSBC Canada's, RBC is paying a healthy premium.
That isn't necessarily a bad thing. In fact, during Mr. McKay's tenure, it's become a bit of a standard. When RBC bought City National, it paid 2.6 times book value, and at the time, almost everyone on Bay Street wondered if the bank overpaid. All those fears have subsided over the past seven years.
What's become clear is that RBC is willing to pay up for quality. Some bankers chase cheap assets, and may get lucky and find a diamond in the rough. RBC, though, has tried that before, and it resulted in a disastrous acquisition of North Carolina-based Centura Banks Inc. in 2001. Unwinding the deal took a decade, and when RBC ultimately sold the division in 2012, it took a $1.5-billion charge in the process.
"We bought a franchise that had to be transformed and changed – it wasn't the 'Tier 1′ franchise," Mr. McKay said about Centura in a 2015 interview with The Globe and Mail. "Our biggest [lesson] from that failed venture was that you have to buy the highest-quality franchise and build on it." Sound familiar?