TK: Politics Daily – The Atlantic
It's Monday, December 23. In today's newsletter: What we learned in the year that was. Plus, a most under-appreciated American right.
*
« TODAY IN POLITICS »
It's a truism in the tumult of the Trump presidency that our collective sense of time has gone haywire. The House impeachment vote was two weeks ago. With all of the brain-frying news of 2019, here's a taste of what we learned in this very chaotic year of politics.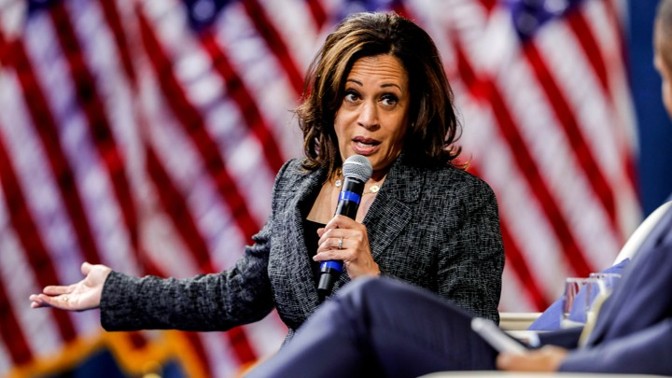 1. Even the most ballyhooed presidential candidates don't always get traction. Kamala Harris? Beto O'Rourke? Kirsten Gillibrand? A year ago, the triumvirate of charismatic, young-ish politicians seemed poised to make trouble in the 2020 Democratic presidential primary. (One CNN headline from last November: Why Kamala Harris is the new Democratic frontrunner.)
That didn't pan out. All three candidates dropped out over the course of the year, having failed to gain the type of traction boosting rivals like … a 37-year-old mayor of America's 306th largest city. (Another thing we learned this year, I guess: How to pronounce the mayor's last name.)
Read my colleague Edward-Isaac Dovere's story on the meltdown of Harris's campaign.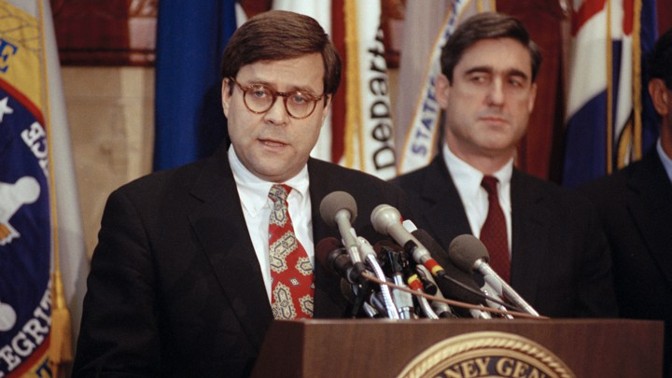 2. Democrats shouldn't wait around for a white knight. Democrats eager to get Trump out of the White House had a lot to be disappointed about this year. Since Robert Mueller was appointed as special counsel in 2017, Democrats seemed to engage in breathless speculation about what would be in his report.
Then this summer, the Mueller Report did come out, leading to a great deflation for them: While it didn't "exonerate" Trump from any alleged wrongdoing, it also didn't contain any specific, single smoking gun incident. Those Democrats dissatisfied with the report's impact then wondered whether they might find a key witness among the procession of career diplomats who trekked to Capitol Hill to outline Trump's alleged misdeeds on the Ukraine question. Not one of the testimonies changed GOP minds. And American voters remain split (though my colleague David Graham makes the argument that impeachment is actually incredibly popular).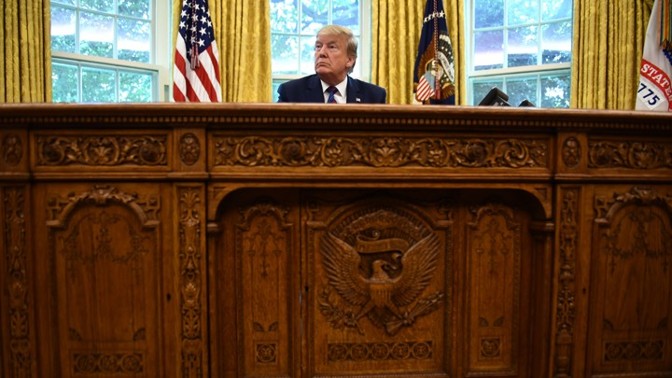 3. Donald Trump is gonna Donald Trump. When Trump took office, some pundits were predicting a "pivot"—that moment when, finally, Trump would stop with the capricious tweets and start acting a bit more presidential (whatever that means now).
2019 basically put to bed any commentary about a pivot. As my colleague Peter Nicholas wrote, Trump's behavior seems to only be getting worse, in part because he has no pressure valve to help with the stresses of the job, not golf, not meals out, not friends: "He has nobody around him. There's nobody," one person close to Trump told Peter.
And as Peter reported on Christmas Eve, Trump will probably happily settle for acquittal—and that's that.
"A perfunctory trial and an end to this—that's the preferred scenario," said a White House official, who like others I talked with for this story spoke on the condition of anonymity. "I'm not going to sit here and tell you that there aren't people the president would like to hear from—like the whistle-blower and Hunter Biden. But if the choice is ours, it's Let's wrap it up."
We'll be back tomorrow to close out the decade (!) with a few more reflections.
—Saahil Desai
*
« EVENING READ »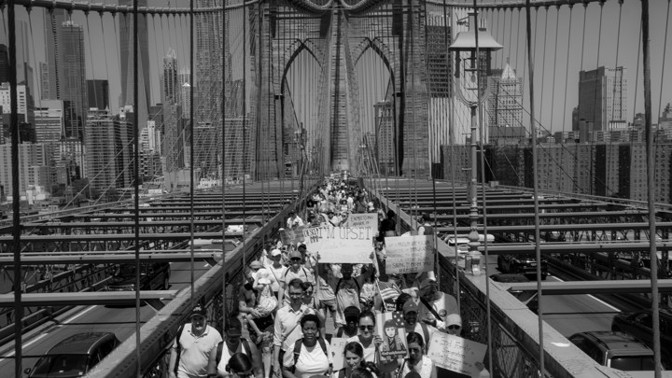 (CHRIS LEE / ​VII MENTOR PROGRAM / REDUX)
America's most under-appreciated right? The right to assembly, John Inazu argues.
In the past few months, protesters in Hong Kong have engaged in a citywide strike. In Lebanon, mass protests led to the prime minister's resignation. In India, nationwide protests have defied government restrictions on public gatherings. Meanwhile, protesters in other parts of the world remain forcibly subdued—such as in Chinese "reeducation" camps and Saudi prisons. These examples, reflecting a range of lawful and unlawful assemblies, and the denial of assembly altogether, reveal the importance and the risks of the right to do so.
---
*
Today's newsletter was written by Saahil Desai, an associate editor on our Politics team, and edited by Shan Wang, who oversees newsletters. You can reply directly to this newsletter with questions or comments, or send a note to politicsdaily@theatlantic.com.

Your support makes our journalism possible. Subscribe here.
We want to hear what you think about this article. Submit a letter to the editor or write to letters@theatlantic.com.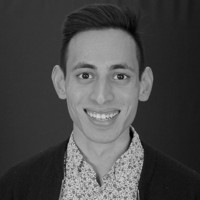 Saahil Desai
is an associate editor at
The Atlantic,
where he covers politics and policy.
Politics Briefing: Privacy commissioner not consulted over RCMP's use of spyware – The Globe and Mail
Hello,
The RCMP did not inform or consult with the Office of the Privacy Commissioner of Canada over its controversial use of techniques and tools to secretly capture data from cellphones.
Federal privacy commissioner Philippe Dufresne told a parliamentary committee Monday that he was made aware of the RCMP's use of these tools through the media, as was first reported by Politico. He said that his office has not yet received information on the tools' use, but is awaiting a briefing from the RCMP later this month.
Mr. Dufresne, did not, however, criticize the RCMP over its use of the tools, noting numerous times that he has yet to review the relevant information related to their use.
The RCMP's use of these tools was first revealed in June. In response to an order paper question, the RCMP described being able to gain access to text messages and emails; stored photos and video; audio recordings within range of the device; and images captured on a built-in camera.
RCMP officials will appear before the House Standing Committee on Access to Information, Privacy and Ethics later in the day on Monday.
This is the daily Politics Briefing newsletter, written today by Marsha McLeod, who is filling in for Ian Bailey. It is available exclusively to our digital subscribers. If you're reading this on the web, subscribers can sign up for the Politics newsletter and more than 20 others on our newsletter signup page. Have any feedback? Let us know what you think.
TODAY'S HEADLINES
TREE-PLANTING PROGRAM HITS BUMPS – Ottawa's 2 Billion Trees program, a pledge to plant two billion trees across Canada, has run into logistical difficulties. Story here.
EMERGENCY ROOMS SEEING SHUT-DOWNS – Burnout, vacations and pandemic-related absences have led to staffing shortages and emergency department closures in provinces across the country, including in Ontario, New Brunswick and Alberta. Story here.
WORKERS NOT KEEN TO RETURN TO OFFICES – Jennifer Carr, president of the Professional Institute of the Public Service of Canada, said that in a survey of their membership, 60 per cent indicated they would prefer to work from home, 25 per cent would like hybrid work and 10 per cent want to go back to offices full-time. Story here from CBC News.
CONSERVATIVE LEADERSHIP RACE
HARPER ENDORSEMENT OFFERS NO BOOST – Stephen Harper's endorsement of Pierre Poilievre for the Conservative Party leadership may have actually soured some voters on the candidate. Story here.
SOME MPs QUESTION POILIEVRE'S LEADERSHIP STYLE – Several Conservative MPs spoke to the Hill Times about the leadership style of Pierre Poilievre that they will see, if he wins the Conservative leadership on Sept. 10. They say they're unsure if he will moderate his views in an attempt to bring the party together or will "double down" on his campaign rhetoric. Story here.
THIS AND THAT
The House of Commons is not sitting again until Sept. 19. The Senate is to resume sitting on Sept. 20.
CRA CHEQUES GO UNCASHED – The CRA said in a press release Monday that as of May, 2022, there are an estimated $8.9-million in uncashed cheques from the CRA that taxpayers still need to cash.
MEETING ON AIRPORT DELAYS – The House of Commons Committee on Transport, Infrastructure and Communities is meeting on Monday to discuss a request to complete a study of airport delays and cancellations.
THE DECIBEL
Erin Anderssen, a feature writer for The Globe, kicks off the Decibel's food week with an episode about eating octopus and why learning about the creature has challenged the way she thinks about eating meat. Episode here.
PRIME MINISTER'S DAY
The Prime Minister is on a two-week vacation in Costa Rica.
LEADERS
No schedules provided for party leaders.
OPINION
Jashvina Shah (Contributed to the Globe and Mail) on the need for change from Hockey Canada: "There are too many areas of concern to list in one piece. And in order to change a culture, you have to clean the whole house. You need to remove all the furniture and reach into even the furthest corners, where the most dirt collects. That starts with removing the entire board of Hockey Canada, the same board that allowed the organization to discreetly take a portion of player dues to create a fund used to pay off settlements involving alleged sexual abuse. There isn't room for anyone who was a part of that decision, or knew about it and allowed it to happen, to stay."
Elaine Chin (Contributed to the Globe and Mail) on employees who are happier and healthier working from home: "Bosses want their employees back in the office, but we have truly arrived at a new normal, and to reverse course there needs to be a more compelling reason to come back other than being told it's simply what the boss wants. If we come back physically into a workplace, we must come back with a clear purpose, a better time-management schedule and modern workplace designs."
Ethan Lou (Contributed to the Globe and Mail) on the explosion of subscription services and how we no longer own our own music, books and other objects: "Even if software subscriptions cost less upfront than buying outright, they end up more expensive over the long run. And streaming media entails not downloading the file once but repeatedly with every watch or listen. The resultant data flow is staggering, and so is the energy use. … A purchased CD belongs to us. An album on a streaming service – we've come to accept that it does not. And our acceptance pushes technology further down this road."
Matt Malone (Contributed to the Globe and Mail) on why the ArriveCAN app needs to go: "Consider what the app actually accomplishes. It collects travellers' personal information and then issues a receipt that they must show to a Canada Border Services Agency (CBSA) officer. ArriveCAN does not validate eligibility to enter Canada; CBSA officers do so. Why does the government need an app to do this?"
Althia Raj (Toronto Star) on Jagmeet Singh's push for dental plan for Canadians, and his warning to Justin Trudeau: "The NDP leader's warning comes as the federal Liberals struggle with their summer of ineptitude. There are months-long delays for passports, and years worth of wait at the immigration department where some 2.7 million applicants wait to have their files processed. … If the Liberals and government bureaucrats can't get basic — and long-standing — services working, how will they manage to establish and deliver a new dental program without it turning into another Phoenix, a public service pay system boondoggle that cost taxpayers billions in unplanned costs and failed to deliver results?"
Got a news tip that you'd like us to look into? E-mail us at tips@globeandmail.com. Need to share documents securely? Reach out via SecureDrop.
Bill Graham, a former defence and foreign affairs minister, has died – CBC News
Former cabinet minister Bill Graham has died. He was 83.
Graham served as minister of foreign affairs under prime minister Jean Chrétien in 2002 and was later appointed minister of national defence under prime minister Paul Martin in 2004.
Graham acted as foreign affairs minister when Canada decided against joining the U.S. invasion of Iraq in 2003, and helped guide the nation through the post-9/11 era.
He also served as leader of the opposition in and interim leader of the Liberal Party in 2006.
He was the member of Parliament for Toronto Centre, known as Toronto Centre—Rosedale during much of his time in politics. He was first elected to Parliament in 1993 before stepping away from public service in 2007.
Prime Minister Justin Trudeau said in a tweet that few others personified public service quite like Graham.
Whether in Cabinet, Parliament, or his home riding – few people demonstrated the meaning of public service like Bill Graham did. He cared deeply about Canada and the people who call it home. My thoughts are with his family, friends, and all those who are mourning his passing.

—@JustinTrudeau
In a statement, Martin said he and his wife were sorry to hear the news, noting he met Graham in law school.
The former prime minister said funding was reinvested to the armed forces under the guidance of Graham, and that he helped the government navigate a challenging period of history as Canada's military deployed into Kandahar in Southern Afghanistan.
"His loss will be felt by all who knew or worked with him," Martin said. "Sheila and I send our deepest condolences to his wife Cathy, his children, Katy and Patrick and his beloved grandchildren."
'Gentleman in the rough and tumble world of politics'
In his own statement, Chrétien called Graham "a true gentleman in the rough and tumble world of politics."
"His optimism, with a healthy dose of realism, were his trademarks inside caucus, the Cabinet room and on the world stage. His voice will be missed," Chrétien
Ralph Goodale, who worked as finance minister alongside Graham, called him a decent man in every respect, especially in matters of foreign policy and defence.
Goodale — who was persuaded by Graham to accept a $13-billion increase in defence spending — said he was an optimist who tried to see the best in people.
"Bill understood the complexities and the sinkholes of international politics, and sought to position Canada in constructive and practical ways to help build a fairer and safer world," Goodale said by email.
"In an era of deep polarization and extremist populism, Bill's sense of moderation, propriety and balance is sorely missed. Our love and respect surround his family, friends and colleagues."
Former prime minister Stephen Harper also offered kind words about the man who once stood across him in the House of Commons.
"Bill Graham was the first Leader of the Opposition I had when I was prime minister," Harper said in a statement.
"Even while a determined opponent, Bill was always a gentleman, and he always kept the best interests of the country in mind. Our thoughts and prayers are with his family."
WATCH | Graham held defence and foreign ministry portfolios after 9/11:
Bill Graham, a federal cabinet minister during the 2000s, has died at the age of 83. His former colleagues, and political opponents, paid tribute to the high-ranking member of the Liberal party.
Retired general Rick Hillier worked with Graham after Hillier became chief of the defence staff in 2005.
"I am so sorry to hear the news of Minister Graham's passing," he said. "He was a proud Canadian, an astute politician and a minister of defence who understood the urgent need to rebuild the Canadian Forces and dedicated himself to that mission.
"He was a pleasure to support as [chief of the defence staff], and had my respect and admiration. He was also a man of his word and esteemed in the eyes of all those with whom he worked or associated."
Hiller called Canada a lesser country today without Graham.
Sorry to learn of the passing of my friend Bill Graham. He was an outstanding Minister of Foreign Affairs and a skilled Parliamentarian. My thoughts are with his family and friends. <a href="https://twitter.com/hashtag/cdnpoli?src=hash&amp;ref_src=twsrc%5Etfw">#cdnpoli</a>

&mdash;@Baird
Former Liberal MP John McKay called Graham an "immensely smart, decent, classy man" and that he was the obvious choice for many to become the Liberal interim leader.
George Smitherman, who represented the same downtown Toronto area for the Liberals provincially as Graham had federally, said Graham had a remarkable way of connecting with people, no matter their background.
Smitherman, who is gay, said he first arrived in what is now known as Toronto Centre as a kid finding comfort with his sexuality and at the time Graham and the local Liberals had embedded AIDS activism in their politics.
"That, to me, was one of the most defining attributes of the way political parties ought to operate," Smitherman said.
"It was really a huge impact on me in my life."
In January 2002, months after the 9/11 terrorist attacks shook the world, Graham was appointed to serve as foreign affairs minister.
I'm saddened to hear of the passing of my friend and mentor Bill Graham. He was a giant in Canadian and international politics. He wore his love for Canada on his sleeve. My condolences to his family.

—@OmarAlghabra
At that time, Canada had to decide whether to join the U.S.-led invasion of Iraq and then navigate its relationship with its closest ally when it opted against doing so.
Graham was roundly praised for not only assisting in that decision, but for his overall handling of the role at a turbulent time in international relations.
"He was an outstanding minister of foreign affairs and a skilled parliamentarian," tweeted John Baird, who served as foreign affairs minister under former Conservative prime minister Stephen Harper.
Eugene Lang, once Graham's chief of staff, said he was well-liked by most everyone, including MPs of different political stripes.
Lang said while Graham was only in the role of national defence minister for less than two years, he had many accomplishments.
In a tweet, Transport Minister Omar Alghabra called Graham "my friend and mentor."
"He was a giant in Canadian and international politics," Alghabra said. "He wore his love for Canada on his sleeve. My condolences to his family."
Politics Podcast: Could The Inflation Reduction Act Save Biden's Approval Rating? – FiveThirtyEight
On Sunday, the Senate passed the largest climate change intervention bill in American history, the Inflation Reduction Act. In this installment of the FiveThirtyEight Politics podcast, the crew discusses whether Democrats could turn around Biden's approval rating with this newest piece of legislation, assuming they can get it through the House.
The team then reviews a polling experiment that tested how live polls by Siena College compared with online and text message polls by Emerson College. They also give a preview of the latest round of polling from FiveThirtyEight's collaboration with Ipsos, which broke down how Americans view gun violence and crime.
Finally, the crew checks in on debates surrounding new abortion bans around the country, including Indiana's, which was the first new legislation since the overturning of Roe v. Wade to ban abortions with few exceptions.
You can listen to the episode by clicking the "play" button in the audio player above or by downloading it in iTunes, the ESPN App or your favorite podcast platform. If you are new to podcasts, learn how to listen.
The FiveThirtyEight Politics podcast is recorded Mondays and Thursdays. Help new listeners discover the show by leaving us a rating and review on iTunes. Have a comment, question or suggestion for "good polling vs. bad polling"? Get in touch by email, on Twitter or in the comments.