TK: Politics Daily – The Atlantic
It's Monday, December 23. In today's newsletter: What we learned in the year that was. Plus, a most under-appreciated American right.
*
« TODAY IN POLITICS »
It's a truism in the tumult of the Trump presidency that our collective sense of time has gone haywire. The House impeachment vote was two weeks ago. With all of the brain-frying news of 2019, here's a taste of what we learned in this very chaotic year of politics.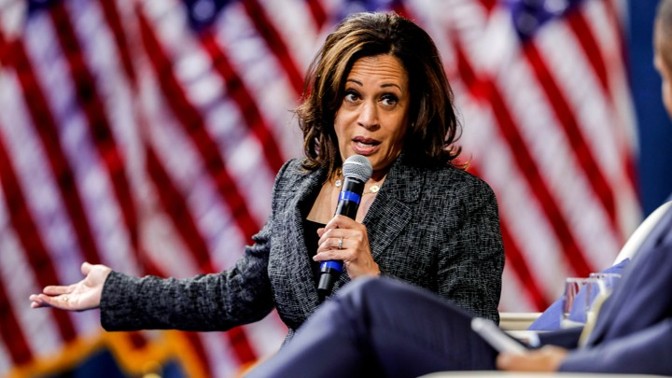 1. Even the most ballyhooed presidential candidates don't always get traction. Kamala Harris? Beto O'Rourke? Kirsten Gillibrand? A year ago, the triumvirate of charismatic, young-ish politicians seemed poised to make trouble in the 2020 Democratic presidential primary. (One CNN headline from last November: Why Kamala Harris is the new Democratic frontrunner.)
That didn't pan out. All three candidates dropped out over the course of the year, having failed to gain the type of traction boosting rivals like … a 37-year-old mayor of America's 306th largest city. (Another thing we learned this year, I guess: How to pronounce the mayor's last name.)
Read my colleague Edward-Isaac Dovere's story on the meltdown of Harris's campaign.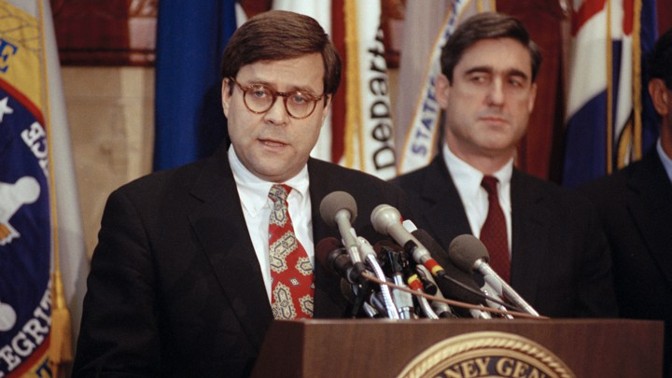 2. Democrats shouldn't wait around for a white knight. Democrats eager to get Trump out of the White House had a lot to be disappointed about this year. Since Robert Mueller was appointed as special counsel in 2017, Democrats seemed to engage in breathless speculation about what would be in his report.
Then this summer, the Mueller Report did come out, leading to a great deflation for them: While it didn't "exonerate" Trump from any alleged wrongdoing, it also didn't contain any specific, single smoking gun incident. Those Democrats dissatisfied with the report's impact then wondered whether they might find a key witness among the procession of career diplomats who trekked to Capitol Hill to outline Trump's alleged misdeeds on the Ukraine question. Not one of the testimonies changed GOP minds. And American voters remain split (though my colleague David Graham makes the argument that impeachment is actually incredibly popular).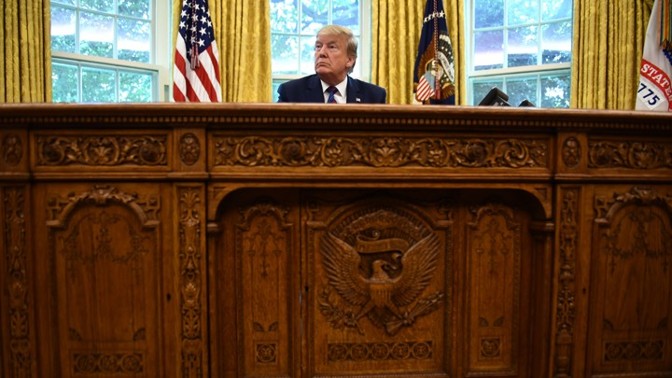 3. Donald Trump is gonna Donald Trump. When Trump took office, some pundits were predicting a "pivot"—that moment when, finally, Trump would stop with the capricious tweets and start acting a bit more presidential (whatever that means now).
2019 basically put to bed any commentary about a pivot. As my colleague Peter Nicholas wrote, Trump's behavior seems to only be getting worse, in part because he has no pressure valve to help with the stresses of the job, not golf, not meals out, not friends: "He has nobody around him. There's nobody," one person close to Trump told Peter.
And as Peter reported on Christmas Eve, Trump will probably happily settle for acquittal—and that's that.
"A perfunctory trial and an end to this—that's the preferred scenario," said a White House official, who like others I talked with for this story spoke on the condition of anonymity. "I'm not going to sit here and tell you that there aren't people the president would like to hear from—like the whistle-blower and Hunter Biden. But if the choice is ours, it's Let's wrap it up."
We'll be back tomorrow to close out the decade (!) with a few more reflections.
—Saahil Desai
*
« EVENING READ »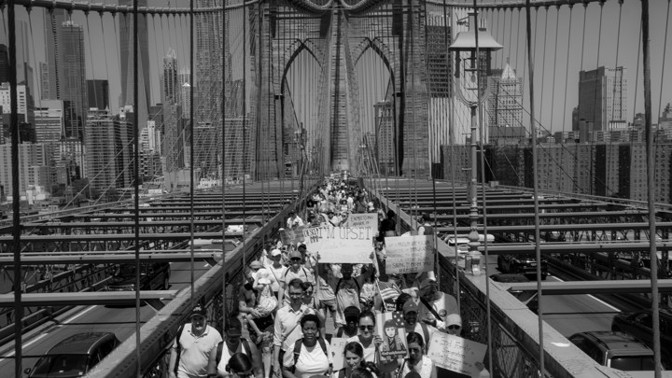 (CHRIS LEE / ​VII MENTOR PROGRAM / REDUX)
America's most under-appreciated right? The right to assembly, John Inazu argues.
In the past few months, protesters in Hong Kong have engaged in a citywide strike. In Lebanon, mass protests led to the prime minister's resignation. In India, nationwide protests have defied government restrictions on public gatherings. Meanwhile, protesters in other parts of the world remain forcibly subdued—such as in Chinese "reeducation" camps and Saudi prisons. These examples, reflecting a range of lawful and unlawful assemblies, and the denial of assembly altogether, reveal the importance and the risks of the right to do so.
---
*
Today's newsletter was written by Saahil Desai, an associate editor on our Politics team, and edited by Shan Wang, who oversees newsletters. You can reply directly to this newsletter with questions or comments, or send a note to politicsdaily@theatlantic.com.

Your support makes our journalism possible. Subscribe here.
We want to hear what you think about this article. Submit a letter to the editor or write to letters@theatlantic.com.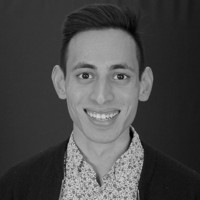 Saahil Desai
is an associate editor at
The Atlantic,
where he covers politics and policy.
Opinion: Politics has become a thankless, dangerous job – The Globe and Mail
When Catherine McKenna announced she was leaving politics, she experienced an instant sense of relief.
It wasn't the insane workload and hours – she was never afraid of hard work. Or the travel and the back-to-back meetings and the corrosive effect of snide partisanship. No, what she felt immediate respite from was fear – the fear that accompanies today's politicians, especially ones with high-profile roles overseeing controversial files.
"I think the biggest thing was as a cabinet minister I constantly felt on edge," the former environment minister told me in an interview. "It was the constant threats, people verbally accosting my staff and defacing my constituency office and sending me smashed up Barbie dolls.
"You realize people know where you live. You do think a lot about the safety of your children. It's like this horrible cloud that follows you everywhere, and you have to try and pretend it's not there but you can't. You have to take threats seriously."
Ms. McKenna is precisely the type of person we hope to attract to politics: smart, articulate, passionate about important issues, a fierce advocate for women and girls. Her absence leaves a hole. But who can blame her for wanting to leave given the constant harassment she faced? Why would anyone want to go into politics these days?
One never knows when deranged, malicious utterances on some social media platform might lead to something more serious. The recent killing of British MP David Amess, stabbed to death while meeting constituents in a church hall, is a tragic reminder of the increasing threat politicians all around the world face.
While the risk of violence has been something legislators have always had to live with, there is a sense it's much worse now, amplified by social media and the ecosystem of the aggrieved.
"If you hate Catherine McKenna, Facebook will go find you other people who hate me too."
It seems we have a few choices.
One option is finally getting serious with the social media platforms that are creating a dangerous work environment for politicians. Facebook and Twitter, among others, have said they will deal with the issue but have demonstrated little will to do so. This is no longer a freedom of speech issue. This is a public safety issue, and we shouldn't fear trampling on certain rights in the name of a safer world.
The second option is massively increasing the security budgets for our elected officials. In Canada this would cost billions. Think about the home security systems that would be needed, the bodyguards. The fortress you would have to turn the House of Commons into. I doubt this would be very appealing to the public.
The third option is doing nothing and accepting that increasingly fewer of our best people are going to want to have anything to do with civic life because of the risk it poses to their personal safety and that of their families. I would argue this is already happening.
Every day it seems there is another report of a politician being screamed at or threatened in a public place. It happened to Conservative MP Michelle Rempel Garner when she and her husband were out for dinner during the election campaign. A man came up and started yelling at her. The same thing happened recently to Vancouver Mayor Kennedy Stewart. He and his wife were at a downtown liquor store when a man in his 50s approached the mayor and started screaming at him, daring him to step outside and fight. He then started in on the mayor's wife. Police were called, and the matter remains under investigation.
I thought about this when I interviewed Prime Minister Justin Trudeau in downtown Vancouver in July. After the interview, he plunged into a waiting crowd to take selfies. How easy it would have been, I thought, for some lunatic to do serious harm to the PM. Scenes like that are likely soon coming to an end.
It needs to be said that not all politicians are blameless here. Some are responsible for the kind of incendiary language that stokes division and hatred. The Jan. 6 attack on the U.S. Capitol is a prime example of that. Some of the statements by People's Party of Canada Leader Maxime Bernier during the recent election were highly inflammatory.
We need to take this issue far more seriously than we do now. The future of our country literally depends on it.
Keep your Opinions sharp and informed. Get the Opinion newsletter. Sign up today.
U.S. House committee backs contempt charge against Trump aide Bannon
A US Congressional Committee probing the deadly Jan. 6 assault on the Capitol voted unanimously on Tuesday in favor of contempt-of-Congress charges against Steve Bannon, a longtime aide to former President Donald Trump.
The seven Democratic and two Republican members of the House of Representatives Select Committee approved a report recommending the criminal charge by a 9-0 vote, calling it "shocking" that Bannon refused to comply with subpoenas seeking documents and testimony.
Approval of the report paved the way for the entire House to vote on whether to recommend contempt charges https://www.reuters.com/world/us/whats-stake-trump-allies-facing-contempt-congress-2021-10-14. That vote is set for Thursday, when the full, Democratic-controlled chamber is expected to approve the report.
A spokesman for the U.S. Attorney's Office for the District of Columbia said prosecutors there would "evaluate the matter based on the facts and the law" if the full House approves the recommendation.
"It's a shame that Mr. Bannon has put us in this position. But we won't take 'no' for an answer," Representative Bennie Thompson, the panel's chairman, said in his opening remarks.
Bannon's attorney did not respond to a request for comment on Tuesday evening.
Before leaving office in January, Trump pardoned Bannon https://www.reuters.com/article/us-usa-trump-pardons/trump-pardons-ex-aide-bannon-but-not-himself-or-family-idUSKBN29P0BE of charges he had swindled the Republican president's supporters. Trump has urged former aides subpoenaed by the panel to reject its requests, claiming executive privilege.
Bannon, through his lawyer, has said he will not cooperate with the committee until Trump's executive privilege claim is resolved by a court or through a settlement agreement.
At Tuesday's meeting, Republican Representative Liz Cheney, the select committee's vice chair, said: "Mr. Bannon's and Mr. Trump's privilege arguments do appear to reveal one thing, however: They suggest that President Trump was personally involved in the planning and execution of Jan. 6th. And we will get to the bottom of that."
Thompson said Bannon "stands alone" among those subpoenaed in his refusal to cooperate.
More than 670 people have been charged with taking part in the riot, the worst attack on the U.S. government since the War of 1812. The select committee has issued 19 subpoenas.
"It's shocking to me that anyone would not do everything in their power to assist our investigation," Thompson said.
'ALL HELL IS GOING TO BREAK LOOSE'
In its report, the committee argued that Bannon made statements suggesting he knew ahead of time about "extreme events" on Jan. 6, when Congress was scheduled to certify Democrat Joe Biden as the winner of the presidential election.
Bannon said on a Jan. 5 podcast that "all hell is going to break loose tomorrow." The next day, thousands of Trump supporters descended on the Capitol.
Four people died on the day of the assault, and one Capitol police officer died the next day of injuries sustained in defense of the seat of Congress. Hundreds of police officers were injured and four have since taken their own lives.
Trump filed suit https://www.reuters.com/world/us/trump-sues-us-house-panel-investigating-jan-6-attack-court-document-2021-10-18 on Monday, alleging the committee made an illegal, unfounded and overly broad request for his White House records, which committee leaders rejected..
The U.S. Supreme Court said in 1821 that Congress has "inherent authority" to arrest and detain recalcitrant witnesses on its own, without the Justice Department's help. But it has not used that authority in nearly a century.
In 1927, the high court said the Senate acted lawfully in sending its deputy sergeant at arms to Ohio to arrest and detain the brother of the then-attorney general, who had refused to testify about a bribery scheme known as the Teapot Dome scandal.
It was not immediately clear how the Justice Department would respond to a House recommendation – there have been few accusations of contempt of Congress – but some House members have argued that letting Bannon ignore subpoenas would weaken congressional oversight of the executive branch.
"No one in the United States of America has the right to blow off a subpoena by a court or by the U.S. Congress," panel member Jamie Raskin, a Democrat, told reporters after the meeting.
The select committee was created by House  Democrats against the wishes of most Republicans. Two of the committee's nine members – Cheney and Representative Adam Kinzinger – are Republicans who joined House Democrats in voting to impeach Trump in January on a charge of inciting the Jan. 6 attack in a fiery speech to supporters earlier that day.
Multiple courts, state election officials and members of Trump's own administration have rejected Trump's claims that Biden won because of election fraud.
(Reporting by Patricia Zengerle in Washington; Additional reporting by Jan Wolfe and Dan Whitcomb; Editing by Peter Cooney)
Politics Briefing: New mayors of Alberta's largest cities expected to continue on paths of predecessors – The Globe and Mail
Hello,
Two of Canada's largest cities are getting new mayors, with Jyoti Gondek set to become mayor of Calgary and Amarjeet Sohi mayor of Edmonton.
"Congratulations on your historic wins!," Prime Minister Justin Trudeau said today in a tweet, noting he was looking forward to working with them and other winners in Alberta's municipal elections.
The two incoming mayors were elected Monday. Ms. Gondek will be Calgary's first female mayor and Mr. Sohi the first person of colour to hold the position in Edmonton. They are also both first-generation Canadians with Punjabi heritage.
Ms. Gondek, who has been a city councillor, and Mr. Sohi a former federal Liberal cabinet minister, replace high-profile predecessors Naheed Nenshi and Don Iveson respectively.
Both Mr. Nenshi and Mr. Iveson were key national voices on urban issues during their runs as mayors.
Here's Alberta Bureau Chief James Keller with a Reporter's Comment on the path ahead:
"[Ms. Gondek and Mr. Sohi] are taking power at a time of significant uncertainty in Alberta. The province's economy is still suffering from a years-long downturn in the oil sector, as well as the COVID-19 pandemic, which has been more severe and more deadly in Alberta (and neighbouring Saskatchewan) than the rest of the country in the third and fourth waves. In Calgary, the hollowing out of the city's downtown skyscrapers presents a particularly acute challenge for Ms. Gondek, as she looks to fill those offices while dealing with the impact to the city's finances.
"In some ways, the election will continue both cities on the paths set by the previous mayors.
"The incoming mayors have far more in common with Mr. Nenshi and Mr. Iveson than their closest competitors, which in both cities were conservative candidates with reputations for stoking conflict and whose focus was largely on keeping taxes low and tackling public safety. Ms. Gondek and Mr. Sohi ran campaigns focusing on economy recovery but also tackling climate change and social issues such as mental health and addictions. They talked about fostering an economic recovery built on fairness and inclusiveness; Mr. Sohi used his victory speech to pledge to fight against racism and discrimination."
Alberta Reporter Kelly Cryderman conducted exit interviews with both Mr. Nenshi and Mr. Iveson, accessible here.
This is the daily Politics Briefing newsletter, written by Ian Bailey. It is available exclusively to our digital subscribers. If you're reading this on the web, subscribers can sign up for the Politics newsletter and more than 20 others on our newsletter signup page. Have any feedback? Let us know what you think.
TODAY'S HEADLINES
FREELAND ADVISED TO END WAGE SUBSIDY – A Canadian economist who has served as a social policy adviser to the federal government says Finance Minister Chrystia Freeland should ignore the business lobby's advice to the contrary and shut down the federal wage subsidy.
TRUDEAU PUBLICLY REPRIMANDED – Prime Minister Justin Trudeau was publicly reprimanded by the chief of the Tk'emlúps te Secwépemc First Nation after a ceremony in which he paid his first respects to missing children believed to be buried at the former Kamloops Indian Residential School. Story here.
HARPER TOUTS DEAL Former prime minister Stephen Harper says he remains proud to have negotiated a controversial $15-billion armoured vehicles deal with Saudi Arabia, as he prepares to attend an international investment conference in Riyadh as a guest of the desert kingdom.
CPC ELECTION REVIEW WILL CONSIDER PPC IMPACT – The former MP leading the review into the Conservatives' election performance says it will examine how Tories lost votes to Maxime Bernier's People's Party of Canada.
SENATOR QUITS INDEPENDENT BLOC – Senator Marilou McPhedran has resigned from the largest bloc of independent senators, stating that she refused to participate in a closed-door hearing focused on whether she should be removed from the Independent Senators Group (ISG).
FORD UNDER FIRE – Ontario's opposition leaders are criticizing Premier Doug Ford for a comment he made about immigrants. Meanwhile Mr. Ford says he stopped taking French lessons as a safety precaution during the pandemic but has promised to do everything he can to learn the language.
NO LAND-TITLE ACKNOWLEDGEMENTS, SAYS N.B. AG – Provincial employees in New Brunswick are being told to refrain from making First Nations land title acknowledgements. The province's attorney general says the move was prompted by legal actions against the government involving Indigenous rights and land titles. From CBC. Story here.
NEWFOUNDLAND & LABRADOR LEADER OUT – NTV News is reporting that Alison Coffin is stepping down as the NDP leader in Newfoundland and Labrador. The move comes after a party vote for a leadership review.
PRIME MINISTER'S DAY
Private meetings in Ottawa. Also, the Prime Minister speaks with Bloc Québécois Leader Yves-François Blanchet.
LEADERS
No public itineraries were issued by the offices of the other leaders.
PUBLIC OPINION
In Maclean's, Philippe J. Fournier writes that an early look at the Ontario provincial election looming next year shows dramatically different numbers from 2018, but the PCs still benefiting from a divided opposition. Story here.
OPINION
The Globe and Mail Editorial Board on Justin Trudeau's future as his government marks its sixth birthday: "All of which raises questions about Mr. Trudeau's future. The improbable victory of 2015 would not have happened with anyone else at the helm, and in any event, after the Liberal debacle of 2011, almost no one wanted to lead. And Mr. Trudeau, who launched his career in politics not in a safe seat, but by running and winning in a Bloc Québécois riding, is still capable of being a formidable campaigner, as he – sometimes – demonstrated this year. It's also hard to imagine another Liberal leader, an anglophone, winning 35 seats in Quebec."
John Ibbitson (The Globe and Mail) on how democracy is at stake as incidents and threats of violence are levelled against elected officials: "What's happening? I agree with former Conservative minister James Moore, who points to the decline of mediating forces in society such as religious faith, local community groups and other social adhesives. In the absence of such supports, for many people, "their sense of identity, their sense of purpose, their sense of justice, their religiosity, their livelihood is getting dumped into politics," he told me. "And politics can't handle the weight of that." The arrival of social media amplified that polarization, creating a new but false sense of community: Other people online who echo your beliefs and amplify your voice, while drowning out any voices of reason and compromise."
Gary Mason (The Globe and Mail) on how the Prairies are showing Canada what a COVID-19 disaster looks like: "The country's two Prairie provinces have gone on to become consumed by an ugly public-health emergency. The provinces are responsible for the highest per-capita death rates from COVID-19 in the country, and it's not even close. And there's one major reason why: In their zeal to pander to noisy anti-lockdown folks in their provinces (and in their respective parties and parliamentary caucuses), the Premiers decided to ignore the many loud warnings about opening things up too quickly, and went all in. Not long after, the Delta variant arrived and found two provinces with tens of thousands of vulnerable people to infect."
Parag Khanna (Contributed to the Globe and Mail) on why Canada is the best destination for those searching for the American dream: "Every March and April I get antsy e-mails and phone calls from friends in London, Dubai, Hong Kong and Singapore whose children have just been admitted to numerous fill-in-the-blank universities in America, Canada, Britain and elsewhere. After debating the merits of the schools and countries, they thank me and go back to fretting about their kids' future. Over the past few years, I've noticed a more frequent leaning toward sending their children to Canada. While American college graduates remain unsure what to do with their degrees, Canadian universities such as Waterloo have blended apprenticeships into their curricula as a requirement for graduation. This European-style vocational approach has proven very successful in adapting the work forces of Germany, Korea, and other advanced industrial economies to both global competition and technological automation."
Send along your political questions and we will look at getting answers to run in this newsletter. It's not possible to answer each one personally. Questions and answers will be edited for length and clarity.
Got a news tip that you'd like us to look into? E-mail us at tips@globeandmail.com. Need to share documents securely? Reach out via SecureDrop