Toronto real estate board data conflicts continue despite 2016 ruling – BNN
​Toronto-area homebuyers could be forgiven in 2016 for assuming the doors had been thrown open to the Toronto Regional Real Estate Board's sales data in the wake of a landmark ruling by the Competition Tribunal.
After appeals by TRREB to overturn the ruling — which found that the board's restrictions on data use were anti-competitive — were turned down by the Federal Court of Appeal and Supreme Court of Canada, Competition Commissioner Matthew Boswell wrote in 2018 that Toronto homebuyers should soon have access to a more transparent market via websites with historical sales data, online tools and innovations like heat maps to track trends by neighbourhood or condo building.
However, after more than two years Toronto's real estate industry is still struggling to navigate TRREB's data sharing requirements, with some brokers and third-party operators finding themselves in the board's compliance crosshairs.
READ MORE: Real estate optimism blows past pre-virus levels in Canada
Real estate listings site Bungol fell afoul of TRREB in August over an alleged breach of the board's data rules. The home listings search engine said in a Nov. 4 blog post it had lost 95 per cent of its web traffic after TRREB suspended its data access, and now says its future is in "the hands of fate" as it awaits the results of a Dec. 14 professional standards hearing.
Bungol's website, which used to feature the slogan "15 years of data, updated every 30 minutes," has not been updated since early August.
TRREB sent a memo on Nov. 25 to websites such as Realosophy, Zoocasa and HouseSigma, warning that it was undertaking a "comprehensive review" of members' password-protected websites after it discovered that certain web development companies were being given unauthorized data from brokers, or obtaining the data by misleading means.
The memo states that brokers caught releasing the board's data for unauthorized purposes would face fines of up to $50,000.
Despite the tribunal's 2016 ruling, it's clear that the fight over TRREB's data is far from over, says Subrata Bhattacharjee, a lawyer at Borden Ladner Gervais LLP.
"You have this skirmishing between the commissioner and TRREB," he says. "Equally vigorously, the local brokers on the other side are trying to figure out the limitations of what the outcome of the litigation actually is. It's not surprising that the parties are threatening loggerheads, even now."
According to lawyer Brian Facey, who represents TRREB and acted for the board on its competition case, the current climate is a result of unrealistic expectations.
"There was a thought at the beginning of all of this that all of the data that TRREB has would be just available for everybody to use, and give away, and monetize, and sell to third parties and use for advertising and all sorts other purposes," he says. "It's been one of those things that from day one has been so complex, that the public's tried to understand it, media's tried to understand it, the parties have tried to understand it and sort of work through it. It's not surprising that issues arise from time to time."
After TRREB's November memo, some brokers pushed back over what they perceived as threats of severe punishment for a rule they had never heard of.
TRREB issued an update on Nov. 30 which clarified that two-year-old data can be on password-protected websites, but must be requested specifically by brokers providing services to real estate clients. John Pasalis, founder and president of Realosophy Realty, says his brokerage is able to comply with the rest of the corrected warning letter.
"If the home you want to buy has sold five times in the past seven years, would that be something the average buyer would want to know? Likely. That was the only problem," says Pasalis, "I was not entirely surprised, TRREB does things like this every now and again. I pushed back on their legal argument last week and they ultimately changed course."
Zoocasa's chief executive, Lauren Haw, says her brokers were in compliance with TRREB, but that it's not a broker's role to withhold information that might help a homebuyer make an informed decision.
Although brokers seem to be at peace with the most recent resolution from TRREB, Toronto real estate agent Scott Ingram said the board's heavy-handed behaviour is considered a bit embarrassing and old-school in the industry, and projects a sense of secrecy to homebuyers.
"It's kind of like saying the only place you can buy liquor is if you go to a bar," says Ingram. "Or you have to go to sign up to a website, instead of having anybody go to the LCBO or the Beer Store. Now they are saying, 'Oh, you can have stuff at home, since the courts made us. But you can only have Molson Canadian."'
Barrie is the New Investment Hotspot in Ontario Real Estate – RE/MAX News
For years, the Ontario real estate market had been dominated by a few key regions: Toronto, Ottawa and Hamilton. The rest of the province has generally garnered less attention compared to these booming housing markets. Yet, the coronavirus public health crisis changed everything, and now it is the suburbs and rural communities that are experiencing exponential growth and attracting people from these major urban centres.
Barrie has turned into one of the most sought-after real estate markets in the province, appealing to families who want to plant new roots, and real estate investors who want to profit on the investment buzz emanating from Central Ontario. Many industry observers had foreshadowed for years that Barrie was going to experience skyrocketing activity. Still, it was not until the COVID-19 pandemic and a change in real estate consumer behaviours that led to the city's incredible success this year.
What was once a buyer's market has quickly transitioned into a seller's market, thanks to "strong growth" in sales activity and home valuations. But what does the latest data show? The growing real estate market in Barrie is not slowing down.
Barrie is the New Investment Hotspot in Ontario Real Estate
According to the Barrie & District Association of REALTORS® Inc. (BDAR), residential retail sales advanced 51.5 per cent in December from the same time a year ago, totalling 344 units in just one month. On an annual basis, home sales totalled 5,718 units in 2020, rising 23.6 per cent year-over-year.
According to BDAR, composite benchmark price rose 23.3 per cent to $613,200 in December 2020 compared to December 2019. All types of properties witnessed incredible growth at an annualized rate:
Single-family: $644,000 | +24 per cent
Townhouse: $440,600 | +28.8 per cent
Apartments: $372,800 | +11.3 per cent
Overall, the average price of homes that exchanged hands in December soared 34.7 per cent year-over-year, to $744,835.
And these figures are anticipated to grow due to a lack of new supply coming to market, says Robin Jones, President of the Barrie & District Association of REALTORS®.
"Even with the recent influx of new listings overall inventories continue dropping to new record lows. With demand far outpacing supply we're likely to continue seeing double-digit price growth through early 2021."
Indeed, BDAR figures show that there were only 276 new residential listings in December 2020, which is up 39.4 per cent from the same time a year ago. Meanwhile, active residential listings plummeted 65.6 per cent from December 2019 to December 2020. Moreover, months of inventory fell to 0.6 at the end of December, down from 2.8 months at the same time last year. This is an important metric because it shows the number of months it would take to sell today's stocks at the current rate of activity.
Real Estate Investors or Family Homebuyers?
The question that is now being entertained in the broader housing industry is whether Barrie is attracting real estate investors or family homebuyers.
While Barrie has become one of the go-to places for households looking to exit the big cities for quieter lifestyles in rural communities, Barrie also has various factors working in its favour to suggest this could be an investor's dream. Here are some of the factors currently at play in the Barrie real estate market:
Rental rates have been climbing due to a shortage of rental units. The city has attempted to rectify the situation by allowing homes to be converted into duplexes, raising the possibility of greater income generated from one house.
Are bidding wars prevalent throughout Barrie? It is inevitable due to a short inventory list, and this is bullish for investors because it results in fast turnover.
The Bank of Canada (BoC) has made borrowing cheaper and investing more rewarding. At the onset of the coronavirus pandemic, the central bank slashed interest rates. The result has been more borrowing and a transition away from safe-haven assets, such as guaranteed-investment certificates (GICs) and bonds. With rates expected to remain low (at least for now), it can be more affordable to borrow from mortgage lenders, giving you greater options in the housing market.
A Look at Barrie's Real Estate Market in 2021
Can Barrie maintain this momentum heading into 2021? According to RE/MAX's Housing Market Outlook (2021) report, Barrie real estate is expected to jump four per cent to an average price of $569,525 across all property types. Tightening housing inventories and strengthening demand are the city's two primary factors driving its real estate boom in 2020, 2021 – and beyond.
Atlantic Canada real estate closes out 2020 with strong performance – Mortgage Broker News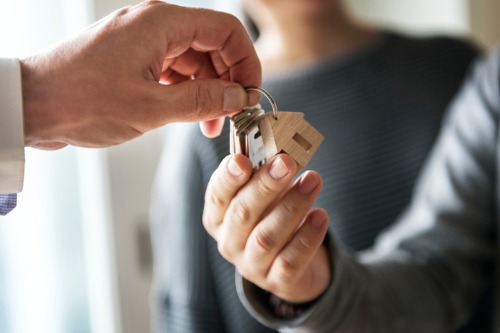 Despite its tradition of being home to some of the nation's quieter real estate markets, Atlantic Canada generally followed the trends set by the Canadian housing sector, both in December and for the whole of 2020.
Latest numbers from the Canadian Real Estate Association indicated that on the national level, home sales saw a 12.6% annual increase, reaching a total of 551,392 transactions throughout 2020. The actual (not seasonally adjusted) national average home price was at $607,280 in December, representing a 17.1% year over year gain.
Newfoundland and Labrador
Home sales completed through Newfoundland's MLS System totalled 4,684 units over the course of 2020, up by 14.7% annually and falling short of the record set in 2008 by less than 30 sales. A significant 54.4% annual surge in December helped propel the market.
Active residential listings declined by 21.1% annually, while the benchmark price for single-family homes rose by 6.5% year over year to $284,800. The benchmark price for townhouse/row units ticked up by 2.4% to $260,900, while the benchmark for apartments fell by 3.7% annually to $226,000.
New Brunswick
New Brunswick's market saw a total of 9,963 homes sold from January to November 2020 (December data was not publicly available at time of writing), increasing by 11.2% annually.
"With one month still to be counted in 2020, MLS home sales in New Brunswick have already surpassed 2019's full year totals by more than 500 units," according to the province's real estate association.
The average price of homes sold in November grew by 11.8% year over year to $203,907, while new listings went up by 8.3%. In contrast, active residential listings dropped by 37.8% to 2,895 units as of the end of November, levels not seen since 2001.
Nova Scotia
As reported by the Nova Scotia Association of Realtors, sales activity intensified by 13% annually, rising to a total of 13,923 transactions over the course of 2020, the highest level ever recorded in the province.
The annual average sale price, $291,224, was 13.8% higher than in 2019. New listings increased by 25.3% year over year, while active residential listings slid by 38.9%, hitting 2,676 units for sale as of the end of December.
Prince Edward Island
The number of homes sold through the MLS System of the PEI Real Estate Association totalled 1,972 units over the first 11 months of 2020 (PEI's December data was also unavailable at time of writing), up 8.8% year over year.
The average price of homes sold in November grew by 21.2% annually to reach a new record high of $309,031. This marked the first time that the average sales price in PEI exceeded the $300,000 mark.
New listings had a 27.4% annual gain, while active residential listings as of the end of November were down 29.6% year over year, a level not seen since 2004.
Best Real Estate Investment App For US Investors To Manage Assets Launched – GlobeNewswire
Cupertino, United States, Jan. 25, 2021 (GLOBE NEWSWIRE) —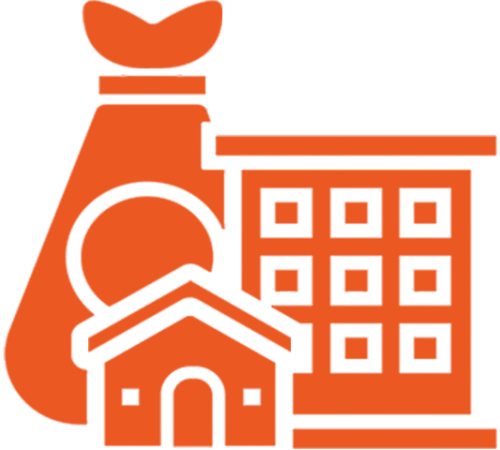 BetterCapital.US has announced the launch of its latest real-estate investment app. The new app is designed to provide an easy-to-use platform for real estate investors to help them better manage and track their assets and find opportunities to maximize their capital from one dashboard.
More information is available at https://www.bettercapital.us
The newly launched real estate investment platform aims to eliminate the hassles and bottlenecks associated with managing a real estate portfolio. Many retail real estate investors face a wide range of challenges regarding tracking their investment performance and getting accurate, up-to-date information about market trends.
BetterCapital has launched its latest investment platform for real estate investors to help simplify the asset management process. The app features a real-time market trend update that allows users to receive up to date market news to help them make informed decisions.
The BetterCapital real estate investment app has an asset tracking feature that enables users to conveniently track important information, including rents, invoices, payments, equity, ROI, and more.
In addition, the app features Deep Dive sessions, an innovative training course that teaches users how to become financially independent and retire early. The Deep Dive sessions are also an opportunity for investors to learn from industry experts.
The Deep Dive sessions, in addition, offer users a chance to learn more about the various investment opportunities available on the platform. BetterCapital's partners utilize the Deep Dive sessions to explain further what their business is about, ensuring users are well-informed before investing with them.
Other benefits users can get from the app include the chance to maximize their investment performance. Investors are introduced to a wide range of cash flow real estate-focused investments other than rentals, including syndication, flip, private money lending, among others, to help them grow their capital.
The company states: "The BetterCapital.US is a real estate investment app that was built by and for real estate investors who wants a better way to manage their assets, keep up-to-date with market trends and find ways to maximize their capital."
Interested real estate investors can find more details by visiting the website mentioned above.
Contact Info:
Name: Ram Vaidyanathan
Email: Send Email
Organization: BetterCapital.us
Address: 6652 Clifford Ct, Cupertino, California 95014, United States
Website: https://bettercapital.us
Name: Ram Vaidyanathan
Organization: BetterCapital.us
Address: 6652 Clifford Ct, Cupertino, California 95014, United States