Toronto real estate board data conflicts continue despite 2016 ruling – OrilliaMatters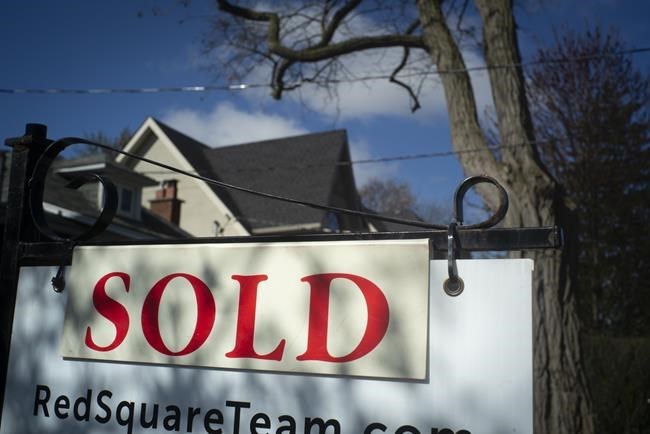 Toronto-area homebuyers could be forgiven in 2016 for assuming the doors had been thrown open to the Toronto Regional Real Estate Board's sales data in the wake of a landmark ruling by the Competition Tribunal.
After appeals by TRREB to overturn the ruling — which found that the board's restrictions on data use were anti-competitive — were turned down by the Federal Court of Appeal and Supreme Court of Canada, Competition Commissioner Matthew Boswell wrote in 2018 that Toronto homebuyers should soon have access to a more transparent market via websites with historical sales data, online tools and innovations like heat maps to track trends by neighbourhood or condo building.
However, after more than two years Toronto's real estate industry is still struggling to navigate TRREB's data sharing requirements, with some brokers and third-party operators finding themselves in the board's compliance crosshairs.
Real estate listings site Bungol fell afoul of TRREB in August over an alleged breach of the board's data rules. The home listings search engine said in a Nov. 4 blog post it had lost 95 per cent of its web traffic after TRREB suspended its data access, and now says its future is in "the hands of fate" as it awaits the results of a Dec. 14 professional standards hearing.
Bungol's website, which used to feature the slogan "15 years of data, updated every 30 minutes," has not been updated since early August.
TRREB sent a memo on Nov. 25 to websites such as Realosophy, Zoocasa and HouseSigma, warning that it was undertaking a "comprehensive review" of members' password-protected websites after it discovered that certain web development companies were being given unauthorized data from brokers, or obtaining the data by misleading means.
The memo states that brokers caught releasing the board's data for unauthorized purposes would face fines of up to $50,000.
Despite the tribunal's 2016 ruling, it's clear that the fight over TRREB's data is far from over, says Subrata Bhattacharjee, a lawyer at Borden Ladner Gervais LLP.
"You have this skirmishing between the commissioner and TRREB," he says. "Equally vigorously, the local brokers on the other side are trying to figure out the limitations of what the outcome of the litigation actually is. It's not surprising that the parties are threatening loggerheads, even now."
According to lawyer Brian Facey, who represents TRREB and acted for the board on its competition case, the current climate is a result of unrealistic expectations.
"There was a thought at the beginning of all of this that all of the data that TRREB has would be just available for everybody to use, and give away, and monetize, and sell to third parties and use for advertising and all sorts other purposes," he says. "It's been one of those things that from day one has been so complex, that the public's tried to understand it, media's tried to understand it, the parties have tried to understand it and sort of work through it. It's not surprising that issues arise from time to time."
After TRREB's November memo, some brokers pushed back over what they perceived as threats of severe punishment for a rule they had never heard of.
TRREB issued an update on Nov. 30 which clarified that two-year-old data can be on password-protected websites, but must be requested specifically by brokers providing services to real estate clients. John Pasalis, founder and president of Realosophy Realty, says his brokerage is able to comply with the rest of the corrected warning letter.
"If the home you want to buy has sold five times in the past seven years, would that be something the average buyer would want to know? Likely. That was the only problem," says Pasalis, "I was not entirely surprised, TRREB does things like this every now and again. I pushed back on their legal argument last week and they ultimately changed course."
Zoocasa's chief executive, Lauren Haw, says her brokers were in compliance with TRREB, but that it's not a broker's role to withhold information that might help a homebuyer make an informed decision.
Although brokers seem to be at peace with the most recent resolution from TRREB, Toronto real estate agent Scott Ingram said the board's heavy-handed behaviour is considered a bit embarrassing and old-school in the industry, and projects a sense of secrecy to homebuyers.
"It's kind of like saying the only place you can buy liquor is if you go to a bar," says Ingram. "Or you have to go to sign up to a website, instead of having anybody go to the LCBO or the Beer Store. Now they are saying, 'Oh, you can have stuff at home, since the courts made us. But you can only have Molson Canadian.'"
This report by The Canadian Press was first published Dec. 29, 2020.
Anita Balakrishnan, The Canadian Press
What Is the Canada Mortgage and Housing Corporation (CMHC)
The Canada Mortgage and Housing Corporation (CMHC) is a Canadian Crown Corporation that serves as the national housing agency of Canada and provides mortgage loans to prospective buyers, particularly those in need.
Understanding the Canada Mortgage and Housing Corporation (CMHC)
The Canada Mortgage and Housing Corporation (CMHC) serves as the national housing agency of Canada. CMHC is a state-owned enterprise, or a Crown corporation, that provides a range of services for home buyers, the government, and the housing industry.
CMHC's stated mission is to "promote housing affordability and choice; to facilitate access to, and competition and efficiency in the provision of, housing finance; to protect the availability of adequate funding for housing, and generally to contribute to the well-being of the housing sector."1
A primary focus of CMHC is to provide federal funding for Canadian housing programs, particularly to buyers with demonstrated needs. CMHC, headquartered in Ottawa, provides many additional services to renters and home buyers, including mortgage insurance and financial assistance programs. CMHC acts as an information hub for consumers, providing information on renting, financial planning, home buying, and mortgage management.
CMHC also provides mortgage loan insurance for public and private housing organizations and facilitates affordable, accessible, and adaptable housing in Canada.2 Additionally, CMHC provides financial assistance and housing programs to First Nations and Indigenous communities in Canada.3
Professionals and Consumers
CMHC provides services to both professionals and consumers. For professionals, CMHC aims to work in collaboration with different groups to provide affordable housing. Services include project funding and mortgage financing, providing information to understand Canada's housing market, innovation and leadership networks to access funding and talent to spur housing innovation and increase supply, and providing speakers and hosting events for the industry.4
For consumers, CMHC seeks to provide all the tools an individual would need to either buy a home or rent a home and a variety of information and assistance for current homeowners, such as managing a mortgage, services for seniors to age in place, and financial hardship assistance.56
For financial hardship and mortgage assistance, CMHC provides tools that include payment deferrals, extending the repayment period, adding missed payments to the mortgage balance, moving from a variable-rate to a fixed-rate mortgage, and other special payment arrangements.7
Canada Mortgage and Housing Corporation (CMHC) and the National Housing Strategy
In November 2017, the Canadian government announced the National Housing Strategy.8 Rooted in the idea that housing is a human right, this 10-year, $70 billion project will largely be administered by CMHC, although some services and deliverables will be provided by third-party contractors and other Canadian federal agencies.9
Strategic initiatives of the National Housing Strategy include:
Building new affordable housing and renewing existing affordable housing stock
Providing technical assistance, tools, and resources to build capacity in the community housing sector and funds to support local organizations
Supporting research, capacity-building, excellence, and innovation in housing research

10
History of the Canada Mortgage and Housing Corporation (CMHC)
CMHC was established in 1946 as the Central Mortgage and Housing Corporation by the federal government in Canada with the primary mission of administering the National Housing Act and the Home Improvement Loans Guarantee Act and facilitating discounts to mortgage companies. Initially, CMHC began by providing housing to returning Canadian war veterans, and toward the end of the 1940s, CMHC began to administer a program providing low-income housing across Canada.11
In 1947, CMHC was responsible for opening Regent Park, a large low-income housing project, and Toronto's first urban renewal project. By the 1960s, CMHC introduced co-op housing and multi-unit apartment buildings throughout Canada.11
In 1979, the Central Mortgage and Housing Corporation changed its name to the Canada Mortgage and Housing Corporation
Canadian home price gains accelerate again in May
Canadian home prices accelerated again in May from the previous month, posting the largest monthly rise in the history of the Teranet-National Bank Composite House Price Index, data showed on Thursday.
The index, which tracks repeat sales of single-family homes in 11 major Canadian markets, rose 2.8% on the month in May, led by strong month-over-month gains in the Ottawa-Gatineau capital region, in Halifax, Nova Scotia, and in Hamilton, Ontario.
"It was a third consecutive month in which all 11 markets of the composite index were up from the month before," said Daren King, an economist at National Bank of Canada, in a note.
On an annual basis, the Teranet index was up 13.7% from a year earlier, the 10th consecutive acceleration and the strongest 12-month gain since July 2017.
Halifax led the year-over-year gains, up 29.9%, followed by Hamilton at 25.5% and Ottawa-Gatineau at 22.8%.
Housing price gains in smaller cities outside Toronto and its immediate suburbs again outpaced the major urban centers, with Barrie, Ontario leading the pack, up 31.4%.
On a month-over-month basis, prices rose 4.9% in Ottawa-Gatineau, 4.3% in Halifax and 3.7% in Hamilton.
The Teranet index measures price gains based on the change between the two most recent sales of properties that have been sold at least twice.
Canada's average home selling price, meanwhile, fell 1.1% in May from April, Canadian Real Estate Association data showed on Tuesday, but jumped 38.4% from May 2020.
(Reporting by Julie Gordon in Ottawa; Editing by Christopher Cushing)
Bank of Canada seeing signs of cooling in hot housing market
The Bank of Canada is starting to see signs that the country's red hot housing market is cooling down, although a return to a normality will take time, Governor Tiff Macklem said on Wednesday.
The sector surged in late 2020 and early 2021, with home prices escalating sharply amid investor activity and fear of missing out. The national average selling price fell 1.1% in May from April but was still up 38.4% from May 2020.
"You are starting to see some early signs of some slowing in the housing market. We are expecting supply to improve and demand to slow down, so we are expecting the housing market to come into better balance," Macklem said.
"But we do think it is going to take some time and it is something that we are watching closely," he told the Canadian Senate's banking committee.
Macklem reiterated that the central bank saw evidence people were buying houses with a view to selling them for a profit and said recent price jumps were not sustainable.
"Interest rates are unusually low, which means eventually there's more scope for them to go up," he said.
Last year, the central bank slashed its key interest rate to a record-low 0.25% and Macklem reiterated it would stay there at least until economic slack had been fully absorbed, which should be some time in the second half of 2022.
"The economic recovery is making good progress … (but) a complete recovery will still take some time. The third wave of the virus has been a setback," he said.
The bank has seen some choppiness in growth in the second quarter of 2021 following a sharp economic recovery from the COVID-19 pandemic at the start of the year, he added.
(Reporting by David Ljunggren and Julie Gordon; Editing by Peter Cooney and Richard Pullin)