Toronto real estate investor to pump $85M into London industrial space – London Free Press (Blogs)
A Toronto real estate investor is spending big bucks in London.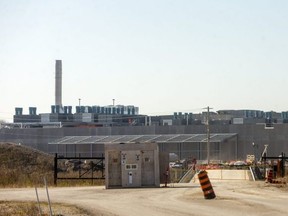 Article content
A Toronto real estate investor is spending big bucks in London.
Article content
Nexus Real Estate Investment Trust will invest more than $85 million in the city this year and next, buying industrial space after investing more than $56 million in 2021, as London has become a hot commercial real estate market, observers said.
"London is a fantastic market. There has been a migration from Toronto to secondary markets due to rents and that, combined with low vacancies, bodes well for the future," said Kelly Hanczyk, chief executive of Nexus REIT.
"There is a significant demand for industrial space across Canada. Toronto is very pricey and secondary markets such as Cambridge, London and St. Thomas and Sarnia are all seeing industrial spaces snapped up rapidly. I don't see that changing anytime soon."
Article content
Nexus plans to spend:
$35.7 million for three properties in London this year, totaling 340,000 sq. ft.
$50.6 million in London in 2023 for a 325,000 sq. ft. industrial property with a 175,000 sq. ft. addition, now being built.
Hanczyk wouldn't say where the buildings are because the purchase isn't finalized.
In 2021, Nexus spent:
$44.1 million for a 391,000 sq. ft. building at Wilton Grove and Pond Mills roads.
$12.5 million for a 100,000 sq. ft. building at 1950 Oxford St. E.
"There is a lot going on and London and area has changed the strategy for these industrial guys," said Brent Rudell, broker and vice-president with Cushman Wakefield, the London realty firm.
He agrees the Toronto area market is "out of control," pushing investors to smaller, but stable, markets with lower costs and rents.
Article content
"In our market now, there is more traffic, more businesses and growth in the industrial and commercial market is really robust," Rudell said.
The London market has some of Canada's lowest industrial vacancy rates.
"There is no availability," Rudell said. "It shows the London market is vibrant, it is a place for any business."
REITs, or real estate investment trusts, typically amass a portfolio of a particular real estate sector, such as office, apartment, or commercial and industrial. Investors who buy shares in the REIT receive a monthly dividend. Nexus focuses on industrial portfolios.
REITs offer investors a chance to buy a portion of large holdings, such as a factory or a mall, Hanczyk said. "It is better to invest in a REIT versus going out and buying a building."
Article content
In one sign of how hot London's industrial sector is, a report this month from commercial realty firm CBRE pegged the vacancy rate at just 0.8 per cent, with only 328,000 sq. ft. of small- to mid-sized space available.
While there is nearly 900,000 square feet under construction, more than two-thirds of that is for one project: the 640,000 sq. ft. Maple Leaf Foods chicken processing plant.
To get more industrial land on the market, the city must revisit the development fees it charges builders for construction and speed development approvals, for zoning and site plans, for example, Rudell said.
"London needs more industrial space, there is no end in sight," to the demand, he added.
"Put an empty industrial space on the market now and you'll have 50 showings and 20 offers. It's great for sellers, but a lot of people are not getting the space they want."
London is not alone. Nationally, the industrial vacancy rate dropped below two per cent to 1.8 per cent and rents rose sharply in 2021, up nearly 11 per cent from 2020, the report said.
The ins and outs of real estate – Toronto Sun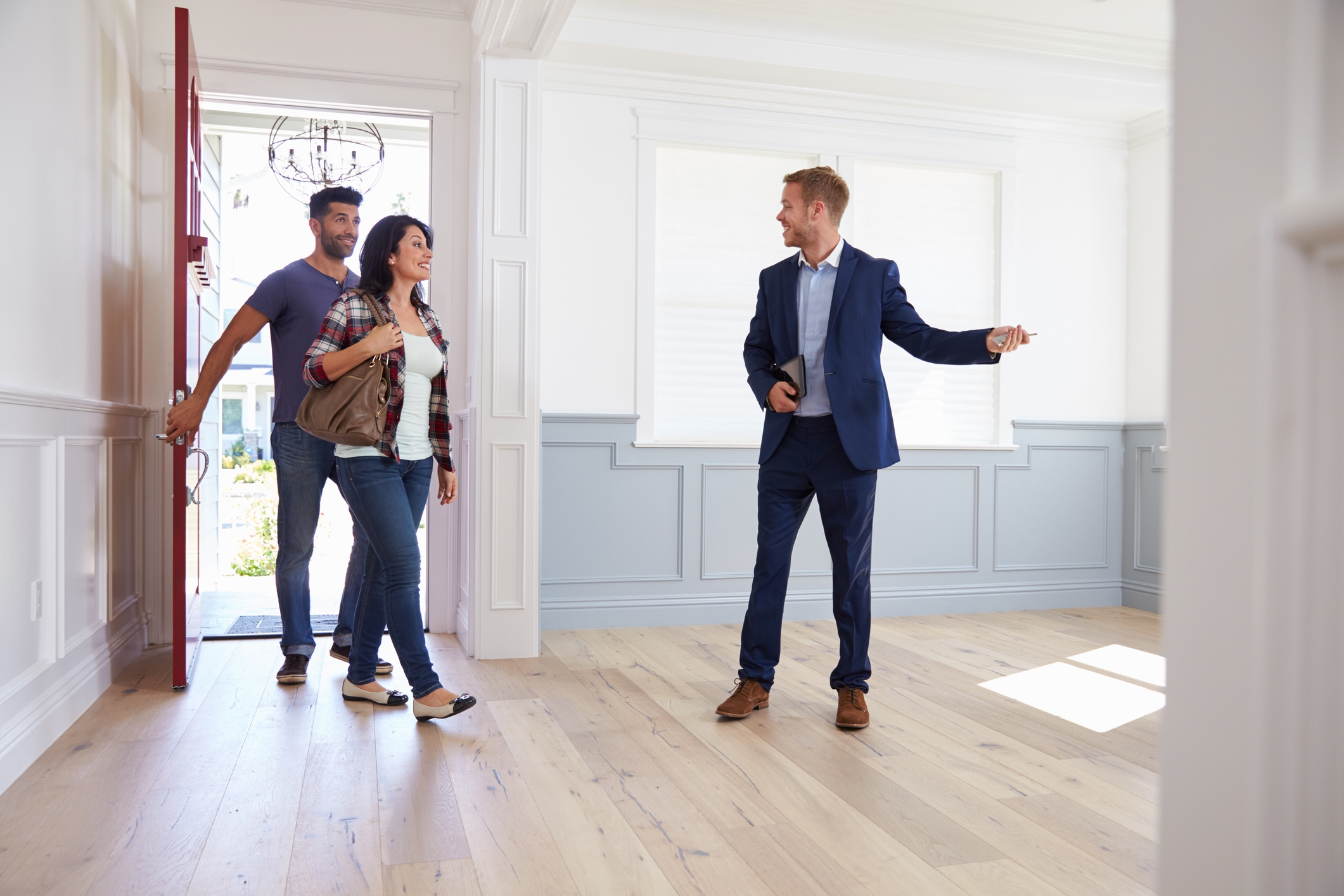 Reviews and recommendations are unbiased and products are independently selected. Postmedia may earn an affiliate commission from purchases made through links on this page.
Article content
For new homes buyers, specifically, three questions they should ask include:
– Is there an assignment?
– Are there development fees?
– Is it a reputable builder?
When it comes to selling, Padjan suggests the following:
– Get the right prices;
– Manage expectations of the market; and,
– Consider multiple offers or offers anytime.
Finally, the top three tips for investors include:
– Go physically see the property just in case something doesn't jive.
– It is perfectly okay to do an inspection for mould, asbestos and other potential hazards.
– Investors should be aware of hidden fees such as maintenance bills.
When asked, why are you so proficient in this industry, Padjan states:, "I am honest, and have a very supportive, international brokerage and I always build relationships with other agents."
For general real estate inquires, reach out to marianne.padjan@exprealty.com,
For more information, reach Nicole at Nicole@prospect2win.com or subscribe to her YouTube channel at www.youtube.com/NicoleAttias.
Canada's fastest-growing region flexes real estate muscle – Business in Vancouver
The 74-acre Greata Ranch and Butler lands near Summerland are listed for sale as one of the largest waterfront development parcels in the Okanagan | Photo: Colliers International
Kelowna, and with it the Central Okanagan, has the fastest-growing population in Canada, posting a 14 per cent increase from 2021 to 2026, according to Statistics Canada.
With 224,000 people, the city of Kelowna has twice the population of Nanaimo, Kamloops or Prince George as the second-largest B.C. city outside of the Lower Mainland.
The broader Thompson-Okanagan region is currently growing at about 1.6 per cent per year, hitting 620,000 in 2021 and adding roughly 10,000 new residents annually.
Judging by real estate development being launched this spring the regional population will continue to accelerate, providing the current residential downturn proves shallow and brief. It is housing, after all, that is driving the real estate market across the Okanagan, but residential sales have slowed recently.
In May, total Okanagan home sales were down 28.5 per cent from a year earlier, though the average price increased nearly 10 per cent, year-over-year to $785,600, according to the B.C. Real Estate Association (BCREA).
The BCREA is now forecasting that Okanagan home sales will drop 19 per cent this year, from 2021, and fall a further 14.8 per cent in 2023, with home prices eking out just 1.3 per cent increase that year compared to 2022.
May sales across the Okanagan slid down only 1.2 per cent compared to April, noted Lyndi Cruickshank, president of the Association of Interior Realtors, which she said reflects the market's stability.
The mantra in the Okanagan real estate community is that a lack of supply has helped to stifle sales and keep prices rising. This year should test that theory, if all the current projects proceed.
One of the largest is Greata Ranch, a 46-acre lakefront parcel near Summerland between Kelowna and Penticton along Highway 97. On the development radar for more than a decade, the property has now been extended with the addition of 28 adjacent waterfront acres, the Butler family lands.
The entire 74 acres is now being marketed as a single parcel for mixed-use with a residential emphasis, according to Stephen Webber, associate vice-president of Colliers International.
The price will be decided by bids submitted by potential buyers on the vendor's "form of offer."
The City of Kelowna voted unanimously on May 31 to approve a 425-home development at the Tower Ranch area in east Kelowna. Also in Kelowna, a 1,000-home development was approved in late May that includes 16 buildings, up to 17 storeys high, on Lakeshore Road. North Kelowna is the focus of major mixed-use development plans on two former industrial sites, including 40 acres of lakefront that was once a sawmill.
In downtown Kelowna, the University of British Columbia Okanagan (UCBO) is pushing to build a 46-storey residential and administration tower. Nearby, the 26-storey Savant condo tower is now pre-selling at an average of $1,000 per square foot, according to Shane Styles, president of Epic Real Estate Solutions of Kelowna.
Styles, who was born and raised in the Okanagan, estimates that investors account for 60 per cent to 70 per cent of new condominiums buyers.
There are user investors, like parents buying an apartment for their children to use while attending UBCO or using it themselves as a vacation home and renting it out seasonally; and what he calls "pure investors" who count on rental income and appreciation.
The May benchmark price for condominiums in the Okanagan increased 31 per cent to $342,500, compared to a year earlier. The rental vacancy rate in Kelowna is 0.6 per cent, the lowest level in Canada.
At least a score of new developments are planned in West Kelowna, including the next phases of Kind Development's Lakeview Village, where 120 homes in the first two phases sold out and a retail village is already complete.
In Penticton, the largest residential development in years was granted regulatory approval in May for a 219-unit market-housing project on a 6.6-acre site. The development is now awaiting provincial highways approval and a bylaw amendment. An even larger Penticton development, for nearly 700 new homes in the North Witse Block area received approval to proceed to public hearings on June 20.
On Shuswap Lake, the Old Town Bay development has been refreshed for 2022, with a trio of developments, including a 32-lot single-detached subdivision, new strata units, a hotel and a large recreational vehicle park where lots will be sold as strata.
A market to watch, according to Styles, is Vernon and the North Okanagan, which he sees hosting the next wave of real estate investment.
Styles believes the entire Okanagan economy will be booming this summer, the first in two years with no pandemic restrictions.
"It will be nuts," Styles predicts, which could also prove an accurate forecast for the entire Thompson-Okanagan real estate market.
David Wallach Discusses Calgary's Business and Real Estate Opportunities – GlobeNewswire
Beverly Hills , June 30, 2022 (GLOBE NEWSWIRE) — With more than 20 years of leadership experience, real estate executive David Wallach says his aim is to educate people to make the right choices.
Listen to the full interview of David Wallach with Adam Torres on the Mission Matters Money Podcast.
How did you get started in Real Estate?
Wallach's career began in Israel, where he worked as a broker for an insurance agency, eventually working his way up to a supervisory role at a life insurance company. Over time, he grew dissatisfied with his career path and pivoted to start his own brokerage company in April 1990.
When he moved with his family to Canada in 1999, he realized while awaiting immigration clearance that Calgary's real estate industry was on the verge of a big boom. He decided to focus on commercial real estate instead of residential, and as of Valentine's Day 2000, he was officially in business in Canada.
Tell us about your book, "Desire, Discipline & Determination: Lessons from Bold Thought Leaders.'
Writing a book was challenging, Wallach says, because his first language is Hebrew, and he found it tough to write well in English. However, with help and support, he completed his first book and says he's ready for the next challenge. The book, Desire, Discipline & Determination: Lessons from Bold Thought Leaders discusses leadership mistakes he's made and the lessons he's learned from them, inviting emerging entrepreneurs to learn from them as well and avoid those missteps for themselves.
Tell us about your radio show, "Calgary Next."
Building on several years of experience with a previous radio program, Wallach approached a friend at a local radio station in the first year of the pandemic when everything was shut down, requesting help with a new show where he could talk to businesspeople and let people know about business prospects in Calgary. Over the past year, the show has hosted interviews with local entrepreneurs across a broad range of sectors from entertainment to health to information technology. One of the Calgary Next's goals, he says, is to support local businesses to help with their brand visibility.
What's next for you and your ventures?
Wallach says the plan for Barclay Real Estate is to increase its market share, and he's looking for more people to engage with Triumph Real Estate Investment Fund. The radio show, Calgary Next, will continue producing new content, and he plans to start another radio show in the future.
To learn more, visit www.barclaystreet.com or www.triumphref.com. To contact David directly, email dwallach@barclaystreet.com or dwallach@triumphref.com.
Media Communications
Inquiries: adamtorres@missionmatters.com
Publicist for Adam Torres and Mission Matters Media
KISS PR Brand Story PressWire.
Brand Publicity Partners KissPR.com
Media contact az@kisspr.com — News via KISSPR.com – Brand Story & Company News Distribution
Attachment