Two B.C. real estate agents fired in wake of sexual assault allegations – PrinceGeorgeMatters.com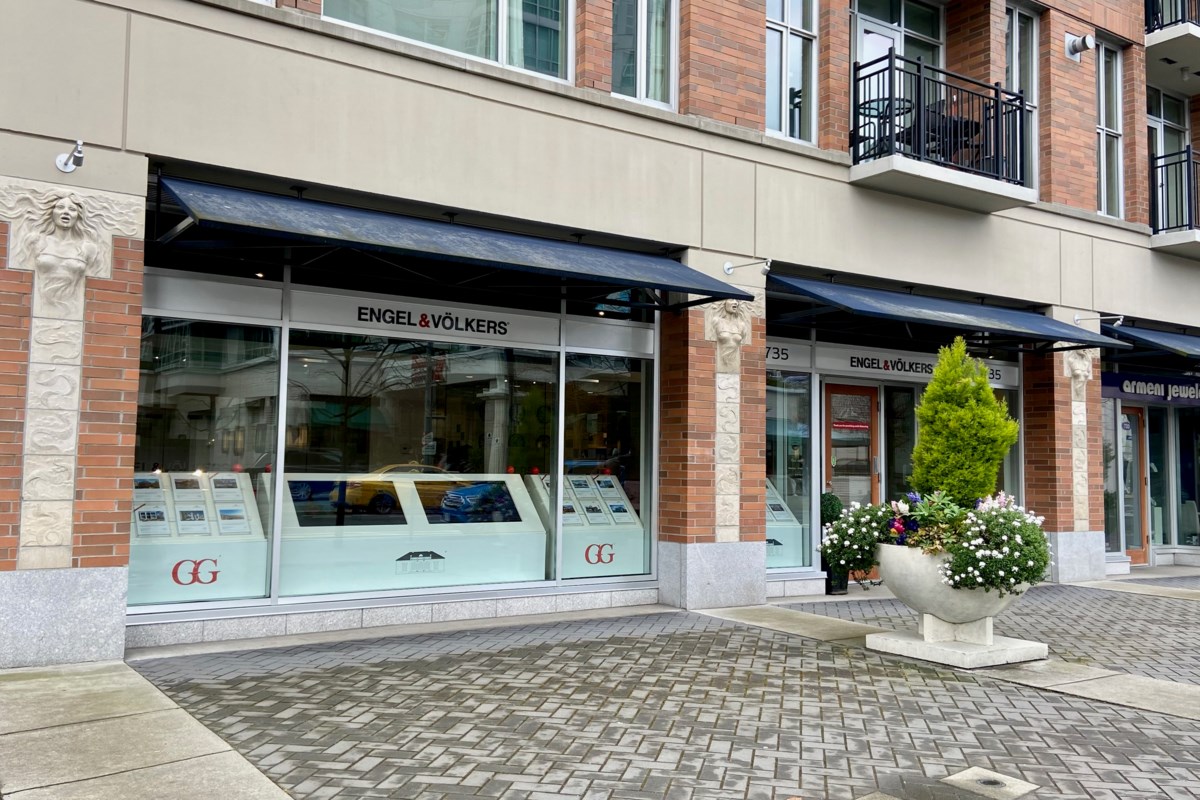 Warning: This story contains graphic material that may be disturbing.
Glacier Media has learned two Victoria real estate agents have been fired following sexual assault allegations made against them.
The allegations have been raised by a community member and were first posted to a social media account Wednesday night.
At the time of the alleged 2018 incident, both men worked for the Engel & Volkers real estate company. The two individuals were employees at The Agency, a luxury real estate brokerage and lifestyle company, until today.
The woman, whose identity is being protected, tells Glacier Media she agreed to meet just one of the men but both of them were there.
"They were outside the restaurant together and said they already paid their bill and wanted to go somewhere else," she says. "Then one of them mentioned, 'Oh, [I] have to stop by our office quickly and scan something for a deal.'"
She claims they offered her wine and cocaine while inside the business.
"I don't do any cocaine. That was not something I partake in. Within probably 15 or 20 minutes, I don't remember anything. Everything went black."
When she woke up, she claims she was laid back in an office chair.
"My head was off to the side and one of them was to my side trying to put his genitals in my mouth. I remember lifting my arm and it felt so heavy to lift my arm," she says. "I went to go stand up and my pants were down around my ankles so I fell down."
She claims to have blacked out again and when she woke up, the two men were allegedly both performing sexual acts on her.
"I went to stand up and said I was going to be sick," her post online read. "I don't remember but they must have moved me to the bathroom because I woke up by the toilet alone."
In an email to Glacier Media, Scott Piercy, brokerage owner and partner at Engel & Volkers Vancouver Island, says the company became aware of the social media post on Thursday morning.
"The two individuals were independent contractors who left Engel & Volkers Vancouver Island in 2019 to pursue opportunities with another Victoria brokerage," Piercy writes. "The allegations in this social media post are concerning and deeply troubling. Although the individuals have not been affiliated with our firm for several years, we are taking this seriously and will continue to look into the matter."
The Agency, meanwhile, says it will begin a full internal investigation immediately.

"We at The Agency just became aware of the allegations. The allegations predate the agents working with our brokerage, although, we are extremely concerned and taking these allegations seriously," the company says in a statement online. "As conscious members of the Victoria community, we are taking appropriate action to resolve the matter and encourage the complainant to do so as well."
One of the accused is affiliated with a local pub in Victoria, which also issued a statement on Thursday.
"Last night we became aware of a social media post containing an accusation of sexual assault by a minority partner at The Local. I and the whole Local community are deeply shaken by the allegation. The actions described are disturbing, disgusting and wrong," says Jeremy Petzing, owner of The Local. "Our thoughts are first and foremost with the woman who has brought forward these allegations."
He adds since learning of the accusation The Local has severed ties with the persons involved.
No one has been charged in connection to these allegations, which have also not been tested in court.
"We welcome anyone who wishes to report sexualized violence to call our Report Desk at (250) 995-7654, extension 1," says Bowen Osoko, spokesperson for Victoria Police. "People can also both report and access supports through the Victoria Sexual Assault Centre at (250) 383-3232 or VSAC.ca."
For more information, visit VicPD.ca/webelieveyou.
In February, a Victoria restaurant claims to have fired one of its staff members after it was made aware of numerous allegations of sexual assault against a man. Chuck's Burger Bar closed its Victoria business in March after the allegations surfaced.
Also in March, another Victoria restaurant closed after social media posts accused a staff member of sexual assault. E:Ne Raw Food and Sake Bar said it was aware of the "serious accusations" against one of its employees and would be temporarily closed while it investigated.
Back in August, a Victoria tattoo artist was charged with five counts of sexual assault which are alleged to have taken place at a local tattoo parlour.
All of these allegations also surfaced on the Survivor Stories Project Instagram account.
Real estate heir Robert Durst sentenced to life in prison for murdering best friend – CBC.ca
New York real estate heir Robert Durst was sentenced Thursday to life in prison without chance of parole for the murder of his best friend more than two decades ago.
Durst, 78, was convicted in Los Angeles Superior Court last month of first-degree murder for shooting Susan Berman point-blank in the back of the head at her home in December 2000.
Durst silenced Berman to prevent her from incriminating him in the reopened investigation into his wife's 1982 disappearance in New York, prosecutors said.
Berman provided a phony alibi for Durst when Kathie Durst vanished, prosecutors said.
Durst testified that he didn't kill either woman, but said on cross-examination that he would lie if he had.
Prosecutors also presented evidence that he intentionally killed a neighbour in Galveston, Texas, in 2001, though he had been acquitted of murder in that case after testifying that he shot the man in self-defence.
Durst is the grandson of Joseph Durst, who founded the Durst Organization, one of Manhattan's largest commercial real estate firms. His father, Seymour, took the reins of the company and later handed control of it to a younger brother, Douglas.
Robert Durst settled his share of the family fortune and was estimated by prosecutors to have $100 million US.
Motion for new trial denied
His lawyer, Dick DeGuerin, said they plan to appeal and refrained from making other remarks during sentencing.
Judge Mark Windham denied a motion for a new trial, rejecting arguments there was insufficient evidence or that he had erred 15 different ways in prior rulings.
"You said the court erred so many times it made me feel self-conscious," Windham joked.
He said prosecutors had overwhelming evidence that proved Durst's guilt beyond a reasonable doubt at least five ways, including a devastating cross-examination of Durst on the witness stand and an admission Durst made in the climax of the six-part documentary, The Jinx: The Life and Crimes of Robert Durst.
The trial came six years after the apparent confession was aired. Durst, who was still wearing a live microphone after an interview, went into a bathroom and said to himself, "What the hell did I do? … Killed them all, of course."
Lead prosecutor John Lewin, who had pursued Durst for years, credited The Jinx filmmakers Andrew Jarecki and Marc Smerling for their revealing interviews, which helped make a case against Durst.
Family of Durst's missing wife denied chance to speak
Durst's trial began in March 2020 and was adjourned for 14 months as the coronavirus pandemic swept the U.S. and courts were closed. It resumed in May with the jury that reached its verdict Sept. 17.
Berman, the daughter of a Las Vegas mobster, was Durst's longtime confidante who was preparing to tell police that she had provided a phony alibi for him after his wife vanished in New York in 1982.
Kathie McCormick Durst has never been found. Robert Durst has never been charged with a crime related to her disappearance.
Her family had hoped to present statements to the court Thursday about their loss, but prosecutors denied the request, according to emails sent to their lawyer.
Attorney Robert Abrams, who showed up at the hearing. said the McCormack family was disappointed, and he was outraged.
"The family is not going to go travel 3,000 miles to be a prop in some Hollywood production and sit there and not be able to make their victim impact statements," Abrams said. "This is not some movie where it's gross spectacle. This is their lives, and they've suffered for 40 years."
Deputy District Attorney John Lewin, Kaufman and others pleaded with Durst now that he's unlikely to be freed to tell the McCormack family where she was buried.
"I hope in your final days and hours you will … give the McCormacks what little they are asking for: to find Kathie, to lay her to rest appropriately, finally and at long last," Kaufman said. "This is the most important question that still haunts us."
Fintor Allows You To Purchase Fractional Shares Of Real Estate – Forbes
Real estate investing is generally more risky, capital-intensive, and heavily regulated than other asset classes. Yet, the everyday investor is missing out on a source of returns due to these obstacles. Farshad Yousefi and Masoud Jalali are democratizing the real estate asset class for the everyday investor through Fintor. Fintor is "a platform to buy and sell fractional shares in real estate." The San Francisco-based startup has raised $2.5m from investors.
Frederick Daso: We both know that high real estate prices keep younger generations out of the real estate market. How does the illiquidity of real estate investments and the complex legal process act as barriers for Millennials and Gen-Zs to invest in them?
Farshad Yousefi: The younger generation is used to a dynamic and fast-paced lifestyle. Given how quickly life conditions can change today, the illiquidity of real estate makes the younger generation hesitant to invest. They don't want their investments to be locked up for a long period.
Buying an investment property is daunting. You deal with many stakeholders (agents, attorneys, inspectors, title checks, escrow, lenders, etc.), and it's a very complex legal process. Our target users feel that they can't easily move forward with any real estate investment without extensive research about their decision. And rightfully so. It's a large sum of money.
The same process needs to happen when they sell a property too. In many cases, the barrier to adoption is mental and emotional obstacles. We have to shift the mindset. Real estate investing needs to be straightforward and transparent to all parties. We created Fintor so users can buy fractional shares of real estate properties with a few taps in a mobile app for as little as $5. We give them all the relevant information needed to make an investment decision and evaluate properties against one another.
Daso: What has driven your choice to target your initial beachhead market covering the top cities throughout the United States?
Yousefi: My cofounder and I both have encountered the problem with investing in real estate. We're both Iranian-American immigrants and have seen how much this country offers in benefits in all sorts of categories. Unfortunately, access to real estate has been something that has traditionally not been available to everyone. We understand the pain point given that we are in the age group of our beachhead market.
Through extensive market research, we also noticed that Millennials and Gen Zers are frustrated with not accessing the largest asset class. Like how they can invest in stocks and crypto in their early 20s, they want to do the same with real estate. Our mission is to democratize real estate investing for all. We want the next generation to access real estate investing without all sorts of barriers to entry.
We decided to provide access to invest in up-and-coming cities in the United States and top neighborhoods with strong investment performance. Most of our users have limited options to invest in real estate in their own regions, and they do not have any practical way to find, invest, and manage properties in high-growth neighborhoods.
Think about it. You might live in San Francisco or New York but be unable to afford anything nearby. We are automating this whole process for our target audience to invest in real estate across the most attractive cities.
Daso: How is a fractional share of real estate defined for investment investors?
Yousefi: When we purchase a house, we divide it into 10,000-20,000 shares, and we let our potential users invest as few as one share. This enables users to not have to be locked into investing in one home, but they could diversify their capital across multiple properties without risking large upfront capital. Traditionally, real estate investors needed hundreds of thousands of dollars to get started, which automatically closes the door for 95% of Americans who don't have that capital. We believe real estate investors should have the option to start investing with low capital requirements and no lock-up periods.
Think of how the stock market works. Companies have outstanding shares that they let users buy. We are creating a similar process so that our users can start investing in this new category that was traditionally not available to them. If you have $50 today, you have no access to real estate. With Fintor, you could own and hold shares in a half dozen properties with that same amount of money.
Daso: How are conflicts resolved between fractional shareowners on Fintor?
Yousefi: On Fintor, our users are shareholders of the property they invest in. We take the responsibility of managing and deciding an exit strategy for the homes. Typically we want to keep the properties for about five years or a clear exit opportunity. Our users do not get in conflict with each other, given that they are shareholders of the properties and not tenants or owners, even though they do get all the benefits of being an owner.
Daso: What steps have you taken to make this new financial instrument available to retail investors in an easy, accessible manner?
Yousefi: We created tradable securities for real estate properties, making the process faster and easier for everyone involved. We had to build extensive legal and technological infrastructure to make this new category of investment vehicles for retail investors. Our partner is an SEC-approved broker-dealer, which enables us to issue and offer securities. We are building the technology needed to meet strict compliance standards while providing a great experience to users who can learn about the properties and invest in those that meet their criteria.
Daso: How will you recognize when it's time to shift from prioritizing building trust with users and perfecting the product to growing revenues?
Yousefi: Our mission is to democratize access to real estate investing for all. That means the focus is on gaining the trust of our users. At an early-stage startup, there is never a time where you can shift your focus from product to user. We always have to consider both – in other words; we only build products that help our users get closer to their goals. We are proud to have many revenue opportunities that do not detract from the user experience. As a company, we vow to improve our product daily to get closer to what users are asking for.
Daso: What is the greatest strength between you and your cofounder Masoud?
Yousefi: As founders, you need to have a close bond, or else the relationship will end in a disaster. You are pretty much married to your cofounder, and you both have to be comfortable pushing each other every single day. Masoud and I have a lot of trust in one another. If I had to pick one strength, it's that we are both relentless. Both of us are immigrants. We've worked hard for everything we have in our lives. We understand that nothing is handed to you.
When we started to work together, we told each other that we would make a big impact. Yes, we argue and disagree, but it's healthy. It's always focused on being productive. We promise each other to be relentless in everything that we do. We understand that as founders, we have no career plan; we're doing this to make an impact. This is something bigger than us. It's really to turn Fintor into a generational company that will positively change the financial lives of the next generation.
Local Moose Jaw real estate agents join forces – moosejawtoday.com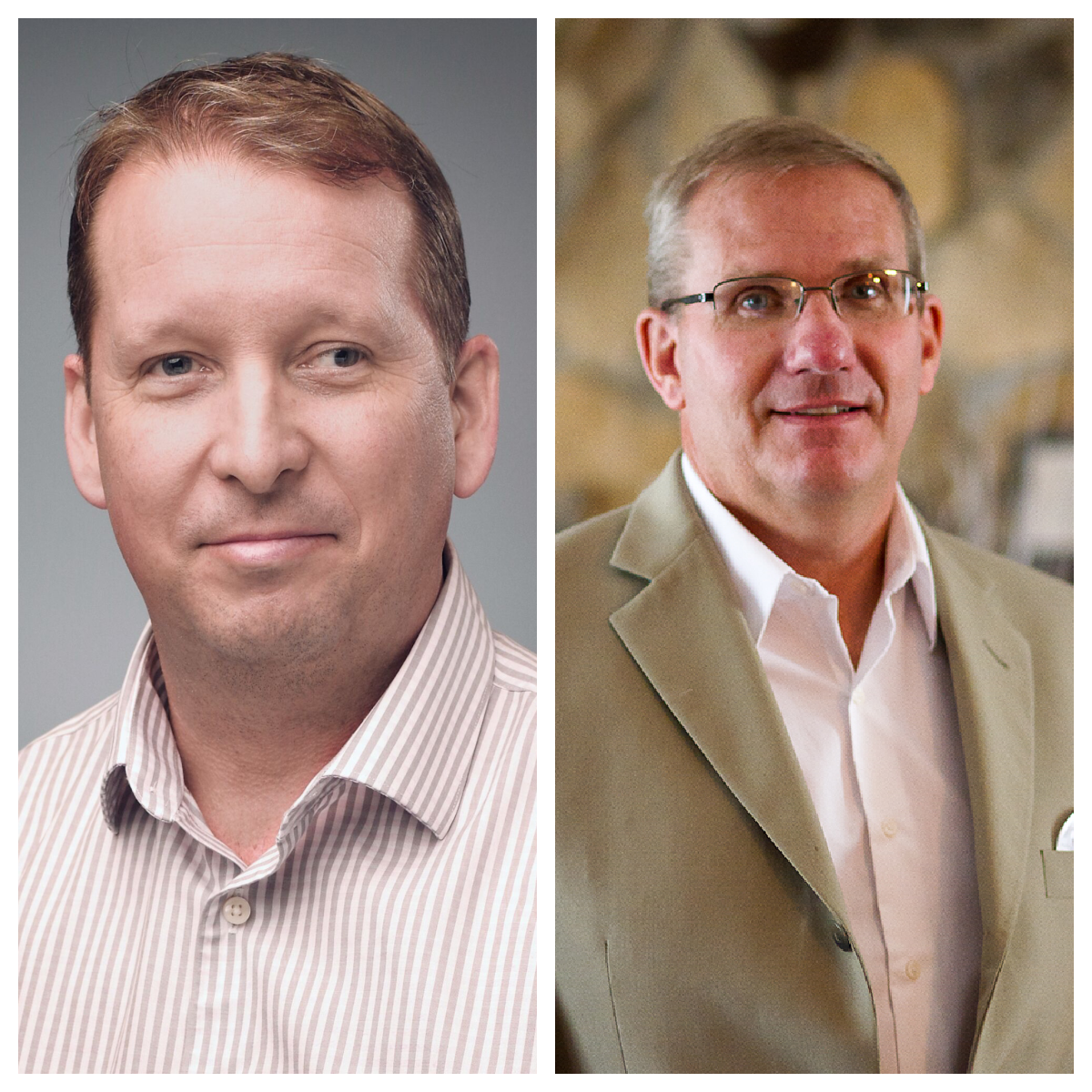 Gayland Panko and Trevor McPherson have known each other for about four years, and knew each other first as competitors.
After careful consideration and some initially cautious collaboration, they realized business would be better for both themselves and their customers if they joined forces to create the real estate team of Panko & Associates.
Gayland was born and raised in Moose Jaw. After a successful career as a cattle rancher, he retired and began investing in real estate throughout Canada and the US.
"(Being a real estate agent) was initially supposed to be a hobby," he says.
He has been a licensed realtor for two years now. It "just made sense" to him to start helping his many contacts with buying and selling commercial, farm, and ranch properties because, as an investor who believes in thorough research, there were properties and leases which might make sense for someone else even if they did not make sense for him.
Trevor is from Regina, lived in Saskatoon for eight years, and has lived in Moose Jaw since 2009.
"I'm here in Moose Jaw now," he states firmly, "I'm not moving around anymore."
A well-known professional golfer who has been a full-time real estate agent since 2015, Trevor focuses his real estate interests in residential and commercial properties. He also obtained his broker's license in April 2021, contributing another level of real estate expertise to what he and Gayland are able to leverage. The partners are happy with how their corresponding strengths and interests add up.
"In real estate," Gayland says, "customers benefit from agents being in contact with each other."
This enables each respective buyer or seller to find the property that is most suited to them.
"Our goal is to create an atmosphere in our office with a collaborative, solution-based approach. Trevor and I work as a team, meeting and working together to find space for our clients and matching buyers with sellers."
McPherson and Panko both immediately ran into puzzlement regarding their affiliation with Royal LePage Regina Realty.
Gayland says, "I keep encountering confusion about that, just potential customers noticing the name and assuming we're based in Regina." Trevor agrees wryly, stating that, "With real estate regulations, you have to be registered and affiliated with a brokerage to practice real estate."
As Trevor has his broker's license, they could have started their own brokerage, but as he says, "The economics… didn't make sense." He explains that with today's cloud-based real estate market, they could have worked under the auspices of virtually any brokerage in the province, and chose Royal LePage Regina after "a lot of due diligence."
They both want to assure potential clients that they are local Moose Jaw agents. "We work and live here," they agree, "we're a Moose Jaw firm."
When asked if they have any advice for those needing a real estate agent, they are unambiguous. "You should be interviewing agents, shopping around." Trevor affirms, "Our advice is free, and we're happy to just chat, so call us up."
Gayland expresses that, "You should pick your agent based on who you get along with, and who you trust, maybe you have a history with them or maybe it's someone you know."
Trevor chimes back, "I've said to people, 'maybe a different agent would be better able to help you?' but for both of us, the goal is to assist our clients in obtaining their goals."