UM Today the Magazine | Outsmarting a Brain Tumour – UM Today
The little girl with the pink glasses and blue sweatshirt smiles back from a photo on the wall. It's hung in Tamra Werbowetski-Ogilvie's sixth-floor office, overlooking the treetops of the neighbourhood surrounding UM's Bannatyne campus.
Alongside the framed photo are images of her own two children, including her daughter. She's around the same age as this tween who was undergoing cancer treatment and who was connected to a foundation that funded Werbowetski-Ogilvie's work in pediatric brain tumours—the deadliest of childhood cancers.
The Rady Faculty of Health Sciences researcher recalls chatting with the inquisitive girl on a Zoom call a year ago.
"Those are emotional meetings, you know? And I can't get through them without crying. She was so thankful when I met her and just so happy that people were doing work," says Werbowetski-Ogilvie. "It hits you. See? Already, I'm getting emotional."
That's why she opted for life as a stem cell biologist instead of a physician. Pediatric brain cancer became an obvious choice; it's a discipline starving for discovery. This cancer is surprisingly rare in kids; it's only been in the last decade that research in this specialized field has gained momentum, with advances in gene sequencing technology. But still, children's cancers in general are "ridiculously underfunded," Werbowetski-Ogilvie is quick to point out. "In the States, they account for less than four per cent of all funded research in cancer. And it's the same everywhere."
Roughly 1,000 kids are diagnosed with cancer in Canada every year, including about 50 in Manitoba. Around 10 of these children will learn they have a malignant tumour in their still-developing brain. A few of them will be diagnosed with a medulloblastoma tumour—the type Werbowetski-Ogilvie investigates.
"Parents don't care how rare it is. They want to look for better treatments."
She's saying this just weeks before the prestigious journal Nature publishes what is possibly her team's biggest findings to date. With collaborators in Toronto, Seattle and Tokyo, they pinpointed how and where aggressive types of medulloblastoma first appear—in pre-malignant form—during a child's brain development, while still in the womb. Kids aren't usually diagnosed with this type of tumour, known as group 4, until age seven, which suggests there's a window of several years to prevent the cancer from ever happening.
Until now, group 4 tumours were the least understood, yet they require some of the most intense treatment. Up to 40 per cent of kids don't survive.

Parents don't care how rare it is. They want to look for better treatments.


With new clarity of which genes go awry and grow into tumours, clinicians could potentially detect these problematic cells before they turn into cancer—it's the first time scientists have suggested medulloblastoma is preventable. They can also now develop better human cell models to test potential drugs to slow or stop its spread.
"With better models, we'll actually be able to make some headway," says Werbowetski-Ogilvie.
Brain cancer, she reiterates, doesn't always get its moment in the spotlight. Greater attention tends to go toward unravelling the mysteries of leukemia, which affects the blood and is the most common cancer among children.
"In the leukemias it seems that there's been better strides made in terms of survival rates. Whereas with brain tumours—especially for these really, really bad cases—current therapies are really not extending life beyond an extra couple of months and are so toxic," she says. "We need to do better for brain tumours. And I think we are definitely moving in that direction."
The search for new treatments finds fuel in cancer stem cell biology, where scientists identify a tumour's "cellular fingerprint."
"We're looking for the proteins on the surface of a cell as well as inside the cell that make those tumours unique," says Werbowetski-Ogilvie. "And then we look for drugs that will target that unique signature." That way oncologists can go after diseased cells while leaving surrounding healthy cells intact.
This shift in approach will redefine the future of cancer care by offering alternatives to radiation and chemotherapy, which simply goes after all dividing cells, healthy or not, she explains. A more tailored approach is especially overdue for kids since they suffer worse long-term side effects from conventional options.
"Trials and drugs for children cannot be lumped into what is given to adults. They're not the same. Everything we know about childhood cancer is different: the mutations, the drugs they'll respond to, how they will respond. We're dealing with developing bodies, right? And so we have to think about how we treat these diseases in very different ways."
She and her mostly female team—many of whom are mothers of young children—have spent years investigating another type of medulloblastoma—the sonic hedgehog brain tumour—which originates in the cerebellum. It was a postdoctoral fellow at Harvard Medical School, Robert Riddle, who first identified the protein behind the tumour's growth. The protein belongs to the hedgehog genes. (Riddle raised eyebrows when he named it "sonic hedgehog" after the 1990s Sega videogame character.)
Werbowetski-Ogilvie set out to uncover a drug that would target this cancer and, in 2018, found that selumetinib slowed the tumour's growth, as their hypothesis had hoped. But stopping the study there, Werbowetski-Ogilvie notes, would have been like plucking a dandelion from the surface rather than removing its root. So they pursued the possibility of a second drug—and serendipity stepped in.
Had COVID-19 closures in 2020 not shut down her lab, these experiments wouldn't have been cut short, and her team wouldn't have gathered data at the precise point that alerted them to just how fast not one, but a combination of drugs—selumetinib, along with pacritinib—was shrinking these tumours. "One model showed an almost 90 per cent reduction in the tumour's growth. Over time, this translated to a greater than 40 per cent increase in survival," she says. "You can just feel the excitement in the lab when a story is coming together and it's all sort of clicking."
Postdoctoral student Jamie Zagozewski [BSc(Hons)/09, MSc/12] remembers that moment well. "We were just blown away when we saw how much we could shrink the overall size of these tumours," says Zagozewski, 37. "These parents are going through what I imagine is the worst thing in their entire life, and if I can have something to do with helping to ease that, that's just incredible."
Up until then, neither of these drugs had been tried on medulloblastoma—but since they have been used on other childhood cancers, approvals can come quicker, says Werbowetski-Ogilvie.
"I don't like hearing the term, 'It's good enough,'" she says. "You have to stick with it and you have to keep putting in effort. Maximum effort."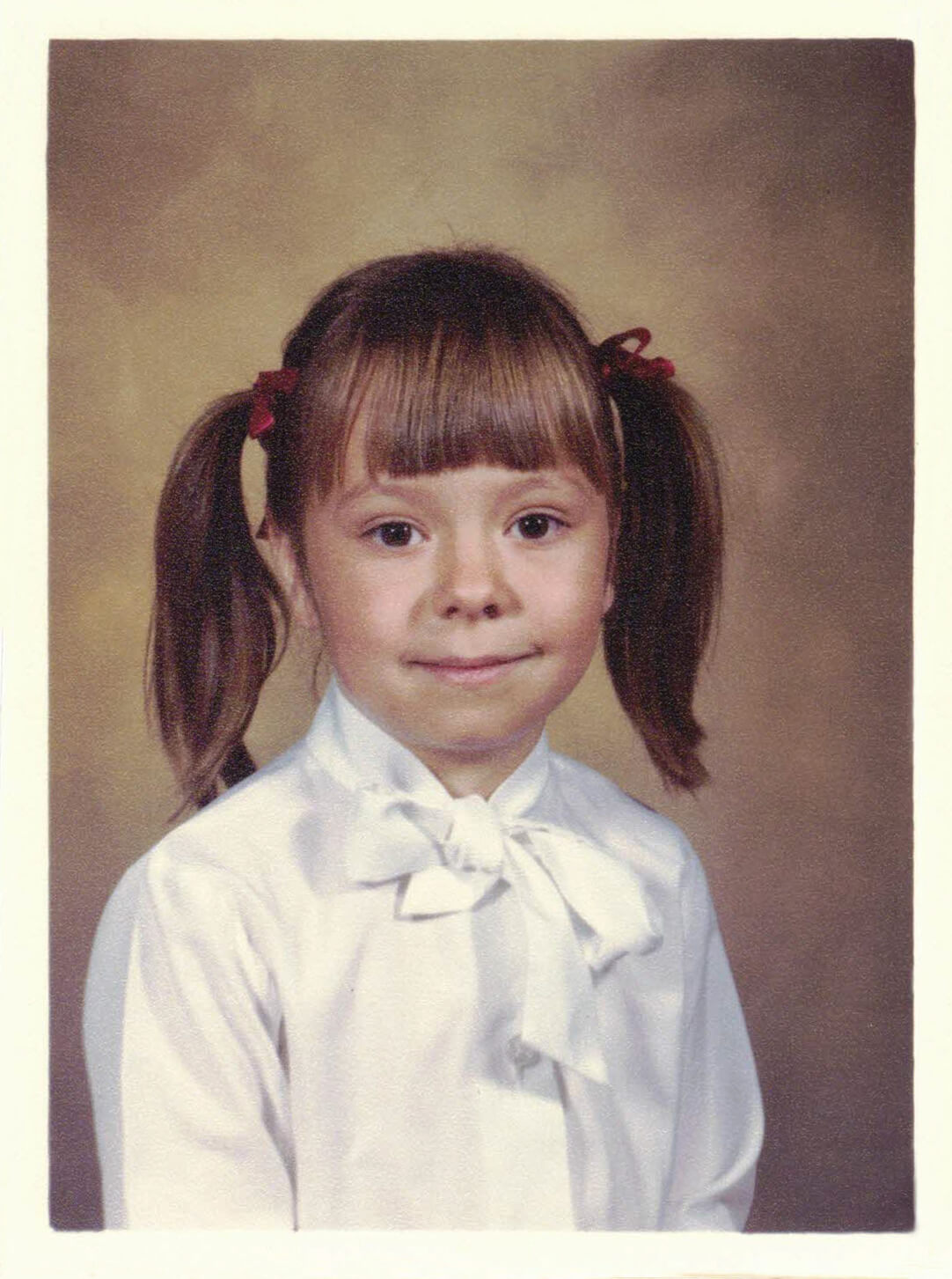 Finding new ways to treat brain cancer is especially complex since drug candidates must effectively reach tumours in this delicate organ. Many drugs are designed to not affect the brain, to not cross our blood-brain barrier, which protects toxins from getting in. Finding new, tailored treatments is made even more complicated since there are so many different types of tumours: 120 to be exact, according to the Brain Tumour Foundation of Canada.
Thankfully, in recent years, more affordable sequencing technology and an effort by the international research community to catalogue genetic differences among these tumours means scientists have a breakdown of genes involved in all forms of medulloblastoma. While this is extremely helpful, the data doesn't speak to the behaviour of those genes and how they affect individual cells. It can be overwhelming to try to figure out which to narrow in on, admits Werbowetski-Ogilvie.
"When we get these large data sets, it's our job to figure out which of these genes or proteins end up being functionally relevant. Not everything is," she says. "It takes years to prioritize what to work on and figure out what our genes of interest actually do."
In Werbowetski-Ogilvie's office, on her whiteboard, are old doodles by her son that have been there so long they won't erase. On her shelf is an anatomical model of a brain, and a 'science lab' her daughter made out of a milk cartoon, along with a drawing she did depicting Mom as Wonder Woman—something her team placed prominently during a surprise makeover of the space.
"What I teach in my lab, and what I teach my kids, is perseverance," she says. "With science, sometimes experiments don't work, but you have to stick with it."
That's not lost on Zagozewski, who says it's no small thing to be part of a predominantly female team in a STEM field, led by a researcher who's both tenacious and nurturing. "Not only are we scientists but we're friends and mothers, all supporting each other," she says. "It's not just a job—it's more than that."
DID YOU KNOW? Pediatric oncologist Dr. Norma Ramsay [MD/68], a 2021 recipient of a UM Distinguished Alumni Award and mentor to dozens of female researchers, also found her calling in the emotionally charged field of childhood cancer. A leader in stem cell biology, she headed the acclaimed Pediatric and Blood Marrow Transplant Program at the University of Minnesota, improving mortality rates. And if treatments failed, she'd often drive to hospitals, no matter the time of day, to be with children in their last moments.
B.C. to start public push to get more kids vaccinated against flu as cases climb – Energeticcity.ca
Want more stories like this? By becoming a Supporter, you help make that possible!
VANCOUVER — British Columbia health officials are urging parents to get their young children vaccinated against influenza ahead of the holiday season as the province deals with crowded emergency rooms.
Provincial health officer Dr. Bonnie Henry said after two years of low rates of flu, mostly due to travel restrictions, the province is seeing a "dramatic increase" in illness and it arrived sooner than normal.
"We know, much more than COVID, influenza can cause more severe illness in children, especially young children, and it can lead to secondary bacterial infections with things like streptococcus and pneumococcus that can cause very severe pneumonia," she said Monday.
"And so that's the concern that we have now."
Henry said there is still time for people to get a flu vaccine to protect themselves and their children, especially as the holiday season approaches.
"We're starting to see the impact of a large number of children who haven't been exposed to influenza for a few years and a small proportion of them are getting severely ill," she said.
"So now's the time to really make a difference and get that vaccine now."
According to the most recent numbers from the B.C. Centre for Disease Control, for the week of Nov. 20, 169 patients were in BC Children's Hospital with some form of a respiratory virus. Of those, 71 had influenza.
Henry said the province started seeing influenza numbers climb about two weeks ago and that the flu season typically lasts about two months.
While the province is on track for a record number of people getting their flu shot this year, Dr. Penny Ballem, with BC Vaccine Operations, said Monday that only 20 per cent of children under five have been vaccinated.
The government will be using its provincial health registry to contact parents in an attempt to increase that number.
Ballem said they'll be sending texts and emails to the families of about 150,000 children under five who are not part of the province's vaccine booking system and inviting them to make appointments.
She said there's also a significant social media campaign from the government and health authorities encouraging people to get vaccinated.
Health Minister Adrian Dix said visits to provincial emergency rooms had been averaging 6,700 per day, but that is now peaking up to 6,900 patients daily, with extra pressure on BC Children's and Fraser Health hospitals.
B.C. Children's briefly called a code orange on Saturday, a step sometimes used in mass casualty events. It was lifted 28 minutes later.
Dix said it was determined the code did not need to be enacted in order to make the mandatory overtime call-out, which was required at the time.
This report by The Canadian Press was first published Dec. 5, 2022.
The Canadian Press
Thanks for reading!
Our goal is to cover all the local news and events happening in Northeast B.C. If you believe in this coverage, becoming a Supporter is a great way to help!
As a Supporter, you also get our investigative stories early and a FREE mug!
More stories you might like
B.C. ramps up appeal to vaccinate as influenza surges in children – Times Colonist
The province is ramping up its flu-shot campaign, especially for young children, as hospital emergency departments deal with a flu-driven spike in visits.
Provincial health officer Dr. Bonnie Henry said the province is seeing a "dramatic increase" in cases of Influenza A, particularly H3N2, which can cause severe illness, especially in children.
The surge began about two weeks ago and while it's leveling off in older teens, it continues to spike in younger children who — along with seniors — are most susceptible to serious illness and complications.
Henry, speaking at a news conference in Vancouver Monday with Health Minister Adrian Dix, said it's not too late for vaccination to make a difference. "We can blunt that and we can prevent that ongoing transmission to older adults as we come together over the holiday season, which is often when we see our influenza peaking."
Prior to the COVID-19 pandemic, the flu season usually lasted six weeks to two months, peaking after the winter holidays when people gather indoors. Typically in Canada every year, 15,000 to 20,000 people would be hospitalized with the flu and 2,500 to 3,000 would die.
Now, however, it's surging earlier and the number of cases of Influenza A is way up, said Henry.
Children's hospitals across the country have seen a surge in patients, including those affected by COVID-19, flu and respiratory syncytial virus, or RSV, for which there is no vaccine.
On Monday, children's critical care beds in the province were at 63 per cent capacity, with high acuity/pediatric ICU beds at 85 per cent. (On the Island, the numbers were slightly lower: Children's critical care bed capacity at Nanaimo Regional General Hospital was at 44 per cent capacity and Victoria General Hospital was at 50 per cent. High acuity/pediatric ICU beds at Victoria General Hospital were at 60 per cent capacity.)
At B.C. Children's Hospital, where ER wait times were reported as 10 hours on Friday and nine on Saturday, a "code orange" that's generally used for disasters and mass-casualty incidents was called at 6:35 a.m. Saturday and cancelled 28 minutes later.
Dix said the alert was based on information "available at the time" and promptly cancelled with new information.
Henry said while other respiratory viruses, including RSV, are levelling off in B.C., pediatricians and children's hospitals are reporting more severe influenza and in some cases complications from influenza. Many children haven't been exposed to the flu virus during the restrictions of the pandemic and thus haven't built immunity.
Prime Minster Justin Trudeau said Monday he is "extremely worried" about a rise in respiratory illnesses among children as hospitals across the country report they are struggling to keep up with high volumes of patients.
Trudeau said it's everyone's responsibility to get vaccinated against both COVID-19 and influenza. He said health officials will consider measures such as mandatory masks.
Influenza A H3N2, which causes more severe illness, particularly in children age five and younger, is the main strain in circulation. Influenza is more concerning in young children than COVID because it can lead to secondary bacterial infections such as streptococcus or pneumococcus that can cause serious bacterial pneumonia, said Henry.
The vaccine offered this year includes H1N1 and H3N2 and two B strains, and appears to be a "very good" match to the virus circulating, offering 50 to 70 per cent protection against infection and illness, said Henry.
In B.C., influenza vaccine is free to anyone six months and older through health clinics, doctors' offices, and pharmacies — with enhanced vaccines for seniors and FluMist for children who can't tolerate needles.
So far, about 1.5 million British Columbians — including more than 50 per cent of those age 65 and older — have been vaccinated, using about 70 per cent of the current vaccine stock, with more expected.
However, only 20 per cent of children ages six months to 11 are vaccinated against the flu, and just 15 per cent of those age 12 to 17, said Dix, who urged parents to vaccinate their children. "What we're seeing amongst children is a more significant influenza season by a very significant margin than last year and that reflects on the presentation at emergency departments."
Emergency room visits in September and October of about 6,700 have increased to 6,800 to 6,900, he said.
Dr. Penny Ballem, executive lead of Immunized B.C. vaccine operations, said the province will host a vaccination blitz Dec. 9, 10, and 11 to get more people vaccinated through pharmacists, family doctors or health authority clinics designed for children, with thousands of appointments available on the GetVaccinated system.
The province will also send out emails and texts to the families of about 150,000 children age 5 and younger inviting them to make appointments.
B.C. Green Leader Sonia Furstenau, MLA for Cowichan Valley, called on the province to take steps beyond vaccination, including focusing on ventilation, masks and physical distancing.
A high number of children and teachers are missing school because they are sick, children's wards and ERs are overwhelmed, and operations for children and infants are being cancelled, said Furstenau at a news conference Monday at the Pan Pacific Hotel in Vancouver. "I am deeply concerned for children and families in this province right now," she said.
Dr. Sanjiv Gandhi, a pediatric cardiovascular and thoracic surgeon at B.C. Children's Hospital who joined Furstenau at the news conference, said mandating masks is a reasonable and effective tool that should be used in addition to vaccination.
As a heart surgeon, Gandhi said, he's seeing kids with viral infections who are sicker than he's seen in decades. "We have all the tools to change the trajectory of this horrible situation — and it's horrible. The only missing ingredient is courage, the courage for our leaders to be transparent to the public about what's happening in our hospitals."
Henry said masking in schools now is "very unlikely" to have any effect on the trajectory of the several viruses that are circulating.
Masks continue to be required in health-care settings, she said, but a general mask mandate is a "heavy handed" measure used as a "last resort when it's something that is absolutely needed, everywhere, all the time."
ceharnett@timescolonist.com
>>> To comment on this article, write a letter to the editor: letters@timescolonist.com
Most B.C. residents under 60 have been infected with COVID-19 or vaccinated: study – Prince Rupert Northern View – The Northern View
A large study that chronicles the trajectory of COVID-19 over the first 2-1/2 years of the pandemic suggests most British Columbia children and adults younger than age 60 developed antibodies to slash their risk of severe illness — either through vaccination, infection or both.
Lead author Dr. Danuta Skowronski, an epidemiologist at the BC Centre for Disease Control, said the findings can be generalized to the rest of Canada due in part to a push to deliver first doses of vaccine and the "beast" of Omicron, which drove wave after wave of infections.
Antibodies to SARS-CoV-2, the virus that causes COVID-19, can be detected in the blood of people who have recovered from the disease and among those who have been vaccinated.
Researchers looked for antibodies in the leftover blood of a total of 14,000 people who had lab tests in British Columbia between March 2020, before the World Health Organization declared a pandemic, and August 2022, as the fast-spreading Omicron variant was evading vaccine protection.
They did eight analyses, amounting to snapshots of the virus's presence in the population over the research period.
The study, published Monday in the Canadian Medical Association Journal, found that by January 2021, less than five per cent of people had been exposed to the virus.
But the proportion of those with COVID-19 antibodies rose to 56 per cent in June 2021 as vaccines were rolled out. It shot to 95 per cent in August of this year through a combination of vaccination and infection as Omicron became the dominant variant.
"The highest infection rates were in children and in parental-age adults. That likely reflects their greater interconnectedness, socially," Skowronski said, adding that while data from other provinces is limited, similar findings have been reported in the United States.
The lowest infection rates were in the very old, as seen elsewhere in the world. She said that was possibly due to social isolation, and a high rate of vaccination and boosters among this age group, which is also at greatest risk of severe illness.
That points to the need for older adults to be prioritized for vaccination, Skowronski said.
The BC Centre for Disease Control launched similar seroprevalence surveys, which measure the attack rates of a particular illness in a population over time, during the 2009 swine flu pandemic caused by the H1N1 influenza virus.
It has completed several surveys during the COVID-19 pandemic, including one published in September that suggested at least 70 to 80 per cent of children and youth in Greater Vancouver and the Fraser Valley of B.C. had been infected. Another seroprevalence study is set to begin later this month to continue monitoring the virus's tracks, Skowronski said.
The data can inform real-time policy decisions because without antibodies, a vast proportion of the population is susceptible to infection in a pandemic and that would crush the capacity of the health-care system, she said.
"As (the research) was unfolding, there were several points that I thought were really quite remarkable and in some ways a testament to the decisions that had been made in B.C., but not only in B.C., in Canada, because I think our findings are generalizable to other areas."
Quick vaccine rollouts helped prevent further spread, she said.
"Canada went from being in a precarious position in January of 2021 in terms of vaccine supply to by June of 2021 being the world leader in vaccine coverage — outstripping the United Kingdom, even Israel, in terms of the proportion that had been vaccinated. And we show that in our seroprevalence survey, that swift uptake in vaccine coverage."
Caroline Quach-Thanh, a professor in microbiology, infectious diseases and pediatrics at the University of Montreal, will co-lead a study surveying antibodies in children up to age 17 to detect the presence of past COVID-19 infection and/or vaccination.
The research team wants to obtain 36,000 samples of leftover blood from emergency departments in 14 children's hospitals over five testing periods starting in January 2023.
The yearlong study will involve all provinces except Manitoba. New Brunswick and Newfoundland and Labrador will be excluded because they do not have children's hospitals.
The hope is to gain more data on how COVID-19 has impacted youth across various provinces, and to be on the front lines of whatever the pandemic may bring next, Quach-Thanh said.
"The question is: Are we able to pick up something new that might be coming?"
—Camille Bains, The Canadian Press