Unemployment Improves In Canada's Largest Real Estate Markets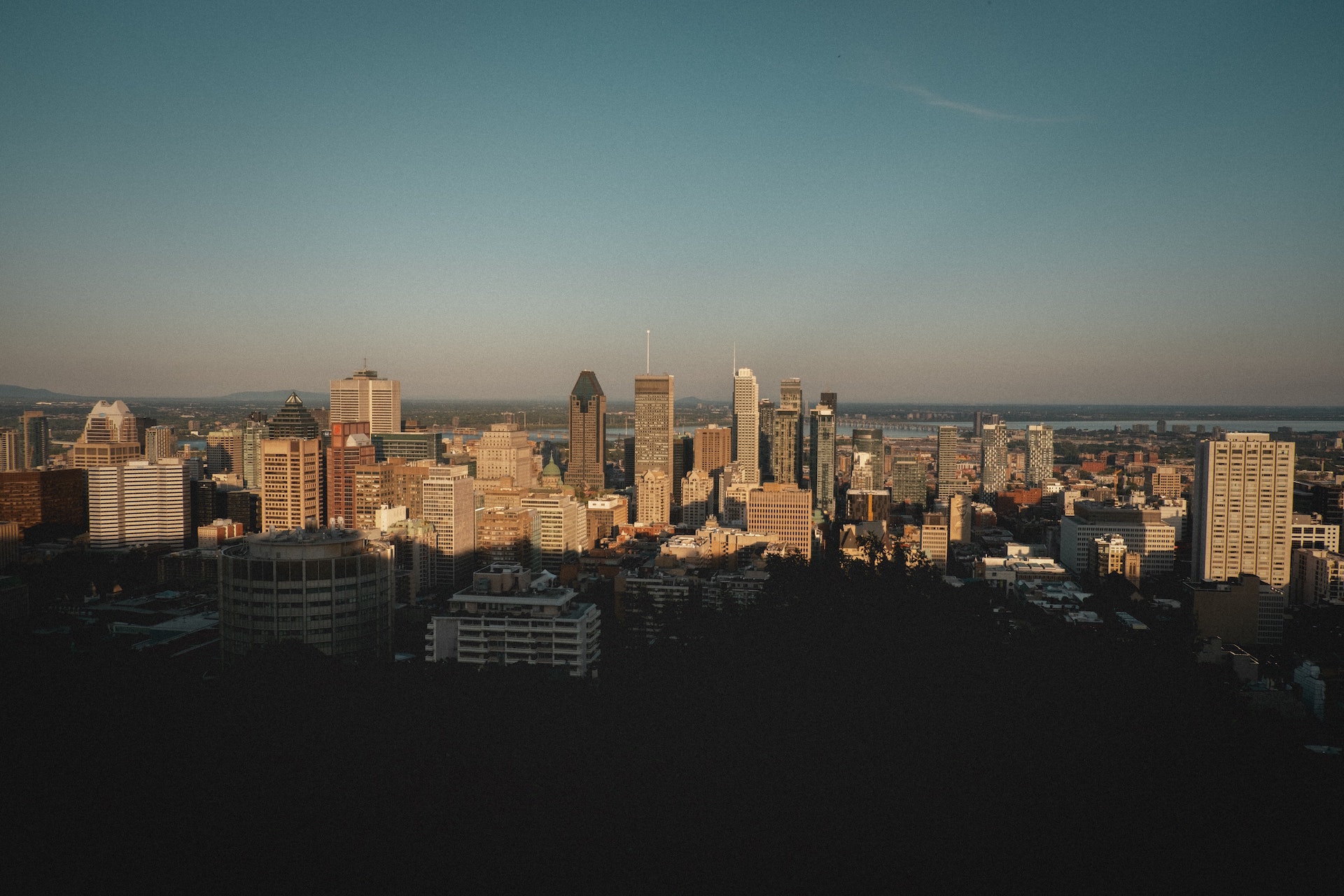 Canada's largest real estate markets are seeing unemployment fall from peak. Statistics Canada (Stat Can) data shows October saw the rate drop in Toronto, Vancouver, and Montreal. These markets all saw improvements, but they're still far from pre-pandemic levels.
Toronto Has One of The Highest Unemployment Rates In Canada
Toronto has one of the highest unemployment rates of any city in Canada, but things are getting better. The seasonally adjusted rate of unemployment fell to 11.5% in October, down 1.3 points from the month before. Compared to the same month last year, the rate is still 5.8 points higher. Things are getting better, but the region is still in a very deep recession.
Canadian Unemployment Rates
The monthly rate of unemployment in Canada's most important real estate markets, with the national rate to contrast.
Source: Stat Can, Better Dwelling.
To contrast, Toronto is doing much worse than the rest of Ontario. The province had an unemployment rate of 9.9% in October, down 0.6 points from the month before. Compared to last year, the rate is still 4.5 points higher. This indicates Toronto was hit harder than the province in general, but is recovering faster.
Vancouver Unemployment No Longer Double Digits
Vancouver's unemployment is back into single digit territory. The rate of unemployment fell to 9.7% in October, down 1.4 points from the month before. Compared to last year, this is still 4.7 points higher. The market was less impacted than places like Toronto, and is recovering faster.
To contrast, the province of BC is generally seeing less unemployment, but is recovering slower. The rate fell to 9% in October, down 1 point from the month before. Compared to last year, this represents a decline of 4.1 points. Recovering slower, but fewer points to get back to last year's levels.
Montreal's Unemployment Rate Drops To 9.6%
Montreal is also out of the double digit range for unemployment. The unemployment rate fell to 9.6% in October, down 1.1 points from the month before. Compared to last year, this rate is still up 4.1 points from last year. The market appears to have seen a similar impact to Vancouver, and is not nearly as bad as Toronto.
To contrast, the province of Quebec is doing much better. The rate of unemployment fell to 7.9% in October, down 0.6 points from the month before. Compared to the same month last year, this is up 3 points. Overall, Montreal was more impacted than the general province. However, it's also seeing faster improvements.
Canada's largest real estate markets are seeing the worst of unemployment pass. However, this is still a deeply recessionary environment, much worse than last year. Experts don't expect a full recovery until at least 2022. Most also don't see a straight line for recovery, so these rates may climb at some point, before falling lower.
Source: – Better Dwelling
Real Estate Tech Company Localize Raises $25M To Improve House Hunting – NoCamels – Israeli Innovation News
Israeli-founded real estate tech company Localize raised a $25 million Series C financing round led by Pitango Growth, with additional participation from Mizrahi-Tefahot and existing investors, the firm announced on Wednesday. The investment brings Localize's total funding to date to $70 million.
Founded in 2012, Localize built a real estate market platform for buyers and agents powered by an AI-based insight engine that analyzes billions of data points on properties and neighborhoods. This creates "hundreds of selectable attributes, including proximity to popular stores – for example, Trader Joe's, future construction, high ceilings, building violations, complaints and pests, and a proprietary natural light insight," the company explains.
Homebuyers can easily tailor their searches with these attributes through a homebuying advisor called Hunter, the company's hybrid human-AI concierge service. The company's main mission is to make homebuying easier, more tailored, and more effective. It currently operates solely across New York, where the company has been based since 2018.
"The homebuying process is complex and the real estate industry as a whole has been slow to embrace technological change to address these issues. Most of the data available in the market today is too fragmented for buyers to effectively use," said Omer Granot, President and COO of Localize, in a company statement. "We have developed products that are shifting the paradigm to empower prospective buyers and brokers to really fill in those information gaps and receive the assistance they need throughout the entire process, making us a partner from their initial search to receiving keys in hand for their new home."
Localize is led by founder and CEO Asaf Rubin, previously with Taboola, Granot, who previously served as New York general manager and global VP of Growth for the Israeli-founded ride-sharing giant Via, and Ilan Fraiman who serves as CTO.
The company said in a statement that the newly raised funds will be directed toward further development of Localize's existing services, R&D, sales and marketing operations, and the creation of complementary services to support the Localize ecosystem.
As part of the agreement, Chemi Peres, managing partner and co-founder of Pitango, will join Localize's board of directors.
"Buying a home is one of the most important financial and life decisions many people make," said Peres. "Localize enables people to find and buy the house of their dreams in a short time, using the advanced AI tools it developed. The ability to use tools that automate and digitalize this process, combined with insights that are produced using algorithms which run on massive amounts of data, makes the results quick, accurate, and fully fitted to the client's needs."
Real estate agents can learn benefits of living shorelines | Coastal Review – Coastal Review Online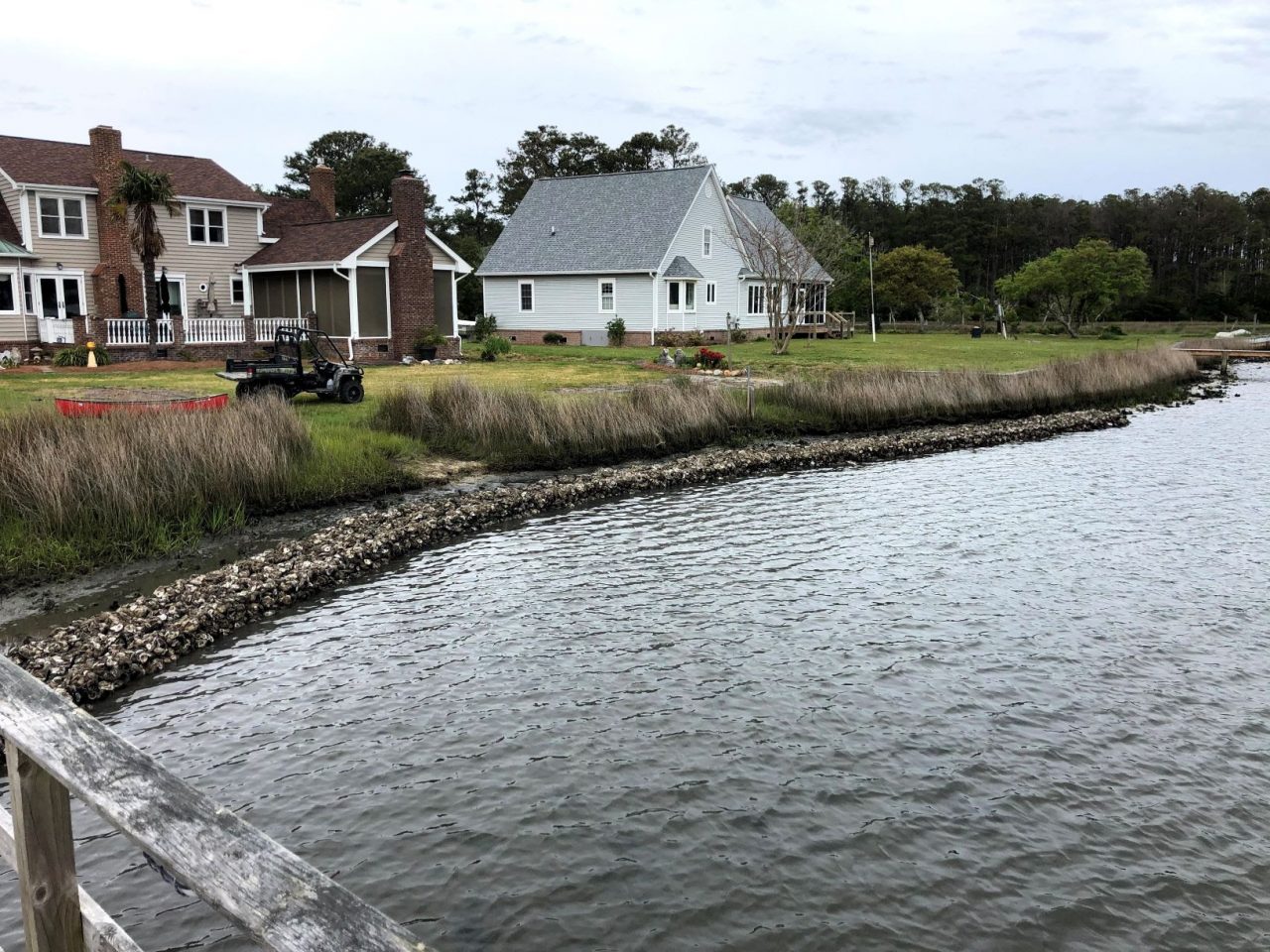 Real estate professionals are encouraged to join next month a workshop on the benefits of living shorelines for waterfront properties.
The free, online workshop is from 9 a.m. to 1 p.m. Sept. 2 via Webex. Organizers ask attendees join 15 minutes early to confirm their real estate license number. Registration before the event is required. The agenda is online.
Organizers plan to share the benefits and limitations of using living shorelines for erosion control, different shoreline stabilization techniques, including living shorelines, living shoreline permitting process; using marsh plants and oyster shell to prevent erosion; and living shoreline projects in North Carolina.
Real estate professionals will receive four elective continuing education credits from the North Carolina Real Estate Commission.
Prior to the workshop, organizers ask attendees review the Virtual Workshop Best Practices.
The workshop is being presented by the state Department of Environmental Quality, North Carolina Coastal Federation and North Carolina Sea grant.
Tight real estate inventory and lower sales in the capital region in July – Times Colonist
A shrinking number of properties for sale in Greater Victoria is translating into fewer sales, despite strong demand.
"The real estate story right now continues to be inventory," David Langlois, president of the Victoria Real Estate Board, said Tuesday as July sales statistics were released.
At the end of July, there were just 1,270 listings — down by 52.1 per cent from the 2,653 properties on the market at the same time a year ago.
Inventory dropped by 7.6 per cent, or 1,375 listings, last month from the previous month.
"The market is driven by inventory and fewer home listings lead to fewer home sales," Langlois said. "In that context, these numbers do not reflect a downturn in our market but reveal sales falling due to this continued trend of low inventory."
A total of 835 properties sold last month, down by 14.7 per cent from the 979 sales in July 2020, the board's report said.
Elton Ash, regional executive vice-president for RE/MAX western Canada, said the real estate market is returning to normal patterns, as sale are typically lower in July and August after a stronger spring.
He predicts inventories will rise in the capital region because that's what happening in major markets across the country. "We are seeing inventory levels starting to increase. I'm confident we will see it higher in Victoria as well."
Prices in the capital region have remained strong so far this year.
The benchmark price for a single-family home in the core was $1.082 million in July, up by 1.7 per cent from June.
A year ago, that benchmark was at $909,900.
Benchmark refers to the value of a home in a particular area over time, a method the real estate industry says more accurately reflects the market than average prices.
In May, the benchmark price for a single-family house in the core topped $1 million for the first time, although the average price had surpassed $1 million previously. The core consists of Victoria, Esquimalt, Oak Bay, Saanich and View Royal.
For many people, a single-family house in the core area is financially out of reach, a factor driving condominium construction and sales. Condos are typically less costly than a single-family house.
The benchmark value for a condominium in the core in July was $535,100, an 8.1 per cent increase from $494,900 in July 2020, the board said.
Langlois said it's important for the long-term health of the housing market that the region maintains a "strong focus" on developing new homes to meet growing demand.
For the Vancouver Island Real Estate Board, north of the Malahat, where inventory is also tight, 450 single-family homes were sold, down 15 per cent from 531 in June. In the condo apartment category, sales dropped by seven per cent from June. However, row/townhouse sales rose by 29 per cent from the previous month.
cjwilson@timescolonist.com