Using commercial real estate for the social good – The Globe and Mail
Late in September, tech entrepreneur Minna Van was at her co-working office space in downtown Vancouver when a convoy of more than 100 logging trucks began a slow journey past her windows, horns blaring continuously.
"I was really irritated, and then I thought, 'What is this about?' So, I looked them up," says Ms. Van, who is also co-founder of the Network Hub, one of the oldest co-working-office-space businesses in Canada. The Hub is an independent business that launched its first location in 2006 at 422 Richards St., in downtown Vancouver. It has since expanded across the country.
Ms. Van discovered that the truckers were protesting the loss of jobs, making their outrage known to the elected officials who had gathered for an annual convention. She saw an opportunity to help.
Commercial space is what grounds community, it's what grounds culture and the arts – it's where creativity and innovation happens. Where else would people convene?

— Minna Van, co-founder of The Network Hub
"I thought about my dad when he came here from Vietnam when he was in his 40s, and I remember what it was like for him to find another job. It's very challenging, especially in an industry that is forever shifting – and not in a good way."
With other Network Hub colleagues, she developed a virtual class to help people obtain employment. They reached out to former mill workers in remote locations such as Williams Lake, B.C., so that they could pick up a new tech-focused skillset.
It is one of several tech, arts and culture programs that she has helped develop as a non-profit arm of the business, West Coast Technology Innovation Foundation. The classes are free, and it is part of a business model that doesn't just offer shared office space, but also an incubator for development, networking for entrepreneurs and a place for people to gather, whether it be for a crafts fair or a chef's long table.
Building a business and a community
Ms. Van has a unique perspective on scaling her business because she sees commercial real estate as playing a key role within any community. It's not just about renting space.
"Commercial space is what grounds community," she says, seated inside her second Vancouver co-worker space, Chinatown House. "It's what grounds culture and the arts – it's where creativity and innovation happens. Where else would people convene?"
Their corporate culture is decidedly anti-corporate. There is no organizational chart. There is no C-Suite. One time, a person called and asked to speak to the chief executive and she responded: "No such person exists."
The co-working spaces have an earthy vibe, with bikes in a corner, or a guitar on display. The system means lower rents for the workers, who can either rent long-term offices or temporary desk space. And businesses are vetted to ensure that they are a good fit with the culture.
First foray into business was intimidating, but attracted big names
Ms. Van says she developed the strong survivalist work ethic early on. She started her first tech business in high school. The co-working business was serendipitous: When she left university, she needed an office for her tech company.
She and her partners leased the 3,500-square-foot unfinished space and decided to rent the rest of the floor out to other businesses. The Network Hub was born. Capital costs were intimidating for the young owners. They poured $25,000 into new flooring alone.
And although the economic downturn of 2008 put many of their members out of business, the Network Hub survived because the owners had their tech jobs to carry them through. They also survived the arrival of major co-working companies such as Regus and WeWork, which swallowed up a lot of the smaller co-working spaces, she says.
"Everyone was scared. How could they not be? But it was a good thing they did come, because people who really know their market are the ones left standing," Ms. Van says.
The beauty of the Network Hub is that it brings skilled people together, she says. They do not have to work in silos – although they can, if they want to. But if a worker were to walk by a class as another member is teaching it, they may just decide to sit in, even if it's not their interest.
Ms. Van has seen individuals at the Hub start businesses. She's seen others meet their spouses.
Some of the household names that have used the Hub include Google and Facebook. She believes that "digital fluency" is an empowering skill and is hoping that the Network Hub entrepreneurs will hire the students who graduate from the virtual programs, which take up most of her time these days.
Providing options is the ultimate goal
Ms. Van has no desire to teach, but she does a lot of the programming.
"We want to provide options for people," Ms. Van says. Chinatown House is reflective of her mission as an entrepreneur: to create space in a holistic way, connecting small business, arts, education and non-profit opportunities.
At Chinatown House, the spaces are rented to non-profit groups with a focus on addressing the challenges of Chinatown residents, whose lives are increasingly being encroached upon by gentrification.
Scaling a community-based business is not easy, but Ms. Van says it is a necessary model for commercial real estate. The Network Hub has moved into other markets in the province, including Nanaimo, New Westminster and Whistler, as well as Calgary and Toronto.
Spaces must be a minimum of 2,500 square feet. She says that instead of merely "plunking down" and marketing the office spaces, they usually respond to invitations from developers, business people or elected officials who see a need in the neighbourhood. New Westminster, for example, was lacking co-working spaces.
"The community has to be there for me. That's where I feel the confidence," she says. "Now I feel that I want to give back. And I have some time to do it."
The Self-Made Million Dollar Real Estate Entrepreneur: Steven Parks – Net Newsledger
Steven Parks always knew he was an entrepreneur at heart. Even at the young age of 14–he knew he would make it. After working on a farm in a small town in California, he chose to go big.
Steven Parks is a real estate entrepreneur. He's purchased over 40 properties and typically flips them for a profit. He also rents them out–turning them into Airbnb's or long-term rentals. Aside from that, he is the founder and CEO of Cash Offers LLC which is precisely what it sounds like. He makes cash offers to those looking to sell their properties. It's easy for the seller and profitable for him. Needless to say, Steven Parks has the acumen needed for a successful entrepreneur.
His success comes from his deep dedication to himself and what he envisioned for himself. When he was young and working on a farm, he realized the blue-collar lifestyle wasn't for him. He ventured into the auto industry where he began flipping cars. Steven was naturally interested in the successful people around him. This curiosity led him to introduce himself to the company that financed a lot of his customer's transactions at the car dealership–and this was the moment that shifted his career trajectory.
"If you don't ask, you don't receive." Steven said. Steven Parks was able to finance his first real estate deal with this company, and as people say, the rest is history. He now owns over 40 properties. Steven eventually wants to own "100 doors" which is real estate lingo for units. It's all about the rental income in real estate–it creates wealth and the ability to procure more properties. It hasn't been just about the money for Steven Parks, though.
For Steven, he wanted to do something big. When asked how he got into real estate he said, "I wanted to create my own story." He had a rough start in life. His upbringing was tumultuous–having lost both parents, he was raised by his grandmother. His experience motivated him to act, so he put a focus on himself and those around him. He was interested in what other people had to offer and he always put himself out there. Even when things got bad in his career, Steven persevered. For example, in 2008 he lost his Dodge franchise due to the recession, but he didn't allow it to stop him.
He kept going. Steven Parks is an entrepreneur: he's an open-minded, curious, spirited, and hard-working individual. He plans to own more properties and become the 100 million dollar company he dreams of being and there's no doubt that he will get there. Steven will continue to move and adapt through his career–writing his own story with every move.
This is Where Canadians Are Buying Out-of-Country Real Estate – Storeys
Written By
Erin Nicole Davis
In a newfound world that embraces the remote work revolution, Canadians are increasingly directing their real estate dollars outside of Canada and into second homes in dreamy — and often much warmer — spots.
This comes at a time when the cost of recreational properties in provinces like the already notoriously pricey British Columbia and Ontario soared to sky-high levels not long after the onset of the pandemic.
One scroll of social media last winter would reveal that a good handful of Instagram "friends" relocated — at least temporarily so — to warmer pastures in places like Nosara, Costa Rica and Miami. Many relied on sublet accommodations, but some actually bit the bullet and purchased second homes.
To discover this year's preferences in out-of-country home-buying, Point2 analysts examined the search volumes for more than 2,000 real estate-related keywords in islands, countries, and cities outside Canada to find the 30 most popular locations for second homes in the Americas in 2022.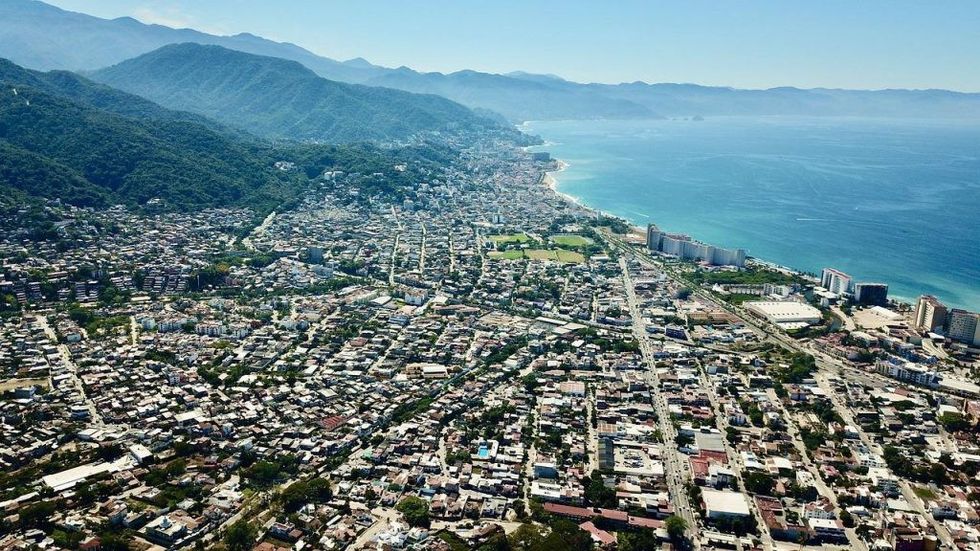 Mexico maintained its #1 position as the most popular home buying location, recording a 28% increase in searches, with dreamy locations like Puerto Vallarta, Tulum, and Playa del Carmen being the most searched destinations.
South of the border, the United States retained its #2 position on the podium, with Maui, New York, and Miami in the top preferences for Canadian homebuyers.
Costa Rica takes the #3 spot for the fourth year, with a 23% increase in monthly searches, of which Tamarindo, Jaco, and Nosara took the largest share.
Meanwhile, Canadians' interest grew the most over the previous 12 months in El Salvador and Grenada, with real estate-related searches for these locations increasing by 87% and 66%, respectively. With a 34% jump, the Dominican Republic saw the most significant increase in the number of monthly searches of all of the countries in the top 10 most desirable home-buying locations.
"We have experienced exponential growth, and this is due to several factors. First of all, it's worth highlighting the knowledge of more than 14 years in the real estate area that added to the tools we use and the incorporation of more than 16 agents nationwide, along with all the advertising established in the different social networks," says Felix Del Valle, of Bienes Raices Dominicana Real Estate.
"This added to the issue that we all know about the pandemic and the desire of people to go out and invest in other destinations. At that point we understood that the attraction to our country is due to the excellent investment climate offered by the economic stability and great opening offered by the central government, the Dominican Republic being one of the first countries in the region to open its doors to tourism and foreign investment for economic reactivation. All these factors have generated this real estate movement in our country," he continues.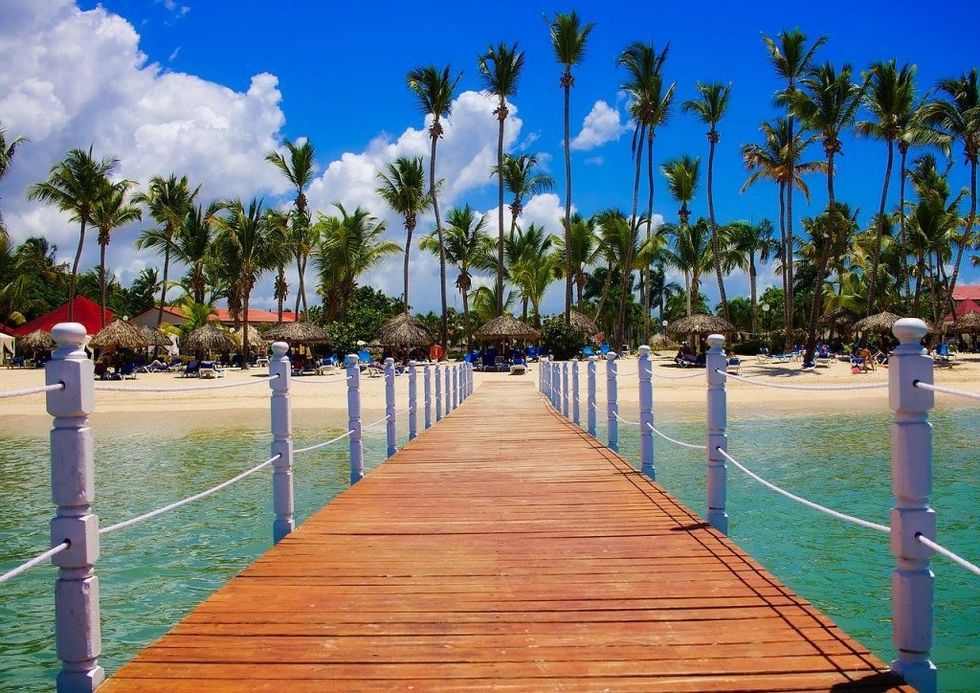 It should be noted that the two countries that saw the most significant increases in interest and the number of monthly searches didn't make the top 30: Real estate-related searches in Guyana and Dominica went up 254% and 112%, respectively, but that wasn't enough to earn the two locations spots on the list.
In the last year, searches increased for 17 countries on this list and fell for the other 13 (although they still made the list due to their significant search volumes). Notably, the largest drop in the number of real estate-related keywords was for the US Virgin Islands (-30%), followed by Turks and Caicos Islands (-29%) and Ecuador (-29%).
Not surprisingly, the common denominators are that most of the top spots are in a warm climate (and — judging from last year's brutal winter — why the heck not?) and feature relatively affordable real estate compared to parts of Canada.
Written By
Erin Nicole Davis
Erin Nicole Davis is a born and raised Toronto writer with a passion for the city and its urban affairs and culture.
GTA real estate prices could continue to fall amid large housing correction, RBC says – CP24
A housing correction which has already led to four consecutive months of price declines in the previously overheated Greater Toronto Area market could end up becoming "one of the deepest of the past half a century," a new report from RBC warns.
New data released by the Toronto Regional Real Estate Board (TRREB) last week revealed that the average benchmark price for a home in the GTA fell six per cent month-over-month in July to $1,074,754.
Sales were also down a staggering 47 per cent from July, 2021.
In a report published on Aug. 4, RBC Senior Economist Robert Hogue said recent data from real estate boards underlines that higher interest rates are beginning to take a "huge toll" on the market.
Hogue said that with further hikes to come, prices will likely continue to slide in the coming months.
That prediction, it should be noted, goes against a report from Royal LePage last month which painted a rosier forecast for sellers in which values would more or less holding for the rest of the year following some declines in the second quarter.
"Our expectations for further hikes by the Bank of Canada—another 75 basis points to go in the overnight rate by the fall— will keep chilling the market in the months ahead," Hogue said. "We expect the downturn to intensify and spread further as buyers take a wait-and-see approach while ascertaining the impact of higher lending rates. Canada's least affordable markets Vancouver and Toronto, and their surrounding regions, are most at risk in light of their excessively stretched affordability and outsized price gains during the pandemic."
The Bank of Canada has hiked the overnight lending rate by 225 basis points since March and has warned that further hikes will be necessary given that inflation remains at a near 40-year high.
In his report, Hogue pointed out that the housing correction "now runs far and wide across Canada" but he said that it is particularly pronounced in the costlier markets of Toronto and Vancouver.
In fact, Hogue said that housing resale activity in Toronto is at its slowest pace in 13 years, outside of the early days of the COVID-19 pandemic.
The stockpile of available homes is also up 58 per cent from a year ago, he noted.
"With more options to choose from and higher interest rates shrinking their purchasing budgets, buyers are able to extract meaningful price concessions from sellers," he said, pointing out that the average price of a home in the GTA is down 13 per cent from March. "We expect buyers to remain on the defensive in the months ahead as they deal with rising interest rates and poor affordability."
While Hogue did say that condos in the City of Toronto are likely to remain "relatively more resilient" he said that prices elsewhere will continue to fall for the time being, especially in the 905 belt "where property values soared during the pandemic."
The July data from TRREB suggested that the average price of a home in the GTA was still up one per cent from July, 2021.