Vancouver real estate: Low supply behind price increases for detached homes – Vancouver Sun
Article content continued
Between 2005 to 2019, the total yearly inventory average was 70, 082. So in 2015, the inventory number was 18 per cent lower than the 15-year average, but in 2020, it was 28 per cent lower.
It means the increase in home values in 2020 was less about sales and demand — and even interest rates, which were also low in 2015 — and more about a scarcity of inventory, said Eitel.
The difference could be important if home prices edge back up to 2016 levels even though "the economy is not recovering nearly as fast as the housing market would indicate."
The COVID-19 vaccine might ease health concerns for sellers who are currently happy to hold their detached homes. They might be motivated to list their homes and take the gains if prices continue to rise spurred on by low inventory that is so historically low, it will take some time to ease, said Eitel.
The seller of one of a Surrey home recently sold by Arora, for example, is moving to Vernon, where he can permanently work from home. "He's cashing out."
Vancouver real estate agent Les Twarog said there are "hot" micro markets for detached homes, such as one for homes under $1.5 million in East Vancouver and another for homes under $2.5 million on the west side, where there are some multiple offers and over ask sales.
But it's certainly not the boom of 2016, 2017 and 2018 when "you might get $300,000 or $400,000 over ask on a $2 million listing," he said.
Quebec's Caisse posts 7.7 per cent return in 2020 as real estate underperforms – constructconnect.com – Daily Commercial News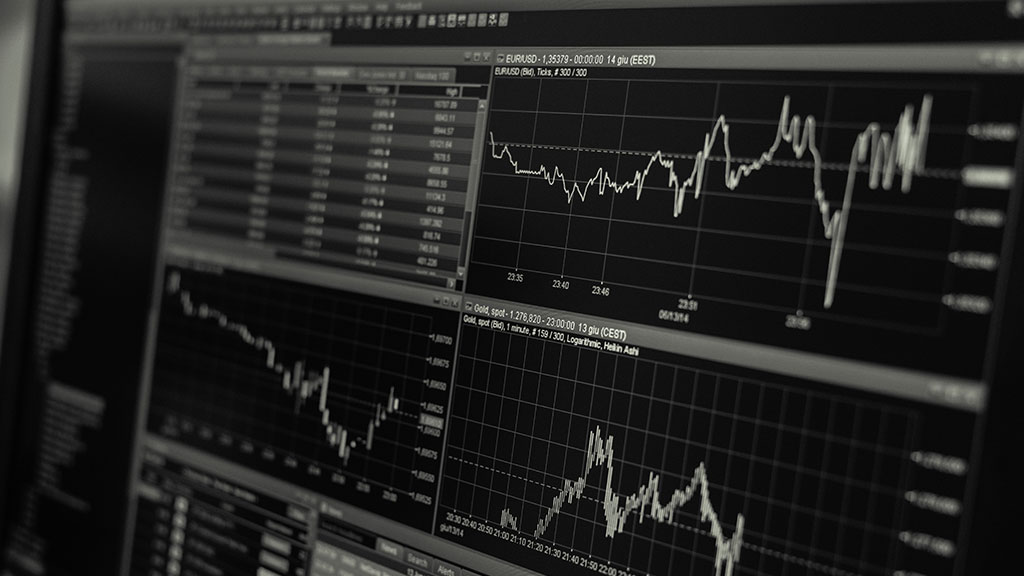 MONTREAL — The Caisse de depot et placement du Quebec posted a return of 7.7 per cent in 2020, missing its benchmark index of 9.2 per cent.
The investment fund's performance was dragged down by real estate investments, which suffered during the pandemic, the Caisse says.
The Caisse's real estate portfolio, which includes shopping centres and office buildings, declined 15.6 per cent in 2020, the Caisse says.
Caisse president and chief executive officer Charles Emond says the return meets the needs of its depositors, which require around a six per cent average return over the long term.
The annualized return over five and 10 years was 7.8 per cent and 8.6 per cent, respectively, the Caisse says.
As of Dec. 31, the Caisse's net assets stood at $365 billion, it says.
© 2021 The Canadian Press
Neutral walls can help seal a real estate deal – Calgary Herald
Postmedia may earn an affiliate commission from purchases made through our links on this page.
Article content
Before listing your home, bear in mind that neutral wall colours will help it sell faster.
It doesn't matter if you only have one crimson red accent wall or only one bedroom painted an icy blue. Your personal decorating choices can colour the way buyers experience your home.
"Buyers often can't see past paint," says Francesca Serafini of Real Estate Professionals Inc. in Calgary.
"Colour is psychological and can affect people differently. If they've had a negative experience with a purple or a red (colours that you might have sparingly in the home) they're not going to like the whole house."
Even if changing the paint colour is an easy, inexpensive fix, a buyer's first thought automatically turns to the work they must do to get rid of the colour they find so abhorrent.
"People don't have time. When they have to go to the paint store, buy a paint brush and a can of paint then wonder what colour to pick, it can be a job in itself. And not everyone has that eye," she says.
When a buyer walks into a home that's completely neutral, it's easier for them to visual their own space with their own possessions. It's a blank canvas that looks cleaner, brighter and larger.
A turn-key home might also fetch a higher dollar.
If a home has brightly painted walls but is in original or vintage condition, where nothing or very little has been done to update it, don't bother painting, says Serafini, a realtor for 23 years.
"More than likely someone will do a renovation anyway, or perhaps an investor. If nothing has been touched, it's not worth it."
B.C. real estate industry braces for postpandemic immigration boom – The Globe and Mail
Metro Vancouver housing builders and the real estate industry are bracing for a big surge of immigrants to wash into the region once travel is allowed again, with some possible extra pushes coming from Hong Kong, India, the Philippines and even Indonesia.
That new wave is likely to include a significant proportion of relatively well-off, middle-class people with assets to bring to Canada that will give them home-buying power when they get here.
"A lot of would-be immigrants are preplanning," said Vishey Singh, a realtor with Team 3000 who sells primarily in the southern suburbs of Surrey, Delta and Langley, where house prices have been shooting up in recent months.
"The Indian investors and immigrants are following the exact same path as the Chinese 10 years ago," said Mr. Singh, whose most recent trip to India before the pandemic was to speak to 150 interested investors and immigrants in New Delhi. "And the Filipino and Indonesian ones, they are not far behind."
He and many others say the increasing numbers of those new, middle-class immigrants, combined with pent-up demand from those prevented from moving to a new country because of pandemic restrictions along with Canada's aggressive new federal targets for immigration, will produce even more pressure on local housing.
"They don't like to rent for very long. They'll pool resources to buy," said Michael Ferreira, whose Vancouver-based company Urban Analytics tracks new building and forecasts real estate trends.
Mr. Ferreira said that, while builders are starting to roll out new projects this spring for what they expect to be increased demand over the next couple of years, it's unclear whether city governments are equally prepared.
"Is anybody telling the municipal planning departments what's happening?" he wondered. "Because their projections can't be based on historic growth rates."
The federal government has increased its immigration targets for the next three years, upping them from the previous goal of slightly more than one million for 2020-2022 to 1.233-million for 2021-2023.
Although Canada admitted only 185,000 immigrants last year during the pandemic slowdown, compared with 340,000 in 2019, the Immigration Minister has recently said it is on target to admit 400,000 in 2021.
In the past three years, B.C. typically saw 60,000 new immigrants a year arrive in the province. While the top country of origin was China 10 years ago, that's been replaced by India.
The Lower Mainland, which receives the bulk of new arrivals from both inside and outside Canada, is likely to be affected by political or demographic changes in particular countries, such as China, India and the Philippines.
Many are trying to understand how the political turmoil in Hong Kong, where more than 300,000 residents hold Canadian passports, will play out in the immigration picture of the next few years.
The former British colony has been rocked by protests, especially by younger people, over China's increasing control over democratic processes and civil rights, starting with what was called the Umbrella Movement in 2014.
They are wondering how many people there might be like Jenny Liu, who grew up in Vancouver after her parents immigrated in the 1990s, worked in Hong Kong and the U.S. for 20 years and then decided five years ago to come back to Vancouver.
"Politics was the immediate factor to accelerate the move back to Vancouver," said Ms. Liu, who works in human resources. Among her friends, "I know some already moved back [to Canada] because of the Umbrella Movement. Some to Toronto, especially last year, late 2019, because of the protests."
Some real estate experts say they believe the impact of people from Hong Kong moving to the region will be muted, nothing like the Vancouver-altering boom of the 1990s.
"The ones with Canadian passports are wealthy and they already have a beachhead here or in Toronto. The impact is going to be less than in 1997," said Dan Scarrow, the president of Macdonald Realty. Mr. Scarrow and his company have developed expertise in China, and he moved there for several years because of the real estate demand.
"There is still going to be an impact on the market but it will be very subtle."
A University of B.C. professor who has been studying exactly this demographic is also seeing signs that the Hong Kong effect won't be the same as it was in the 1990s.
"This won't be a huge jump. The impact will be two or three years from now," said Miu Chung Yan, a professor of social work who has been interviewing recent Hong Kong returnees.
He is expecting that there will be three types of Hong Kong residents who come to Canada in the next several years.
The first group is the Canadian passport holders, of which about 50,000 will likely slowly shift back to Canada over the next five years. (About 20,000 of those are likely to come to the Vancouver region.) They may buy homes or reoccupy places they have been renting out, which will produce ripple effects.
The second is regular immigrants, likely to be a small group because those people will have multiple choices, including going to Britain, which has offered passports to residents who have pre-1997 roots. The third is those coming on an open work permit, which Prof. Yan also says won't be large.
Those in real estate say that, for the most part, those people aren't buying huge amounts of property yet. But local investors who expect that the new wave of immigrants will be arriving soon are bidding up properties, they say, with the expectation they'll make a profit when those newcomers arrive and buy. The proportion of investors completing sales has risen to 20 per cent instead of the usual 10 per cent, some Surrey realtors say.
"There is the anticipation of the migration from India," said Jag Sidhu, a realtor specializing in Surrey. "People are thinking what happens next year with the vaccines done. You are going to get that mass migration. People are positioning themselves."
We have a weekly Western Canada newsletter written by our B.C. and Alberta bureau chiefs, providing a comprehensive package of the news you need to know about the region and its place in the issues facing Canada. Sign up today.