Victoria Real Estate Came Into Its Own During the Pandemic, Here's Why – Storeys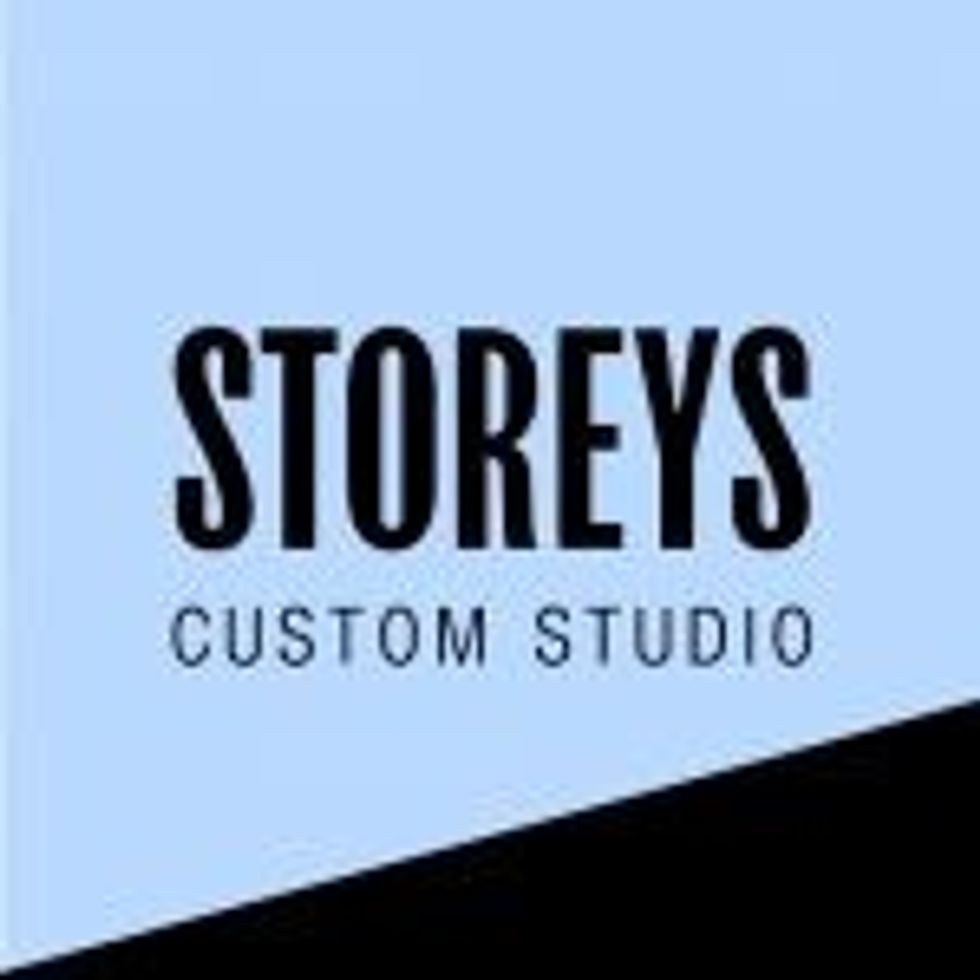 Written By
STOREYS Custom Studio
For many, the pandemic had a profound impact on day-to-day life — from the way people worked, to how they socialized, travelled, and shopped, essentially everything changed.
And as life transformed, so did housing demand around the world.
Real estate markets experienced a suburban shift, as city dwellers flocked to lower-density areas, seeking out extra space in a time when social distancing was highly encouraged (and at times, government mandated).
During this time, Victoria, BC was one of the low-density areas to see unprecedented growth.
READ: This $16M Saanich Estate Offers Unparalleled Ocean Views
In the first half of 2021, sales activity in the area grew 52% compared to the same period in 2019 (pre-pandemic). And by the end of last year, median home prices were up 42% compared to December 2019.
According to Doug McGowan, real estate expert and Managing Broker at Sotheby's International Realty Canada, people from all over the country — and even the world — flocked to Victoria throughout the worst of the pandemic.
"We saw a huge influx from the Lower Mainland, as well as Europe, the U.S., and from all over Canada," shares McGowan.
There are a few reasons why housing demand in Victoria skyrocketed amidst COVID-19. For starters, McGowan explains a major draw was the city's close proximity to "COVID-19 friendly" activities, such as nature trails, beaches, and outdoor adventures.
"You don't have to drive two hours to get out to nature in Victoria," says McGowan. "I can find a hiking trail — and be the only person on that trail — just 15-minutes from my office."
In a time when restaurants and bars were closed, nature became an escape that many people were drawn to. But in addition to its natural wonders, the island also had relatively low numbers of COVID-19 cases, which made Victoria even more appealing.
At its worst, Vancouver was reporting thousands of COVID-19 infections daily, while at the same time, the island was only seeing single-digit cases.
After record highs, Victoria's housing market has seen a slight slow down in the first half of 2022.
And with rising interest rates, record-high inflation, and geopolitical turmoil, there's been some speculation that Victoria's housing market — and the global economy, in general — is headed for a dip.
However, when asked about the future of Victoria's real estate market, McGowan says he's staying optimistic. He believes the city will remain stable moving forward, even as activity begins to cool.
This is because Victoria's housing is particularly attractive to retirees, who come to the city with large sums of savings and purchase modest houses outright with no mortgage.
In McGowan's experience, "only about 22% of homebuyers are buying with financing, which means almost 80% of people are buying with cash in Victoria."
That means interest rate hikes aren't a major deterrent for Victoria's typical client. "Those people aren't subject to interest rates, since they aren't borrowing money to buy a house," explains McGowan.
Another reason Victoria is likely to remain strong is because of its diverse economy. Unlike other cities, Victoria isn't reliant on one single industry; this means when there's turmoil in a particular sector, there hasn't historically been a massive impact on the economy at large.
Indeed, while the unprecedented highs of 2021 are behind us, the allure of Victoria's housing market remains.
And according to McGowan, people will continue flocking to the city for its unparalleled access to nature, laid-back lifestyle, and its intrinsic charm that can't be shaken, even during times of uncertainty.
Cover Image: 2935 Phyllis Street, Victoria, BC (Doug McGowan, Sotheby's International Realty Canada)
---
This article was produced in partnership with STOREYS Custom Studio.
Written By
STOREYS Custom Studio
Content by STOREYS Custom Studio is created in partnership with companies and brands looking to tell their own stor(e)y.
The Commercial Real Estate Market: Crash, Train Wreck, Or Apocalypse? – Forbes
Dire warnings about commercial real estate appear almost daily these days. While office markets are stressed due to increased working from home, some real estate professionals see an increasingly bifurcated market, divided "into haves and have-nots." Investors, renters, and cities—especially those with older, declining buildings— will need to pay close attention in the coming months to see where they fall and how bad things might get.
Dramatic negative evaluations of commercial real estate are easily found. The San Francisco Standard foresees an "epic commercial real estate crash" looming over that city, comparing it to an approaching train with "the city, its budget, and its ability to provide services tied to the tracks." Not to be outdone, Bloomberg tweeted "remote work is killing Manhattan's commercial real estate market" with similar problems extending to other cities.
But even that language pales against what NYU professor Arpit Gupta and his colleagues are saying, predicting an "office real estate apocalypse." Using New York City data, they estimate "a 45% decline in office values in 2020 and 39% in the longer run, the latter representing a $453 billion value deduction," which could plunge the city into a "fiscal doom loop." Similar damage could hit other cities, and by extension the national economy.
How then do we make sense of other bad—but not apocalyptic—data? CommercialEdge's monthly "National Office Report" for September found stagnant average office listing rates, $38.70 per square foot, "down 0.1% year-over-year." Bad, but not apocalyptic. And as I recently noted, some cities, especially in the Sunbelt or those with strong life sciences industries, are seeing strong rental markets.
What do other data tell us? Moody's documented that securities backed by commercial mortgages saw "a huge spike in elevated delinquency rates" in the second quarter of 2020, right when the pandemic hit. But banks, life insurance investors, and others restructured loans and offered forbearance, lessening their delinquency rates. That strategy will be harder to follow if new pressure comes on the office market, especially with the Fed raising interest rates, making borrowing more costly across the board.
So far, at least commercial banks now seem to have their real estate loans under control. Their charge-off and delinquency rates hit 0.07% in the second quarter of 2020, the height of the pandemic. But in the first two quarters of 2022, the Fed reports those rates at zero, not a signal of dramatic falls in loan quality.
And even 2020's bad numbers were nothing like the 2008 financial crisis. Between 2009 and 2010, commercial bank loan delinquencies were over 2% for seven consecutive quarters. Tighter regulation has since helped control loose bank lending, so thankfully we don't have signs that commercial lending failures are pulling down the entire economy.
Going behind the aggregate numbers shows some positive signs in commercial real estate. In the past year, Sunbelt cities like Charlotte and Austin, or cities with concentrations of life sciences like Boston, saw double-digit increases in rents. Google
GOOG
and other tech firms have been leasing large amounts of space in cities like New York and Chicago.
The biggest risk in commercial real estate is older, less desirable office space. The amount of that in any city is central to assessing its overall risk. A magazine roundtable from PERE, which tracks private equity real estate investing, found a "very challenged" but uncertain market, with risks ranging from inflation in construction and financing costs to a looming recession.
PERE's experts see a "bifurcated" market, with more modern buildings (especially those that are ESG compliant) and some cities in good position to weather the crisis. The PERE investors see a "new normal" with less full-time office occupancy, but with offices still facing "unknown" overall demand from clients.
But these the views of real estate investors, who could be (as they say on the Street), "talking their book" and putting a positive spin on the numbers. In contrast, consider the "apocalypse" analysis from NYU and Columbia professors. By combining working from home data with financial information from real estate investment trusts (REITs) other financial information, they predict "long-run office valuations that are 39.18% below pre-pandemic levels" with "lower quality office stock…a more substantially stranded asset."
If they are right, cities—and the economy—are in for a rough ride. Although some older buildings might be converted into housing, that's not an easy or immediate process. Collapsing real estate values could lead to substantial fiscal problems for many cities, resulting in cuts to social services, education, public health, and other essential government functions. We aren't in an apocalypse yet, but we all need to keep one eye on the possibility.
Sale of real estate shares by non-Mexican residents – International Tax Review
According to the Mexican Income Tax Law (MITL), the transfer of shares by foreign residents triggers Mexican source income when more than 50% of their accounting value derives directly or indirectly from immovable property located in Mexico. These types of shares are commonly referred to as 'real estate shares'.
This implies that from a domestic tax perspective, whenever a non-Mexican entity transfers shares issued by another non-Mexican resident which, in turn, holds assets or participation in a Mexican resident company, two concepts have to be taken into account to determine if there is taxation in Mexico: (i) the value of the shares that are being transferred; and (ii) the value of the immovable property located in Mexico.
Although in principle these calculations may seem simple to compute, there have been many doubts from a practical perspective that have led to different interpretations.
As it relates to the accounting value of the shares, neither the MITL nor any other legal provisions provide with a definition of such concept; nevertheless, pursuant to the Mexican Financial Reporting Standards, the accounting value could be interpreted as the value at which a right or obligation is recorded under accounting records (i.e., the 'book value'). Accordingly, the book value of an entity is the stockholders' equity, which is computed by subtracting total liabilities from total assets.
Article 13 of the Model Tax Convention on Income and on Capital of the Organisation for Economic Cooperation and Development (OECD Model Convention) does not make reference to the accounting value of the shares, but only to 'the value' of such goods. The same applies with Mexican double taxation treaties. This may lead to different interpretations regarding the value that should be used (i.e., the accounting value or the market value, both of which may vary considerably from one to another).
Additionally, the fact that the shares being transferred are not issued by a Mexican resident, the accounting principles applicable under the issuer's jurisdiction may differ from the Mexican Financial Reporting Standards.
If the entity that is being transferred holds the Mexican assets directly, no distortion should exist as both the shares' and immovable property's accounting value would be registered under the same accounting principles.
Conversely, if the entity that is being sold holds shares or participation in a Mexican company, distortions may exist as the latter may be registering the immovable property under different accounting principles. The shares' value of the company that is being transferred (as registered by the transferor) may not reflect the value of the immovable property in Mexico consistently.
In addition, if the entity that is being transferred directly or the Mexican entity indirectly has debt, the immovable property value could exceed the accounting value of the shares. To clarify this scenario, commentaries on Article 13 of the OECD Model Convention provide that the computation will be normally done by dividing the immovable property's value (numerator) by the value of all assets owned by the entity (denominator) without taking into account debts or other liabilities.
As it relates to the 'immovable property's value', the Mexican tax laws are silent; however, under the OECD Model Convention and its commentaries it could be interpreted that the 'book value' shall be applicable, as opposed to the fair market value or the actual value of the transaction.
If an entity that is being transferred holds a participation in different entities that are resident in different foreign countries, the determination of the immovable property's value could be even more complex due to differences in domestic provisions (e.g. differences in depreciation rates).
In addition to the doubts that exist about the correct approach to determine these values, categorising an asset as immovable property is also a common issue that many taxpayers face on these types of transactions.
Under the OECD Model Convention, 'immovable property' has the meaning which it has under the law of the contracting state in which the property in question is situated. From a Mexican legal perspective, immovable assets are, among others, land and constructions attached to it; docks and constructions that, even when floating, are intended to remain at a fixed point of a river, lake or coast; as well as everything that is attached to an immovable asset in a way that it cannot be separated without deterioration (i.e., gas pipeline).
In terms of the MITL regulations, examples of assets that are considered to be 'attached' to the land, are houses, buildings, industrial and electrical plants, warehouses, highways, bridges, railways or dams.
In order to avoid some risks of possible conflicts between domestic law and a tax treaty, the OECD Model Convention also clarifies that the term 'immovable property' shall, in any case, include property accessory to immovable property, livestock and equipment used in agriculture and forestry, rights to which the provisions of general law respecting landed property apply and usufruct of immovable property and rights to variable or fixed payments as consideration for the working of, or the right to work, mineral deposits, sources and other natural resources.
At the time of writing, there are no court precedents or guidance from Mexican or international tax authorities to clarify these issues. Thus, when transferring participation in a non-Mexican resident entity that owns directly or indirectly immovable property in Mexico, non-Mexican tax residents have to be careful in their analysis as to whether Mexican source income exists and have evidence on the computations and position taken.
Priced out of Toronto's housing market? Alberta wants you to turn your eyes west – CBC.ca
If you've been priced out of Toronto's real estate market, Alberta hopes its latest ploy will have you looking west to achieve your white-picket-fence dreams.
In a move to lure fed-up prospective home buyers, the province has unveiled the second phase of its campaign dubbed "Alberta is Calling."
"We've got Canada's lowest taxes and the lowest cost of living, plus the highest wages and incomes and lots of big opportunity," Alberta Premier Jason Kenney said in a video on Twitter.
The campaign touts slightly higher weekly earnings in Alberta over those in Ontario, averaging $1,245 to $1,186, respectively.
While the average income is comparable, there's a significant difference when it comes to real estate. According to Kenney, the average cost for a detached home is $490,000 in Edmonton and $700,000 in Calgary — in Toronto it's $1.4 million.
Hey <a href="https://twitter.com/hashtag/YYZ?src=hash&amp;ref_src=twsrc%5Etfw">#YYZ</a> and <a href="https://twitter.com/hashtag/YVR?src=hash&amp;ref_src=twsrc%5Etfw">#YVR</a>…<br><br>Alberta is calling. Will you answer? <a href="https://t.co/DmtogKz7Fh">pic.twitter.com/DmtogKz7Fh</a>

&mdash;@jkenney
Figures like those are what enticed Yash Chauhan to uproot his life in Toronto.
"I moved to Canada three years ago, and given the extremely high rents in Toronto and then how real estate prices moved up during the pandemic — obviously everyone wants to own a house — Calgary seemed like a good idea," he told CBC Toronto.
In February, after pre-purchasing a home in Calgary, Chauhan packed up his Toronto apartment, put all his belongings into his car, and drove west.
"Initially I moved here as an experiment," he said. "It was an impulse move."
But after just a few days, Chauhan said he knew he wanted to stay.
Ontario offers more job variety, experts say
In return for the "many cost-of-living, career and lifestyle advantages of life in Alberta," the province hopes people like Chauhan will fill some of its 100,000 job vacancies — a shortage it says is restricting 78 per cent of Alberta businesses from meeting demand.
Despite that shortage, the province says it has still seen the largest employment growth in the country so far in 2022. Between December 2021 and August 2022, employment in Alberta increased by 61,700 compared with an increase of 28,600 in Ontario, despite it having a larger population.
But some experts say finding work in lesser populated cities like Calgary and Edmonton isn't so simple.
"Some of the other factors that are much bigger than the housing costs are job opportunities," said Rotman School of Management professor emeritus Anil Verma.
Verma argues that Alberta's economy — and therefore job opportunities — is largely restricted to oil, gas and other extractive industries like mining.
"Ontario has much of the same but it's much more broad in scope," she said.
"So for dual career couples or families, there's a greater chance you'd find something in the GTA than in Alberta."
'It's just easier here'
As for Chauhan, his move out west has worked out so far.
"It's just easier here because I'm paying the same amount — my mortgage is basically the same as my rent in Toronto," he said.
"So I'm building equity, I'm not just paying all that money in rent."
Alberta's nature, Chauhan says, is just an added perk.
"When I get out of my home … I can see the mountains in two minutes," he said.
"What I imagined — it turned out to be way more beautiful than that."
He's encouraging others to follow in his footsteps.
"If you want to live a rich life and maybe die poor and if you want to live poor and die rich, you should probably stay in Toronto."