Vladimir Putin visits occupied Ukrainian city of Mariupol, Russian state media reports
Vladimir Putin has visited the occupied Ukrainian city of Mariupol, according to Russian media reports.
The president made what state media described as a "working trip" to the port city, which he annexed in September last year following Russia's invasion of Ukraine.
Mr Putin, who arrived in a helicopter, travelled around several districts of the city, making stops and talking to residents, according to Russia's TASS state-owned news agency, citing the Kremlin.
It is believed to be his first trip to Ukrainian territory occupied by Russia since its invasion last year.
The visit follows the widely-condemned annexation of the regions of Donetsk, Kherson, Luhansk and Zaporizhzhia in September.
The visit also comes as Mr Putin visited Crimea to mark the ninth anniversary of the Black Sea peninsula's annexation from Ukraine in 2014.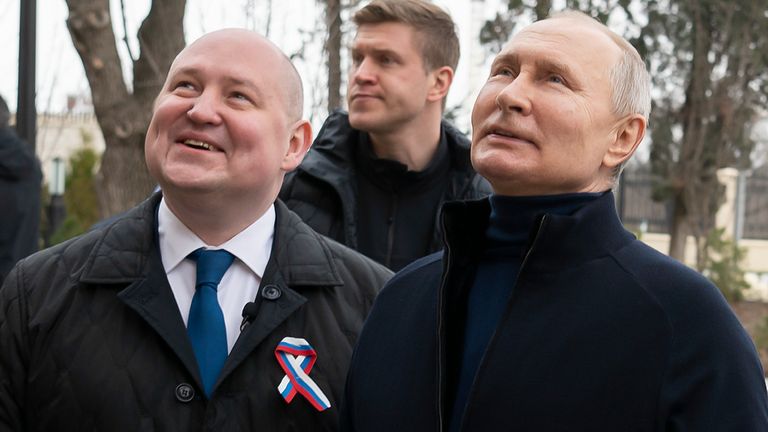 Most of the world considers Russia's annexations to be illegal, while Ukraine has said it will fight to get the regions back.
Mariupol, a strategically important city located in the Donetsk Oblast and beside the Sea of Azov, was the site of some of the fiercest fighting in the early part of the war.
Ukrainian forces holed up in the city's Azovstal steelworks for a last-stand defensive, which ended in surrender in May after a three-month siege of the facility by Russia.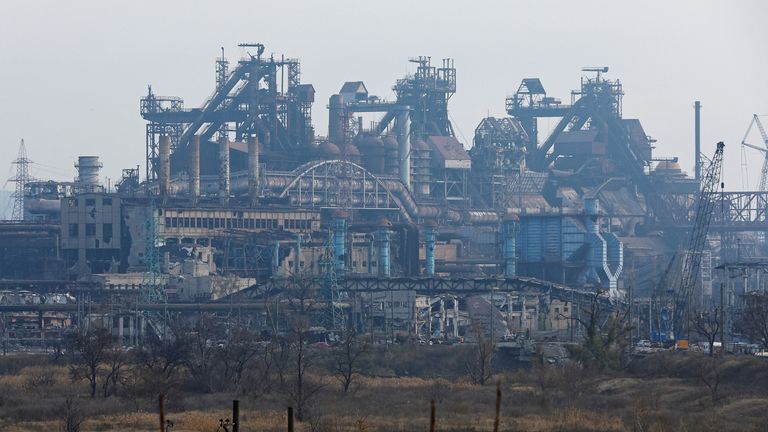 Alongside the visit, Russian media reported that Mr Putin met with the top command of his military operation in Ukraine, including Chief of the General Staff Valery Gerasimov.
The meeting is said to have taken place at the Rostov-on-Don command post, in southern Russia, near to the Ukrainian border, according to TASS.
On Saturday, the Russian president made a 1,132-mile plane journey from Moscow to Sevastopol – Crimea's largest city – a day after the International Criminal Court issued an arrest warrant for him.

The court says he is responsible for the abduction of hundreds of Ukrainian children since Russia's full invasion of the country began in February last year.
In Crimea, he was greeted by Mikhail Razvozhayev – the Russian-installed governor of Sevastopol – before visiting an art school and a children's centre.
Mr Putin's remarks were not broadcast by state media but as recently as Friday, he was talking about the importance of holding on to Crimea.
"Obviously, security issues take top priority for Crimea and Sevastopol now," he said.
"We will do everything needed to fend off any threats."
Mr Putin has not commented publicly on the International Criminal Court's arrest warrant, but his spokesman called it "null and void" on Friday.
Russia does not recognise the jurisdiction of the court, which is based in The Hague.
It also does not extradite its citizens to face the court's justice, meaning Mr Putin is unlikely to ever face trial there.
War Made Easy: Norman Solomon on How Mainstream Media Helped Pave Way for U.S. Invasion of Iraq – Democracy Now!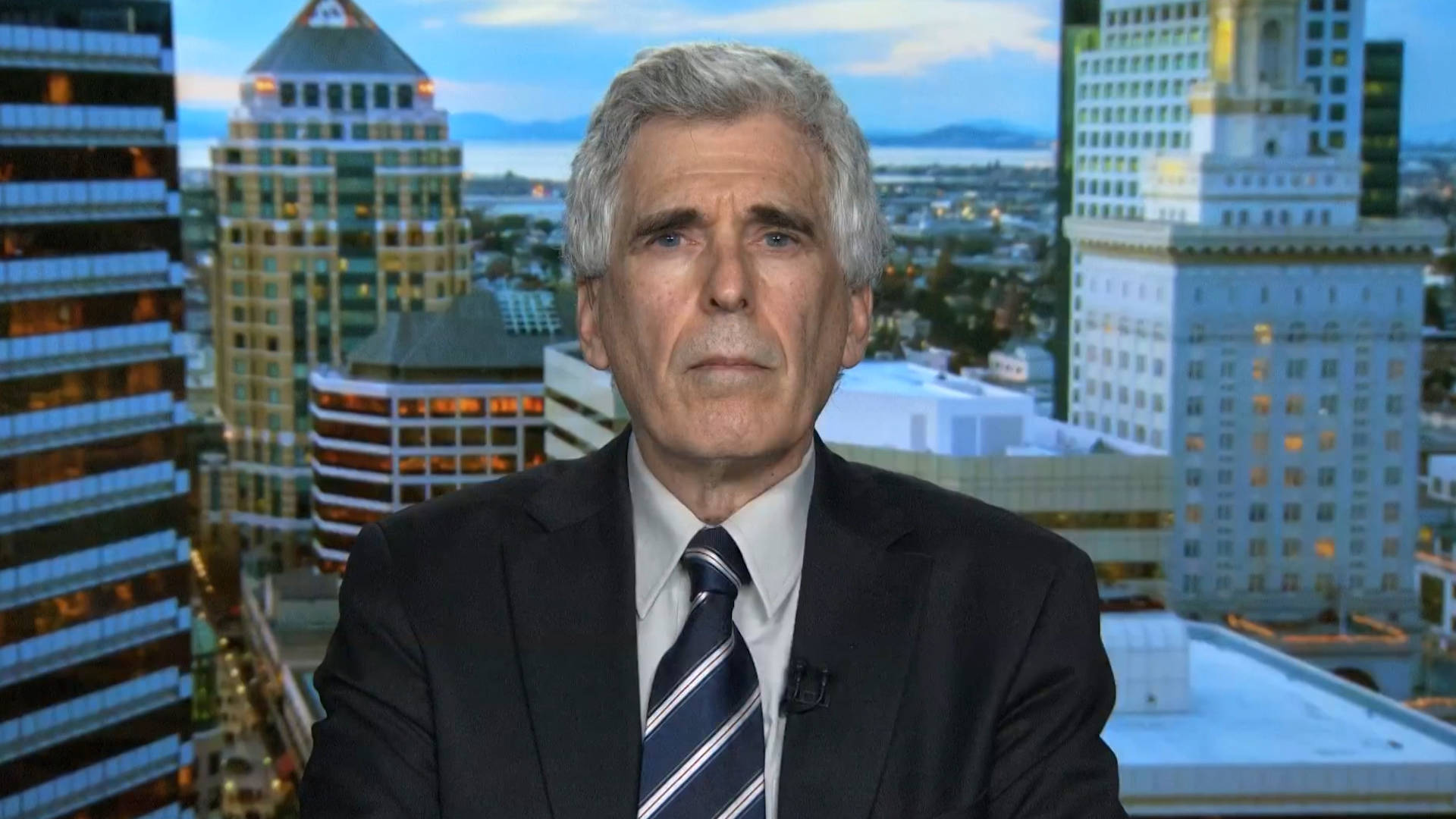 As we continue to mark the 20th anniversary of the U.S. invasion of Iraq, we look at how the corporate U.S. media helped pave the way for war by uncritically amplifying lies and misrepresentations from the Bush administration while silencing voices of dissent. Longtime media critic Norman Solomon says many of the same media personalities and news outlets that pushed aggressively for the invasion then are now helping to solidify an elite consensus around the Ukraine war. "In the mass media, being pro-war is portrayed as objective. Being antiwar is portrayed as being biased," he says. Solomon is author of War Made Easy: How Presidents and Pundits Keep Spinning Us to Death and the forthcoming War Made Invisible: How America Hides the Human Toll of Its Military Machine.
Sri Lanka media guide – Yahoo News Canada
Sri Lanka's media divide along language and ethnic lines.
Privately-owned networks have the lion's share of the TV audience. Non-state media often engage in political debate and criticise government policies.
The state runs two TV stations, radio networks and newspapers in Sinhala, Tamil and English.
At the height of the civil war Sri Lanka was one of the world's most dangerous places for journalists.
Despite the pledges given by President Sirisena in 2015 to investigate past attacks on journalists, nearly all the crimes of violence against journalists remain unpunished, Reporters Without Borders (RSF) said in 2018.
RSF said political control over media ownership is a major concern and has the potential to undermine pluralism and impartiality.
There were some 8.9 million internet users by July 2022, comprising 41% of the population (Internetworldstats.com). The web is a popular and growing medium for news.
There were major restrictions to online connectivity and social media platforms during communal violence in early 2018, said US-based Freedom House.
4 Ways Social Media Normalizes Unhealthy Spending And How To Break Out Of The Cycle – BuzzFeed
Though money actually can buy happiness, that really only works up to a certain point. Like, more money can definitely make you happier if you're struggling to make ends meet, but if you're already comfortable, the positive effects of making more drop off fast. And the same goes for our spending.
As Paige explains it, "We tend to think that there is a linear relationship between how much we buy and how much we spend and how happy we are going to be, and it's simply not the case. So, don't buy into the lie that social media is feeding us that more is better."