Big mortgages, few listings and fierce competition
When Kelly Laing spots an interesting real estate listing in Rothesay, N.B., a coveted suburb of Saint John, she texts her friends in the area: Is anyone else going to bid on that home?
"We found that when a good family home would come up there'd be, like, 10 people who put in offers," said the 31-year-old marketing manager. "And then, after the offer is accepted, you find out eight of them are your friends."
Competition is heating up across the country, in cities such as Chilliwack, B.C., and London, Ont., and in major urban centres such as Calgary and Toronto, as Canada's housing market comes back to life with the approach of spring.
Prospective home buyers held their breath in anticipation through the second half of last year – and largely halted their searches – as residential real estate prices declined across the country following rapid interest rate increases by the Bank of Canada.
Some of them hoped the central bank's quest to stomp inflation would send home prices plunging, making it easier, especially for first-time buyers, to enter the market. But the housing crash didn't happen.
A year after the rate-hike cycle began, housing affordability remains near record lows, with costlier mortgages largely erasing the effect of lower home values. Federal lending rules are amplifying the impact of higher mortgage rates, further hobbling borrowers.
At the same time, many homeowners are loath to sell after the recent price declines, meaning real estate listings are scarce. The result is buyers scrambling to snap up something they can afford in their chosen market.
To be sure, this spring won't mark a return to the feverish bidding of the COVID-19-era housing boom. In many markets, demand from real estate investors and wealthy out-of-towners from big cities has waned. Buyers are far more cautious about making offers above the asking price, purchasing properties sight unseen and waiving home inspections.
Yet multiple offers on a home are back, real estate agents across the country report. If you want to buy one, you must still act fast.
After eight interest rate increases, the Bank of Canada signalled at the start of 2023 it would hold off on further hikes as it waits for the impact of higher borrowing costs to work its way through the economy. That pause, along with data showing home prices are stabilizing and the arrival of warmer weather, is luring buyers back into the market.
Growing concern about the stability of certain corners of the financial sector could also add momentum to the housing market. The recent demise of Silicon Valley Bank (SVB) in the United States, which was linked to the impact of soaring interest rates, has spooked investors. For mortgage borrowers, it means less likelihood of further increases in fixed and variable mortgage rates.
Yet, in a stark departure from the pandemic, it is mostly local buyers who are venturing back into the market so far this year. In 2021 and early 2022, moneyed buyers from expensive cities such as Toronto and Vancouver flocked to suburbs and smaller towns looking for bigger homes and lower prices, ramping up competition in markets such as Chilliwack, London and Halifax. But now that home prices have plunged by between 10 per cent and close to 30 per cent in most of those areas, locals believe it's their chance to get into the market.
In Chilliwack, where the price of a typical home dropped from a peak of $907,600 down to $677,600 in January, realtor Jason Sandhu said about 70 per cent of his buyers are now from the region. By contrast, in the first few years of the pandemic, 70 per cent of his clients were investors from Vancouver, Surrey and Langley, all more expensive areas.
The stream of buyers from out of town has also thinned out in London and Halifax, according to real estate agents there. Now, local buyers who sat out the real estate craze of 2021 and 2022 are coming back – with larger down payments to make up for higher prices and mortgage rates.
In Halifax, would-be buyers are seeking help from their families for home purchases, said Clinton Wilkins, who has worked as a mortgage broker in the region for 17 years. That phenomenon has been common in Ontario and British Columbia for years.
Buyers are adapting to the higher mortgage rates in Vancouver and Toronto as well, the two priciest real estate markets in the country. People are now looking for smaller properties or in less desirable neighbourhoods, said Faith Wilson, a realtor with Christie's International Real Estate in the Vancouver region.
It helps that the interest rate increases did not translate into widespread job losses, said Debbie Penzo, a realtor in Toronto. With fears of a recession fading away, she said, people are eager to buy once again, she said.
Home prices, though, remain far higher than they were before the pandemic, even in the cities that saw steep declines last year.
In London, for example, residential real estate prices in January were down 27 per cent compared to their pandemic peak of February, 2022. Yet a typical home still costs 60 per cent more than it did in January, 2019.
In Halifax, where home prices started the year 10 per cent below their previous peak, the benchmark home price remains 70 per cent higher than it was four years ago.
And for buyers who need a mortgage, higher borrowing costs have largely erased the effect of price declines. In Vancouver, Calgary and Toronto, for example, buyers with a competitive five-year fixed mortgage rate, a 20 per cent down payment and 25-year amortization would have seen their mortgage payment shrink by around $50 a month or less if they'd bought in January compared to the market peak, based on local benchmark home prices.
Complicating the math further for buyers is the federal mortgage stress test, which mandates that lenders test borrowers' finances to ensure they'd be able to afford interest rate increases.
"Home prices have not come down enough to make up for the stress test," said James Laird, co-chief executive officer of financial product comparisons site Ratehub.ca, and president of mortgage lender CanWise.
When it comes to qualifying for a mortgage, higher interest rates have, in effect, reduced the amount home buyers can borrow from federally regulated lenders based on a given household income.
Current rules require lenders to ensure that mortgage applicants would be able to keep making payments based on the higher of a minimum qualifying mortgage rate of 5.25 per cent, or their contract rate plus two percentage points.
At the start of 2022, mortgage rates were low enough that most well-qualified borrowers were being tested against the 5.25 per cent stress test benchmark, according to data from Ratehub.ca. But with mortgage rates now hovering around 5 per cent, borrowers must pass the test based on a qualifying rate of around 7 per cent. This means they can borrow significantly less.
In the Saint John area, home prices have come down by about 10 per cent since last June. But Ms. Laing is still struggling to find a home for between $500,000 and $800,000 that fits her and her partner's needs.
"You'd think out here that would go a long way and it really doesn't," she said. At least not for a four-bedroom home – the couple is planning to have children – in a kid-friendly neighbourhood close to stores and schools.
A home that would have been "just right" for them recently sold for over $900,000, far above the couple's financial comfort zone. Fixer-uppers are going for well below that, but generally require such extensive work that Ms. Laing reckons the cost of renovations would send the couple over budget anyway.
In rural areas, it's still possible to buy a large detached house on an acre of land for around $200,000, she said. But every time the couple checked out properties further afield, two questions kept nagging at them: Who would the kids play with? And how easily could the couple recoup their money if they had to sell the home to chase job opportunities elsewhere?
Ms. Laing and her fiancé both have fully remote jobs, but they want the flexibility to be able to move to pursue professional opportunities, she said.
So far, the home search has been far from what Ms. Laing expected after the couple moved to Rothesay, which is her fiancé's hometown, from Toronto in the spring of 2020. They've been living at his parents' home since then and looking for their own place to buy for the past couple of years.
But even after higher mortgage rates brought an end to the real estate euphoria of 2021 and early 2022, finding the right home at an affordable price remains a challenge, she said.
And so, nearly three years after moving east, Ms. Laing and her fiancé are still searching.
The challenge is that, for now at least, homeowners aren't rushing to put up for sale signs.
Some homeowners accustomed to the record price increases of the past two years are reluctant to list following price declines. Some who would otherwise move to bigger properties aren't putting their current homes up for sale because they can't qualify for the mortgage they'd need to upsize. In Calgary, for example, last month marked the lowest volume of new listings for February in 17 years.
The dearth of housing inventory is stoking competition among prospective buyers, although the current market remains a far cry from the pandemic housing frenzy.
In Saint John, Lesley Oland, the real estate agent who's helping Ms. Laing and her partner with their search, would often see 25 to 30 offers on a property in 2021 and the first half of 2022, with bids as high as $50,000 over asking. Now, she said, multiple bids for a home priced at market value generally involve two to 10 buyers, with offers going $5,000 to $10,000 over asking.
"And if a seller overprices, then he's not gonna get any," she said. "Now, people will wait."
Buyers are also placing a variety of conditions on their offers.
In Oshawa, Ont., real estate agents Tania and Brandon Sheridan recommend that all prospective buyers make their offers conditional not just on their ability to secure financing but, if applicable, on their lender conducting an appraisal within that financing condition period, which is usually from three to seven days.
After a seller accepts an offer, the buyer's lender will often order an appraisal to assess the value of the property. The amount the institution will lend depends on that assessment.
If the appraised value is below the agreed purchase price, the lender will offer a smaller mortgage, leaving the buyer in a bind. If they can't cover the shortfall between the mortgage and that price, the deal doesn't close. The buyer may lose their deposit and face additional penalties.
Making an offer that includes a clause about the appraisal, however, would allow the buyer to walk away during the conditional period.
That became an issue for some buyers last year, as the housing market was cooling off. A buyer and a seller would agree on a price and a period of a few weeks or months to close the deal. In the meantime, though, similar properties in the neighbourhood could sell at lower prices.
If the bank ordered the appraisal just before the closing date, lower-priced comparable sales could drag down the appraised value of the property, leaving the buyer in the lurch.
While the home prices declines have now stopped, Ms. Sheridan argues the appraisal clause remains an important additional safeguard for buyers and sellers.
"Right now, if you're going into a bidding war and you're overpaying for a property, then your appraisal matters, because if it's lower, you have to come up with that buffer," she said.
The ability to demand conditions without fear of losing out to other bids is a marked improvement so far this year compared to the past two years for buyers such as Ms. Laing, who knows all too well about the importance of a home inspection.
In September, 2022, she and her fiancé thought their search was over. After looking for a year-and-a-half, they'd found a newly built townhouse in the mid-$600,000s that seemed just perfect.
But the couple eventually pulled their offer after a home inspection revealed severe issues with the property.
"That made us realize that some builders were taking advantage of the COVID market," Ms. Laing said. "They were throwing up these homes, building them for cheap [and] marketing them to people coming in from Ontario who didn't bother getting an inspection."
Having to withdraw the offer when she thought they'd finally found their dream home was a low in what had been a months-long emotional roller coaster, she said.
"There were tears shed."
Buyers in today's market may be wary of making rash decisions and paying too much but, like Ms. Laing, they're motivated. That means when a good home is put up for sale, someone will snap it up quickly.
At the height of the market, said Ms. Oland, the Saint John real estate agent, you had to check out a property and put in an offer the day it was listed. Now, she said, you have "a couple of days" to put in an offer on coveted homes that are priced right.
In some areas, a supply of newly built homes is providing some limited relief to otherwise inventory-starved markets. In Toronto, for example, a record total of nearly 32,000 new condo units is expected to hit the market this year, according to data from condo research firm Urbanation Inc.
In Calgary, Nishant Kalia, 31, and Tanushree Holker, 30, said they're seeing a good number of listings coming up in the real estate segment they're targeting: newly built townhouses priced at less than $500,000.
Mr. Kalia, who works in recruiting, and Ms. Holker, an investment representative at a big bank, moved to Toronto from New Delhi in 2019, but decided to relocate to Calgary after falling in love with the city – and its more affordable home prices.
But there, too, competition from buyers is fierce. Unlike markets like Chilliwack, London and Halifax, where demand now largely comes from locals, Calgary is now a prime destination for out-of-province buyers. With benchmark home prices hovering just above $500,000 – compared to more than $1-million In Toronto and Vancouver – the city is becoming a prime destination for buyers moving away from Ontario and B.C., and for real estate investors looking for a cheaper price point.
Ann-Marie Lurie, chief economist with the Calgary Real Estate Board, predicts the city's home prices will soon be marching up if this trend continues.
Concern about a bounceback of demand and prices in the spring is why some buyers rushed to purchase in the dead of winter.
One of them was Ms. Laing's 29-year-old sister, Krista Laing, who bought a condo in Oshawa in February.
"Let's just do the opposite kind of what everyone's expecting and, and maybe we'll find a good deal that we won't have to overbid or we won't have to put multiple bids on," said Krista, a municipal worker, describing the reasoning motivating buyers like her.
Those instincts proved to be correct. Just after she sealed the deal on the condo – a 900-square-foot, three-bedroom, two-bathroom apartment she bought for $475,000 – the market turned, according to Ms. Sheridan, the Oshawa real estate agent, who, along with her husband Brandon, assisted Krista in the purchase.
"The market switched, and it switched fast," Ms. Sheridan said, recalling multiple offers becoming more and more common as February turned into March.
But while Krista dodged the competition by buying before spring, she still had to adjust her expectations to find something that would fit her budget.
"I kept hearing everything was down, I was hoping this was my time to get into a small detached home," she said. But even after double-digit price declines, all such listings were going for $650,000 at least, which was far beyond her spending ceiling.
Even after settling for a property priced well below $500,000, Krista is working two side gigs – one doing snow removal in the winter and the other picking up extra shifts in a nearby municipality on top of her 40-hours-a-week government job in Oshawa – to be able to comfortably afford her mortgage.
Making ends meet with just her main job would be "extremely tight," she said.
In Whistler, B.C., Jasmine Lorimer, a 34-year-old social media marketing entrepreneur, poured all of her savings into a $805,000, 396-square-foot condo in December. It took about $200,000 to cover a 20 per cent down payment and transaction costs for a property that is roughly the size of a two-car garage. But Ms. Lorimer sees the condo as her way into a housing market that had previously been utterly out of reach despite her solid income and six-figure savings.
"Once I found a place, I was pretty impulsive about it and just went for it," she said.
For buyers who are still looking, the outlook is uncertain. Douglas Porter, chief economist with Bank of Montreal, warned until recently about the potential for the Bank of Canada to resume interest rate increases, should economic data – among them a resilient housing market – suggest that inflationary pressures haven't sufficiently subsided.
But the recent collapse of SVB and Signature Bank has the potential to be a game changer for central banks, including the Bank of Canada. Now worries about the health of the banking sector could override higher inflation.
"It now seems unlikely that the Bank of Canada will be hiking further," Mr. Porter said.
That's good news for borrowers with variable mortgage rates, which are linked to the central bank's trendsetting rate. At the same time, the crisis has rattled bond markets, pushing down bond yields, which affect fixed mortgage rates. The implication for borrowers who prefer to lock in mortgage rates is similar: Less upward pressure on rates.
Lower fixed mortgage rates could give buyers more confidence to borrow, once again lighting a fire under the housing market. And while more demand and rising prices could draw more homeowners back to the market to sell, the housing inventory is bound to remain tight.
Canada is on track to admit 1.45-million new permanent residents over the next three years, equivalent of 3.8 per cent of the country's population. However, the pace of home building has slowed as developers pull back amid higher borrowing costs.
In Rothesay, Kelly Laing is still holding out hope this will be the year when she and her partner can buy a home, strike out on their own again and begin the next chapter of their lives together.
"I just have a really, really good feeling about it," she said. But, after witnessing the excesses of the pandemic housing boom, she knows better than to let that feeling drive her decision-making.
"I don't think it's wise to potentially just buy a home to have a home," she said. "We don't want to be house poor."
Three unique real estate listings that caught our eye this week – Western Investor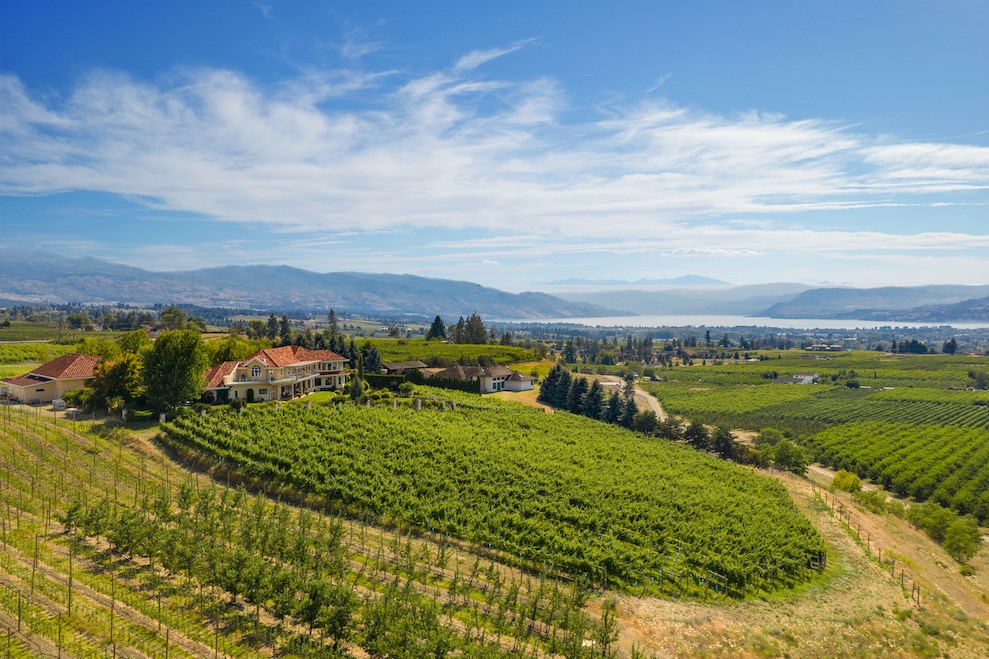 Western Investor is famous for the breadth of its commercial real estate listings. It is perhaps the only publication in Canada where investors can find a high-rise office tower, a remote waterfront lodge, a golf course, an industrial warehouse or a small-town bowling alley for sale within its pages.
We often have unique listings and there are three this month that stood out.
First is an entire city block for sale in downtown Calgary.
The 2.83-acre site borders the popular East Village, and the land is rezoned for a high-density mixed-use project with a generous floor-ratio-area (FAR) of 20.
Flexible commercial zoning allows for residential rentals, condos or hotel and a variety of commercial uses. Current visions include four high-rise towers, but all options are on the table. It is listed by Goodman Commercial, Vancouver, and NAI Commercial, Calgary, at an asking price of $32.4 million.
Second is a rare listing in B.C.'s Central Okanagan.
The property is the 11.3-acre Vibrant Wine vineyard estates in east Kelowna. The property includes a luxury 9,000-square-foot Italian-style villa. The eight-acre vineyard was named the No.1 winery on Trip Advisor and its product was ranked the Best White Wine in the World in 2013. A proven venture that can be expanded, the entire property and equipment is co-listed by HM Commercial and Jane Hoffman Realty, Kelowna, at $13.5 million.
Third of the unique listings is a productive gold mine.
With a private residence and a two-title acreage in the Cariboo, the property covers 3.2 acres near the original Gold Rush town of Likely, B.C.
The land includes an updated three-bedroom house, but the attraction is the operating gold mine. A two person operation on a five-year renewable permit that covers a 100-acre bench, only nine acres have been worked so far, but there has been a consistent average return of 1 ounce of gold per 100 yards mined, with the highest return of 8 ounces in under 100 yards. Note: the price of gold now is around US$1,980 per ounce. The entire operation, including all the mining machinery, is listed by 3A Group, Re/Max Nyda Realty in Agassiz, B.C., at $1.45 million.
Simcoe County's real estate market shows signs of recovery – CTV News Barrie
Real estate experts paint a cautiously optimistic outlook after a year of downward market trends across the country.
Trends in Simcoe County show an increase in viewings and buyers re-entering the market after key interest rate hikes from the Bank of Canada warded off many last year.
Lance Chilton, the broker of record at Re/Max Hallmark Chilton Realty, calls the local market "more or less balanced."
"Inventory conditions are the same as they once were in 2018," he noted." From 2020 to 2022, prices rose to about 43 per cent, which was rather rapid."
Chilton said key interest rate hikes eventually bottomed out the local market by about September – that's when home prices that peaked at around $1 million dropped to about $730,000.
"Since then, it's recovered by about five per cent," Chilton said. "In fact, we actually saw showings increase for the first time in about six months."
The Barrie and District Association of Realtors (BDAR) confirms that showings have picked up again, with people getting that "spring fever."
However, the one key issue that remains is low inventory.
"We saw prices dip because of interest rates and people pulling out of the market, but we never saw that supply come back online," said Luc Woolsey, BDAR president, adding the situation creates multi-offer bids.
"So there's still a lot of people having to come in firm, waiving conditions and inspections because they're having to compete."
'Million Dollar Listing' star warns CA mansion tax will deliver 'hardest hit' to market since 2007 – Fox Business
Though it's home to some of the most luxurious and expensive real estate listings in America, California is readying to pass a housing bill that one "Million Dollar Listing" agent warned could create the "hardest hit" to the market since the 2007-08 crash.
"In about ten days or so, there's a measure called the ULA measure that's going to go into effect, which is going to be probably the hardest hit to the real estate market that we've seen since 2007," broker and television personality Josh Altman said on "Varney & Co." Monday.
Altman's comments come in response to the recently-passed "United to House L.A." (ULA) measure in California, which adopts a so-called "mansion tax" on property sales or transfers over a certain value to pay for affordable housing.
Properties sold above $5 million but below $10 million are subject to a 4% sales or transfer tax, while properties that sold for more than $10 million will face a 5.5% tax, according to the city clerk's voter information pamphlet.
'MILLION DOLLAR LISTING'S' JOSH ALTMAN GIVES INSIDE LOOK AT 'BOTCHED' STAR PAUL NASSIF'S $27.9 MILLION HOME
At least 92% of taxpayers' money would "fund affordable housing under the Affordable Housing Program and tenant assistance programs under the Homeless Prevention Program," the pamphlet also clarified.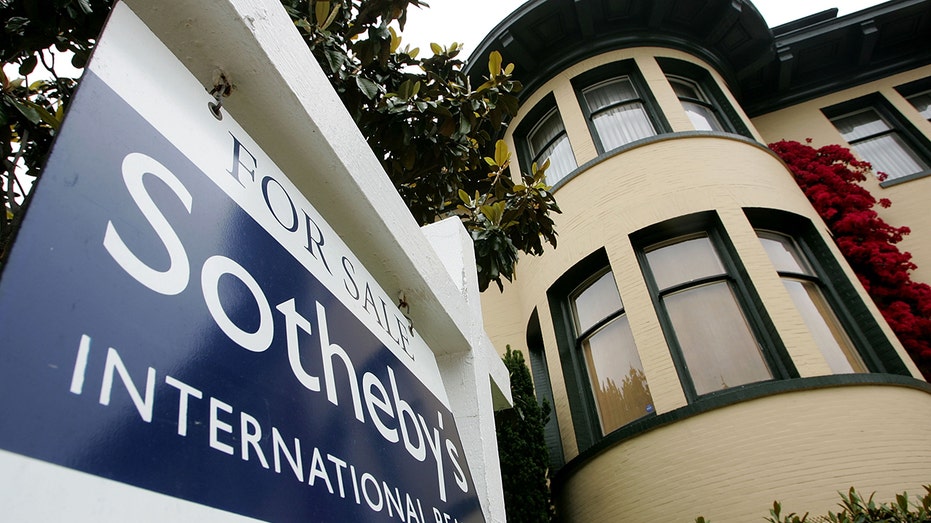 "The way that this ULA measure was passed is just mind-boggling to me," Altman added, "and I think it's one of the most ridiculous bills that I have ever seen in my entire 20-year career."
The Los Angeles city administrative officer estimated the proposed tax could generate $600 million to $1.1 billion in revenue each year. However, he noted it would "fluctuate" based on how many property transactions with values within the scope of the tax actually occur.
While those who support the measure argue it could help solve L.A.'s housing affordability and homeless crisis, others like Altman caution the tax policy would lead to higher home prices and bureaucracy.
"Think about these people that bought houses three years ago for $5 million and they want to sell now," Altman hypothesized. "The market's down, rates are up, that happens. But now they got to cut a check for $200,000 out of their own pocket because there's no profit on that. So it's really going to rock the real estate market that we're in here in Los Angeles."
California's real estate market, the "Million Dollar Listing" star further argued, is on "a race to the bottom" over the next 10 days as buyers try to close deals before the mansion tax is enacted.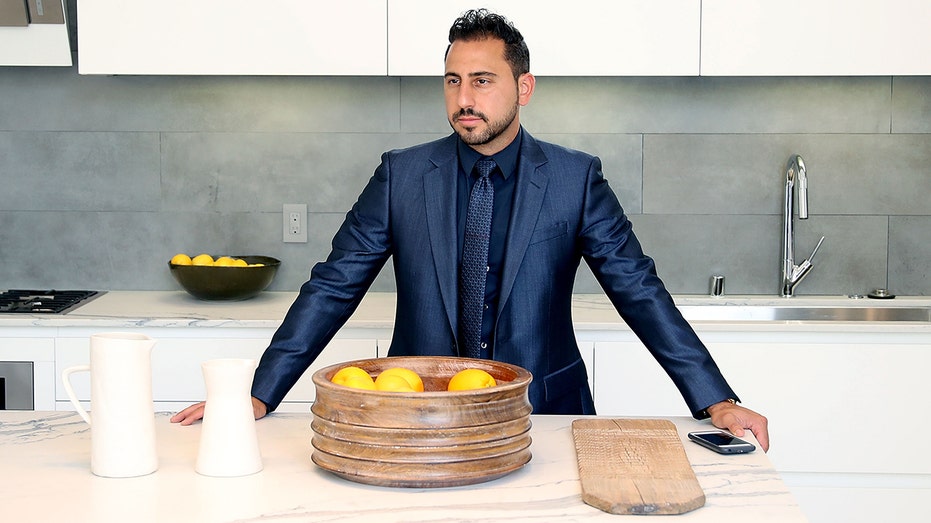 "I'm seeing deals get done that should never have gotten done," the L.A. agent said. "I've even done as much as, on a $28 million listing that I have, we have offered a $1,000,000 bonus for anybody who buys and closes before April 1."
The "main issue" with the ULA measure remains its "trickle down" effect — not on mansion or luxury homeowners, but on working and middle-class California families.
GET FOX BUSINESS ON THE GO BY CLICKING HERE
"People who voted who said, 'Oh, I don't have a $5 million house,' which by the way, is not a mansion in L.A., we're talking about a four-bedroom, 4,000 square-foot house in L.A. is $5 million, so this isn't a mansion tax," Altman said.
"This isn't a $30, $40, $50 million house tax – these are regular people that work bill to bill, that have to pay their mortgage just like everybody else, and now they're being penalized here."
FOX Business' Aislinn Murphy contributed to this report.