Water, land, air, light: The art of Janet Read – BradfordToday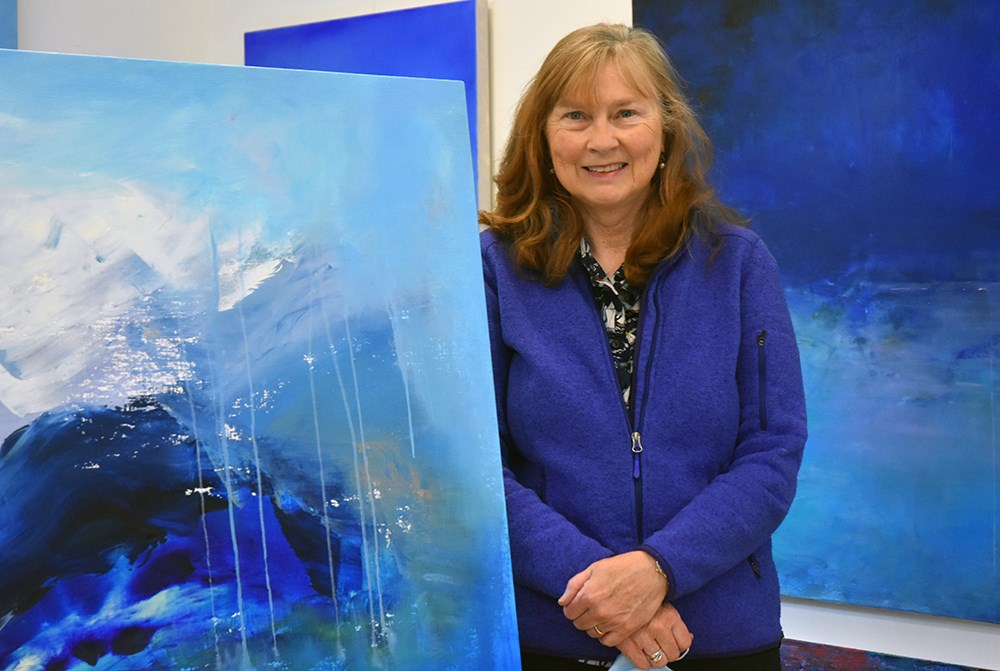 Janet Read has always had a special relationship with water.
Growing up in Shanty Bay on the north shore of Kempenfelt Bay, "I learned to swim at the government dock," she says, at the age of only three.
And while other kids swam and played in the water, for Read the connection was more visual, and transformative.
"Throw the water up in the air – you'd have diamonds!" she says.
As an artist, Read has continued to be fascinated by the interplay of water, air and light, finding metaphor in the blurring of the boundaries between the elements.
As she works at her art studio, now located on the south shore of Kempenfelt Bay in Innisfil, she is still fascinated by that interplay.
"Water is so changeable, and the atmosphere is changeable," she says. "It's always changing…"
One art show curator has called Read's paintings "allusions of landscape" – abstract expressions of the littoral zone where water meets land, the meeting place between atmosphere and ocean. They can be interpreted as landscapes, but they are not a specific location or site – they are distillations of impressions that evoke wind, clouds, seascapes, fog and ice.
She is inspired by the places she visits, but "I don't paint by sight. It's all by memory," she explains. "I work from my interior imagination…. I start with patches of colour, and then I take it from there.
"It's a process, figuring out what's happening."
When Read has painted a recognizable scene, it's been largely by accident.
She recently completed a large 30 x 60 canvas, before realizing it looked familiar. "I was totally unconscious," she says. "When I finished it, I said – it's a real place!" It was in fact Quliakitsoqu in the Arctic, looking towards Uummannaq, Greenland, a location she visited while on a trip to the high Arctic in 2018.
Read has found inspiration wherever she has lived or travelled – in Port Hope, while in residency at Pouch Cove in Newfoundland, and on the Dingle Peninsula in Ireland, and especially her voyage to the Arctic.
There, the experience resulted in a change in her colour palette – shifting towards azure blues and icy aquas, with just a touch of reds and purples, hinting at the wildflowers of the arctic tundra or lights hidden in the ice.
"It's just the most amazing landscape. It feels like the atmosphere is clearer, higher, more domed," she says. All of her Arctic works have a sense of space and light that combine to create a transcendental experience for the viewer.
The canvases are large, giving Read the "elbow room" to get physical as she builds the planes, blocks and layers of colour.
"The physicality of a large painting really suits what I am doing," she says. "What I'm interested in is the water and the atmosphere above the water," and especially the meeting of air, land and sea.
"It is in our western thinking that things are discreet. The littoral area is where things are interpenetrating, where things interact," she explains. "I'm not fond of hard distinctions. Everything is interconnected."
Read describes her recent works as among her most abstract, suggesting that some of her earlier paintings are more obviously landscapes, more "figural."
Light Opens over Water, a series of drawings in oil and graphite on Duralar, a translucent film, are abstract and luminous but recognizable as landscapes; her Newfoundland collection, Ocean as Vessel, explores not only the relationship between land and sea but also the impact of the loss of the cod fishery, placing the paintings in a cultural context.
There is never any overt symbolism; there is instead an interpretation of imagery and use of colour to express Read's internal vision.
Curator Christian Bernhard Singer has called her works "landscapes of consciousness," engaging and challenging the viewer to appreciate the beauty in what can be an immersive experience, suspended between sea, sky and atmosphere.
"It's that moment," Read says. "As human beings, light is a metaphor for all human states… We don't look at one thing. We look at everything in relation to everything."
Read hopes to be able to return to the Arctic in the fall of 2022. If she does, she won't be cataloguing the impact of climate change. Instead, she will focus on experiencing a changing world, absorbing not only the viewpoints of the scientists who accompany the voyage, but also the interpretations of the Indigenous people for whom the landscape is home.
"I react as an artist," she says. "I'm not interested in depicting what I see. I'm interested in what I feel" – and in sharing that emotional vision, through her vibrant works.
If the trip doesn't take place, she isn't worried: she has enough memories and imagery stored up to keep painting.
"How does the imagination keep turning that over, and mining that lode? Somehow it does!" she says. Her residency in Newfoundland, for example, "was one of those seminal experiences," Read says. "It was several years of being propelled by that experience."
Read's works have been shown at the Robert McLaughlin Gallery in Oshawa, Varley Gallery, Art Gallery of Northumberland, and Orillia Museum of Art and History, where she has been part of the Carmichael Landscape Exhibition. She has also participated in the annual Innisfil Studio Tour, and currently shows at the Rebecca Gallery in Toronto, and the Propeller Artist Centre collective on Queen Street West.
Her Arctic paintings – which include titles like Vernacular of Light; and the wind speaks; and Tundra Light – were part of a solo show, 'High Arctic Light' at the Heliconian Club in Toronto, an organization that supports women in the arts and literature. The solo exhibit will be returning to the Heliconian for in-person viewing in May 2022.
Her works can also be viewed online; click here.
Exhibit explores use of art to cope with mental illness – St. Albert TODAY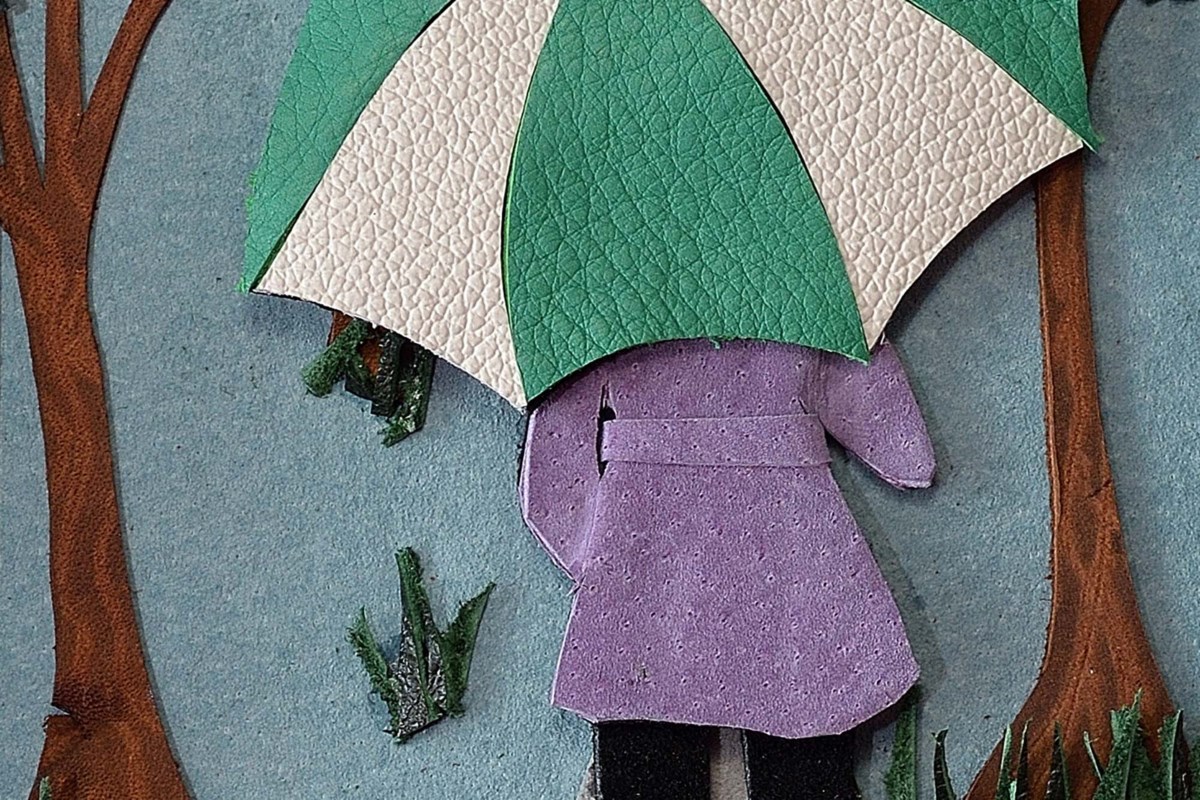 Kimberly Smith creates wall art with fused glass exploring nature and our relationship to it. Instead, Cynthia Carson, a severe brain injury survivor, infuses her personality into pieces constructed from leather.
Smith's fused glass of natural scenery comes across as elegant, serene, and peaceful yet at the same time very sturdy — much like the artist. Carson's work instead is bold and sassy, a reflection of the artist's larger-than-life personality.
Interestingly, both women are bound by mental illness and adopted art as a positive mechanism to cope with life. Their contrasting works, which oddly complement each other, are currently on exhibit at Visual Arts Studio Association as part of Divergent Properties, which runs until Saturday, Aug. 27.
Upon stepping into VASA's entrance, one immediately comes face-to-face with Carson's three-piece showcase of two black and white leopards and one tiger titled Strength Within.
"We as humans don't recognize our own strength — not necessarily physically, but mentally and emotionally. It's about finding the strength you did not know was there," said Carson.
The Edmonton artist began her journey crafting visual art as a significant and symbolic step towards working through trauma. The German-born artist moved to the United Kingdom for work and later travelled to South America before moving to Canada.
Once living in Canada, she suffered a crippling and traumatic brain injury that left her unable to control her body. Spending time in rehabilitation, she had to re-learn basic physical movements such as walking and spreading jam on toast. At times Carson felt as if she had fallen through the cracks, but stubbornly refused to give up.
"Once we were visiting my brother-in-law's apartment and I saw a piece of Native art made of leather, and I thought it was interesting. My husband's family is Métis and they taught me to make moccasins. We had a lot of leather at home, and I started cutting it up in five-minute increments because I couldn't concentrate any longer. For me it wasn't about creating art. It was about improving my motor skills, my concentration, my endurance, and overall rehabilitation," said Carson.
One of her creations is a stunning, blue peacock that looks as if it's about to jump out of the frame. It is modeled after peacocks living in the wild that are nearly extinct.
"It has a vulnerable beauty. It's a rendering that life is precious. We have this illusion we are in control, but that is not always true. It's about the fragility that life can be gone in a second. I've put it in a distressed frame because life is imperfect."
Another series is of ballet dancers standing on pointe in graceful dance positions.
"The ballet shows mean to me that I couldn't dance, but I could dance inside."
Carson has also come under the microscope from individuals who cannot see her injuries and are prone to judge.
"You don't see the challenges of brain injuries because you can't see anything. But it's about the perceptions people have of others — the visible and judgmental. It's all about assumptions."
Most importantly, Carson sees herself as a brain injury advocate and hopes her art spreads awareness.
Kimberly Smith creates kiln-fired glass art that evolves through form, colour, and materials. She uses nature themes borrowed from across Alberta. While her winter landscapes exude an aura of quiet peace, her bold-coloured Mama Bear projects the animal's volatile emotions.
"Mama Bear is an example of slab glass. I use chunks of glass and rebuild from broken pieces. I choose what I keep and what I discard and build something new," Smith said.
She uses three techniques — paper glass, enamel on glass, and slab glass, which can be fired to temperatures up to 1,500 F. She creates art in layers, some light and airy, others dark or muted. Some even sparkle with unexpected colours. No one layer stands on its own. All the layers must be added to see the beauty that emerges from within.
"I was 10 when I saw a glassblower at NAIT and thought it was the coolest thing I ever saw. I've done paintings — acrylics and watercolours — but it wasn't until 16 years ago that I found out a kiln could do both pottery and glass. From that moment on it devoured me. Glass is my home," said Smith.
There's something about the way light passes through the medium or is reflected that keeps the St. Albert artist intrigued and energized in attempting new challenges.
"It's only when we pull all the parts of the self together that we become whole."
The exhibit is free. VASA is located at 25 Sir Winston Churchill Ave. The studio is open Tuesday through Saturday from 11 a.m. to 4 p.m.
Colborne art gallery celebrates 25 years of creativity success in the Northumberland community – Northumberland News
University of Exeter at heart of rock art discoveries – BBC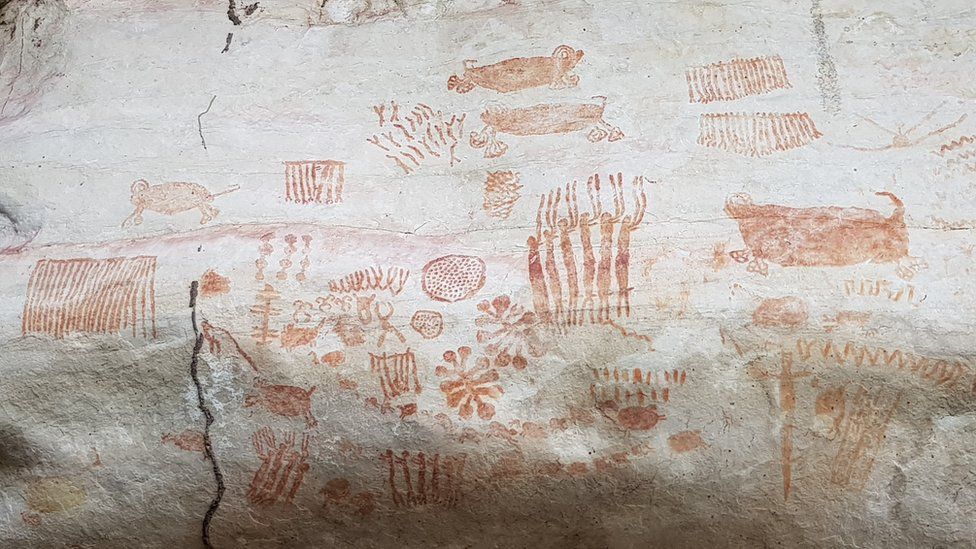 Archaeologists at the University of Exeter are at the heart of a global event to showcase ancient rock art.
The Painted Forest event in Colombia will show works thought to be from the first humans to enter the Amazon.
The discoveries have been unearthed by Lastjourney, a Colombian-English research collaboration, in which the university has taken a central role.
The symposium will bring international experts together with representatives of indigenous peoples and artists.
Prof José Iriarte from the University of Exeter said: "What we have discovered here in Colombia is an incredible insight into one of the most momentous demographic dispersals of our species into the diverse environments of north west South America."
Prof Iriarte said the rock art showed "a fascinating glimpse into the earliest artistic expressions of humans around the world".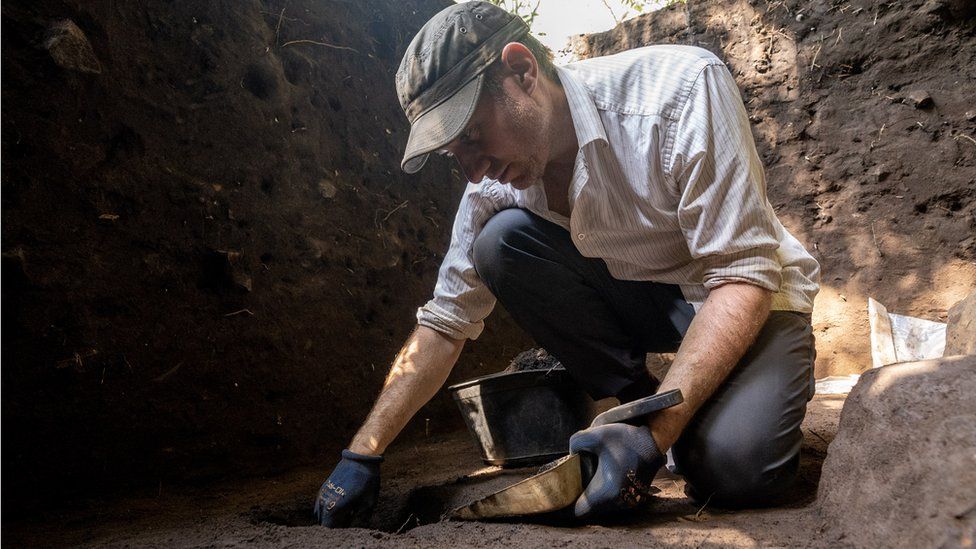 The artwork documents the arrival of the first humans in the north-western Amazon area almost 13,000 years ago, and the impact they had upon the landscape.
It will be on display in the Colombian city of San Jose de Guaviare, where delegates at the five-day symposium from 29 August to 2 September will sample rock painting and indigenous cooking and visit famous rock art sites of Cerro Azul, Raudal and Nuevo Tolima.
Project leaders from Lastjourney – which include the National University of Colombia, the University of Antioquia and the University of Exeter – will present a new bilingual (English/Spanish) guidebook for a layman's audience, also titled The Painted Forest.

Related Internet Links
The BBC is not responsible for the content of external sites.