'We can't just switch it off': How it feels to have an eating disorder at Christmas – Herald Planet
Matthew Broberg-Moffitt, 37, remembers the first Christmas clearly. He was 16 years old and was helping his grandmother cook in the kitchen of their home in Nebraska, US. She asked him to taste the gravy she was making and tell her whether it needed seasoning. But he couldn't bring himself to put the spoon in his mouth. Two decades later, he still has that feeling. Last year, when his mother-in-law took over a stuffing he was making, he felt so upset he had to leave the festivities for the day.
Broberg-Moffitt has had a non-specified eating disorder since late childhood and says, like many with disordered eating, that the festive period – with its intense focus on food, alcohol, treats and overindulging – is particularly difficult. In order to deal with it he tries to be involved in the preparation of food, so he can control what goes into the dishes. Pretending to snack while cooking is also an excuse he uses if he doesn't want to eat later.
Daniela Beck, from Woking, was diagnosed with anorexia in 2017 and also makes sure she is in charge of cooking at Christmas to manage her food-related anxiety. "I find it easier that way," she says. The 23-year-old also practices eating the components of her Christmas meal in the weeks before, and asks family not to gift her any food or clothes. But the hardest bit? The narrative of over-indulging and then dieting in January. "You have to participate and then a week later are told to go on a diet because you were 'naughty' at Christmas," she says.
Download the new Indpendent Premium app
Sharing the full story, not just the headlines
There are approximately 1.25 million people in the UK with an eating disorder, according to BEAT, the UK's largest dedicated charity. The disorders affect predominantly girls and young women between the ages of 12-20, but men also make up 25 per cent of sufferers. Recent research from the NHS information centre showed up to 6.4 per cent of the population displayed signs of an eating disorder.
Although eating disorders can be triggered at any time in the year, many with conditions like anorexia or bulimia – which the NHS says are characterised by people to try and restrict their weight – can find Christmas particularly challenging. "With such an intense focus on food and family, Christmas can be an understandably difficult time for people managing an eating disorder," Sarah Murphy, associate director for advice at Rethink Mental Illness, tells The Independent.
Caroline Price, director of services at BEAT says she often sees people particularly struggling in December. "The Christmas period can be extremely difficult for people with all kinds of eating disorders. The pressure to eat large amounts can be triggering for people with binge eating disorder and bulimia, as well as causing anxiety for people with anorexia."
"Christmas itself doesn't trigger my eating disorder but the opportunity to be triggered is much more than usual because of all the things that are associated with the holiday," says Jason Fisher from Manchester who has had binge eating disorder since he was 10. Although the 20-year-old loves Christmas – "I put my tree up on 1 November" – his coping techniques, like meal prepping, are hard to maintain with lots of spontaneous meals out and abnormal treats like advent calendars. "I find myself sneaking extra food during the holidays, and one Christmas I just spent lying on the floor night after night full of nothing but hatred for what I was," he says. "I desperately wanted some help and support for how I was feeling."
Some people find the period so hard they create ways to remove themselves from the festivities entirely.
Sophie Smith, 28, from London, who suffers from periodic anorexia and recurrent bulimia says she would purposefully ask for more shifts in her bar job in the weeks leading up to Christmas, so that she could avoid socialising and therefore reduce her calorie intake. She would also spend long parts of Christmas Day in bed asleep for the same reason. "It was a safe way to remove myself from these situations without being judged or questioned," she explains.
Others find that they are unable to cope at home and are admitted to hospital or a treatment programme over the period. Rebecca Quinlan, 31, from Chelmsford in Essex, who was diagnosed with anorexia in 2008, had to spend several Christmases in hospital because of how extreme her eating disorder became around the holiday period.
Before she was admitted she remembers getting up at 5am on Christmas morning to exercise in the kitchen for two hours, before anyone woke up. She worried having one extra Brussels sprout would make her gain weight, and would even stop herself smelling the food in case she "inhaled calories". One year she got so angry at the portion of turkey served by her mum she threw the plate across the room in front of her family.
"[Christmas] was a stark reminder that while I thought I had been doing well and my eating disorder was getting smaller, actually it was still very much there," she says. "I was so down the whole time because I was obsessing about what I was eating and how I could burn calories."
Similarly, Hope Virgo, 29, from London, who was diagnosed with anorexia 16 years ago, says she remembers a Christmas that really showed her how far her illness had come to taking over her life. She was so determined to avoid eating she caused a scene at the dinner table and used the distraction to hide food in her pockets.
"I would shove it in to my pockets then empty it out later on when I had the chance. It was horrid looking back there was meat and gravy in the pockets of my jacket, dripping through. But I felt like it was the only way. Up until that point it had been fairly easy to go under the radar, but my family were on eggshells around me that Christmas."
Ms Quinlan says what triggers her eating disorder at Christmas, more than food, is the perception that it is the "most wonderful time of the year". She says: "I feel so far removed from this so Christmas heightens my feelings of sadness and loneliness."
Ms Price, from BEAT, says this is common among those with eating disorders. "People with eating disorders often try to hide their illness and at Christmas when eating is a social occasion – often with people who they do not see frequently – they may feel ashamed and want to isolate themselves from others," she says.
This emotional impact cannot be underestimated. Jodie, who did not want her surname to be used, 24, from Hertfordshire, was diganosed with anorexia in 2019 and says getting ready to spend her first Christmas with the eating disorder diagnosis is "terrifying". "This year I don't just feel stressed. I don't just feel anxious. I feel absolutely terrified. I feel full of dread."
Cara Sturgess, 29, from Hampshire, who has had anorexia for 17 years, also says that one of the most misunderstood parts of eating disorders is that it cannot be "switched off" just because the social calendar requires you eat and drink. She says: "We can't pretend that everything is okay for the sake of Christmas."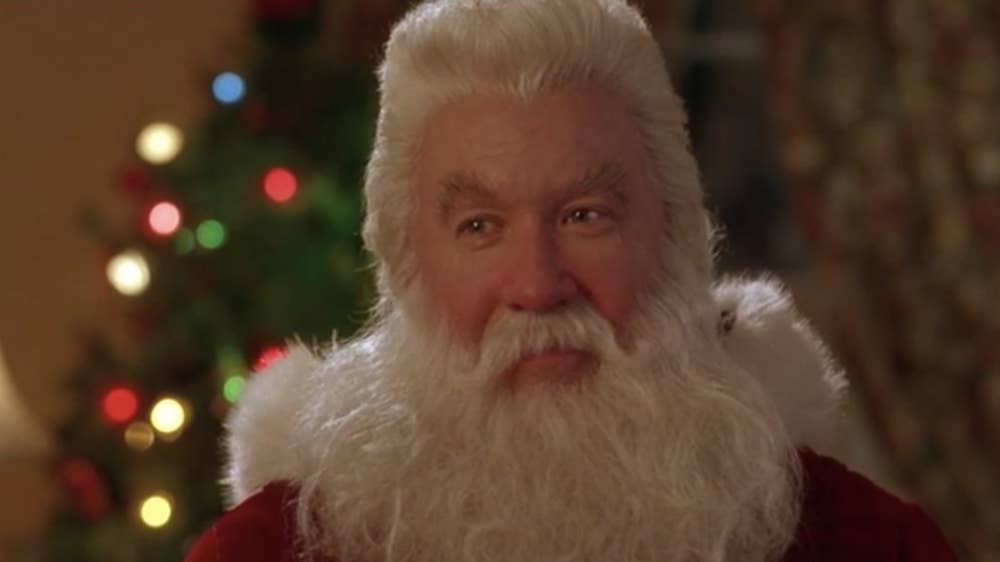 So how can the festive period be managed best for those managing eating disorders? Ms Price says for the sufferer themselves there are a few things they can do, including planning ahead and sharing concerns with those closest to them. "It's important to plan ahead and openly discuss when and how food will be involved over the Christmas period.
"It can help to steer attention away from food, so once meals are over, find activities that focus on something else, such as a family walk, playing board games, or watching a funny film together."
But more importantly, for family and friends, avoid comments such as "don't you look healthy?" or "haven't you done well eating your dinner?" as these could be misinterpreted and cause more harm than good.
Ms Quinlan says people should try not to talk about over-eating. "This triggers my ED into panic mode and I [feel] I must never ever do that."
Rebecca Lindley, 26, from Sheffield, who has had anorexia for 12 years, says: "Stop talking about the diet you're going to go on in January and don't use words like 'bad' or 'naughty' around food. This whole mentality makes people with ED feel that they can't enjoy themselves around Christmas without making up for it later."
Ms Murphy recommends that the most important thing for friends and family to do is show patience, love and understanding. "Accept that you might not understand everything that a loved one is going through. Instead positively reinforce your relationship with them as much as possible."
If you have been affected by any of the issues mentioned in this article, you can contact the following organisations for support: the BEAT helpline on 0808 801 0677​ or Mind on 0300 123 3393​.
What you need to know about COVID-19 in Ottawa on Friday, Sept. 25 – CBC.ca
Recent developments:
What's the latest?
As a second wave of COVID-19 hits Ottawa, experts in the region are calling on the province to shut down activities again and bring the virus under control.
Eleven Ottawa pharmacies will begin offering free COVID-19 tests today to certain people who have no symptoms of the viral illness.
The Ottawa-Carleton District School Board says there are hundreds of kids now trying to switch to remote learning, building a waiting list of some 1,600 students.
WATCH | Dad says he's disappointed with class sizes, mask guidance:
Some families in Ottawa say the long wait for COVID-19 test results is placing a burden on them as they're forced to stay home from work and school.
WATCH | One family's experience:
How many cases are there?
As of the most recent Ottawa Public Health (OPH) update on Thursday, 3,919 Ottawa residents have tested positive for COVID-19. That includes 587 known active cases, 3,052 resolved cases and 280 deaths.
Its five-day average of new cases per daily report is at its highest level of the pandemic.
Overall, public health officials have reported more than 5,900 cases of COVID-19 across eastern Ontario and western Quebec, with more than 4,700 of those cases considered resolved.
COVID-19 has killed 104 people in the region outside Ottawa: 52 people have died in Leeds, Grenville and Lanark counties, 34 in the Outaouais and 18 in other parts of eastern Ontario.
According to data shared by Ottawa's four boards and OPH, more than 50 schools had reported at least one case of COVID-19 involving a staff member or student.
Five have what OPH considers an outbreak, or a reasonable chance COVID-19 passed from one person to another during a school activity.
What's open and closed?
Some public health rules are being rolled back because of the second wave of the pandemic.
Ottawa public health officials are ordering anyone with symptoms or who has been identified as a close contact of someone who's tested positive to immediately self-isolate or face a fine of up to $5,000 per day in court.
Private, unmonitored gatherings across Ontario are now limited to 10 people indoors and 25 people outdoors.
Kingston, Ont., has tightened its distancing rules in city parks and increased fines.
Quebec has introduced tighter restrictions in the province's "orange zones," which now includes the Outaouais.
Ottawa will resume ticketing drivers who park longer than allowed in unmarked areas Thursday.
Distancing and isolating
The novel coronavirus primarily spreads through droplets when an infected person coughs, sneezes, breathes or speaks onto someone or something.
People can be contagious without symptoms.
This means precautions such as working from home, keeping your hands and frequently-touched surfaces clean socializing outdoors as much as possible and keeping distance from anyone you don't live with or have in your social circle, including when you have a mask on.
WATCH | COVID-19's impact on Black people:
Ottawa's medical officer of health and Quebec's top health official are pleading with residents to reduce the number of people they're in close contact with as new cases of COVID-19 continue to surge.
Masks are mandatory in indoor public settings in all of eastern Ontario and Quebec, including transit services and taxis in some areas.
Masks are also recommended outdoors when you can't stay the proper distance from others.
Anyone who has travelled recently outside Canada must go straight home and stay there for 14 days.
Most people with a confirmed COVID-19 case in Quebec can end their self-isolation after 10 days if they have not had a fever for at least 48 hours and has had no other symptom for at least 24 hours.
Health Canada recommends older adults and people with underlying medical conditions and/or weakened immune systems stay home as much as possible.
What are the symptoms of COVID-19?
COVID-19 can range from a cold-like illness to a severe lung infection, with common symptoms including fever, a cough, vomiting and the loss of taste or smell.
Less common symptoms include chills, headaches and pink eye. Children can develop a rash.
Getting tested any sooner than five days after potential exposure may not be useful since the virus may not yet be detectable, says OPH.
If you have severe symptoms, call 911.
Where to get tested
Wait times and lines have been long at many of the area's test sites, causing some to reach capacity before closing time or even before opening.
UPDATE: we're now at capacity for testing kids &amp; youth today at the <a href="https://twitter.com/hashtag/COVID19?src=hash&amp;ref_src=twsrc%5Etfw">#COVID19</a> <a href="https://twitter.com/hashtag/CHEO?src=hash&amp;ref_src=twsrc%5Etfw">#CHEO</a> Assessment Centre at Brewer. We're no longer able to accept walk-ups. We feel your frustrations and are doing our best to increase the number of tests we can do each day. <a href="https://t.co/jRWqakkXdi">https://t.co/jRWqakkXdi</a>

&mdash;@CHEO
It's also taking up to five days for laboratories to process tests, according to OPH's Etches on Wednesday.
Ontario health officials have said they're trying to add more test capacity.
In eastern Ontario:
As of Thursday Ontario recommends only getting tested if you have symptoms, have been told to by your health unit or by the province because of your work.
Most of Ottawa's testing happens at one of four permanent sites, with additional mobile sites wherever demand is particularly high.
A test clinic is expected to open at the Ray Friel Recreation Complex in Orléans, likely by mid-October.
People without symptoms, but who are part of the province's targeted testing strategy, can make an appointment at select Ottawa pharmacies.
In the Eastern Ontario Health Unit, there are drive-thru centres in Casselman and Limoges and a walk-up site in Hawkesbury that doesn't require people to call ahead.
Its medical officer of health says the Casselman centre will be moved to reduce its impact on traffic.
Others in Alexandria, Rockland, Cornwall and Winchester require an appointment.
In Kingston, the Leon's Centre is hosting the city's test site though Gate 2.
It moves to the Beechgrove Complex near King Street West and Portsmouth Avenue this weekend and will start with two days of drive-thru testing as a trial.
Napanee's test centre is open daily for people who call ahead.
WATCH | Why did Ontario cut comprehensive nursing home inspections?
People can arrange a test in Bancroft, Belleville, Picton or Trenton by calling the centre. Only Belleville and Trenton run seven days a week and also offer online booking.
The Leeds, Grenville and Lanark unit has walk-in sites in Kemptville and Brockville — the latter with extended hours this weekend.
Testing sites in Smiths Falls and Almonte which require an appointment, same for a pop-up site in Perth today.
Renfrew County residents should call their family doctor. Those without access to a family doctor can call 1-844-727-6404 for a test or if they have health questions, COVID-19-related or not.
People can also visit the health unit's website to find out where testing clinics will be taking place each week.
Because of the high demand for <a href="https://twitter.com/hashtag/COVID19?src=hash&amp;ref_src=twsrc%5Etfw">#COVID19</a> testing, we've added pop-up locations in <a href="https://twitter.com/hashtag/Arnprior?src=hash&amp;ref_src=twsrc%5Etfw">#Arnprior</a> <a href="https://twitter.com/hashtag/Renfrew?src=hash&amp;ref_src=twsrc%5Etfw">#Renfrew</a> <a href="https://twitter.com/hashtag/Eganville?src=hash&amp;ref_src=twsrc%5Etfw">#Eganville</a> + <a href="https://twitter.com/hashtag/Petawawa?src=hash&amp;ref_src=twsrc%5Etfw">#Petawawa</a>. This is in addition to regular schedule available at <a href="https://t.co/60yVvCMyUu">https://t.co/60yVvCMyUu</a><br><br>*Our 24/7 phone lines are busy today + you may be asked to call back . <a href="https://t.co/cQFmrhsmzG">pic.twitter.com/cQFmrhsmzG</a>

&mdash;@rcvtac
In western Quebec:
Outaouais residents can make an appointment in Gatineau seven days a week at 135 blvd. Saint-Raymond or 617 avenue Buckingham.
They can now check the approximate wait time for the Saint-Raymond site.
There are recurring clinics by appointment in communities such as Gracefield, Val-des-Monts and Fort-Coulonge.
They can call 1-877-644-4545 if they have other questions, including if walk-in testing is available nearby.
Tests are strongly recommended for people with symptoms or who have been in contact with someone with symptoms. People without symptoms can also get a test.
First Nations, Inuit and Métis:
Akwesasne has had 14 confirmed COVID-19 cases, most linked to a gathering on an island in July.
It has a mobile COVID-19 test site available by appointment only.
Anyone returning to the community on the Canadian side of the international border who's been farther than 160 kilometres away — or visited Montreal — for non-essential reasons is asked to self-isolate for 14 days.
Inuit in Ottawa can also call the Akausivik Inuit Family Health Team at 613-740-0999 for service, including testing, in Inuktitut or English on weekdays.
People in Pikwakanagan can book an appointment for a COVID-19 test by calling 613-625-2259.
Anyone in Tyendinaga who's interested in a test can call 613-967-3603 to talk to a nurse.
For more information
COVID antibodies endure over six months in China trial subjects – BNN
The amount of COVID-19 antibodies in trial subjects who received China's experimental vaccines remained high six months after the first shots, said a top Chinese scientist, projecting confidence that the country will be among the first to produce effective inoculation against the coronavirus.
The high levels detected in volunteers who took part in the earliest clinical trials suggest that the shots are effective and can provide immunity against the virus for an extended period of time, though final-stage testing results still need to be evaluated, Zeng Guang, chief scientist of the Chinese Center for Disease Control and Prevention, said in a briefing in Beijing on Friday.
Tianjin-based CanSino Biologics Inc, which is co-developing a coronavirus shot with the Chinese military, was the first in the world to administer an experimental vaccine into healthy people in March, though Zeng did not specify which vaccine candidate he was referring to.
China now has at least 10 vaccine candidates in human trials, with four in the final stages of Phase III testing around the world.
The country's confidence that it can deliver an effective and safe vaccine has grown in recent months. President Xi Jinping in May promised that China-developed vaccines would be a global "public good" shared by all. Supplying vaccines to other countries could help repair China's image around the world, tarnished by its initial missteps in handling the original virus outbreak in Wuhan.
Chinese vaccine developers are now neck-and-neck with western pharmaceutical firms including AstraZeneca Plc and Pfizer Inc. in the race to deliver a viable vaccine against the novel coronavirus. With outbreaks flaring again across Asia and Europe, and governments bracing for a fresh wave in the northern hemisphere winter, pressure is mounting for immunization efforts to deliver, with a vaccine key to countries re-opening their economies safely.While testing is still underway, vaccine developers have quickly expanded production capacity to prepare to meet the overwhelming demand. China's annual coronavirus vaccine production is expected to reach 610 million doses by end of this year and will grow to 1 billion doses by the end of 2021, Zheng Zhongwei, an official at the country's National Health Commission, said at Friday's briefing.
China has promised to provide vaccines for at least 62 countries, signing formal agreements with allies like Indonesia and Pakistan. Meanwhile is appears to be blocking cooperation efforts with countries with which it has tense relations, such as Canada.
Chinese vaccine frontrunner Sinovac Biotech Ltd., has said that it will give countries running its final-stage trials — Brazil, Indonesia and Turkey, among others — vaccine shots at the same time as the Chinese population.
COVID-19 testing now available in some Ontario pharmacies – Global News
TORONTO — Some Ontario pharmacies will begin offering COVID-19 tests today as the province tries to ease the burden on busy assessment centres.
Up to 60 pharmacies are offering the appointment-only tests to certain asymptomatic individuals, such as those with loved ones in long-term care homes, close contacts of a case or high-risk workers.
Meanwhile, the government announced yesterday that the province's assessment centres will now focus on testing those with symptoms, exposure to a case and people involved in outbreak investigations.
Premier Doug Ford had previously said anyone who wanted a test could get one at an assessment centre but changed that message yesterday.
That means some people with no symptoms who are simply seeking reassurance they don't have the virus will not be able to access testing offered by the province.
Ford is also expected to announce another part of the province's fall pandemic preparedness plan today.

2:52


Coronavirus: Ontario health officials explain COVID-19 test being used in pharmacies



© 2020 The Canadian Press