'We can't just switch it off': How it feels to have an eating disorder at Christmas – Herald Planet
Matthew Broberg-Moffitt, 37, remembers the first Christmas clearly. He was 16 years old and was helping his grandmother cook in the kitchen of their home in Nebraska, US. She asked him to taste the gravy she was making and tell her whether it needed seasoning. But he couldn't bring himself to put the spoon in his mouth. Two decades later, he still has that feeling. Last year, when his mother-in-law took over a stuffing he was making, he felt so upset he had to leave the festivities for the day.
Broberg-Moffitt has had a non-specified eating disorder since late childhood and says, like many with disordered eating, that the festive period – with its intense focus on food, alcohol, treats and overindulging – is particularly difficult. In order to deal with it he tries to be involved in the preparation of food, so he can control what goes into the dishes. Pretending to snack while cooking is also an excuse he uses if he doesn't want to eat later.
Daniela Beck, from Woking, was diagnosed with anorexia in 2017 and also makes sure she is in charge of cooking at Christmas to manage her food-related anxiety. "I find it easier that way," she says. The 23-year-old also practices eating the components of her Christmas meal in the weeks before, and asks family not to gift her any food or clothes. But the hardest bit? The narrative of over-indulging and then dieting in January. "You have to participate and then a week later are told to go on a diet because you were 'naughty' at Christmas," she says.
Download the new Indpendent Premium app
Sharing the full story, not just the headlines
There are approximately 1.25 million people in the UK with an eating disorder, according to BEAT, the UK's largest dedicated charity. The disorders affect predominantly girls and young women between the ages of 12-20, but men also make up 25 per cent of sufferers. Recent research from the NHS information centre showed up to 6.4 per cent of the population displayed signs of an eating disorder.
Although eating disorders can be triggered at any time in the year, many with conditions like anorexia or bulimia – which the NHS says are characterised by people to try and restrict their weight – can find Christmas particularly challenging. "With such an intense focus on food and family, Christmas can be an understandably difficult time for people managing an eating disorder," Sarah Murphy, associate director for advice at Rethink Mental Illness, tells The Independent.
Caroline Price, director of services at BEAT says she often sees people particularly struggling in December. "The Christmas period can be extremely difficult for people with all kinds of eating disorders. The pressure to eat large amounts can be triggering for people with binge eating disorder and bulimia, as well as causing anxiety for people with anorexia."
"Christmas itself doesn't trigger my eating disorder but the opportunity to be triggered is much more than usual because of all the things that are associated with the holiday," says Jason Fisher from Manchester who has had binge eating disorder since he was 10. Although the 20-year-old loves Christmas – "I put my tree up on 1 November" – his coping techniques, like meal prepping, are hard to maintain with lots of spontaneous meals out and abnormal treats like advent calendars. "I find myself sneaking extra food during the holidays, and one Christmas I just spent lying on the floor night after night full of nothing but hatred for what I was," he says. "I desperately wanted some help and support for how I was feeling."
Some people find the period so hard they create ways to remove themselves from the festivities entirely.
Sophie Smith, 28, from London, who suffers from periodic anorexia and recurrent bulimia says she would purposefully ask for more shifts in her bar job in the weeks leading up to Christmas, so that she could avoid socialising and therefore reduce her calorie intake. She would also spend long parts of Christmas Day in bed asleep for the same reason. "It was a safe way to remove myself from these situations without being judged or questioned," she explains.
Others find that they are unable to cope at home and are admitted to hospital or a treatment programme over the period. Rebecca Quinlan, 31, from Chelmsford in Essex, who was diagnosed with anorexia in 2008, had to spend several Christmases in hospital because of how extreme her eating disorder became around the holiday period.
Before she was admitted she remembers getting up at 5am on Christmas morning to exercise in the kitchen for two hours, before anyone woke up. She worried having one extra Brussels sprout would make her gain weight, and would even stop herself smelling the food in case she "inhaled calories". One year she got so angry at the portion of turkey served by her mum she threw the plate across the room in front of her family.
"[Christmas] was a stark reminder that while I thought I had been doing well and my eating disorder was getting smaller, actually it was still very much there," she says. "I was so down the whole time because I was obsessing about what I was eating and how I could burn calories."
Similarly, Hope Virgo, 29, from London, who was diagnosed with anorexia 16 years ago, says she remembers a Christmas that really showed her how far her illness had come to taking over her life. She was so determined to avoid eating she caused a scene at the dinner table and used the distraction to hide food in her pockets.
"I would shove it in to my pockets then empty it out later on when I had the chance. It was horrid looking back there was meat and gravy in the pockets of my jacket, dripping through. But I felt like it was the only way. Up until that point it had been fairly easy to go under the radar, but my family were on eggshells around me that Christmas."
Ms Quinlan says what triggers her eating disorder at Christmas, more than food, is the perception that it is the "most wonderful time of the year". She says: "I feel so far removed from this so Christmas heightens my feelings of sadness and loneliness."
Ms Price, from BEAT, says this is common among those with eating disorders. "People with eating disorders often try to hide their illness and at Christmas when eating is a social occasion – often with people who they do not see frequently – they may feel ashamed and want to isolate themselves from others," she says.
This emotional impact cannot be underestimated. Jodie, who did not want her surname to be used, 24, from Hertfordshire, was diganosed with anorexia in 2019 and says getting ready to spend her first Christmas with the eating disorder diagnosis is "terrifying". "This year I don't just feel stressed. I don't just feel anxious. I feel absolutely terrified. I feel full of dread."
Cara Sturgess, 29, from Hampshire, who has had anorexia for 17 years, also says that one of the most misunderstood parts of eating disorders is that it cannot be "switched off" just because the social calendar requires you eat and drink. She says: "We can't pretend that everything is okay for the sake of Christmas."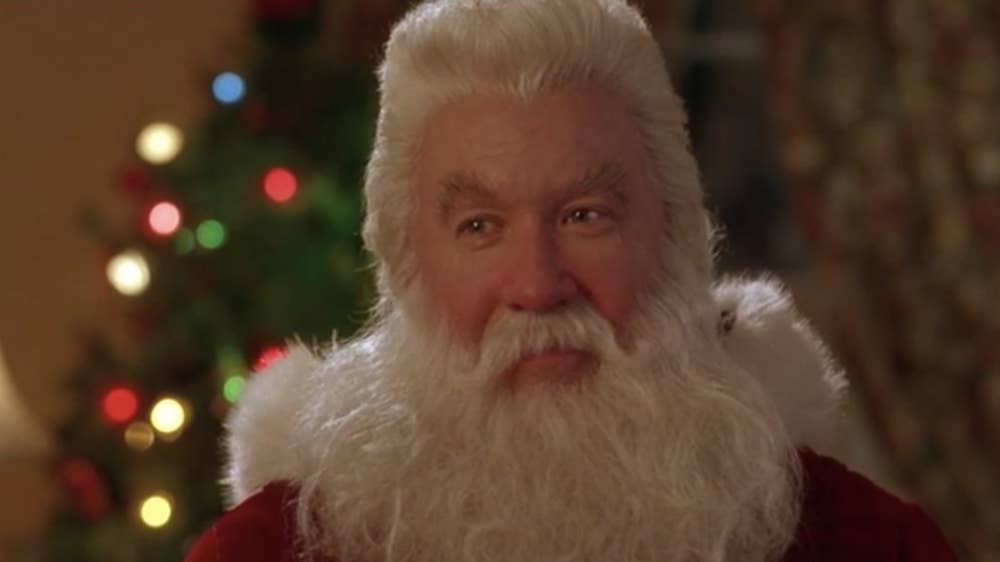 So how can the festive period be managed best for those managing eating disorders? Ms Price says for the sufferer themselves there are a few things they can do, including planning ahead and sharing concerns with those closest to them. "It's important to plan ahead and openly discuss when and how food will be involved over the Christmas period.
"It can help to steer attention away from food, so once meals are over, find activities that focus on something else, such as a family walk, playing board games, or watching a funny film together."
But more importantly, for family and friends, avoid comments such as "don't you look healthy?" or "haven't you done well eating your dinner?" as these could be misinterpreted and cause more harm than good.
Ms Quinlan says people should try not to talk about over-eating. "This triggers my ED into panic mode and I [feel] I must never ever do that."
Rebecca Lindley, 26, from Sheffield, who has had anorexia for 12 years, says: "Stop talking about the diet you're going to go on in January and don't use words like 'bad' or 'naughty' around food. This whole mentality makes people with ED feel that they can't enjoy themselves around Christmas without making up for it later."
Ms Murphy recommends that the most important thing for friends and family to do is show patience, love and understanding. "Accept that you might not understand everything that a loved one is going through. Instead positively reinforce your relationship with them as much as possible."
If you have been affected by any of the issues mentioned in this article, you can contact the following organisations for support: the BEAT helpline on 0808 801 0677​ or Mind on 0300 123 3393​.
Worldwide coronavirus cases cross 161.42 million, death toll at 3,488,751
More than 161.42 million people have been reported to be infected by the novel coronavirus globally and 3,488,751​ have died, according to a Reuters tally.
Infections have been reported in more than 210 countries and territories since the first cases were identified in China in December 2019.
Interactive graphic tracking global spread of coronavirus: open https://tmsnrt.rs/2FThSv7 in an external browser.
Eikon users can click  for a case tracker.
The following table lists the top 50 countries by the number of reported cases. A complete list is available with the above links.
COUNTRIES AND TOTAL DEATHS CONFIRMED DEATHS PER
TERRITORIES CASES 10,000
INHABITANTS
United States 584,768 32,926,288 17.9
India 262,317 24,046,809 1.94
Brazil 430,417 15,433,989 20.55
France 107,423 5,848,154 16.04
Turkey 44,301 5,095,390 5.38
Russia 254,590 4,922,901 17.62
United Kingdom 127,668 4,446,824 19.21
Italy 123,927 4,146,722 20.51
Spain 79,339 3,604,799 16.95
Germany 85,903 3,579,871 10.36
Argentina 69,254 3,242,103 15.56
Colombia 79,760 3,067,879 16.06
Poland 71,311 2,849,014 18.78
Iran 76,433 2,732,152 9.34
Mexico 219,901 2,375,115 17.43
Ukraine 47,620 2,143,448 10.67
Peru 65,316 1,873,316 20.02
Indonesia 47,823 1,734,285 1.79
Czech Republic 29,857 1,651,178 28.09
South Africa 55,012 1,605,252 9.52
Netherlands 17,423 1,589,282 10.11
Canada 24,825 1,312,408 6.7
Chile 27,520 1,266,601 14.69
Iraq 15,910 1,134,859 4.14
Philippines 18,958 1,131,467 1.78
Romania 29,413 1,070,605 15.11
Sweden 14,275 1,037,126 14.03
Belgium 24,645 1,026,473 21.56
Pakistan 19,384 873,220 0.91
Portugal 16,999 841,379 16.53
Israel 6,379 839,076 7.18
Hungary 29,041 796,390 29.71
Bangladesh 12,102 779,535 0.75
Jordan 9,203 722,754 9.24
Serbia 6,646 705,185 9.52
Switzerland 10,179 679,510 11.96
Japan 11,396 673,821 0.9
Austria 10,455 635,780 11.83
United Arab Emirates 1,626 543,610 1.69
Lebanon 7,569 534,968 11.05
Morocco 9,091 514,670 2.52
Malaysia 1,822 462,190 0.58
Nepal 4,669 439,658 1.66
Saudi Arabia 7,134 431,432 2.12
Bulgaria 17,194 413,320 24.48
Ecuador 19,442 405,783 11.38
Slovakia 12,168 387,162 22.34
Greece 11,322 373,881 10.55
Belarus 2,681 373,351 2.83
Panama 6,288 369,455 15.05
Source: Reuters tally based on statements from health ministries and government officials
Generated at 10:00 GMT.
(Editing by David Clarke)
Canada plots course to fully vaccinated return to gatherings in fall
Canada on Friday said there would be a gradual return to a world with indoor sports and family gatherings as more people get vaccinated, but it did not go as far as the United States in telling people they could eventually ditch their masks.
Canada has administered one dose of a COVID-19 vaccine to just over half its adult population, and the country may be over the worst of its current third wave of infections, Chief Public Health Officer Theresa Tam said.
On Thursday, the U.S. Centers for Disease Control and Prevention (CDC) advised that fully vaccinated people do not need to wear masks outdoors and can avoid wearing them indoors in most places, guidance the agency said will allow life to begin to return to normal.
On Friday, Canada's public health agency offered guidelines to the 10 provinces, which are responsible for public health restrictions.
The agency says once 75% of Canadians have had a single dose and 20% are fully vaccinated, some restrictions can be relaxed to allow small, outdoor gatherings with family and friends, camping, and picnics.
Once 75% of those eligible are fully vaccinated in the fall, indoor sports and family gatherings can be allowed again.
"I think masks might be the last layer of that multi-layer protection that we'll advise people to remove," Tam told reporters, noting that in Canada colder temperatures meant people would start spending more time indoors in the fall.
"We are taking a bit of a different approach to the United States," she added. While in most of Canada masks are not required outdoors, they are mandatory indoors.
Less than 4% of Canada's adult population has been fully vaccinated compared to more than 36% of Americans.
Prime Minister Justin Trudeau, who has promised that everyone who wants to can be fully vaccinated by September, this week spoke of a "one-dose summer" and a "two-dose fall" without explaining what that might look like.
(Reporting by Steve Scherer and David Ljunggren; Editing by Hugh Lawson)
Delayed 2nd Pfizer/BioNTech shot boosts antibodies in elderly; COVID-19 obesity risk higher for men
The following is a roundup of some of the latest scientific studies on the novel coronavirus and efforts to find treatments and vaccines for COVID-19, the illness caused by the virus.
Delaying second Pfizer/BioNTech dose boosts antibodies in elderly
Delaying the second dose of the Pfizer/BioNTech COVID-19 vaccine beyond the originally recommended three-week gap used by the companies in clinical trials appears to induce a stronger antibody response in the elderly, UK researchers found. Shortly after the vaccine became available, UK health officials advised that the second dose should be given 12 weeks after the first to allow more people to get protected by a first dose early on. In a new paper seen by Reuters and expected to appear on medRxiv on Friday ahead of peer review, researchers found that among 175 people ages 80 to 99, those who got their second dose at 12 weeks had antibody responses that were 3.5 times higher than those who got it after three weeks. Antibodies are only one part of the immune system, and vaccines also generate T cells that fight infections. The peak T cell responses were higher in the group with a three-week interval between doses, and the authors cautioned against drawing conclusions on how protected individuals were based on which dosing schedule they received. (https://reut.rs/3wjPK9B)
Impact of obesity on COVID-19 risks may be greater in men
The known increased risk of severe COVID-19 and death linked to obesity may be even more pronounced for men than women, new data suggest. Researchers studied 3,530 hospitalized COVID-19 patients with an average age of 65, including 1,469 who were obese. In men, moderate obesity was associated with a significantly higher risk of developing severe disease, needing mechanical breathing assistance and dying from COVID-19. (The threshold for moderate obesity is a body mass index (BMI) of 35. In an 5-foot, five-inch tall (1.65 m) adult, that would correspond to a weight of 210 pounds (95 kg). In women, however, only a BMI of 40 or higher, indicating severe obesity, was linked with the increased risks. In a report published in European Journal of Clinical Microbiology & Infectious Diseases, the researchers note that while obesity is known to be linked with body-wide inflammation, patients' levels of inflammatory proteins did not appear to explain the association between obesity and severe illness. For now, they conclude, "particular attention should be paid" to protecting patients with obesity from the coronavirus, "with priority to vaccination access, remote work, telemedicine, and other measures given the higher risk of adverse outcomes once they are diagnosed with COVID-19." (https://bit.ly/3eO6GiA)
COVID-19 testing rates low among symptomatic Americans
Sick Americans appear to be passing up opportunities to get tested for coronavirus and thus are likely unknowingly spreading the infection throughout their communities, new research shows. Among 37,000 adults across the United States who participated in a smartphone app survey between March and October 2020, nearly 2,700 reported at least one episode of fever and chills. But according to a report published in JAMA Network Open, only a small fraction reported receiving a COVID-19 test result within seven days of the onset of illness. At first, as tests became more accessible, the numbers improved. In early April 2020, less than 10% of survey participants reporting illness with fever received test results within a week. By late July, that proportion had increased to 24.1%. Throughout the summer and fall, as tests became easier to find, the number of sick participants who reported getting tested remained flat. By late October, only 26% reported receiving a test result within a week of febrile illness. "It's shocking to me that when people have a fever they're still not getting tested," said coauthor Dr. Mark Pletcher of the University of California, San Francisco. "Tests are easy to come by. People might have coronavirus, might be spreading it to their friends and neighbors, and they're not getting tested." (https://bit.ly/2QUyMzf)
Open  in an external browser for a Reuters graphic on vaccines in development.
(Reporting by Nancy Lapid, Alistair Smout and Ronnie Cohen; Editing by Bill Berkrot