American buyers are buying properties abroad
Laetitia Laurent knows the value of looking far and wide for a good deal. The Florida-based business owner and her husband had been hunting for a second home for five years before snagging an incredible bargain — in Paris.
She made an offer in January on a 415-square-foot, one-bedroom apartment in the coveted Golden Triangle area between the Champs-Élysées and the Seine, and closed in June.
While the U.S. housing market has been slowing down — thanks to elevated home prices and mortgage rates — there's been a growing trend of wealthy American buyers investing in overseas homes, buoyed by favorable exchange rates and a strong dollar.
"I think we saved probably close to $100,000 between the time we made the offer and the time we closed," says Laurent, who will use the property as a vacation home and a space to host clients for her interior design firm, Laure Nell Interiors. The euro-dollar exchange rate plunged over 12% last year, falling below parity in August.
Whether you're a retiree looking to spend your golden years somewhere warm and tropical, or someone investing in a second home for some extra rental income, international properties are currently all the rage.
Don't miss
American buyers are buying properties abroad
The numbers show a clear trend. Coldwell Banker surveyed wealthy American buyers and noted that 67% of respondents own properties outside the U.S. According to Wealth-X figures, the number of high net worth Americans who purchased property abroad in 2022 was also expected to rise by 14% from 2021 and 29% from 2019.
Kelly Cutchin, country manager USA at global payments services provider Moneycorp Americas, says some of these buyers may be looking for an investment property or vacation home, while others could be "jumping the pond" and looking to relocate entirely.
Central America is currently the top preference for affluent Americans, followed by Canada, Mexico, Asia, South America and Europe.
Some countries, such as Portugal, also offer "golden visa" programs, in which wealthy individuals obtain residency or citizenship in exchange for a substantial investment, like in real estate.
The Trend report indicates that while the 55+ age group has the largest share of foreign property ownership, the 25-34 age group has moved up from last to second position.
Cutchin says this is due to generational wealth. "There are a lot more high net worth individuals (HNWI) under the age of 30 than before. These youngsters are looking to diversify their portfolios and starting young is almost never a bad idea."
An October Bank of America study indicated that rich young Americans are looking to alternative investments, such as real estate and cryptocurrency to boost their wealth.
Why overseas locations may offer more perks
Laurent says that aside from her apartment's Haussmanian architecture, the declining exchange rate and low mortgage rates in France at the time made it an excellent investment. Even now, French mortgage rates are just above 2%, while American rates remain over 6%.
American home prices, inflation and the political climate may be contributing to buyers looking abroad. If you're thinking of relocating to a different country, you could sell your home for a high price now and potentially score a lower price elsewhere.
The rise of remote work and social media posts with enticing photos and reels of different countries could also encourage buyers to look outside of the U.S.
Cutchin says some buyers may be motivated by others in their social circle buying homes overseas. "We all have a bit of FOMO, right? 'Everyone in my country club is doing it — so I want to have that same status as Suzy, and so therefore, I too need to buy a property in Paris, and we can vacation together with our families.'"
What US buyers need to know
Cutchin says the most important thing is to do your research. Speak to a real estate agent and an international tax consultant, and look into foreign ownership laws.
In some countries, you may need to afford an all-cash purchase. You could look into financing through your local bank or foreign mortgage products — but Cutchin says these can be limited and could require a larger down payment than what you might see in the U.S. "It's not uncommon to see a deposit amount of upwards of 30%."
You may also need to account for extra costs, like translator, tax and legal fees, international bank transfer fees and insurance.
Laurent, who has dual American and French citizenship, went through a French bank to secure her mortgage and needed to purchase life insurance to protect her loan.
Although Laurent benefited from the exchange rate declining last year, Morgan Stanley foreign exchange strategists are predicting it to rise back to $1.15 by the end of 2023. You could consider speaking to a currency expert to lock in your rate before making an investment overseas — for example, Moneycorp allows clients to lock in an exchange rate for up to two years.
"Let's face it, if the rate moves against you 10 cents between now and June of next year — when you go to actually facilitate that transaction — it might actually place you in a situation where you can no longer afford to make that investment, or you're not as comfortable as you were previously," Cutchin says.
Billions of dollars in commercial real estate loans are due; here's why you should care – KARE11.com
[unable to retrieve full-text content]
Billions of dollars in commercial real estate loans are due; here's why you should care KARE11.com




Source link
How distress in office real estate could ripple out into the markets – Axios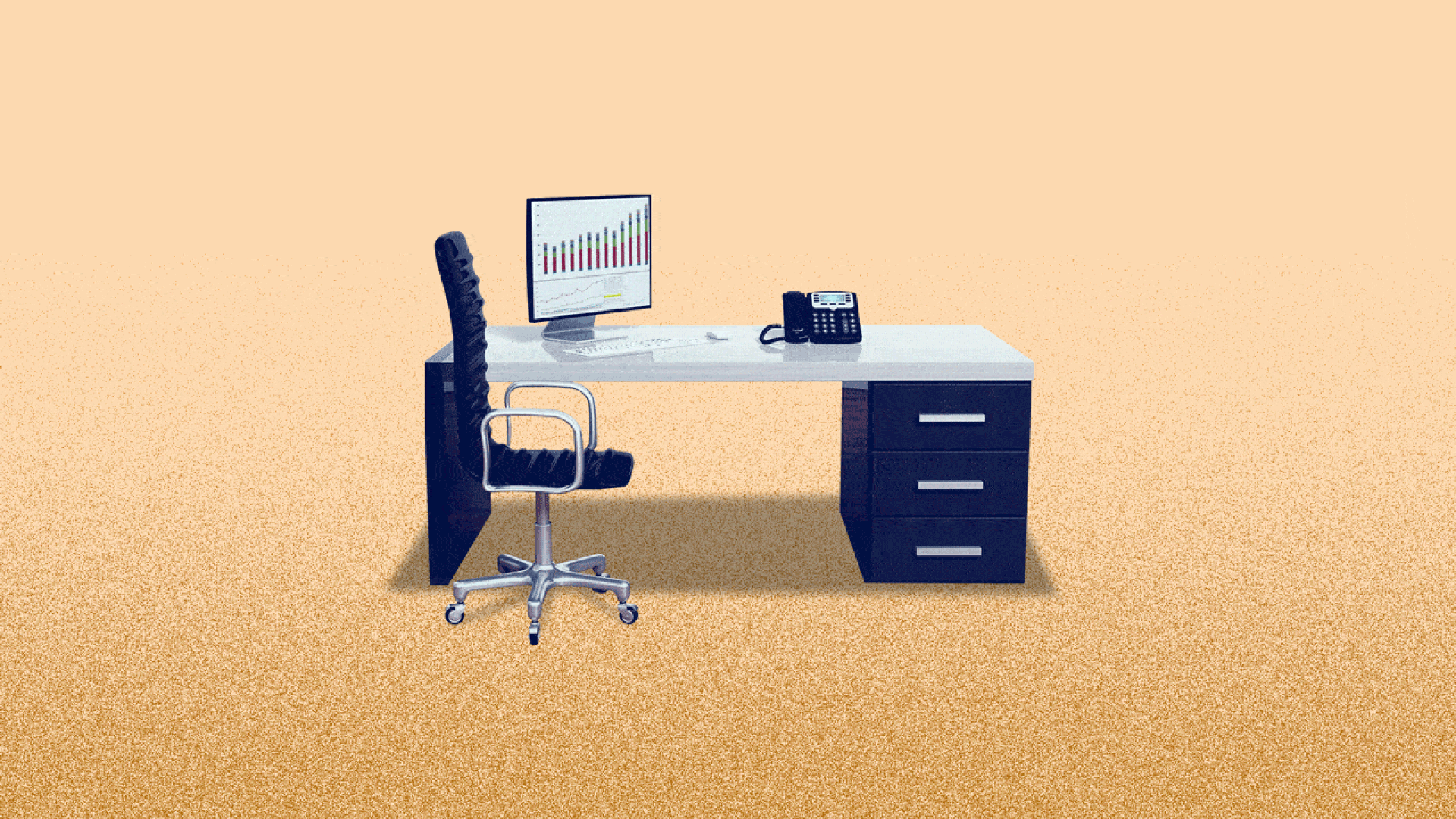 Illustration: Sarah Grillo / Axios
Office vacancies — plus the still simmering banking crisis — have us considering what a potential bust in the $6 trillion U.S. office property market might mean.
Why it matters: A deep downturn in property values is more than a problem for oligarchs, feuding billionaire clans and oil-rich foreign wealth funds.
State of play: Office utilization is still low compared to the before-times, with WFH and hybrid set-ups now standard for millions of former office drones.
By the numbers: Nearly 30% of companies still have remote or hybrid options — though that's come down from 40% in 2021, the latest government data shows.
Utilization — how many people actually use the offices that their companies rent — is down roughly 50% from pre-COVID levels, according to swipe-card systems operator Kastle Systems.
Office building appraisal values were down 25% in February compared to a year prior, according to a Goldman Sachs note that cites research shop Green Street.
Office rents — especially in large cities with lengthy commutes — have fallen, too.
The latest: Signs of stress are picking up, with delinquencies on commercial office mortgages touching 2.4% in February, up from 1.5% six months ago, according to Trepp. Defaults are starting to appear as well.
The impact: The value of commercial property produces anywhere between 20% and 40% of tax revenues for states and localities.
If those revenues fall, governments will have to cut services, raise taxes, or both, making cities less attractive.
Meanwhile, smaller banks are big lenders to real estate developers, putting them at risk if office defaults spike.
Goldman Sachs analysts estimate that banks hold roughly half of the $5.6 trillion in commercial property mortgages outstanding, with the overwhelming majority of that half held at small banks.
Many of those same regional banks have been under pressure since Silicon Valley Bank failed. With deposits migrating to larger institutions — or simply to higher-interest accounts like money markets — they'll have less capacity to refinance loans on office properties.
Property loans typically need to be refinanced every five to seven years — and failure to refinance or pay off the loan can result in a default. When that happens, the debt gets renegotiated, and the lender often takes losses.
If defaults pile up, it could worsen the pressure on office building values and make banks leerier of making office loans — exacerbating the defaults and the banks' losses.
Finally, pension funds have also sunk billions into real estate in recent years. The top 200 institutional managers owned about a half-trillion worth of real estate in 2022, according to trade publication Pensions & Investments.
"How those real estate portfolios of buildings are doing, will then affect, in the end, returns which these pension funds are getting. And that will also affect households which are dependent on these pension funds," says Vrinda Mittal, a Ph.D. candidate in finance and economics at Columbia Business School who has studied private real estate investments.
The bottom line: We're still in the early stages of the post-COVID era for offices, and how it will shake out is the trillion-dollar question.
B.C. real estate: 2 resort properties on sale for $8.25M
A pair of sprawling resort properties in B.C. – complete with a hotel, ski runs and lifts, lakefront cabins, a campground, and a pub – are on sale for less than the price of some Vancouver tear-downs.
Colliers has listed the Powder King Ski Resort and its "sister property" The Azouzetta Lake Resort for $8,250,000. It's being billed as a "once in a lifetime opportunity" to purchase the two properties, which are located at the base of the Pine Pass in Northeastern B.C.
The properties are remote, located 67 kilometres east of Mackenzie and 195 kilometres north of Prince George.
This image from an online listing by Colliers shows a resort property for sale in Northeastern B.C. (Image credit: collierscanada.com)
The ski resort, according to the listing, has been rated number 1 for snow in Canada, getting an average of 12 metres of snowfall each winter. In total, there are 364 hectares of skiable terrain, comprised of 37 runs serviced by three lifts.
Accommodations at the ski resort include a 50-room hotel, two cabins for staff, a lodge with a licensed pub and a cafeteria. The possibility for expansion is built in, the online listing says, noting the resort has a master plan with the province.
"There is a three-phase development plan which allows for land acquisitions, real estate development, commercial development, ski runs, lifts, and summer recreation activities," the realtor's website says.
This image from an online listing by Colliers shows a resort property for sale in Northeastern B.C. (Image credit: collierscanada.com)
The second resort is roughly six kilometres away from the ski resort, situated on the "pristine," 340-acre Azouetta Lake. The property includes several rustic but fully equipped A-frame cabins, RV sites, a campground, and on-site accommodations for a manager.
"The lake supports rainbow trout and an array of natural wildlife as well as numerous recreational opportunities such as kayaking, canoeing and boating as well as mountain biking, hiking, and other pursuits nearby," the description from Collier's says.
This image from an online listing by Colliers shows a resort property for sale in Northeastern B.C. (Image credit: collierscanada.com)
The property also has a gas station, a convenience Store and a restaurant called Café 97 which is open seven days a week, year-round.
A video tour of the property shows more of what it has to offer.