Welch profited from investment in COVID-19 testing firm – vtdigger.org
Less than a month ago, as he received briefings on the coronavirus, Rep. Peter Welch purchased more than $7,500 worth of stock in Qiagen, a German diagnostics company that produces COVID-19 tests and, in the midst of a global economic meltdown, has been a rare company with a rising stock value.
In an interview Tuesday, the Vermont Democrat said the purchase was made by his investment adviser and without his consultation. "I can assure you that I had no knowledge of the purchase," he said. "I had never heard of the company Qiagen."
Welch said he sold the Qiagen stocks Tuesday and planned to donate all profits from the transaction — he estimated somewhere between $300 and $500 — to the Committee on Temporary Shelter (COTS), a Vermont-based charity that helps the homeless.
A spokesperson for Welch said he purchased 210 shares less than a month ago at $36.36 a share, an investment of $7,635.60. Shares sold for as low as $38.81 on Tuesday and closed with a high for the day at $39.86, meaning Welch walked away with between $8,150.10 and $8,370.60, a profit of $514 to $735, depending on what time of the day he sold.
Qiagen has developed a test that can differentiate between the coronavirus and 20 other respiratory ailments with results in an hour.
Welch is not the only person on Capitol Hill who invested wisely in recent weeks. According to Politico, a number lawmakers and congressional aides have recently bought and sold stocks tied in various ways to the coronavirus crisis. The most prominent examples were two Republican senators, Richard Burr and Kelly Loeffler, who unloaded millions in stocks shortly before the market crashed.
According to federal financial disclosure forms, Welch purchased the Qiagen stock on Feb. 27. That same day, Reuters reported that the House Intelligence Committee, of which Welch is a member, had recently received a COVID-19 briefing from America's spy agencies. Welch appears to have first publicly expressed serious concerns over the Coronavirus on Feb. 26, in a co-authored letter to President Donald Trump.
Welch acknowledged attending recent intelligence briefings, but said he was barred from commenting on their contents. He contended that congressional briefings do not influence his investment portfolio, and said he was first alerted to the coronavirus threat through public channels. "I know the first information I heard about corona was in the newspaper," he said.
While Vermont's two U.S. senators, Bernie Sanders and Patrick Leahy, are invested in a number of mutual funds, their investment activity is much less active than Welch, the state's sole U.S. representative.
VTDigger is underwritten by:
In 2019 alone, Welch purchased between $16,000 and $240,000 in investments including stocks in companies like General Mills, as well as purchasing Treasury notes. Welch, whose work on the House Committee on Energy and Commerce often involves oversight into technology and consumer goods, has also invested in a number of tech and consumer goods companies, including Orbotech, Church & Dwight, and Mitek Systems.
In late October, for instance, Welch purchased between $1,000 and $15,000 of stocks in RegenxBio, a company developing gene therapy treatments. Less than two weeks later, on Nov. 8, Welch sold the RegenxBio stocks shortly after the FDA announced it had put a partial development hold on the firm's leading gene project, which seeks to treat vision loss.
Asked if he has set specific rules for his investment adviser, Welch answered "no pharma." Asked if he had ever discussed not investing in companies that could potentially see their business under scrutiny by his congressional committees, Welch said he hadn't.
In 2018, VTDigger reported that Welch was heavily invested in health care companies while pushing a controversial law that some said curtailed the ability of federal authorities to stem elicit black market prescription drug channels. In 2012, the Wall Street Journal reported that Welch held stocks in financial firms as Congress debated new regulations on Wall Street firms.
Welch told VTDigger in 2018 that he did not support a ban on congressional stock trading, but pointed out he had been a proponent of the 2012 Stock Act, which formally banned insider trading in Congress. In 2017, former Rep. Chris Collins, R-N.Y., was investigated for insider trading under the Stock Act. He later pleaded guilty to insider trading.
In an interview Tuesday, Welch pointed out that the Stock Act mandated disclosure of congressional investment transactions. "It's because of that law that you and others were able to see that purchase," he said. "Transparency is what is really important here."
In recent years, a number of progressive lawmakers, including Sen. Elizabeth Warren, D-Mass., have floated legislation that would ban members of Congress from trading individual stocks. In recent days, Democratic Rep. Alexandria Ocasio-Cortez of New York announced plans to draft a House bill that would ban stock trading.
Asked if he would support such legislation, Welch expressed qualified support. "I'm very open to it and I'm going to look at it," he said.
Sign up for our guide to the global coronavirus outbreak and its impact on Vermont, with latest developments delivered to your inbox.
AG Mortgage Investment Trust, Inc. Provides Updates as of April 8, 2020 – Business Wire
NEW YORK–(BUSINESS WIRE)–AG Mortgage Investment Trust, Inc. (NYSE: MITT) (the "Company") announced today that it is providing updates on several matters pertaining to the Company.
Update Regarding Discussions with Financing Counterparties
The Company continues to engage in discussions with its financing counterparties with regard to entering into a forbearance agreement pursuant to which each participating counterparty would agree to forbear from exercising its rights and remedies with respect to an event of default under the applicable financing arrangement for an agreed-upon period. The Company has made significant progress with certain of its largest counterparties in these negotiations and believes it has reached substantive agreement with these counterparties with respect to the terms and form of a forbearance agreement. The Company has received in escrow signature pages for the forbearance agreement and ancillary documents from two of its larger financing counterparties and expects to receive signature pages from additional counterparties. The Company understands that certain additional counterparties are reviewing the terms and form of the forbearance agreement to determine whether to participate. Nevertheless, the Company cannot predict whether certain or any of its financing counterparties will enter into a forbearance agreement, the timing of any such agreement, or the terms thereof.
Update on Financing Arrangements
Since March 23, 2020, the Company and several of its subsidiaries have received from several of its financing counterparties margin call notices, notifications of alleged events of default and deficiency notices. Subject to the terms of the applicable financing arrangements, if the Company fails to deliver additional collateral or otherwise meet margin calls when due, the financing counterparties may be able to demand immediate payment by the Company of the aggregate outstanding financing obligations owed to such counterparties, and if such financing obligations are not paid, may be permitted to sell the financed assets and apply the proceeds to the Company's financing obligations and/or take ownership of the assets securing the Company's financing obligations. The Company may also be liable for a shortfall if the proceeds from such sale or value of such assets is less than the relevant financing obligation. In the event of a default under one or more of those agreements, financial and other obligations under such agreements, and in some cases the Company's obligations as a guarantor, may be accelerated and the counterparties may be able to take ownership of the assets pledged to secure the financing obligations by the Company or its subsidiaries. The Company and its subsidiaries also may be subject to penalties under those agreements and may suffer cross-default claims from its other lenders.
Through April 7, 2020, the Company has received an aggregate of approximately $145 million of margin calls due to mark to market declines and haircut changes, which it has not honored or otherwise met through the satisfaction of financing liabilities. Additionally, through April 2, 2020, either the Company has sold, or lenders have notified the Company that they have sold or taken ownership of, assets subject to $425 million of certain financing obligations. In connection therewith, the Company has also received deficiency and close-out notices from certain counterparties alleging deficiencies aggregating approximately $34.2 million under these financing agreements. Approximately $29.6 million of such deficiencies were alleged by certain affiliates of Royal Bank of Canada ("RBC") by notice to the Company on April 2, 2020. As previously disclosed, the Company disputes RBC's notices of events of default and deficiency amounts and filed a suit in federal district court in New York describing the wrongful conduct by RBC and seeking damages. The Company is unable to identify the ultimate acquirers of all such assets because certain of the transactions were completed by various financing counterparties through dealers. Additional counterparties may sell in the future assets pledged to secure financing obligations and the Company cannot predict if such sales will result in positive or negative net cash proceeds.
Update on Company Portfolio
As previously reported, on March 23, 2020, the Company, in an effort to prudently manage its portfolio through unprecedented market volatility and to preserve long-term stockholder value, completed the sale of the Company's portfolio of residential mortgage-backed securities issued or guaranteed by a U.S. government-sponsored entity (the "Agency Portfolio"). After satisfaction of an aggregate of approximately $880 million of repurchase financing obligations with respect to the Agency Portfolio, the transaction netted the Company approximately $38 million of cash proceeds. The Company expects its cash and unencumbered assets to be pledged as collateral for the benefit of its participating financing counterparties upon the execution of the forbearance agreement described.
ABOUT AG MORTGAGE INVESTMENT TRUST, INC.
AG Mortgage Investment Trust, Inc. is a hybrid mortgage REIT that opportunistically invests in and manages a diversified risk-adjusted portfolio of Agency RMBS and Credit Investments, which include Residential Investments and Commercial Investments. AG Mortgage Investment Trust, Inc. is externally managed and advised by AG REIT Management, LLC, a subsidiary of Angelo, Gordon & Co., L.P., an SEC-registered investment adviser that specializes in alternative investment activities.
FORWARD LOOKING STATEMENTS
This press release includes "forward-looking statements" within the meaning of the safe harbor provisions of the United States Private Securities Litigation Reform Act of 1995 related to the Company's outstanding indebtedness and the status of our ongoing discussions with our repurchase counterparties, among others. Forward-looking statements are based on estimates, projections, beliefs and assumptions of management of the Company at the time of such statements and are not guarantees of future performance. Forward-looking statements involve risks and uncertainties in predicting future results and conditions. Actual results and outcomes could differ materially from those projected in these forward-looking statements due to a variety of factors, including, without limitation, changes in interest rates, changes in default rates, changes in the yield curve, changes in prepayment rates, the availability and terms of financing, changes in the market value of our assets, general economic conditions, conditions in the market for Agency RMBS, Non-Agency RMBS, ABS and CMBS securities, Excess MSRs and loans, our ability to predict and control costs, conditions in the real estate market, legislative and regulatory changes that could adversely affect the business of the Company and the ongoing spread and economic effects of the novel coronavirus (COVID-19). Additional information concerning these and other risk factors are contained in the Company's filings with the SEC, including its most recent Annual Report on Form 10-K and subsequent filings. Copies are available free of charge on the SEC's website, http://www.sec.gov/. All information in this press release is as of April 8, 2020. The Company undertakes no duty to update any forward-looking statements to reflect any change in its expectations or any change in events, conditions or circumstances on which any such statement is based.
Source: AG Mortgage Investment Trust, Inc.
17 tips for more successful investing – MoneySense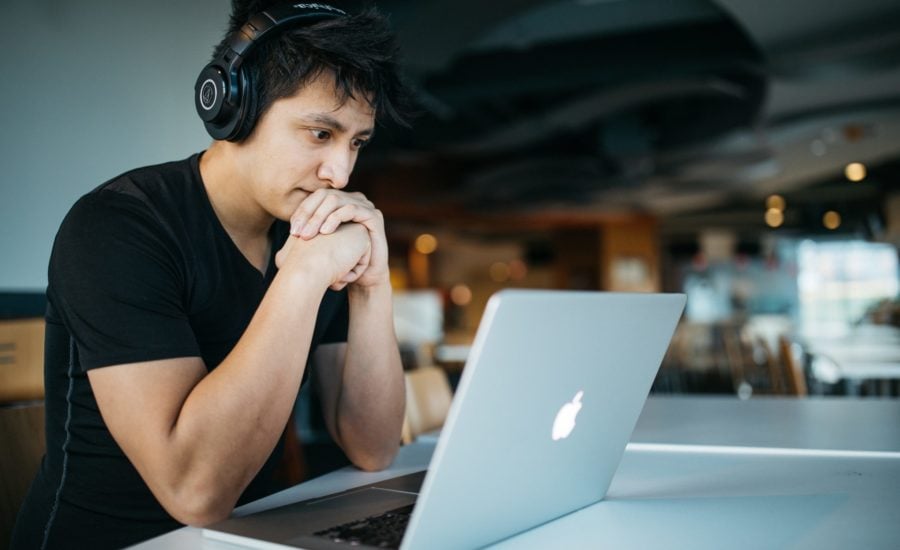 What is the most important thing to keep in mind as an investor? This is a question one of my students asked the late Walter Schloss, a legendary value investor, a few years ago when he talked to my value-investing students at the Ivey Business School. His reply was "do not lose money."
Schloss argued that once you lose money it might be difficult to recover. For example, if you go down by 50%, you must then go up by 100% to break even.
Unlike other investors, value investors place a greater emphasis in avoiding losses than making money. In the words of Aristotle, "the aim of the wise is not to secure pleasure, but avoid pain."
The following checklist, adapted from Walter Schloss' writings, helps investors avoid losing money, and will go a long way towards achieving financial success.
Before investing, try to determine the value of a stock. A share of a stock represents part of a business; it is not just a piece of paper. Since buying a stock is tantamount to buying a piece of the company, one therefore needs to understand a lot about the company.
Compare price to value. How far below value is the stock trading at? That is, is there a margin of safety?
Examine the quality of the balance sheet. Be sure that the company is not over-leveraged in relation to the norm in the industry. If it is, you may risk permanent loss of capital.
Have patience and a long-term perspective.
Do not buy on tips and never make impulsive decisions. Do your own homework first and be independent; everyone has a conflict. It is your job to watch your back, no one else's.
Do not sell on bad news as this information tends to be already reflected in the price and, especially, because markets tend to overreact on the downside (also on the upside).
Do not be afraid to be a loner and a contrarian, but always look for weaknesses in your thinking.
Have confidence in your judgment, especially in the face of resistance and criticism,

once you have made a decision.

Have an investing philosophy and an analytical process of when to buy and when to sell a stock, and try to follow it with patience and discipline.
Before selling, try to re-evaluate the company given current information. The level of the stock market, the direction of interest rates, changes in P/E ratios and pessimism or exuberance by market participants should be factored into your analysis.
When buying a deep value stock, try to buy at the low of the past few years. This is because a stock may go to $100 and then decline to $50, which one may find attractive as an entry point. But what if, a few years ago, the stock changed hands for $10? This shows that there is some vulnerability in a decision to buy at $50.
Better to buy assets at a discount than to buy earnings. It is easier to find deep value stocks and identify/expect a catalyst than to understand whether the company has a franchise and whether the franchise is sustainable. Besides, earnings can change dramatically in the short run, whereas assets change slowly. One has to know a lot more about the company if one buys based on earnings.
Listen to advice from people you respect, and examine what they do. This doesn't mean you have to accept their advice or do what they do. While you need collateral evidence to support your own thinking, listening to people you respect helps solidify your thinking.
Do not to let your emotions affect your decisions. The worst enemy in investing is usually within yourself. Fear, greed, impatience and lack of discipline are weaknesses of human nature and emotions that work against success in investing.
Stay invested to take advantage of compounding. If you make 12% a year and stay invested, you'll double your money in six years.
Stocks are better compounders than bonds. Bonds have limited upside; inflation erodes the value of bonds and reduces your purchasing power.
Beware of leverage. Risk is not volatility, but the probability of permanent loss of capital. Investing using leverage may result in a permanent loss of capital as you may be forced to sell at a time you did not wish to do so.
These rules worked marvels for Walter Schloss. Over a 49-year period of managing money, there were only two years during which he lost money, and he beat the market by 5%. The rules can work for you, too—but are you disciplined enough to follow this checklist? The answer to this question will determine how successful an investor you will end up being.
George Athanassakos is a professor of finance and holds the Ben Graham Chair in Value Investing at the Richard Ivey School of Business, Western University in London, Ont. Also director of the university's Ben Graham Centre for Value Investing, Dr. Athanassakos is offering a highly sought-after five-day seminar on Value Investing and the Search for Value, in Toronto, July 27–31, 2020. For more information, visit https://www.ivey.uwo.ca/bengrahaminvesting/events/seminars/.
MORE ON INVESTING:
Tavistock Investment applauds "outstanding" performance of its two protected funds – Proactive Investors USA & Canada
Tavistock Investment PLC (LON:TAVI) CEO Brian Raven tells Proactive its two protected unit trusts have proved themselves during the current market volatility caused by the coronavirus pandemic.
Raven says trading results for the year to March will be in line with market expectations, highlighting the performance of the two ACUMEN protected funds.