What does the flight to the suburbs mean for Toronto real estate – Post City
One of the ongoing narratives with regard to the Toronto real estate market and the response to the pandemic is the flight to the suburbs. Some, like CIBC economist Benjamin Tal, suggest the pandemic accelerated the timetables of homebuyers who were considering the move, and there will be a normalization later this year. Odeen Eccleston, one of our regular participants in the Post City Real Estate Roundtable, works with many homebuyers and sellers looking to move out of the city. Post City spoke with her about what she's seeing on the ground in the GTA right now.
Has the flight to the suburbs continued in recent months now that we have a vaccine on the horizon?
Yes, yes, it has. The trend seems to be continuing. The good news for Toronto condos is that, whereas there was a lull for the past, I'd say, you know, 10 months, I do notice things picking up in the past two months, where things are selling and not just like sitting on the market for too long. So I think that speaks to optimism, and I think real estate speculators and investors are jumping back into the market. But a lot of end-users, they're still deciding that they want more space. They want more land and are deciding to test out other markets.
So you see more people looking over yonder in other areas outside the city?
I think that a lot of these suburbs were undervalued for a long time, just because of the lack of attention that was on them. But I think with people just sort of considering other options. They realize, wait a minute, these are great cities, a lot of these suburbs, these are great places to raise families, great places to reside. And really, they're OK with taking the commute to Toronto when they need to, but they no longer need to on a daily basis for work, right.
Will that impact affordability in those areas that were once at a lower price point?
In terms of affordability, it is a little concerning, just because a lot of these suburbs used to be a safe haven for first-time homebuyers. That was sort of where people went if they couldn't afford Toronto. But now, I'm honestly getting a little concerned: people who can only afford a certain amount, they're getting priced out of the real estate market, priced out of the GTA market altogether. So that is definitely a negative consequence.
What about property taxes?
Usually a lot of the suburbs, typically already do have higher property taxes than Toronto. So that was one of a laundry list of reasons why people were staying put where they were. But I guess now, when they're weighing the pros and cons, they're just, like, OK with the lower price point just to get in. But I think what could happen is that in the coming years as they re-evaluate their situations again, after COVID is over and they realize, my goodness, I'm paying this much?
Do you think there will be some questioning their real estate decisions in the near future?
When people have to go back to driving into work on a more regular basis, maybe they're realizing now, "I've got to pay this much for gas. Now I have to pay this much for property taxes," because, as I said, typically, I know in Durham Region, taxes, property taxes are, you know, fairly substantially higher than the City of Toronto. That could be more of a long-term implication when things do get back to normal and people are reevaluating again. They're like, "Darn it, I'm paying this much extra in property tax? I'm paying this much extra in gas to commute?" They'll have to weigh the pros and cons and ask if it is worth it. For some, I imagine that it will be. But maybe for others, that's what will then drive them back.
Do you think there will be a correction?
I think it'll be a mix. And you know what, looking ahead, I think that this could actually have healthy implications on the overall real estate market. Because, in terms of affordability, if a certain amount of people are now open to the suburbs that otherwise weren't, well, then that leaves a little bit more inventory for people downtown. And then with more inventory comes, you know, increased affordability. So last year, we were talking about this as an affordability crisis. And listen, I think it's still that the numbers are almost at crisis level, right. But there was a cooling, which, to a certain extent, maybe that was a part of the solution to the crisis. There's increased inventory, and, you know, prices will inevitably come down a bit.
To reserve your tickets for the 14th Annual Post City Real Estate Roundtable, in partnership with The Rotman School of Management, go to trnto.link/rert2021
RBC Adds Two "Severe" Risk Scenarios, Including Canadian Real Estate
Risk models from Canada's largest bank shows a wider range of uncertainty for real estate. RBC's latest models, shared with analysts this week, shows a general forecasted improvement. The downside hasn't changed much, indicating a little more uncertainty. They also shared they are considering two new and "more severe" scenarios for energy and real estate. These downsides reflect the potential for a double-dip recession.
Macroeconomic Scenario Assumptions
Feel free to skip this if you're familiar with IFRS 9 macroeconomic assumptions. For the rest of you folks, it's a reporting standard used by most of the world's banks at this time. One part of it requires assessing risk using unbiased, and possible outcomes. Typically you'll see reports divided into three areas – base, best, and worst case scenarios.
The base, best, and worst case scenarios are exactly what they sound like. The base is what the organization will plan with, assuming things go along as they currently are. The best case scenario is if every banker's wet dream comes true, and the economy is perfect. The worst case scenario is if every banker's nightmare comes to reality, and it's the worst realistic case. The organization needs to be ready for each of these scenarios.
The forecasts are used to prepare the organization for risk, so it's important to be realistic. Too optimistic, and just a few hiccups can result in serious damage. Too negative, and they'll be putting aside way too much capital, slowing the growth of the company. These aren't just random numbers, but they're considered reasonable outcomes. That said, let's look at these scenarios.
RBC's Base Case Shows Real Estate Rising 5%
Canada's largest bank is more positive about the base case than they were last quarter. The base case forecasts prices will rise 4.9% over the next 12 months, from January 31, 2021. Compound annual growth of 4.5% is forecasted for the following 2 to 5 years.
RBC's Canadian Real Estate Risk Scenarios
RBC's macroeconomic scenario assumptions for Canadian real estate prices under various risk scenarios. Source: RBC, CREA, Better Dwelling.
This is a fairly big jump from the previous quarter. Last quarter, they were only forecasting an 0.6% increase over the next year. The market would see compound annual growth of 4.5% for the following 2 to 5 years. A more positive base case is typically a good thing. However, it may mean more uncertainty right now. We'll circle back to this in a few seconds.
RBC's Best Case Sees Real Estate Rising 8%
The best case scenario got small upwards movement, but it was still pretty big. The best case forecasts prices will rise 8% over the next 12 months. Compound annual growth of 11.1% follows for the next 2 to 5 years.
This quarter's forecast is a big improvement short-term, but the same long-term. The previous quarter saw prices growing two points lower in the twelve month period. The following 2 to 5 years would see compound annual growth remain the same. Just so we're clear on how optimistic this is, it would mean prices double every 7 years. That's about as likely as getting a full-size downturn.
RBC Worst Case Sees Real Estate Falling Up To 30%
The worst case scenario for the next year remains the same, but the following years improve slightly. In the worst case, prices would fall 29.6% in this scenario over the next 12 months. Compound annual growth of 4.5% over the 2 to 5 years that follow. The 12-month downside remains the same, while the following 2 to 5 years are now higher.
Circling back to the two "severe" worst case scenarios, with energy and/or real estate. The indicators are still in the range, but these would imply a double dip recession. This is when one recession occurs right after another, after a failed recovery. In this scenario, they expect the economy to "deteriorate from Q1 2022 levels for up to two years, followed by a recovery for the remainder of the period." That is, after the 2 years of down turn, things will bounce back, and recover by the fifth year.
The biggest takeaway isn't the upside or downside, but the spread between the two. If looked at by itself, the increased forecasts for the base and best cases look like a huge positive. When you realize the downside is the same as the old forecast, you realize this isn't necessarily a positive revision. Wider ranges of forecasts tend to mean a bigger degree of uncertainty as to where things are heading.
Source:- Better Dwelling
Corporate Real Estate Week set for mid March – REMI Network – Real Estate Management Industry Network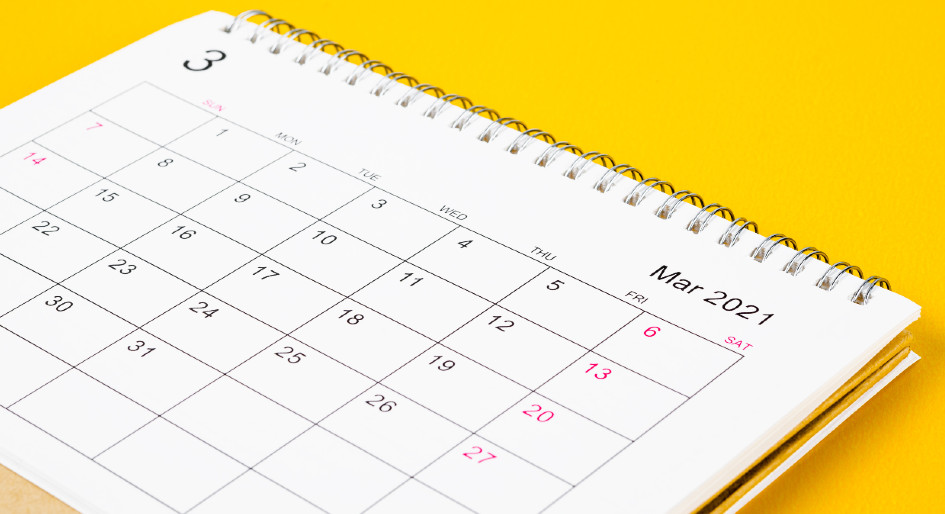 Corporate executives and officers are encouraged to reflect on the role their in-house real estate teams play in supporting business operations and workforce productivity during Corporate Real Estate Week, March 15-19. CoreNet Global, the global association for corporate real estate professionals, has planned a slate of virtual seminars, presentations and networking events tied to five different daily themes, and will also be releasing new studies and relevant data throughout the week.
"The pandemic has forced a reckoning with remote and distributed work that corporate real estate professionals were well prepared for, and it will be up to our profession to chart the way forward after the crisis has ended," says Angela Cain, CoreNet Global's chief executive officer. "Corporate Real Estate Week will be both an acknowledgement of those contributions and an opportunity to think strategically about the return to the workplace."
More than 11,000 CoreNet Global members in 50 countries have been grappling with COVID-19-triggered upheaval in corporate organizations' space and facilities management needs over the past year. With key responsibilities for choosing sites, ensuring safe and healthy accommodations and overseeing building and technical support infrastructure, corporate real estate professionals have experienced a surge of new demands and pressures to facilitate remote work and ensure the well-being of staff within company facilities, as well as sudden shifting priorities for office locations.
Asked to reflect on these new circumstances in a survey CoreNet Global conducted last month, 88 per cent of respondents project that offices will now primarily accommodate team or collaborative tasks, while individual work moves off-site. Accordingly, they expect workers will spend less than half the work week in a traditional office setting with the remainder spent at home or occasionally at a co-working location. Thirty-six per cent foresee a 10 to 30 per cent cut in their organization's real estate footprint within the next two years, while 16 per cent are looking for satellite hubs located closer to workers' homes.
For this year, 58 per cent of survey respondents projected a return to 50 per cent office occupancy some time after June. Fewer than 9 per cent reported that their organizations would require workers to be vaccinated before they returned. However, more than three quarters indicated that workers would not be travelling internationally until at least later in the summer.
More than half of respondents affirm that more credence will be given to the host locale's crisis readiness and potential vulnerabilities when choosing a site. The same number expect a retrenchment of employees from other global centres to their home countries.
Vancouver real estate: new sales, listings below $350000 show pockets of affordability in expensive city – The Georgia Straight
Everyone knows that homes are expensive in Vancouver.
It's one of the most unaffordable places in the world, where many residences are priced in the millions of dollars.
That said, there are pockets of affordability that remain.
Recent listings and sales show that one can own a home, a condo to be precise, for less than $350,000.
One example is a condo unit downtown that Royal LePage Sterling Realty listed on February 22.
The second floor unit at the Sequel 138 condo development at 138 East Hastings is priced at $349,000.
Sequel 138 was built in 2014.
The one-bedroom, 443-square-foot property has a 2021 valuation of $334,000 as of July 1, 2020, based on figures from B.C. Assessment.
RBC's mortgage calculator shows how much it costs to carry a $350,000 mortgage on a five-year term, with fixed-interest rate of 2.04 percent.
It comes up to a monthly payment of $1,488.85.
That's cheaper than renting an almost comparable studio.
A check with rental information site PadMapper shows that a 500-square-foot studio at 1188 Bidwell Street in the West End is available for $2,290.
In East Vancouver, Nu Stream Realty Inc. sold a one-bedroom condo for $346,000.
Unit 207 at 6991 Victoria Drive measures 465 square feet.
The property was originally listed for $299,000. The price was later increased to $349,000. It sold on February 3 for $346,000.
Per B.C. Assessment's valuation as of July 1, 2020, the Victoria Drive condo has a 2021 worth of $323,300.
The transactions were tracked by real-estate site Zealty.ca.
The online resource operated by Holywell Properties lists other examples of these listings and sales below $350,000.
One might even go up to a budget of below $450,000.
Again using RBC's mortgage calculator, that means a monthly payment of $1,914.23.
That's still cheaper than renting a $2,290 studio in the West End.
Below $450,000 can be considered affordable, according to realtor David Hutchinson.
"Even in a hot market like this, we can find affordability. You just have to know where to look," Hutchinson told the Straight.