What It's Like to Live in Canada's Most Affordable Real Estate Market – Storeys
In a year where real estate prices have never been higher and millions of Canadians are struggling to afford a home, being able to say you live in Canada's most affordable real estate market may draw some envious looks.
And according to the latest RE/MAX housing affordability report, that honour belongs to the residents of Red Deer, Alberta.
Located almost exactly halfway between Calgary and Edmonton, the third largest city in Alberta runs along both the north and south sides of the Red Deer River and boasts hundreds of acres of park land, quiet communities, and a downtown core that's set to undergo a major revitalization. But perhaps most importantly, the city also boasts an average home price of $356,799.
Although it's technically not the lowest-priced market that Canada has seen this year — Brandon, Manitoba and Regina, Saskatchewan both have lower average home prices — Red Deer residents tend to have higher household incomes, averaging $77,700 after taxes. This means a smaller percentage of the just over 100,000 residents' income is spent on housing, thus making it a more affordable place to live than its Manitoba competitors.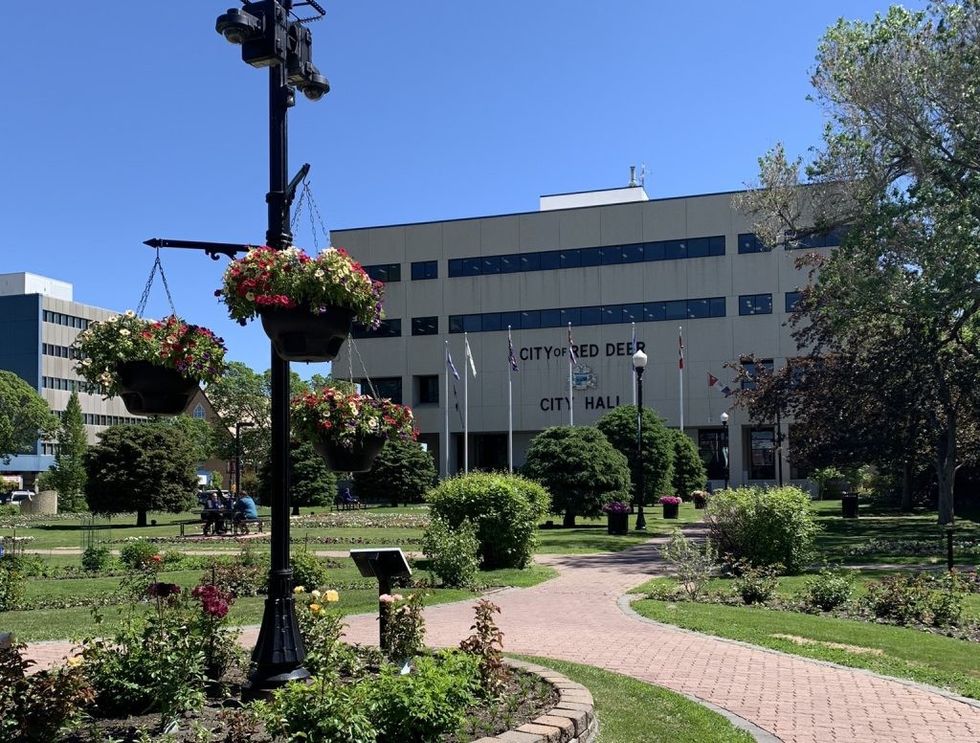 One Red Deer resident, Candy Collins, moved to the Alberta city in April of this year along with her husband and daughter. Having come from Saint John, New Brunswick where more than half of their income was going towards rent, Collins says it feels like they "hit the jackpot" with Red Deer. For their pet-friendly two-bedroom, her family now pays $1,000 per month — $100 less than they were paying in Saint John — and her husband was able to find work earning two times the salary he was pulling in New Brunswick.
"The rent is cheaper, the gas is cheaper, groceries are the same or cheaper, and income has doubled," Collins said. "It's the best move we ever made."
As with any city, Red Deer has its ups and downs. The area offers access to seemingly endless hiking trails and outdoor activities — Collins noted that her family was recently able to go camping together for the first time — and the friendly community feel is another big draw for those who move to, or chose to remain in, Red Deer. Many residents, however, lament the city's crime rate, with some saying they avoid going downtown altogether. In a 2019 Maclean's ranking of Canada's most dangerous places, Red Deer ranked 10th for its Crime Severity Index — a measure of the severity level of police-report crime — and 37th for its overall level of crime.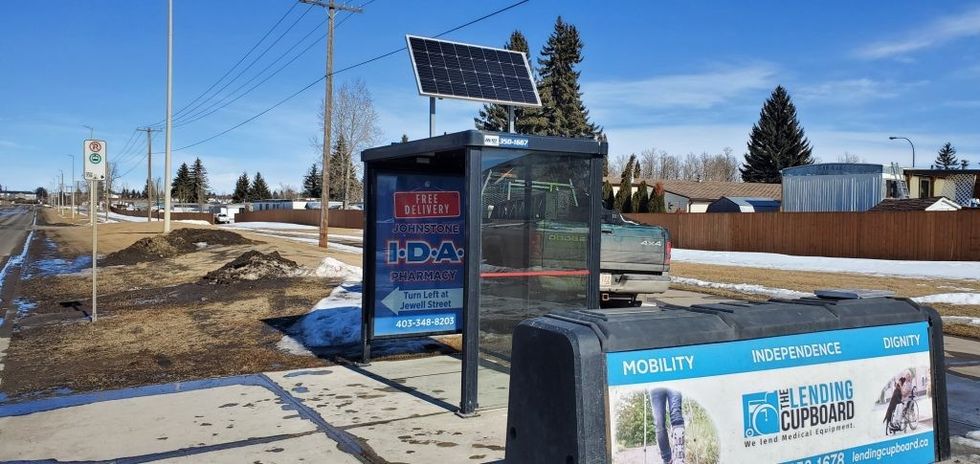 But still, for many, the pros far outweigh the cons, especially when compared to the increasingly unaffordable markets that dominate much of Canada. Interior designer Kym Cole Wowk left one of those markets in Kelowna, British Columbia for Red Deer in June of this year. Wowk is currently looking to buy a home in the city but is renting in the meantime — and paying less than half of what her Kelowna landlord was charging.
"When we looked here in Red Deer we found a significant amount of properties that fit our criteria, but were nervous initially because we had heard that Red Deer had a crime issue and to stay away from certain areas," Wowk said. "In talking to some people that lived here and following some groups on Facebook, we learned that Red Deer as a whole, described as bad crime, was nothing compared to what we had seen or experienced in Kelowna."
A Price You Can't Beat
It comes as no surprise that buyers coming from British Columbia or Ontario would find Red Deer's home prices otherworldly. In Red Deer, it's not uncommon to see detached houses — the most common type of housing there — listed for less than $300,000.
BC-native and now-Red-Deer-homeowner Raygan Solotki had been living in Inuvik, Northwest Territories before making the move to Alberta. She says that discovering she could buy a home somewhere more central was a pleasant surprise.
"I was looking for a place with a large backyard that was fenced for my dogs, at least three bedrooms as I work from home, and something under $300,000," Solotki said. "Being from BC originally, I had sort of resigned myself to the fact I would be living up north forever, as house prices seem to be skyrocketing everywhere, so I didn't think I could afford to buy in a city."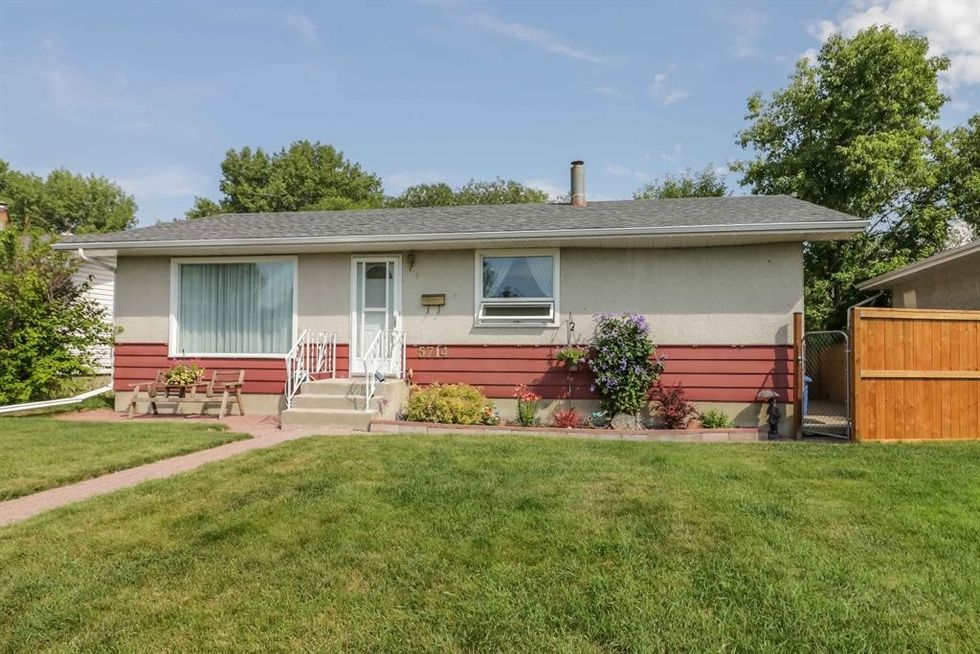 Unlike pricier Canadian cities, Red Deer's real estate market has remained more stable in recent months, experiencing much more muted highs and lows. As Dale Russell, broker and owner of RE/MAX Real Estate Central Alberta, explains, Red Deer's market didn't really see the pandemic boom that overtook Ontario and BC markets.
"We didn't have anything like that until probably February or March of this year when we had a little bit," Russell said. "There was some pent up demand as a result of COVID, and then we had people moving back to Alberta from Ontario and BC, selling their houses for big prices down there and coming back here and buying very affordable housing."
But the rise didn't push Red Deer's real estate to new highs, Russell says. It essentially helped it recover from the dip that prices took from 2015 to 2019 when the price of oil dropped. Russell says that even in Red Deer, he still sees instances of buyers borrowing money from family for a down payment, or having their purchasing power shrunk by rising interest rates, but it's nowhere near the levels seen in places like Ontario. And although the rental market is a bit competitive at the moment, finding a house to buy in Red Deer isn't particularly hard.
More Time to Focus on Other Issues
Red Deer's low real estate prices not only mean that it's easier for people to own a home, but it takes a major issue off the City's plate. Unlike municipalities in Ontario or BC, Red Deer's City Council meetings aren't dominated by discussions of how to address an affordable housing crisis.
"We don't suffer from a very hot, almost completely speculative real estate market," said Mayor Ken Johnston. "What we look at, as it relates to housing, is enabling our developers, working with our development community around reduction in red tape, and enabling them to move quicker."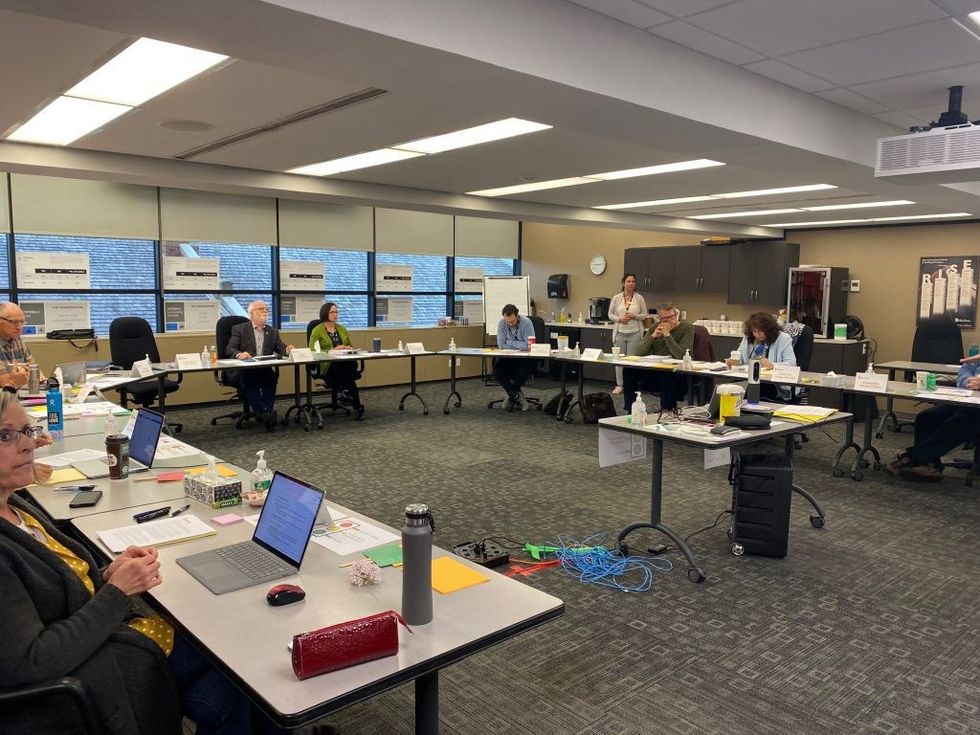 One of Johnston's major projects is the revitalization of downtown. Residential development is a key part of this, along with addressing crime levels and bolstering local arts and culture communities. Johnston has lived in Red Deer for 26 years and has seen exactly how the downtown core has changed over the decades. A number of businesses have closed their doors and a growing homelessness issue has raised concerns for residents.
"Our [homeless] numbers themselves haven't really risen dramatically, but what's complicated [it is], and this is typical for most of us flyover cities, opioid addiction," Johnston said. "It has really changed the landscape for a lot of cities and is much more difficult to deal with because, you know, people are simply not often clinically in a good place to be housed."
The City operates seasonal shelters but is currently looking for a site to build a permanent one.
Johnston remains incredibly optimistic about the future of Red Deer, excitedly discussing the City's work to create a new Vision 2040 statement that will build on Red Deer's affordability, walkability, and trail network. He even hopes that Red Deer will earn a spot on the proposed Calgary to Edmonton high-speed rail line.
"That will have, I think, quite an impact on our housing market," Johnston said. "We will have to very carefully weigh the benefits of being on a high speed rail versus the housing affordability that we offer people today."
Real estate: Canada home prices and sales fall again – CTV News
TORONTO –
The Canadian Real Estate Association says home sales fell for the fifth consecutive month between June and July, but the latest drop was the smallest of the five.
On a seasonally adjusted basis, the association says sales in July fell 5.3 per cent compared with June. The actual number of sales last month was 37,975, down 29 per cent compared with July last year.
"That leaves activity back in the pre-COVID range, or roughly 40 per cent below the peak of the demand-side blowout seen last year," said Robert Kavcic, BMO Capital Markets senior economist, in a note to analysts.
"Unadjusted, it was the quietest July for sales since the financial crisis in 2020."
July's drop in month-over-month sales was the smallest of the past five months. Market watchers said it's too soon to say whether that trend will continue.
Still, economists and CREA chair Jill Oudil said it is a continuation of the market cooling from the torrid pace seen last year and early this year, when bidding wars were the norm.
Much of the cooldown has been attributed to the Bank of Canada increasing its key interest rate by one percentage point to 2.5 per cent in July in the largest hike the country has seen in 24 years.
Mortgage rate changes tend to mirror such hikes, impacting buying power.
As the rates have risen and sales plummeted, many buyers have sat on sidelines, predicting better deals will come in the fall and frustrating sellers, who have had to come to terms with the fact that they likely won't fetch as much as neighbours who sold in the winter.
"There's definitely a lot more people who are waiting until September before they list properties and they're trying not to list in August, if they don't have to," said Davelle Morrison, a Toronto broker with Bosley Real Estate Ltd.
As a result, new listings in July totalled 73,436, down six per cent from last July and on a seasonally adjusted basis, down five per cent from June.
When homes were flying off the market earlier this year, people could buy before they sold their own place and have little risk of their property not selling.
Now, Morrison is telling people to sell their place first because of how long properties are sitting.
She's also telling her clients to "buckle up" if prices fall more and interest rates continue to rise.
The average sales price was $629,971, down five per cent from $662,924 last July and on a seasonally adjusted basis amounted to $650,760, a three per cent drop from June, CREA said.
Excluding the typically heated Greater Vancouver and Toronto Areas from the calculation cuts $104,000 from the national average price.
Kavcic feels the drops constitute a market correction that is playing out "almost everywhere, but to varying degrees."
"Southwestern Ontario is feeling it hardest, with markets like Kitchener-Waterloo and London down roughly 15 per cent from their high already," he said.
He's noticed Vancouver prices have now fallen over four consecutive months and Montreal has been more immune to but is not escaping the downturn with drops in the last two months.
"We view Alberta as the market most able to weather this storm because it had already stagnated for a number of years before the pandemic, never saw the same froth as Ontario, and is now supported by near-$100 oil and population inflows from other regions," Kavcic wrote.
"But, in a demonstration of the power of higher interest rates, even Edmonton and Calgary have been subject to a flattening (Calgary) or decline (Edmonton) in prices despite still-solid sales activity."
This report by The Canadian Press was first published Aug. 15, 2022.
BC's Home Buyer Rescission Period: Your Questions Answered – British Columbia Real Estate Association – BCREA
The Home Buyer Rescission Period (HBPP), previously known as "Homebuyer Protection Period" and "cooling-off period," is expected to be implemented province-wide in January 2023. With many details yet to be determined by the BC Government, we have been hearing from REALTORS® with questions. In this post we answer some of those questions.
Bookmark this page since we'll be updating this post as we learn more details from the BC Government. In addition, if you are interested in subscribing to BCREA's regular advocacy newsletter, please email [email protected].
What is the Home Buyer Rescission Period (HBRP)?
The HBRP, commonly known as a "rescission period," gives buyers the right to withdraw from a purchase agreement within a specified period of time after an offer is accepted. Without a rescission period, if a buyer wishes to terminate a contract, they would need to negotiate with the seller and would typically face significant financial penalties or legal ramifications.
What properties will be subject to the HBRP?
The policy will apply to the following types of structures:
detached homes,
semi-detached homes,
townhouses,
apartments in a duplex or other multi-unit dwelling,
residential strata lots,
manufactured homes that are affixed to land, and
cooperative interests that include a right of use or occupation of a dwelling.
What are REALTORS®' requirements to inform their clients?
All real estate licensees must provide general information on the HBRP to all consumers through a form approved by the Superintendent. Licensees must also provide an additional mandatory disclosure at the time of preparing an offer on behalf of a buyer and presenting an offer to a client, containing all of the following notices:
the HBRP cannot be waived,
the rescission period time length,
the dollar amount of the rescission fee,
the deposit handling, and
HBRP exemptions.
Are brokerages required to retain a copy of a rescission notice?
Yes, brokerages must retain a copy of rescission notices that it prepares and is served to the seller or that the brokerage receives.
How are sellers supposed to receive rescission notice?
Buyers must serve rescission notice on the seller through one of the following methods: registered mail, fax, email with read receipt, and personal service. Rescission notices must contain:
address, PID or description of the property,
names and signature of the buyers,
name of the seller(s), and
date of notice.
What is meant by "three business days?"
For the HBRP, "business day" means a day other than a Saturday, Sunday or a statutory holiday. The rescission period is three business days, beginning the day after a contract is signed.
How much is the rescission fee?
Buyers who use their right to rescind will have to pay a fee of 0.25% of the purchase price. For a $1,000,000 home, this would result in a $2,500 fee paid to the seller.
How does a HBRP impact other subjects in my contract?
Other subjects are unaffected by the HBRP.
What about For Sale by Owner (FSBO) properties?
The HBRP applies to all residential real estate sales, which includes FSBO.
Can the HBRP be waived?
The HBRP cannot be waived.
Are there any exemptions?
. There are narrow exemptions, including:
sales of residential real property located on leased land,
sales of leasehold interest in residential real estate,
sales at auction,
sales by way of an Assignment of Contract,
pre-construction sales of multi-unit development properties, which are already subject to a seven-day rescission period, and
sales under a court order or supervision of a court.
Will the termination fee be taken from the deposit?
If a deposit is held in trust, brokerages must release the rescission fee to the seller upon rescission. The balance, if any, is returned to the buyer, despite what may be provided in the contract.
Who will receive the termination fee?
The rescission fee amount is provided to the seller.
How can I learn more about the HBRP's details when they are available?
This blog post will be updated as we learn more about the HBRP from BCFSA and the Ministry of Finance. In addition, you can follow BCREA's advocacy news, which will include updates on the HPRP, by subscribing to our Advocacy Update. To do so, please email [email protected].
What are the next steps for BCREA?
BCREA staff are updating and creating new Standard Forms and updating professional development courses to ensure REALTORS® are equipped with the tools needed to serve effectively clients. Staff are also meeting regularly with BCFSA to try and answer outstanding questions.
Will the Ministry of Finance implement additional consumer protection measures?
In May, BC's real estate regulator, the BC Financial Services Authority, published an independent report, "Enhancing Consumer Protection in BC's Real Estate Market," which offered advice and recommendations to the Ministry of Finance to improve consumer protection. There was significant overlap between BCFSA's advice and BCREA's "A Better Way Home" paper.
The Ministry of Finance has not indicated whether they will implement additional consumer protection measures within the coming months.
What policies do BCREA recommend to improve consumer protection?
Earlier this year, BCREA has published a white paper, "A Better Way Home," which included more than thirty recommendations to improve consumer protection. BCREA does not support a HBRP, because it is not likely to have a meaningful impact on consumer protection and may have unintended consequences on affordability.
If you have any additional questions, we encourage you reach out and share them at [email protected].
Below are a list of other resources on the HBRP:
To subscribe to receive BCREA publications such as this one, or to update your email address or current subscriptions, click here.
This Week's Top Story: Canada's Real Estate Bubble Eliminated By Data Revision & More Experts See Lower Prices – Better Dwelling – Better Dwelling