What we know about the first 1,000 COVID-19 deaths in Canada – CBC.ca
1
deaths
on March 8
Ruth Sheppard was 93 years old when she died at an Ontario nursing home, without any loved ones by her side.
Her decline, due to COVID-19, was rapid. Sheppard's daughter Tami, who had Down syndrome and lived in the same residence, stopped eating when her mother disappeared from her life, and died herself six days later.
Their friends and family were not allowed into the care home to say goodbye.
"You know how everybody talks about closure?" said Dorothy Hannon, one of Ruth Sheppard's closest friends. "I guess that's what you don't get now, with close people dying and you're not being able to even see them."
Across the country, thousands of Canadians are struggling with this lack of closure. Physically prohibited from being with their loved ones in their final moments, they are saying goodbye on phones, screens or, in some cases, not at all.
For several weeks, a team of CBC journalists has been keeping track of those who died, trying to find out as much as we can about who these people were in an effort to tell their stories.
At the beginning, this was easier. Public health officials were able to share more information — ages, genders, cities — when the numbers were relatively low. In some cases, they even revealed how these people came to acquire the virus.
But as the virus claimed more lives, the daily death toll became a flat number announced at a news conference or sometimes just posted unceremoniously on a website. Twenty here, another 60 there. Points on a curve that may or may not be flattening.
The story of COVID-19 in Canada is more than a graph. Each of those data points represents a hole in the lives of a Canadian family, who are now forced to mourn at a distance.
Here are some of the stories behind the first 1,000 lives lost to COVID-19.
Early days
Canada recorded its first confirmed case of COVID-19 in late January, but it wasn't until March 8 that the virus claimed its first victim in this country.
In a case that would foreshadow many of the deaths to come, the victim was a man in his 80s who was a care-home resident. His family has asked for privacy to mourn their loss, but it is publicly known that he lived at the Lynn Valley Care Centre in North Vancouver, where COVID-19 claimed seven of its first 10 victims.
March 14 • North Vancouver, B.C.
One of those early victims was Ming Ball Lee, who immigrated to Canada from southern China in 1949. His first years in this country were marked by hard physical labour in the mines of northern Saskatchewan and the Northwest Territories, his daughter, Nancy Lee, said in an interview.
Later in life, he moved to Bowen Island, B.C., where he lived a quiet life marked by a meticulous routine some island residents could set their clocks by. "He would walk every single day, rain or shine, and people would stop and offer him a ride, and he would refuse," Nancy recalled.
Lee moved to the Lynn Valley Care Centre in 2013, and Nancy visited regularly to bring him lunch or cut his hair.
On one such Saturday visit, Nancy noticed signs on her father's floor warning of COVID-19. The following Tuesday, she was told by staff that her father had a fever, and on Wednesday that he'd tested positive for COVID-19. Lee said she received regular updates over the following days, including one on Friday afternoon that her father had been up and had had something to eat. Nancy recalled taking comfort from this message: Her father was doing fine.
Twelve hours later, he was dead.
The first COVID-19 death outside B.C.'s Lower Mainland happened March 11, but wasn't reported by the province of Ontario until six days later. Little is known about the 77-year-old man who died at a hospital in Barrie, other than the fact that he had underlying health conditions and acquired the disease through close contact with someone who had travelled.
A week later, COVID-19 struck in Quebec for the first time.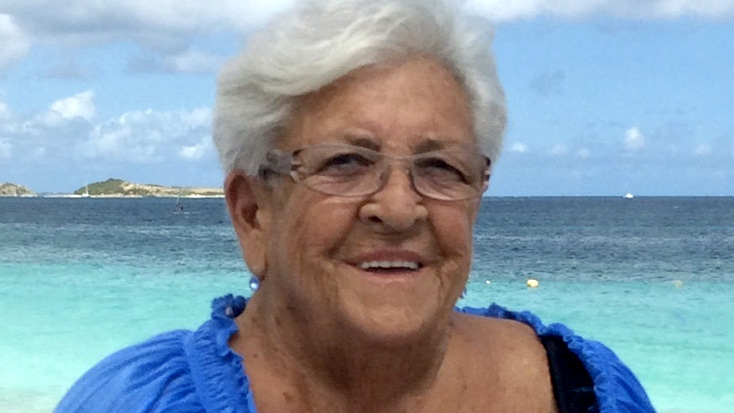 March 18 • Lavaltrie, Que.
Mariette Tremblay was a well-loved mother, grandmother and great grandmother who was the beating heart of a large and growing family, according to a Facebook post that has been the family's only public statement on her death. She was well known in Lavaltrie, a town about 50 kilometres northeast of Montreal, for her kindness and generosity. Despite having so many people who loved her, Tremblay died in hospital without any of them by her side.
"We wanted to be able to hold her hand, to comfort her, to speak softly into her ear, but we didn't have the chance," the family wrote.
according to our analysis. CBC was able to establish age ranges for 296 of these individuals, and the age distribution closely mirrored national data from the Public Health Agency of Canada.
As of April 15, the day Canada marked its 1,000th COVID-19-related death, eight out of 10 people who had died were over the age of 70.
But the virus had claimed the lives of younger Canadians as well.
March 30 • Big Lakes County, Alta.
Shawn Auger was a married father of three who worked with at-risk youth in northern Alberta. Auger's friend Shane Farnham, a former co-worker at the youth assessment centre in High Prairie, Alta., remembers him as the person who taught him to believe in himself.
"Without him, I don't know who I'd be right now," said Farnham in an interview.
It was difficult work, helping youth transition out of group homes, but Auger's impact was such that former clients would keep in touch with him for years, Farnham said. "There could be a billion other people in my position who could tell you how they were heard, supported or listened to [by Auger]."
In his spare time, Auger coached girls' hockey in his home community. Last year, he posted a photo on social media of his daughter on her knees after a game, thanking Jesus for the win. "Man my girls amaze me every day," he wrote.
When Auger died, community members put hockey sticks outside their doors in his honour.
April 3 • Edmonton
Nicole Hoffman is Canada's youngest known victim of COVID-19. She was in her 20s, and her fiancé confirmed on a fundraising website that she died due to COVID-19. The family declined to comment further.
Health-care workers are one of the groups most at risk of contracting COVID-19. The country lost the first such worker to the virus in B.C. on April 5.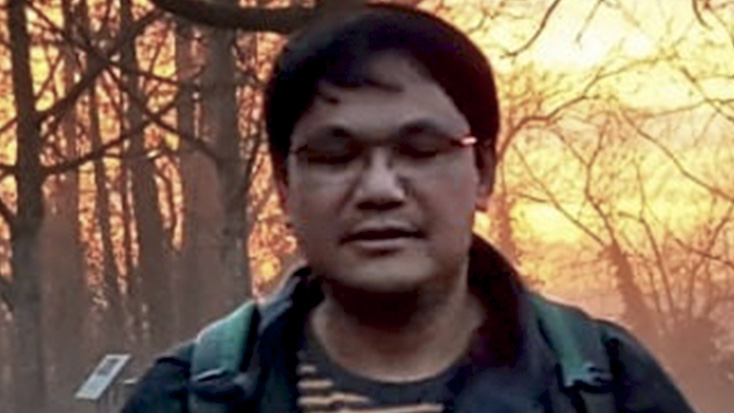 April 5 • Richmond, B.C.
Warlito Valdez was a devoted husband and father to a young daughter.
He worked at a group home for adults with disabilities in the Vancouver suburb of Richmond. Originally from the Philippines, Valdez worked as a nurse in Saudi Arabia before coming to Canada.
His widow, Flozier Tabangin, said her husband loved the work he did, caring for those in need. "He was a hero … it's just too sad that he got [COVID-19]. It's very devastating."
Tabangin now worries about how she will support her young daughter without her husband. "Now that he's gone, how can we survive? In living, with this house, with my little one, with only [one] paycheque … It's hard. It's a very tough one."
but the majority of the first 1,000 were in Quebec and Ontario, with more than 400 in each province. One in four people who died were in Montreal or Laval — and the Greater Toronto Area was not far behind.
Most deaths in seniors residences
At the beginning of April, a rapidly growing number of deaths were starting to take place in senior care homes or residences.
That figure only increased as new deaths were reported and confirmed to be the result of COVID-19. By the end of April, as the national death toll approached 3,000, CBC had confirmed two-thirds occurred in seniors residences or care facilities. In Quebec, the figure was closer to 80 per cent.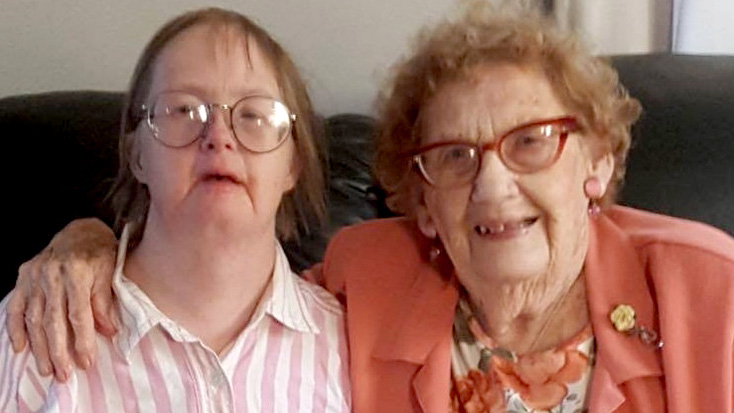 April 1 (Ruth) and April 7 (Tami) • Bobcaygeon, Ont.
Ruth and Tami Sheppard were a mother and daughter who lived in the same room at the Pinecrest Nursing Home in Bobcaygeon, Ont., one of the first in the province to be hit hard by COVID-19.
Tami Sheppard had Down syndrome and was close to her mother all her life, said Ruth's friend Dorothy Hannon, whose daughter is married to Ruth's son. The two shared grandchildren and used to speak on the phone every day.
Ruth was a talkative, friendly person who loved arts and crafts and playing euchre, Hannon recalled. She said Ruth's auburn hair never went grey, even at the age of 93.
Ruth had only been living at Pinecrest about three months, and her daughter a few weeks longer.
"When Ruth died … I guess [Tami] couldn't understand where Ruth was and what had happened to her, why she was gone, and she wouldn't get out of bed and she wouldn't eat, apparently."
Tami died six days after her mother.
She was later confirmed to have had the virus.
In mid-April, one of the oldest of the first 1,000 victims died in a Toronto-area care home.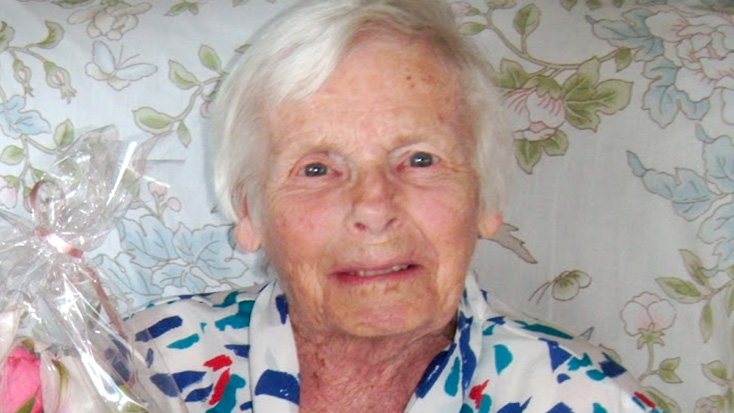 April 15 • Markham, Ont.
Kathy Graham describes her mother, Helen Doidge Hall, as "pretty much unsinkable." A little more than a month before she died, the 102-year-old had a pacemaker put in.
"I think the cardiologist that met with her realized she was very much still with it and had a real love of life," Graham said. "She was always looking forward to the next thing, the next family event."
Doidge Hall was born in Kent County, Ont., in July 1917, the daughter of a minister. Her mother died shortly before her 13th birthday. Doidge Hall trained as a teacher, and her first posting was in a one-room schoolhouse in rural Milford, Ont.
She met her future husband, Clarence Doidge, at church. After he returned from fighting in the Second World War, they had four children together. Shortly before Doidge had planned to retire and take some time to travel with his wife, he passed away.
Despite the many hardships of her mother's life, Graham said she never lost her sense of humour.
"She did have some hard things that happened, but she really figured out how to live a very happy life. And if that could be put in a bottle and distributed, we'd all live a much, much happier life."
On April 15, Canada marked its 1,000th COVID-19-related death.
Meet the 'forgotten Canadians' stranded in remote corners of the world demanding help to get home – CBC.ca
An Alberta woman is scared for her life in Peru as the death toll rises and the health-care system collapses around her.
A 75-year-old pensioner from Nova Scotia is stranded alone on the top of a mountain in a tiny village in Central America, with no way out.
A Montreal woman is living in a $7-a-day hotel room in the mountains of locked-down Nepal and told the local hospital ran out of necessities to help those with COVID-19.
They are the outliers: the last 10 per cent of Canadians stranded abroad who want to come home during a deadly, worldwide pandemic. But the Canadian government may not be able to repatriate them all because of the complexity of their cases.
"It's a possible death sentence for a lot of Canadian citizens and residents in Peru," Ana Nehring, the Alberta woman, told CBC News from Lima. "We need to be rescued. We need to get out of here."
Ottawa is down to its final push to retrieve Canadians, with over 40,681 already repatriated from 107 countries on 378 flights since the COVID-19 pandemic began.
But the federal government said these last cases are often the most difficult and unusual. In some countries, there aren't enough Canadians to send an entire plane. In others, repatriation flights are barred from entering. Instead, consular services is helping some citizens hunker down until countries reopen.
But some of those stranded say they are in precarious situations and want Canada to find a way to get them home quickly.
"We are working to help as many Canadians as possible return home, but some may remain outside the country for an indeterminate period," Angela Savard, a spokesperson with Global Affairs, said in a statement to CBC News.
Stuck in Peru: Ana Nehring, Lise Blais
Nehring flew to Peru on March 3 to rush to her mother's side after she suffered a stroke. She's an only child and needed to find her mother a long-term care facility to live in.
But two weeks later, Peru entered a lockdown that closed its borders to international travel. It's been three months and Nehring is still stuck in Lima.
She says the country is struggling to control its outbreak and all she wants to do is get home to St. Albert, Alta.
According to a tally by Johns Hopkins University, Peru has more than 160,000 confirmed cases, tenth-most in the world, with more than 4,500 deaths.
"We need more help," Nehring said. "I'm scared. We should not be here. The numbers are growing very rapidly….There are a lot of people dying."
She tried to land a spot on one of Canada's nine repatriation flights out, but all the seats were taken. Global Affairs told CBC News that it brought more than 2,650 citizens back to Canada on those planes. But it ended the efforts in mid-April because the Peruvian government stopped allowing repatriation flights into the country.
Nehring wants the government to send a military aircraft to pick up a group of roughly 200 Canadians, according to a Facebook group's tally, who want to leave Peru. She says the streets are filled with military and police. She's haunted by seeing a dead body on the ground on the way to the grocery store, but can't say for sure if it was related to COVID-19.
Lise Blais is also in Lima and worried about catching COVID-19 as the number of cases climb. She's trying to get home to Montreal and says she's been stuck inside the same four walls since March 16. Blais wants to get back home to her son and grandchildren.
"Life is very difficult," said Blais. I'm really scared to death.
"It's so stressful. I'm losing my appetite. I don't sleep well. It's like a permanent nightmare. Living and waiting, it's really terrible. Enough to make stomach ulcers."
WATCH | Lise Blais, stranded in Peru, says, 'The waiting is killing me'
Stranded in Costa Rica: Maxine Bruce
Maxine Bruce is a 75-year-old Canadian snowbird stuck in Costa Rica. She's been hauling her groceries two kilometres up a mountain, because she won't get in a taxi due to the pandemic. She's walking even further to try to scour the nearby village of Santa Maria de Dota for supplies and medications she's run out of.
Bruce says she's trying to get home to the Annapolis Valley in Nova Scotia to help her brother who has early onset dementia. But for some reason, she says, Global Affairs Canada thinks she's in another Central American country. She says the government has been sending her a "wealth of information applicable to Panama."
The Canadian government has been "useless," she said.
"We're the forgotten Canadians stranded in these places. Basically they said it was my choice to travel so it's down to me to get myself out of this mess."
Trying to get out of Ecuador: David Robinson
David Robinson has spent the past year living on the ocean in Manta, Ecuador, as he had a medical procedure done to his foot. Now he wants to "get the hell out of Dodge," but said Canada's consular services told him the only way out is by a U.S.-chartered flight. Canada warned that even the American flights were ending soon.
He's upset he was told to contact the U.S. Embassy for help.
"It's maddening," he said. "It's literally disgusting. I've been paying taxes since I've been 15 and this is what they're doing to me now: saying 'whatever.'"
Hunkering down in Nepal: Catherine Breton
Catherine Breton has hunkered down in a cheap hotel with a small group of German and British tourists who are also stranded. She's in Bandipur, a small village in the mountains in Nepal about an hour walk from a main road or a 12-hour bus ride from the capital, Kathmandu.
She was on a spiritual journey to study Buddhism when the pandemic hit. Breton said she couldn't afford $4,000 for a spot on an earlier repatriation flight, so she waited thinking there would be other options. She learned the hard way that there aren't.
"I'm getting scared," she said. "There's more and more cases."
Nepal has more than 1,500 cases, according to Johns Hopkins University.
The Canadian government offers a $5,000 emergency loan to people stranded abroad for "life-sustaining needs." Robinson said she's struggled to get out of debt before and had promised herself she'd never do it again, but realizes now she has no other choice but to take the money.
The local hospital told her they do not have ventilators and have run out of supplies needed to treat people with COVID-19. She says a Facebook group she's part of lists more than 70 Canadians in Nepal who want to travel home. Yet she's been told by consular support in India there aren't enough people for a repatriation flight.
"I just don't understand that," she said. "They have the possibility to do it; I don't know why they don't."
Anti-racism protest in downtown Montreal turns violent – CBC.ca
A Montreal anti-racism protest demanding justice for a black Minnesota man who died following a police intervention last week degenerated into clashes between police and some demonstrators on Sunday night.
The march had snaked its way through downtown Montreal on Sunday afternoon without incident, but Montreal police declared the gathering illegal about three hours after it began when they say projectiles were thrown at officers who responded with pepper spray and tear gas.
Tensions flared after the formal rally had concluded and some demonstrators made their way back to the starting point, in the shadow of Montreal police headquarters downtown.
Windows were smashed, fires were set and the situation slid into a game of cat-and-mouse between pockets of protesters and police trying to disperse them.
Demonstrators had gathered to denounce racist violence and police impunity — both in the U.S. and at home in Montreal.
George Floyd died in Minneapolis on Monday after pleading for air while a white police officer pressed a knee on his neck.
His death has sparked nightly protests in major U.S. cities.
'It keeps happening and it's happening here'
The Montreal rally was a solidarity gathering with American anti-racism activists, but organizers say it is also an opportunity to express their own anger at the treatment of marginalized people in Quebec and elsewhere in Canada.
Some of the names invoked included names of black men killed during Montreal police interventions in recent years.
"It's important for everyone to be here today so that we can have a lot of voices to say the George Floyd event is not a singular event," said Marie-Livia Beauge, one of the event organizers. "It keeps happening and it's happening here in Montreal so to be here together is to show solidarity and denounce the injustice."
The gathering drew Montrealers of all stripes and backgrounds, holding posters with slogans. Protesters chanted "Black lives matter" and "I can't breathe" — what Floyd was caught on video saying.
They took a knee in unison several times in solidarity with the movement.
But when Montreal police called on protesters to disperse, some refused.
'If you support them, you're against us'
Leah Blain, 20, chose to continue demonstrating and was part of a group trying to reach police headquarters when she was met with pepper spray.
"We were just standing here. We were showing our support and this is what happens. The police support a system that's against us, so if you support them, you're against us," she said.
On Sunday evening, Steve Haboucha was clearing broken glass from the frame around the front window of his Koodo Mobile store on Montreal's Ste Catherine Street. Security video from his store, he said, shows a stream of people entering the cell phone shop and leaving with accessories over a 30-minute period.
About 10 police officers were there, standing over broken glass, keeping guard outside. Haboucha said the police told him there were "hundreds" of stores that suffered the same fate along the route the protesters took.
A few kilometres west on the same downtown street, the loud pops of cracking glass echoed through the neighbourhood, preceding a group of people who turned their destruction onto seemingly random targets.
On one corner, a group used a metal construction sign and its steel stand to smash the front glass of a payday loan branch.
Smashed windows, looted stores
All along Ste Catherine, people smashed windows and looted stores, while trying to evade police.
Before chaos erupted, Vincent Mousseau, a social worker and community organizer, called out Montreal Mayor Valerie Plante, who earlier Sunday had condemned "violence, racism and systemic discrimination" in a series of tweets.
Mousseau cautioned against empty words from leaders.
"In fighting this, we need to ensure our movements are not co-opted to stifle our anger with their kind word and simultaneous inaction," Mousseau said.
Due to the COVID-19 pandemic, organizers repeatedly told people to spread out, trying to find a spot where a two-metre distance could be maintained.
Despite a majority of people wearing masks and organizers squirting hand sanitizer, the numbers attending made distancing impossible.
The location adjacent to Montreal police headquarters was packed, with police closely guarding the building that houses their brass.
Doctor urges pandemic caution
Dr. Horacio Arruda, Quebec's director of public health, told Radio-Canada on Sunday evening that he recognized the importance of the cause but urged hand washing and for anyone exhibiting symptoms to let health authorities know they attended the protest.
Around the start of the demonstration, Montreal police took the unusual step of issuing a tweet saying they were dismayed by the death of George Floyd.
"Both the action taken and the inaction of the witnesses present go against the values of our organization," the force tweeted, calling for a peaceful demonstration.
"We respect the rights and the need of everyone to speak out against this violence and will be by your side to ensure your safety," the police said.
The Montreal rally followed one in Toronto on Saturday, which remained peaceful.
Canada approaches 91K coronavirus cases; sharp rise in daily deaths due to glitch – Globalnews.ca
Canada's new coronavirus cases remained in the triple-digit territory for the sixth day in a row, for a total of nearly 91,000 infections.
The vast bulk of the 756 new COVID-19 cases stem from Quebec and Ontario, which collectively account for a majority of the national death toll and caseload. More than 48,000 people are considered recovered so far across Canada.
The death toll rose by 221 on Sunday — but 165 of these were fatalities that date back several days.
This is because Quebec reported a sharp rise in deaths — 202 in total — on Sunday due to a technical glitch. Only 37 of these deaths were from the last 24 hours, while the rest of the fatalities date back several days and weren't taken into account earlier due to technical issues.
That leaves Sunday's daily death toll, using figures from the past 24 hours, at 57 — the lowest it's been since early April. The overall death toll stands at 7,295.
Quebec, the hardest-hit province in Canada, saw 408 new cases, bringing its total to more than 51,000 cases, including more than 16,000 recoveries. More than 4,600 people have died.
[ Sign up for our Health IQ newsletter for the latest coronavirus updates ]
Ontario announced 326 new cases of COVID-19, and 19 new deaths, bringing figures to more than 27,800 cases and 2,266 deaths. More than 21,000 cases are deemed recoveries.

8:08


Coronavirus: How professional sports plans to return in the COVID-19 era



Alberta reported 18 new cases and no new deaths. The province has now seen more than 7,000 cases of COVID-19, with 89 per cent of them recovered so far. The death toll stands at 143. Stage 1 of the provincial reopening plan launches Monday. Anyone in Alberta can get tested for COVID-19, symptoms or not.
New Brunswick reported three new cases on Sunday. All are at a long-term care home, in people aged between 80 and 89.
The province was almost clear of all its COVID-19 cases until a new cluster appeared in Campbellton region, after a doctor who visited Quebec earlier in May did not self-isolate upon return. The community now has 12 active cases, while 120 prior cases throughout the province are considered resolved.
Saskatchewan reported one new case, for a total of 646 cases, and one new death, raising its death toll to 11. More than 580 people have recovered.
No new cases
Nova Scotia reported no new cases and deaths, as did Newfoundland and Labrador. There are 1,056 cases in Nova Scotia, including 15 active cases. Sixty people have died and the majority of fatalities are connected to one long-term care home in Halifax.

2:14


The coronavirus pandemic is changing the face of palliative care in Quebec



Newfoundland and Labrador remains at 261 cases and three deaths, with 255 recovered and three active.
Manitoba also reported no new cases. The province has 10 active cases left, with nobody hospitalized.
All cases resolved
Prince Edward Island's 27 cases of COVID-19 have been resolved for some time. The Northwest Territories and the Yukon also have seen all their cases resolved.
Nunavut remains the only region in Canada that has not seen a confirmed case of COVID-19.
British Columbia had no figures to report on Sunday.
Worldwide, the virus has infected more than 6.1 million people and killed more than 371,000. The U.S. accounts for the most number of cases (nearly 1.8 million) and the highest death toll (more than 104,000).
— With files by The Canadian Press
© 2020 Global News, a division of Corus Entertainment Inc.