What you need to know about COVID-19 immunity, third doses and booster shots – The Globe and Mail
With 85 per cent of its eligible population vaccinated against COVID-19, Canada ranks as one of the best-protected countries in the world. For people who have already received their shots, this is welcome news, but it comes with an important caveat: The Delta variant is now dominant across the country and is driving case numbers upward. With cold weather approaching and driving people indoors, and the potential for other variants on the horizon, scientists and health authorities have turned their attention to the question of who may need additional shots to bolster their defences against the virus – and when.
Here's a closer look at the science – and ethics – of getting a third dose.
Who in Canada is eligible for an additional dose of COVID-19 vaccine?
Last week the National Advisory Committee on Immunization (NACI) updated its guidance on additional doses of COVID-19 vaccines based on evidence that people who are moderately or severely immunocompromised may not mount an adequate immune response even after being fully vaccinated. NACI recommends that moderately to severely immunocompromised people 12 and older who have not yet been immunized should receive three doses of an authorized mRNA vaccine. Those in this group who have already been vaccinated, including those who received a combination of different vaccines, should be offered an additional dose of an authorized mRNA vaccine, the committee advised. This is not the same as receiving a booster shot, which is intended to restore initially adequate protection that may have waned over time.
While provinces can be expected to follow NACI's guidance, Alberta, Ontario and Quebec have already been offering additional doses – not only to the immunocompromised but also to people travelling to countries that do not currently recognize their primary vaccine series. Alberta and Ontario also offer third doses to people living in higher-risk facilities such as long-term care homes. Saskatchewan has approved third doses for travel requirements, while B.C. announced Monday it would soon send invitations for third doses to the severely immunocompromised.
COVID-19 vaccine effectiveness against infection,
as a percentage, based on two separate studies
Zoe COVID study (Britain)
Effectiveness across time
1 month after second dose
5-6 months after second dose
1 month after second dose
5-6 months after second dose
Current effectiveness (June through Aug. 2021)
vs. the Delta variant
Janssen
(Johnson &
Johnson)
THE GLOBE AND MAIL, SOURCE: zoe covid study; cdc
COVID-19 vaccine effectiveness against infection, as a percentage,
based on two separate studies
Zoe COVID study (Britain)
Effectiveness across time
1 month after second dose
5-6 months after second dose
1 month after second dose
5-6 months after second dose
Current effectiveness (June through Aug. 2021) vs. the Delta variant
Janssen
(Johnson &
Johnson)
THE GLOBE AND MAIL, SOURCE: zoe covid study; cdc
COVID-19 vaccine effectiveness against infection, as a percentage,
based on two separate studies
Zoe COVID study (Britain)
Effectiveness across time
1 month after second dose
5-6 months after second dose
1 month after second dose
5-6 months after second dose
Current effectiveness (June through Aug. 2021) vs. the Delta variant
Janssen
(Johnson &
Johnson)
THE GLOBE AND MAIL, SOURCE: zoe covid study; cdc
Which countries are currently giving third doses?
Israel was the first country to broadly offer third shots, making them available to people 60 and older in late July and quickly expanding eligibility to everyone 12 and older a month later. Hungary soon followed suit, offering them to the general population in early August.
Since then a number of other European countries, including France, Germany, Belgium, Austria, Ireland and Sweden, have begun to, or are set to, offer third doses to their more vulnerable populations. The U.K. is considering a fall booster campaign, beginning with more vulnerable populations, but has not yet announced its plans.
The United States intends to offer booster shots in the fall, pending authorization by the U.S. Food and Drug Administration (FDA) and recommendation by the Advisory Committee on Immunization Practices, a group within the Centers for Disease Control and Prevention (CDC). Individuals would become eligible 8 months after they received their second dose of an mRNA vaccine. The CDC currently only recommends an additional dose for moderately to severely immunocompromised people.
The U.S. Department of Health and Human Services said boosters will likely be needed for Johnson & Johnson's one-shot viral vector vaccine. The department is awaiting data expected in the coming weeks.
What does science say about the need for additional doses in the general population?
This is currently a matter of debate. While some countries are making additional doses available, citing evidence of waning immunity, many experts say the evidence does not yet support such a move. In a commentary published Monday in the medical journal The Lancet, an international team of authors, including some affiliated with the FDA, point out the ways that observation studies of COVID-19 cases and outcomes could be painting a misleading picture of immunity. While they agree that booster shots may eventually be required, they say it's too soon to pursue such a measure in the general population, particularly while it's clear that the world would benefit far more from getting those doses to the unvaccinated.
How well are vaccines holding up so far?
Data continues to show the benefits of vaccination now that the more transmissible Delta variant is the principal driver of the pandemic in North America. In a report issued Friday by the CDC, an analysis of data gathered in 13 jurisdictions showed that once Delta became the most common variant, individuals who were not fully vaccinated had about a five times greater chance of being infected and were 10 times more likely to end up in hospital or die of a COVID-19 infection. The large study was based on more than 600,000 cases between April and mid-July. And while Delta is generating breakthrough cases among the vaccinated, the vaccines are still proving to be very effective against severe disease and death.
How do I know how protected I am as an individual?
This question remains one of the hardest to answer. What's missing is what immunologists call a "correlate of protection" – a measurable factor that can reveal whether someone's immune system is above the threshold that would allow them to fight off an infection. If such a measurement could be made reliably, it would provide a shortcut to assessing and comparing vaccines, including those that are still in development.
For now, researchers have mainly been looking at antibodies in the blood of vaccine recipients to see how well they neutralize the virus. This approach can offer clues to the extent and duration of immunity that vaccines provide, but it cannot absolutely differentiate between vaccinated individuals who will develop COVID-19 and those who won't if exposed to the virus – or when.
What do vaccine manufacturers say about protection levels as time passes?
An ongoing analysis by Pfizer-BioNTech has shown a decline in the efficacy of its vaccine against symptomatic infection – from 95 per cent after the first two months to about 80 per cent four to six months after the second dose. The company said a booster significantly increased levels of neutralizing antibodies and that this data will be submitted to Health Canada and other regulatory authorities.
Moderna similarly found that antibody levels waned about six months after vaccination and that a third shot of half the original dose boosted antibodies to levels even higher than after the initial shots across all age groups. The company has submitted its data to the FDA and the European Medicines Agency.
AstraZeneca says an extended interval of as long as 45 weeks between the first and second doses of its vaccine resulted in a sharp increase in antibody response – as much as 18-fold – measured 28 days after the second dose. A third dose given at least six months after the second boosted antibody levels sixfold and increased neutralizing activity against variants, including Delta.
What determines when boosters will be needed?
If the immunity afforded by vaccines indeed begins to wane after several months, then a booster shot may become advisable for vaccinated Canadians by that time. The confounding factor is the Delta variant, which is now affecting immunity levels everywhere at once. Separating its impact from a loss of immunity due to the passage of time is a challenge. Another variable is the type of vaccine administered; for example, a different CDC study released Friday showed that vaccine effectiveness against the Delta variant is higher for the Moderna shot (92 per cent) than for the vaccine produced by Pfizer-BioNtech (77 per cent). This difference is echoed in antibody studies, including one by researchers at Toronto's Mount Sinai Hospital. Bottom line: The jury is still out.
What are the ethical considerations of providing third and additional doses?
World Health Organization director-general Tedros Adhanom Ghebreyesus has called for a moratorium on booster shots until the end of the year, saying that while some at-risk populations may require additional doses, healthy, fully vaccinated people should not be receiving boosters. About 90 per cent of high-income countries have reached the WHO's target of getting 10 per cent of population vaccinated, and 70 per cent have reached its 40-per-cent target, Dr. Tedros said. However, not a single low-income country has reached either target.
"Because manufacturers have prioritized, or been legally obliged, to fulfill bilateral deals with rich countries willing to pay top dollar, low-income countries have been deprived of the tools to protect their people," he said at a news conference last week.
Kerry Bowman, a bioethicist at the University of Toronto, said Dr. Tedros's call for a pause on booster shots is "very, very reasonable" and that vaccine supplies beyond what is required to adequately protect a population should go to lower-income countries.
"In the years ahead when the pandemic books are written, I think the greatest moral failure will be the global situation and how myopic many nations, including Canada, were during this pandemic," Dr. Bowman said. "It's an ethical problem and it's an epidemiological problem."
Our Morning Update and Evening Update newsletters are written by Globe editors, giving you a concise summary of the day's most important headlines. Sign up today.
Evolution of Canada as a Modern Payments Leader
With Silicon Valley taking most of the tech headlines from the North American continent, Japan being regularly publicized for its leaps in robotic technologies, and the UAE constantly investing in the latest tech, it doesn't come as a surprise that many forget about Canada as a leader in the world.
However, just because Canada doesn't command international headlines doesn't mean that the country hasn't proven to be incredibly tech-savvy, especially in the realms of payments and money. As a developed market, Canada has long boasted one of the highest credit card penetration rates in the world, at 83 percent (17 percent higher than the United States).
This is the start of a trend that will likely see Canada become the example of how payments around the world will take place, especially as it's reported that the country will likely be the first to banish banknotes. Already, over 80 percent of Canadian bank transactions are made digitally, with there being many solutions available to the population. Yet, there's more to come from the world-leading market in modern payments.
Rapid adoption of innovative cashless payment services
Source: Pixabay
While VISA, MasterCard, and American Express still form the foundations of much of Canada's payments preferences, eWallet and mobile payment solutions have become incredibly prevalent. Both PayPal and Apple Pay boast a strong customer base across the country, with a 2019 survey indicating that over 20 percent of Canadians had the PayPal app, with over 15 percent installing the Apple Pay app.
It shouldn't come as a surprise that, due to the influx of these once-termed 'alternative' payment methods, new industries have quickly embraced them to appeal to Canadians. This isn't anywhere more apparent than with the online casino industry, with the very best accepting PayPal as well as Skrill, Neteller, Trustly, and the two card providers. By offering these safe and popular methods, players are happy to try out thousands of online games.
PayPal looks to be positioning itself as the leader of a cashless Canada, and yet it'll be expanding its offering even further soon. In September 2021, PayPal paid US$2.7 billion to acquire Japanese online payments firm Paidy, which specializes in buy-now-pay-later (BNPL) and payments without credit cards. This could further enhance its appeal to the Canadian population.
Growing into an ever-more digital space for money
Source: Unsplash
Despite the rate of adoption of the newer or tech-savvy payment methods among customers, many still experience payment friction. It was found that over half of all Canadians have experienced a vendor not accepting their preferred payment method or there being a limit on the amount that can be transferred with any one purchase. This is why PayPal's entry into BNPL could enhance its scope in Canada.
The BNPL market is tipped to be worth nearly US$4 trillion by the end of this decade, making it a powerhouse option in eCommerce. It will certainly become popular in less-developed markets, where people want more expensive goods than they can afford outright. However, it also has its place in a market like Canada, which will make all tiers of purchase more accessible to all, particularly if the PayPal rollout gains traction.
Another digital area of finance that Canada is seen to be particularly smitten with is that of cryptocurrencies. The government has created a remarkably crypto-friendly regulatory landscape, helping all kinds of coins to know where they stand, appeal to Canadians, and be used across the country. It's said that around 1.2 million people (3.2 percent of the population) own cryptocurrencies in Canada already.
It doesn't come as a surprise that Canada is tipped to become the first cashless nation in the world, particularly with the adoption rate of eWallets and the embrace of even more modern solutions.
Chinese builder in debt jam says it will make bond payment – CP24 Toronto's Breaking News
Joe Mcdonald, The Associated Press

Published Wednesday, September 22, 2021 7:08AM EDT


Last Updated Wednesday, September 22, 2021 7:08AM EDT

BEIJING (AP) — A Chinese real estate developer whose struggle to avoid defaulting on billions of dollars of debt has rattled global markets says it will pay interest due Thursday to bondholders in China but gave no sign of plans to pay on a separate bond abroad.
The Chinese government, meanwhile, added to investor anxiety Wednesday by staying silent about whether it might intervene to restructure Evergrande Group's $310 billion debt.
Evergrande's struggle to comply with financial restrictions imposed by regulators to curb rising debt in the Chinese economy has prompted fears a default might cause global shockwaves. Economists say Beijing can prevent a Chinese credit crunch but wants to avoid appearing to arrange a bailout while it tries to force other companies to reduce reliance on debt.
Evergrande appears to be trying to buy time for "an orderly default rather than a shocking implosion" by paying bondholders in China on time while skipping payments abroad, said Vishnu Varathan of Mizuho Bank in a report.
"Averting a default altogether is highly unlikely," Varathan said.
If regulators get involved, they are likely to focus on protecting families that paid for apartments that are yet to be built, economists say. That would cause bigger losses for banks, construction companies and other creditors.
Evergrande, which ratings agency S&P Global says is the world's most-indebted real estate developer, said it will make a payment due on a 4 billion yuan ($620 million) bond denominated in Chinese yuan.
A company statement said details were "settled in negotiations outside the market" but gave no indication whether that meant any change in the payment. The bond has a 5.8% interest rate, which would make the normal amount due 232 million yuan ($36 million) for one year.
Evergrande did not say if it would make a separate payment of $83 million due Thursday to holders of a U.S. dollar-denominated bond that matures in March.
Evergrande appears to be favoring Chinese creditors in order to negotiate with a circle of friendly banks and other institutions that hold its debt, said Mizuho's Varathan. He said that "optimizes relief from creditor action" in China.
A default on a bond in China would trigger a cross-default on a bond abroad but missing a payment abroad doesn't have the same effect with in China, according Varathan. He said it would be harder to renegotiate with a "diverse and dispersed" investor pool abroad.
China's main stock market benchmark, the Shanghai Composite Index, closed 0.4% higher following the announcement. Hong Kong financial markets, which have been jolted by Evergrande's predicament, were closed for a holiday.
Some commentators suggest Evergrande might become China's "Lehman moment," referring to the failure of Wall Street bank Lehman Brothers, a forerunner to the 2008 crisis. But economists say the risk of global market contagion is low.
Evergrande has sold billions of dollars of assets to pay down debt since regulators tightened limits on borrowing by China's real estate industry last year. The company is one of China's biggest private sector conglomerates, with more than 200,000 employees, 1,300 projects in 280 cities and assets worth 2.3 trillion yuan ($350 billion).
Its billionaire founder, Xu Jiayin, expressed confidence in a letter to employees this week that the company will quickly resolve its debt problems.
Other major developers such as Vanke Co., state-owned Poly Group and Wanda Group have not reported similar problems. But hundreds of smaller developers have shut down since regulators in 2017 started tightening control over fundraising tactics such as selling apartments before construction begins.
The ruling party has declared reducing debt and financial risks a priority since 2018. But total corporate, government and household borrowing rose to nearly 300% of economic output last year from 270% in 2018, unusually high for a middle-income country.
As of June 30, Evergrande reported 2 trillion yuan ($310 billion) of outstanding debts to bondholders, banks, construction contractors and other creditors.
Of that debt, 240 billion yuan ($37.3 billion) was due within a year, nearly triple Evergrande's 86.8 billion yuan ($13.5 billion) in cash holdings, according to a company financial report.
Beijing allowed the first corporate bond default of the communist era in 2014 in an effort to force borrowers and lenders to be more disciplined. Defaults by private sector borrowers have gradually been allowed to increase, but the government has arranged bailouts for state-owned companies.
Gas crisis: Energy regulator warns more customers face hit – BBC News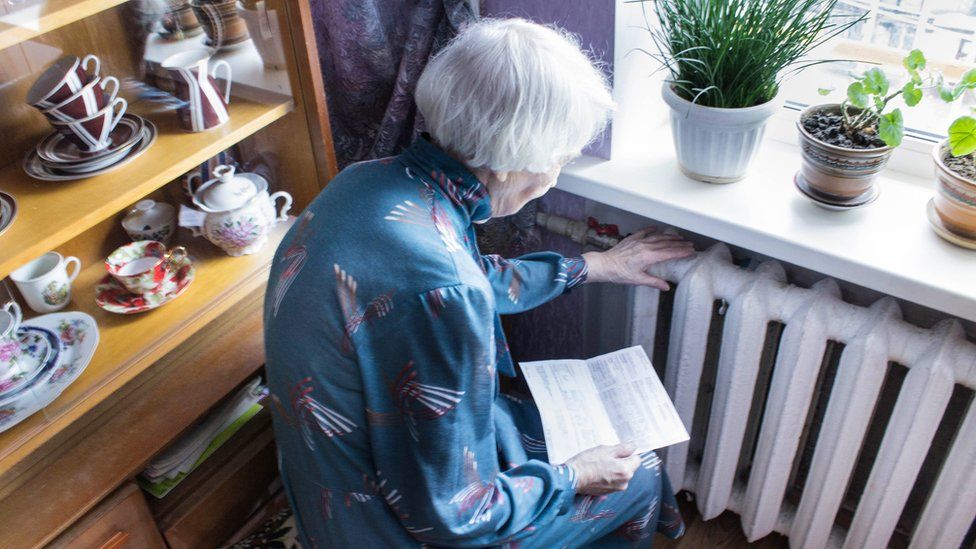 The boss of the UK's energy regulator says "well above" hundreds of thousands of customers will have to be moved to new suppliers as more firms go bust.
Ofgem's Jonathan Brearley spoke just hours before Green Energy, which has 250,000 customers, collapsed.
Mr Brearley told MPs that the rapid gas price rise was "something we have not seen before" and more firms would fold.
He declined to say if that meant "millions" of customers would eventually need to find a new supplier.
But Mr Brearley insisted Ofgem had plans in place to cope as the crisis developed.
Green Energy has become the latest provider to go bust following a sharp rise in wholesale gas prices.
The company, which employs 180 people, blamed "unprecedented market conditions and regulatory failings" for its collapse. It said that another energy provider would take on its 250,000 customers.
Since the sharp rise in wholesale gas prices – which firms complain they are unable to pass on to customers because of a price cap on energy bills – a number of small companies have collapsed, affecting more than one million customers.
They include People's Energy, Utility Point, PfP Energy and MoneyPlus Energy. Meanwhile Bulb, the UK's sixth largest energy company with 1.7 million customers, is seeking financing.
Appearing before the cross-party Business Committee, Mr Brearley said: "We do expect a large number of customers to be affected. We've already seen hundreds of thousands of customers affected, that may well go well above that. It's very hard for me to put a figure on it."
If an energy firm collapses, customers are automatically switched to a tariff provided by the new supplier. This is a payment plan agreed with the regulator Ofgem, but it may well be more expensive than the deal they had with the former company which went bust.
A six-fold rise in wholesale gas prices since last year meant several domestic energy suppliers had hit financial trouble.
More would go under, Mr Brearley said, although he said commercial talks with the firms prevented him from speculating how many.
"It's not unusual for suppliers to go out of the market," he said. "I think what is different this time is that dramatic change in the costs that those suppliers are facing.
"We do expect more (suppliers) not to be able to face the circumstances we're in, but it's genuinely hard to say more than that, partly because that means predicting what may happen to the gas price."
Some critics have blamed Ofgem's domestic energy price cap for preventing suppliers from passing on the cost of more expensive wholesale gas.
Mr Brearley said the cap was designed to protect consumers: "It is good that it is there."
But even with the cap, the Joseph Rowntree Foundation charity has warned that millions of low-income households will face a squeeze on their finances from October, when energy companies will be allowed to lift the maximum amount they charge for gas and electricity by as much as 12%.
And from next month, Universal Credit claimants face losing £20 a week.
Peter Matejic, deputy director of evidence and impact at the Joseph Rowntree Foundation, said on Wednesday: "Millions of low-income families are incredibly anxious about how on earth they are supposed to make ends meet from next month."
Business and Energy Secretary Kwasi Kwarteng admitted the cut to Universal Credit could make it "a very difficult winter" for low-income families, and said he was speaking to Chancellor Rishi Sunak and Work and Pensions Secretary Therese Coffey "a great deal" on the subject.

What happens if your energy supplier goes bust?

Customers will still continue to receive gas or electricity even if the energy supplier goes bust. Ofgem will move your account to a new supplier, but it may take a few weeks. Your new supplier should then contact you to explain what is happening with your account
While you wait to hear from your new supplier: check your current balance and – if possible – download any bills; take a photo of your meter reading
If you pay by direct debit, there is no need to cancel it straight away, Citizens Advice says. Wait until your new account is set up before you cancel it
If you are in credit, your money is protected and you'll be paid back. If you were in debt to the old supplier, you'll still have to pay the money back to your new supplier instead

The head of the trade body Energy UK was also giving evidence to MPs. Emma Pinchbeck said the sector had been fragile for a couple of years and the current gas crisis had exposed fault-lines in the market.
"I took this job a year ago. When I was hired, the chairman of Energy UK said that your biggest challenge is going to be the vulnerability of the retail market.
"And I know that for a year or more before that my team had been making the case to the regulator and the government that the sector is fragile."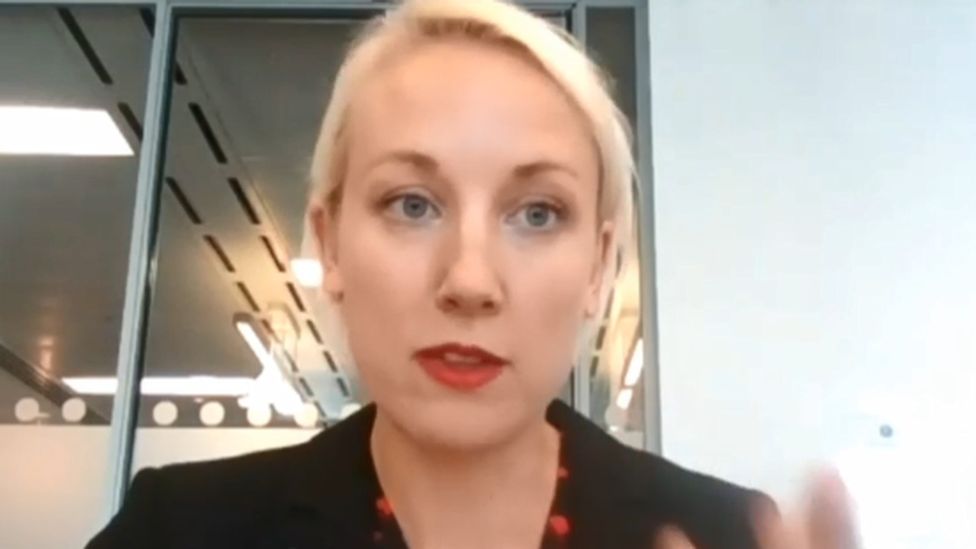 She added: "There's a short-term crisis here, which is in some ways out of our control – it's to do with the gas prices – but it's been exacerbated and arguably caused by our regulatory design."
Ms Pinchbeck said the risks to the market and security of supply was likely to continue without action by the government and regulator. "It's terrible news for customers in the long run," she said.
There was also a warning from Mr Kwarteng that Britain must prepare for a future of higher energy prices.
"The price has spiked considerably," he told the committee. "You would expect normally that the price would revert to the mean.
"It's not something that we think is going to be sustainable… We have to prepare for longer-term high prices."
Mr Kwarteng also said there were no plans to remove the cap on domestic bills. "The price cap is here to stay," he told MPs.


Please include a contact number if you are willing to speak to a BBC journalist. You can also get in touch in the following ways:
If you are reading this page and can't see the form you will need to visit the mobile version of the BBC website to submit your question or comment or you can email us at HaveYourSay@bbc.co.uk. Please include your name, age and location with any submission.