When will you be eligible for a COVID-19 shot? Ontario lays out plan for mass vaccination campaign – CBC.ca
The head of Ontario's vaccine distribution task force revealed on Tuesday the most detailed look to date at the mass COVID-19 vaccination campaign set to ramp up in 2021.
Retired general Rick Hillier said Ontario is anticipating large numbers of vaccine doses to begin arriving early next year, when the province will focus on vaccinating vulnerable seniors and health-care workers.
Ontario plans to expand those vaccinations to a wider range of the population in the late spring and summer.
Here's what the government is planning.
Phase 1: Now to April
The province will focus on health-care workers and the residents of long-term care facilities and retirement homes, which have experienced widespread and deadly outbreaks throughout the pandemic.
The province says it will also offer vaccines to select vulnerable communities during this phase, such as First Nations in Northern Ontario.
The supply of vaccine doses is expected to gradually ramp up throughout January.
Ontario expects to receive an additional 50,000 doses of the Pfizer-BioNTech vaccine in the first week of January, and approximately 80,000 per week after that for the remainder of the month.
Ontario is also expecting its first shipment of the Moderna vaccine, comprising 50,000 doses, to arrive within the next 24 hours.
A second shipment of 50,000 Moderna vaccines is scheduled to arrive during the first week of January, which Hillier says will be used for the operation to vaccinate people in remote northern communities.
Unlike the Pfizer-BioNTech vaccine, the Moderna vaccine does not require storage at ultra-low temperatures and can therefore be more easily shipped to various parts of Ontario.
Both vaccines are said to require two doses to be effective, though Hillier has asked Health Canada to examine if a single dose of the Moderna vaccine would provide sufficient protection.
The province says it expects to vaccinate approximately 1.1 million people by the end of March.
Phase 2: April to July
Phase 2 will mark the start of a widespread campaign to administer millions of vaccines every month to a wider range of Ontario's population.
Hillier said the province anticipates that it will receive 15 million doses of vaccine between April and the end of June, or about five million per month. It's not yet clear how many doses of each vaccine will be included in that supply.
The province plans to set up mass vaccination sites during this phase to administer the doses. Some hospitals will also offer vaccinations, and Hillier suggested that pharmacies could also take part.
Ontario says it has not yet decided how it will prioritize access during the start of this phase, though Hillier said essential workers and older Ontarians would likely be first in line.
He said people 75 and older might be prioritized, followed by people aged 50 to 75. Hillier also listed farm workers, police officers and teachers as examples of essential workers who could be prioritized during this phase.
Ontario hopes to vaccinate approximately 8.5 million residents by the end of phase 2, at a rate of about 150,000 residents daily. The province has a population of 14.7 million.
Phase 3: August and beyond
Hillier referred to the third and final part of the campaign as the "steady state" phase, in which the vaccine will be widely available on an ongoing basis at places like family doctor's offices and pharmacies.
Hillier said that getting a COVID-19 vaccine during this period should be no harder than getting a shingles or flu vaccine.
If there is a need for renewals or booster shots for any of the vaccines, those will also be administered within this phase.
It's not yet known if additional doses will be necessary.
Bank of Canada will hold current level of policy rate until inflation objective is achieved, continues quantitative easing – Bank of Canada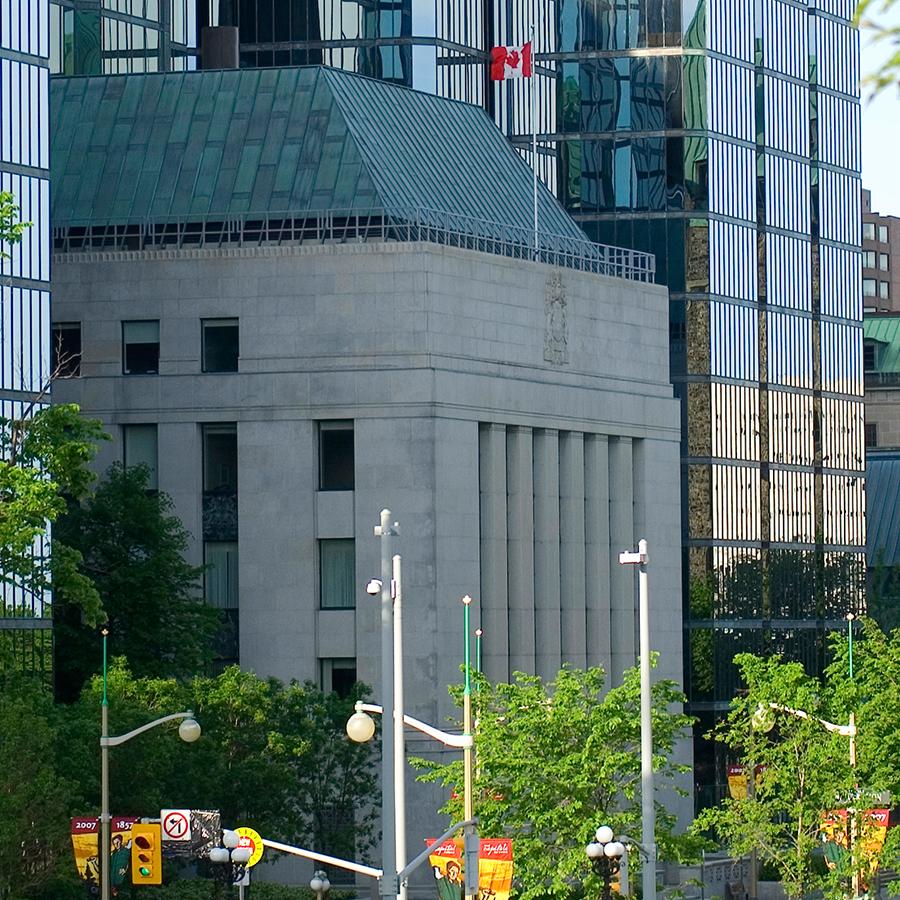 Available as: PDF
The Bank of Canada today held its target for the overnight rate at the effective lower bound of ¼ percent, with the Bank Rate at ½ percent and the deposit rate at ¼ percent. The Bank is maintaining its extraordinary forward guidance, reinforced and supplemented by its quantitative easing (QE) program, which continues at its current pace of at least $4 billion per week.
The COVID-19 pandemic continues to take a severe human and economic toll in Canada and around the world. The earlier-than anticipated arrival of effective vaccines will save lives and livelihoods, and has reduced uncertainty from extreme levels. Nevertheless, uncertainty is still elevated, and the outlook remains highly conditional on the path of the virus and the timeline for the effective rollout of vaccines.
The economic recovery has been interrupted in many countries as new waves of COVID-19 infections force governments to re-impose containment measures. However, the arrival of effective vaccines combined with further fiscal and monetary policy support have boosted the medium-term outlook for growth. In its January Monetary Policy Report (MPR), the Bank projects global growth to average just over 5 percent per year in 2021 and 2022, before slowing to just under 4 percent in 2023. Global financial markets and commodity prices have reacted positively to improving economic prospects. A broad-based decline in the US exchange rate combined with stronger commodity prices have led to a further appreciation of the Canadian dollar.
Canada's economy had strong momentum through to late 2020, but the resurgence of cases and the reintroduction of lockdown measures are a serious setback. Growth in the first quarter of 2021 is now expected to be negative. Assuming restrictions are lifted later in the first quarter, the Bank expects a strong second-quarter rebound. Consumption is forecast to gain strength as parts of the economy reopen and confidence improves, and exports and business investment will be buoyed by rising foreign demand. Beyond the near term, the outlook for Canada is now stronger and more secure than in the October projection, thanks to earlier-than-expected availability of vaccines and significant ongoing policy stimulus. After a decline in real GDP of 5 ½ percent in 2020, the Bank projects the economy will grow by 4 percent in 2021, almost 5 percent in 2022, and around 2 ½ percent in 2023.
CPI inflation has risen to the low end of the Bank's 1-3 percent target range in recent months, while measures of core inflation are still below 2 percent. CPI inflation is forecast to rise temporarily to around 2 percent in the first half of the year, as the base-year effects of price declines at the pandemic's outset — mostly gasoline — dissipate. Excess supply is expected to weigh on inflation throughout the projection period. As it is absorbed, inflation is expected to return sustainably to the 2 percent target in 2023.
In view of the weakness of near-term growth and the protracted nature of the recovery, the Canadian economy will continue to require extraordinary monetary policy support. The Governing Council will hold the policy interest rate at the effective lower bound until economic slack is absorbed so that the 2 percent inflation target is sustainably achieved. In our projection, this does not happen until into 2023. To reinforce this commitment and keep interest rates low across the yield curve, the Bank will continue its QE program until the recovery is well underway. As the Governing Council gains confidence in the strength of the recovery, the pace of net purchases of Government of Canada bonds will be adjusted as required. We remain committed to providing the appropriate degree of monetary policy stimulus to support the recovery and achieve the inflation objective.
Information note
The next scheduled date for announcing the overnight rate target is March 10, 2021. The next full update of the Bank's outlook for the economy and inflation, including risks to the projection, will be published in the MPR on April 21, 2021.
As announced, starting with this decision the target for the overnight rate will take effect on the business day following each rate announcement.
Watch live: Ontario premier provides update on COVID-19 vaccination plan amid shortage – CTV Toronto
TORONTO —
Ontario Premier Doug Ford says he's deeply troubled by the recently-announced Pfizer vaccine shortage and is changing the province's COVID-19 vaccination plan to ensure the most vulnerable are given their necessary second dose.
The premier made the announcement on Tuesday during a news conference shortly after Pfizer revealed its decision to slow down production, resulting in reduced vaccine deliveries to Canada over the next month. The delay is due to production issues at a plant in Belgium.
"It's troubling. It's a massive concern … because this vaccine is the difference between life and death for the most vulnerable," Ford said. "We're emptying the freezers on what we've received so far, getting needles into people's arms and we're focusing on our most vulnerable."
Health officials said Ontario's weekly deliveries of the Pfizer-BioTech COVID-19 vaccine will be cut by as much as 80 per cent over the next month.
Ford said the federal government reported on Tuesday that the entire country will not get any new vaccines from Pfizer next week and will get very limited amounts in the coming weeks. The federal government says shipments are not expected to get back to normal levels until late February and early March.
"It makes me very very angry, and I want to make something clear, I'm not angry at the prime minister or deputy prime minister. We've been working collaboratively, I'm just angry at the situation that other countries are getting it," Ford said.
"We have to be on those guys [at Pfizer] like a blanket. I would be outside that guy's house. Every time he moves, I would be saying, 'where's our vaccines.'"
"Other people are getting them; the European Union is getting them. Why not Canada? That's my question to Pfizer."
Ford also appealed to U.S. president-elect Joe Biden on Tuesday for help securing more COVID-19 vaccines for Ontario. Ford appealed to Biden to share a million doses of the Pfizer shot, which is manufactured in Michigan.
The Pfizer vaccine is administered in two doses. After the first dose is given, the patient gets their booster shot 21 to 27 days later in order to complete the vaccination.
The province says it has administered over 224,000 doses across Ontario so far. Only 25,000 of those people have had their second shot and are fully vaccinated.
Health officials say the province will now "protect" the second doses of the Pfizer vaccine through "careful week-by-week" allocation and by extending the length of time people are going to have to wait to get the second dose.
People living in long-term care homes and high-risk retirement homes will receive their second dose of the vaccine as scheduled, the province said. Health officials said this is because the elderly population has a weaker immune response, and risks should not be taken.
Those who got their first dose already and are not connected to high-risk settings may receive their second dose of the vaccine anywhere between 21 and 42 days after the first shot.
While all long-term care homes in Ontario's COVID-19 hot spots have received their first dose of the COVID-19 vaccine, all of the first new doses that do come in will be administered in long-term care and high-risk retirement homes in other regions, as well as northern fly-in First Nation communities.
The government has said it hopes to administer at least one dose of the vaccine to all residents and staff in all long-term care homes across the province by Feb. 15. Health officials said on Tuesday that the vaccine shortage would not affect this target.
— With files from the Canadian Press
Three out of four new COVID cases are in the Central Zone – HalifaxToday.ca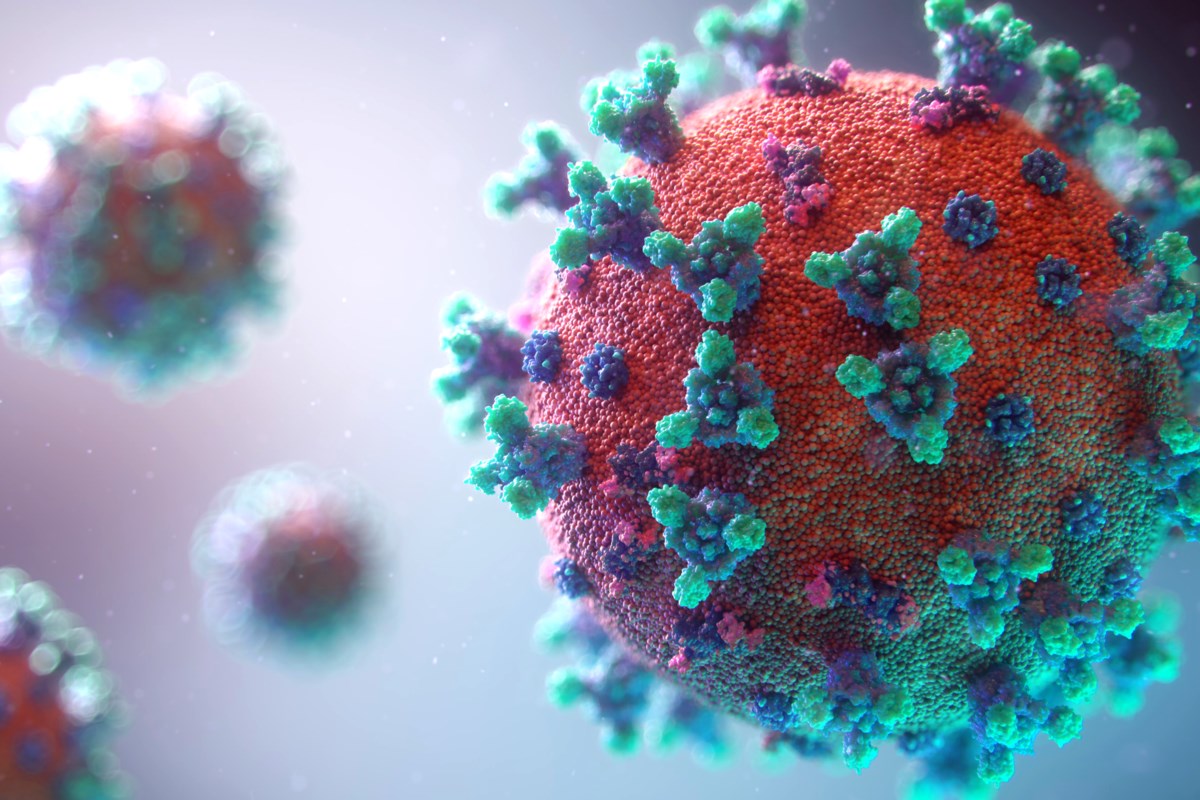 NEWS RELEASE
COVID-19/HEALTH/WELLNESS
*************************
As of today, Jan. 19, Nova Scotia has 22 active cases of COVID-19. Four new cases are being reported today.
One case is in Northern Zone and is a close contact of a previously reported case.
The other three cases are in Central Zone and are related to travel outside Atlantic Canada. The people are self-isolating, as required. One of the cases is a student who virtually attends two Nova Scotia universities. The student lives off-campus.
Nova Scotia Health Authority's labs completed 2,016 Nova Scotia tests on Jan. 18.
As of Jan. 18, 8,520 doses of COVID-19 vaccine have been administered. Of those, 2,215 Nova Scotians have received their second dose.
Since Oct. 1, Nova Scotia has completed 144,318 tests. There have been 472 positive COVID-19 cases and no deaths. No one is currently in hospital. Cases range in age from under 10 to over 70. Four hundred and fifty cases are now resolved. Cumulative cases may change as data is updated in Panorama.
Post-secondary students returning to Nova Scotia from anywhere except Prince Edward Island or Newfoundland and Labrador are strongly encouraged to visit https://covid-self-assessment.novascotia.ca/ to book a COVID-19 test for day six, seven or eight of their 14-day self-isolation period. COVID-19 testing appointments can be booked up to three days in advance.
Visit https://covid-self-assessment.novascotia.ca/ to do a self-assessment if in the past 48 hours you have had or you are currently experiencing:
— fever (i.e. chills/sweats) or cough (new or worsening)
Or:
Two or more of the following symptoms (new or worsening):
— sore throat
— runny nose/nasal congestion
— headache
— shortness of breath/difficulty breathing
Call 811 if you cannot access the online self-assessment or wish to speak with a nurse about your symptoms.
When a new case of COVID-19 is confirmed, the person is directed to self-isolate at home, away from the public, for 14 days. Public health works to identify and test people who may have come in close contact with that person.
Anyone who has travelled from anywhere except Prince Edward Island or Newfoundland and Labrador must self-isolate for 14 days. As always, anyone who develops symptoms of acute respiratory illness should limit their contact with others until they feel better.
It remains important for Nova Scotians to strictly adhere to the public health order and directives – practise good hand washing and other hygiene steps, maintain a physical distance when and where required. Wearing a non-medical mask is mandatory in most indoor public places.
Nova Scotians can find accurate, up-to-date information, handwashing posters and fact sheets at https://novascotia.ca/coronavirus .
Businesses and other organizations can find information to help them safely reopen and operate at https://novascotia.ca/reopening-nova-scotia .
Quick Facts:
— additional information on COVID-19 case data, testing and vaccines is available on https://novascotia.ca/coronavirus/data/
— a state of emergency was declared under the Emergency Management Act on March 22, 2020 and extended to Jan. 24, 2021
— online booking for COVID-19 testing appointments is available at https://covid-self-assessment.novascotia.ca/
Additional Resources:
Government of Canada: https://canada.ca/coronavirus
Government of Canada information line 1-833-784-4397 (toll-free)
The Mental Health Provincial Crisis Line is available 24/7 to anyone experiencing a mental health or addictions crisis, or someone concerned about them, by calling 1-888-429-8167 (toll-free)
If you need help with a non-crisis mental health or addiction concern call Community Mental Health and Addictions at 1-855-922-1122 (toll-free) weekdays 8:30 a.m. to 4:30 p.m.
Kids Help Phone is available 24/7 by calling 1-800-668-6868 (toll-free)
For help or information about domestic violence 24/7, call 1-855-225-0220 (toll-free)
For more information about COVID-19 testing and online booking, visit https://novascotia.ca/coronavirus/symptoms-and-testing/
*************************