Why Canadian real estate firms are seeing a brighter financial outlook – Wealth Professional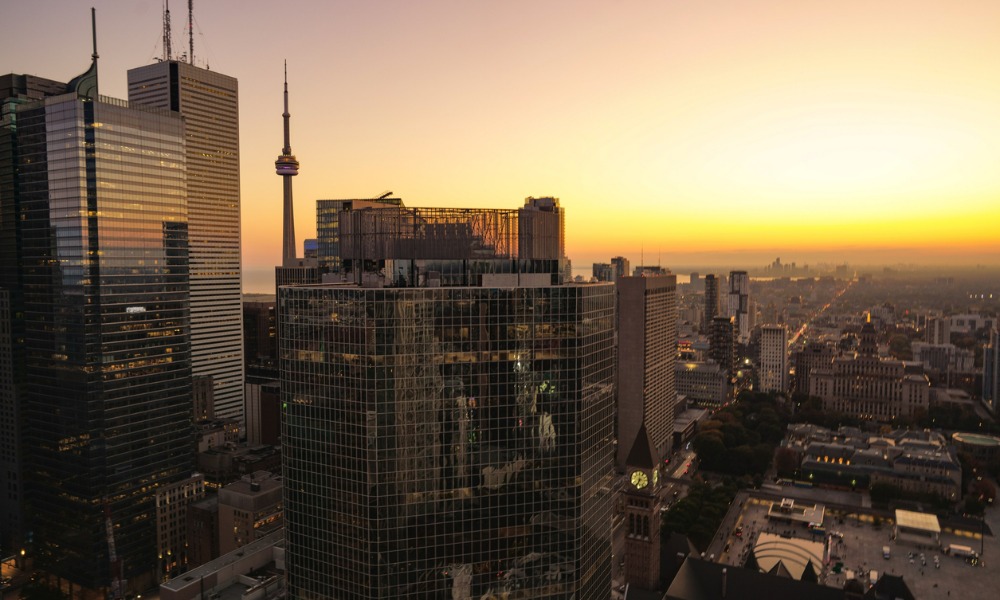 "[I]ssuers may accelerate their capital recycling efforts, whereby they use proceeds from selling some properties to purchase new ones, fund developments, or repay debt, as transaction markets regain their footing," the report said, adding that they "may also issue more equity as unit prices recover toward prior highs or proximate net asset value."
Earnings for real estate companies, the report added, are expected to recover by 2022 given current progress in vaccinations leading to relaxed in-person gathering orders in certain provincial governments, as well as allow for more nonessential facilities to open. The biggest gains in earnings were expected from the discretionary retail sub-segment, which was most heavily impacted by the pandemic.
"DBRS Morningstar believes demand for enclosed shopping centres will take time to recover," the report said, citing factors such as volatile cash flows throughout the pandemic, the discretionary nature of their tenants with elevated counterparty risk, and rising vacancies, among others. "As landlords who have lost tenants begin to experience a pickup in leasing traction and those who offered rent abatement once again collect regular rents the retail segment will begin to recover."
Among the different subsectors, industrial real estate issuers involved in distribution and logistics have fared better as the pandemic supercharged pre-existing trends of rising e-commerce penetration, which it expects to persist. The office segment, meanwhile, is expected to broadly face continued struggles from higher-than-historic vacancies, including those in urban central business districts, because of shifting norms around remote work.
"As the 'crisis mode' of the coronavirus pandemic enters the rear view in the latter half of 2021 and further into 2022, we expect easing public health measures and tempered capital expenditures to drive [financial risk assessment] improvements for most publicly rated Canadian real estate entities," the report said.
In a competitive real estate market, it pays to shop smart – Vernon Morning Star
Today's real estate market may seem a bit intimidating, especially for first-time buyers, "smart-sizers," or those who are looking to move up. No matter what your position on the ladder, these days buying a home requires knowledgeable, expert advice, and not just to choose the right area.
Changing spaces
When buying a home, some factors seem obvious, including its location, proximity to schools, and the commute to work, for example. You might also consider recreation opportunities nearby and whether the home will fit your family today, and tomorrow, note Value Plus 3% Real Estate's Paula Skladan-Roughton and Nik Roughton.
Together, they can help you figure out what you need and want in a home in practical terms and also help you navigate the fast-paced sellers' market that is today's real estate reality.
Changes to how homes are purchased has meant changes to how they're sold too, and many buyers find the process intimidating and confusing. It's essential to find a local real estate team that brings their expertise to the table to make the complicated process of buying a home in today's hot market as enjoyable as it can be. "We know what you can expect in today's market and will make sure you're prepared to meet the demands of a different way of buying and selling."
More than bricks and mortar
Buying a home today is about far more than its physical location. To be successful, buyers need to be prepared to make an offer that will tick all the boxes for the seller and the buyer.
When a home comes onto the market, most sellers are offering limited showings, and then will accept offers within a certain timeframe, meaning buyers must be prepared with market know-how and a clear idea of their real estate needs, Paula notes. With only one chance to make a blind offer, you need to know how to play the game.
"This time can be an emotional roller-coaster for buyers, so it's important to understand the current market dynamics so you can make the best offer you can," Nik says, noting that by looking at the history of offers on similar houses vs. the final selling prices, they'll take into account what you feel good about paying. "Your home is a big investment, so you want to make sure it's the right home at the right price."
Everyone is asking when the market will crash, but Nik notes that "the way we buy and sell houses has changed since the last market correction."
Changes to government regulations on real estate sales have created more stability in the market, and Nik doesn't expect a correction any time soon, especially in sought-after communities like Vernon, and with COVID showing that we can work from home.
"Buying a new home is an exciting time, and we can use our experience to help you make the best offer on the home you want," Paula adds.
Call Paula today at 250-540-9754 or email paula@VP3.ca or connect with Nik at 778-212-3737 or email nik@VP3.ca
Check out their website here.
Find them on Facebook here.
What Sold: 31 Newport County real estate sales, transactions (July 25 – 31) – What'sUpNewp
Real estate, like any industry, is based on the foundation of supply and demand. Sellers are seeing premium prices for their homes due to low-interest rates and even lower inventory; which makes for a very competitive environment from a buyer's perspective.
If you're considering selling or simply want to know what your home may be worth in today's market, I am offering confidential, complimentary, and no-strings-attached home value analyses to anyone interested.
If you have any real estate questions, please give me a call directly at 401-241-1851 or email me at TylerB@remaxnewportri.com.
In the meantime, here's what sold in Newport County last week.
Newport
225 Ruggles Avenue sold for $9,391,635 on July 26. This 10,530 sq. ft home has 10 beds and 9.2 baths.
21 Chastellux Avenue sold for $7,100,000 on July 27. This 5,000 sq. ft home has 5 beds and 5.1 baths.
19 Stockholm Street sold for $645,200 on July 28. This 1,343 sq. ft home has 3 beds and 2 baths.
26 Mumford Avenue sold for $589,000 on July 30. This 1,320 sq. ft home has 3 beds and 1.1 baths.
50 Admiral Kalbfus Road sold for $410,000 on July 27. This 988 sq. ft home has 3 beds and 1.1 baths.
109 Church Street #3 sold for $360,000 on July 28. This 697 sq. ft home has 1 bed and 1 bath.
35 Pelham Street #E sold for $357,500 on July 28. This 810 sq. ft home has 1 bed and 1.1 baths.
Middletown
241 Tuckerman Avenue sold for $1,265,000 on July 26. This 1,807 sq. ft home has 3 beds and 2 baths.
35 Bliss Mine Road sold for $705,000 on July 29. This 2,228 sq. ft home has 4 beds and 2 baths.
14 Pocahontas Drive sold for $535,000 on July 27. This 1,914 sq. ft home has 3 beds and 2.1 baths.
1 Wood Road sold for $445,000 on July 26. This 1,552 sq. ft home has 4 beds and 3 baths.
28 Stockton Drive sold for $355,000 on July 30. This 1,116 sq. ft home has 3 beds and 1 bath.
Portsmouth
50 Eastover Road sold for $3, 200,000 on July 26. This 6,597 sq. ft home has 6 beds and 5.2 baths.
33 Strawberry Lane sold for $1,406,250 on July 26. This 3,407 sq. ft home has 4 beds and 3.1 baths.
1115 Anthony Road sold for $1,005,000 on July 29. This 2,176 sq. ft home has 4 beds and 4 baths.
25 Mary Lane sold for $745,200 on July 27. This 2,489 sq. ft home has 4 beds and 3 baths.
5 Benedict Avenue sold for $625,000 on July 30. This 2,276 sq. ft home has 4 beds and 3 baths.
120 Pheasant Drive sold for $612,500 on July 30. This 1,330 sq. ft home has 3 beds and 2 baths.
14 Pioneer Lane sold for $390,000 on July 29. This 1,288 sq. ft home has 4 beds and 1 bath.
59 King Phillip Street sold for $335,000 on July 30. This 1,200 sq. ft home has 3 beds and 1 bath.
338 340 West Main Road sold for $406,000 on July 29. This one-story home spans 1,536 sq. ft.
Jamestown
121 Steamboat Street sold for $699,900 on July 27. This 1,288 sq. ft home has 3 beds and 2 baths.
53 Conanicus Avenue #3F sold for $654,900 on July 30. This 1,309 sq. ft home has 2 beds and 2 baths.
Tiverton
274 Teaberry Lane sold for $800,000 on July 28. This 3,030 sq. ft home has 4 beds and 2.1 baths.
120 Horizon Drive sold for $515,000 on July 26. This 1,792 sq. ft home has 3 beds and 3.1 baths.
240 Hooper Street sold for $328,000 on July 30. This 1,154 sq. ft home has 3 beds and 1.1 baths.
60 Kaufman Road sold for $320,000 on July 30. This 1,254 sq. ft home has 3 beds and 1.1 baths.
1034 Stafford Road sold for $295,000 on July 28. This 1,150 sq. ft home has 2 beds and 1 bath.
23 Willow Street sold for $217,500 on July 30. This 546 sq. ft home has 1 bed and 1 bath.
15 Blackbird Street sold for $185,000 on July 29. This 960 sq. ft home has 2 beds and 1.1 baths.
100 Songbird Lane sold for $165,000 on July 30. This 1,300 sq. ft home has 2 beds and 2 baths.
Little Compton
Nothing to report.
Maine's on the map, and our real estate is having moment – Mainebiz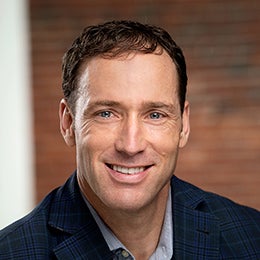 Years ago, on a business trip to San Francisco, I told the cab driver I was from Maine. He replied with, "is that part of Canada?"
Well today, it's safe to say that most everyone knows exactly where Maine is on the map. The Pine Tree State's popularity accelerated during the pandemic, bringing in more out-of-state buyers and pushing real estate prices way up.
More people 'from away'
While Mainers still make up the lion's share of home purchases, the percentage of out-of-state buyers is increasing. According to the Maine Real Estate Information Systems (MREIS), 29.71% of single-family buyers in all of 2020 came from outside of Maine. In the first quarter of 2021, that percentage rose to 34.29%. That same data shows that for the past two years the top 10 states they moved from were, in order from highest, Massachusetts, New Hampshire, New York, California, Florida, Connecticut, New Jersey, Pennsylvania, Texas, and Virginia.
Where are they moving to?
While Maine-based buyers often have a certain town or neighborhood in mind, those from outside the state are looking for specific amenities. Given the pandemic, many of those coming from metropolitan areas are interested in moving more suburban. Close to an urban center, but where they can have lawns, swing sets, gardens and privacy.
Compared to where they're moving from, towns like South Portland, Falmouth and Westbrook would be part of the metro region or even part of Portland itself. Many out-of-state buyers don't care whether they are in Falmouth or Scarborough if they have proximity to the city and a home that provides the amenities they want. Price conscious buyers that don't need quick access to downtown will go out even further. Others are more specific. Buyers with children are choosing towns where schools show higher test scores, and those for whom money is little object are choosing coastal, waterfront communities.
Prices up
For the first quarter of 2021, MREIS reported a statewide median price increase of 14.41% over 2020 for single family homes. Over that same period, prices in Greater Portland — Cape Elizabeth, Cumberland, Falmouth, Freeport, Gorham, North Yarmouth, Portland, Scarborough, South Portland, Westbrook, Windham, Yarmouth — were up 20%. In Portland itself, the median sales price jumped 39% over last year. Why? While lower inventory and increased buyer demand were the primary drivers, an increase in buyers from outside the state drove it home.
These buyers come from larger markets where similar homes might sell for double or triple the asking prices in Maine. They often have reverse sticker shock. With cash from a recent sale and the ability to bring their remote city salary job with them, they're prepared to pay well over-asking prices.
What's next?
Most Realtors expect that upward trend to continue well into 2021, creating a seller's market with low inventory, robust buyer demand, and competitive offer situations. With the proliferation of work from home opportunities and baby boomers choosing to retire and purchase second homes in Maine, our real estate prices, and the percentage of buyers from away will likely continue. Just how long is anyone's guess, but for the moment, most in the real estate industry believe it could be a while.
---
Tom Landry, owner of Benchmark Real Estate and CornerStone Building and Restoration in Portland, is a Realtor in southern Maine and develops and renovates residential and mixed-use properties.