Why independent esports media is on the rise in 2023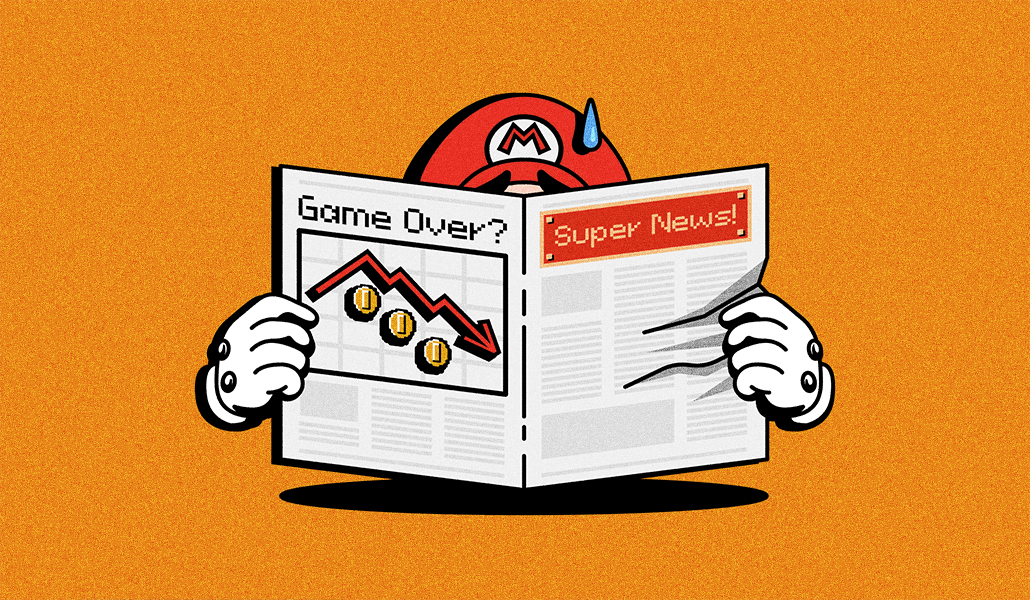 When Tom Matthiesen's employer, Inven Global, laid off most of its staff in July 2022, the longtime esports writer wasn't sure that his style of in-depth esports journalism would have a place at any of the remaining endemic publications in the space.
"I could see that their coverage was diluted with a bunch of other stuff," he said.
So Matthiesen decided to strike out on his own, launching his independent esports journalism site, Em Dash Esports, in September 2022. As the League of Legends World Championship progressed over the following month, Matthiesen's efforts were rewarded by growing readership. His traffic more than doubled between the first and last weeks of the World Championship, rising from a four-digit figure to a five-digit figure by the end of the event, according to Matthiesen, who declined to share specific numbers. At the moment, Em Dash is still in the brand- and readership-building phase, and Matthiesen doesn't plan to monetize the site in the immediate future.
"I can see why people get addicted to this, because the numbers go up, and it's such a drug," Matthiesen said. "Like, holy shit, 10,000 people visited my site today. What the fuck?"
Endemic esports journalism has gradually collapsed over the past two years. In addition to Inven Global, publications such as ESPN Esports, Upcomer and the Washington Post's Launcher vertical have folded in recent memory. Operations such as Venn and G4 brought in millions of dollars in funding before failing spectacularly in 2022. The Esports Observer shuttered its Twitter account and rebranded as the esports vertical of Sports Business Journal in December 2022; even smaller endemic sites like Jaxon are starting to drop like flies.
In the wake of these closures, Matthiesen is not the only esports journalist to find success by going independent. Jacob Wolf's company, Overcome, made its fourth full-time hire on Feb. 6; Dominic Sacco's project, Esports News UK, drew record traffic in January; and Cody Luongo's newsletter Sharpr announced a partnership with +More Media on Feb. 1, among many other examples.
While the exodus of journalists to independent platforms such as Substack is not limited to the esports space, the phenomenon is particularly pronounced in esports journalism due to the lack of full-time jobs available in the industry — and the opportunity for writers to carve out yet-uncovered niches such as Esports News U.K.'s regional coverage or Sharpr's esports betting focus.
"I saw an opportunity for myself, because I found that the people that were covering esports gambling were the gambling press, and I felt that the esports press wasn't conceptualizing or understanding the betting industry side of it — and vice versa with the gambling side," Luongo said.
Indeed, as more esports journalists strike out on their own, it's becoming increasingly clear that readers looking for the hard-hitting stuff can also go directly to independent media operations and newsletters, rather than the bigger players such as Dot Esports or Dexerto.
"I talked to a lot of people that own these websites, and they had a chance to hire me," said James Fudge, who launched his own publication, The Esports Advocate, in January. "And they decided not to, through the last year — so now I am their competition, and I'm going to see what I can do."
It's not that the larger publications are unable to turn out high-quality esports journalism. Both Dot and Dexerto, two of the only endemic esports publications to claim profitability, have published their fair share of industry-shaking deep dives in the past. But they've learned that the audience for hard-hitting truth-to-power esports journalism simply isn't large enough to support an entire company. Dot and Dexerto have adapted by pivoting to other areas: news aggregation and relentless content churn for the former, celebrity-news-style influencer coverage for the latter.
Amid this, the readership of both sites has consistently risen. Between December 2021 and December 2022, Dot's traffic increased by nearly one million total unique visitors, and Dexerto's by nearly 1.5 million, according to data shared with Digiday by Comscore.
The audience is aging, and they don't want to know the 'what' anymore — they want to know how and why.
Jacob Wolf
The collapse of endemic esports publications in 2022 left many industry veterans worried about the apparent lack of an audience for in-depth reporting on the space. But the growing traffic of independent esports publications in 2023 shows that the audience is there for this type of content. At the moment, this audience is only large enough to support individuals, not entire media operations.
"I think the audience is aging, and they don't want to know the 'what' anymore — they want to know how and why," Wolf said.
With this growing audience comes new revenue opportunities for the smaller independent esports journalism operations. Most, such as Wolf's Jacob Wolf Report, rely on subscriptions at the moment to bring in consistent revenue — but Esports News UK just opened up new ad inventory, and going independent has created opportunities for writers such as Wolf and Fudge to do consulting work and author the occasional white paper. The independent players are still figuring out monetization, but the signs are encouraging.
"I'm not here to make loads of money," Sacco said. "I'm here to serve the UK esports community."
Indeed, as the esports journalism industry has contracted over the past year, many writers have left it for greener pastures such as marketing or PR. Those who have stuck it out haven't necessarily done so for the paycheck.
"We are a business, but we are not purely in it for money," said Claire Farnworth, a co-founder of the independent gaming media site Gamer Guides. "And because we're independent, we don't have shareholders breathing down our necks to be profitable, or to cut the losses."
Media mogul Rupert Murdoch, 92, engaged to Ann Lesley Smith – The Globe and Mail
Fox Corp Chairman Rupert Murdoch is engaged to former San Francisco police chaplain Ann Lesley Smith, his spokesperson confirmed on Monday, which will mark the fifth marriage for the 92-year-old media mogul.
Murdoch finalized his divorce from actress and model Jerry Hall in August.
Murdoch and Smith, 66, first met in September at his vineyard Moraga in Bel Air, California, and he called her two weeks later, Murdoch told the News Corp-owned NY Post, which broke the news of the engagement. Smith is a widow whose late husband was Chester Smith, a country singer, radio and TV executive.
On March 17 in New York, Murdoch presented Smith with an Asscher-cut diamond solitaire ring, according to the Post. They will be married in late summer.
"I was very nervous. I dreaded falling in love but I knew this would be my last. It better be. I'm happy," Murdoch told the Post
Murdoch's nuptials are unlikely to change the ownership structure of businesses in which he holds stakes, including Fox Corp, the parent company of Fox News Channel, and News Corp. Murdoch controls News Corp and Fox Corp through a Reno, Nevada-based family trust that holds roughly a 40% stake in voting shares of each company.
Fox is currently defending itself in a $1.6 billion defamation lawsuit from Dominion Voting Systems.
Dominion has accused the cable TV network of amplifying debunked claims that Dominion voting machines were used to rig the election against Republican Donald Trump and in favor of his rival Joe Biden, who won the election.
Fox has defended its coverage, arguing claims by Trump and his lawyers were inherently newsworthy and protected by the First Amendment of the U.S. Constitution.
Japan media guide – Yahoo News Canada
Japan's broadcasting scene is technologically advanced and lively, with public and commercial media in keen competition. Traditional media are more influential than news websites.
Five TV companies, including public NHK, run national terrestrial networks. Most of NHK's funding comes from licence fees. Many millions of viewers subscribe to satellite and cable pay TV.
News, drama, variety shows and sport – especially baseball – have big audiences. Imported TV shows are not widely shown, but Western influences are apparent in domestic TV fare.
Newspapers are influential and highly trusted. National dailies sell in their millions, boosted by afternoon and evening editions. Some charge for online access.
Reporters Without Borders (RSF) says that "tradition and business interests often prevent journalists from completely fulfilling their role as watchdogs".
Under the traditional kisha kurabu (press club) system, institutions such as government ministries and corporate organizations have restricted the release of news to journalists and media outlets with membership in their clubs, says NGO Freedom House.
But it notes that in recent years online media and weekly news magazines have challenged the daily papers' dominance with more aggressive reporting.
Line, co-developed by Japan and Korea, is by far the leading social and messaging application with over 94 million users. YouTube, Twitter, Facebook and Instagram are widely used.
There were 118.6 million internet users by July 2022, comprising 93% of the population (Internetworldstats.com).
Ecuador opens investigation into explosives sent to news media – Al Jazeera English
Local journalists report receiving envelopes filled with small explosives, disguised as commonplace electronic devices.
Journalists at various news outlets in Ecuador have been sent envelopes containing electronic devices fitted with explosives, the attorney general's office said on Monday, adding it has opened a terrorism investigation.
The envelopes all had similar characteristics and the same contents and will therefore be investigated jointly, the attorney general's office said in a statement, without naming the media organisations affected.
One of the devices partly exploded at Ecuavisa television in Guayaquil when journalist Lenin Artieda plugged the device into his computer. He suffered minor injuries, according to police.
"It's a military-type explosive, but very small capsules," said Xavier Chango, the national head of forensic science, referring to the explosive sent to Ecuavisa.
The police carried out a controlled detonation of a device sent to the news department of TC Television, also in Guayaquil, prosecutors said earlier on Monday.
Fundamedios, a regional freedom of expression advocacy group, said a third television station and radio outlet in Quito had also received envelopes with explosives.
[embedded content]
The government said it would defend freedom of expression in the country.
"Any attempt to intimidate journalism and freedom of expression is a loathsome action that should be punished with all the rigor of justice," it said in a statement.
President Guillermo Lasso has blamed rising violence, including within the prison system, on competition between drug trafficking gangs for territory and control.
Ecuador is used as a transit point for cocaine being moved to the United States and Europe.
Television channel Teleamazonas said one of its journalists had received an anonymous envelope on Thursday and — upon opening it — had discovered a device, which the police confirmed contained explosives.