Will Blockchain Fundamentally Change Gaming?
The multi-billion-dollar gaming industry has introduced Blockchain gaming, and it's showing no signs of relenting. Of course, people have been playing games for years, and one of the first ones created was a game called Senet. It's a board game from Ancient Egypt 3,500 BC, and since then, gaming has been completely transformed, with gamers playing on their phones, Xbox, PlayStation, or at an online casino. Today, Blockchain gaming is disrupting the industry, and Blockchain games experienced a growth of 140% in 2022, compared to 2021. Here you can read about how Blockchain fundamentally changes gaming for players and what you can expect shortly.
In traditional games, after your purchase it, you play and discover gear, weapons, and other items within the game. Then you use that equipment to attack the opposition or defend yourself. You'll soon find that certain items become worthless because you've upgraded some and, also, if you don't play for a while that your previously preferred weapons are behind the power curve of the meta. All the effort you put into the game, and your assets are now meaningless. You can't use those things in another game, nor can you sell them because you don't own them.
Blockchain & Cryptography
The Blockchain is becoming far more relevant with the advent of Bitcoin, and Blockchain gaming is becoming a modern phenomenon. Cryptography is a relatively straightforward concept to imagine. Each block represents different aspects of data, the transactions that tie together securely and safely. Cryptography keeps all the necessary data in a user-friendly, securely connected chain. That affects the overall gaming experience, fundamentally changing the prevalent model that can affect the gaming experience. The entire process would change to favour players and enhance their freedom. Blockchain games function through the Ethereum open-source program. It is the second most famous source on the Blockchain, only eclipsed by Bitcoin. Nevertheless, Ethereum forms the bedrock and foundation for current and future blockchain game titles.
How Do Blockchain Games Work?
Many of the Canadian casinos reviewed by experts offer crypto games that you can play once you sign up at the site. There are specific crypto game titles and traditional games like slots, blackjack, roulette, poker, and live dealer games. However, crypto games are higher, although they work similarly to conventional games. You'll discover items, unique weapons, and other gear and equip the items while playing yourself. However, a notable difference with traditional counterparts is that the game's assets are available outside the game itself. When you turn the game off or stop playing, you can utilise the items in another title, sell them in external markets, or convert them into other cryptocoins or tokens.
Create and Store Information Securely
Blockchain allows creating items and storing related information. For instance, you might need to create an article, name it, and provide a picture to go with the thing. First, you'll need to define the quantity and the ownership of these items. Then, the asset creator submits the data to the Blockchain, and anyone can do that with a bit of basic knowledge of publishing info to smart contracts. Since Blockchain assets exist and the person who holds them can give them away by transferring them on the Blockchain.
Quick Recap
A quick recap on Blockchain games includes players officially own assets while the Blockchain records that information for everyone to see. The Blockchain is checked by the game to see what support a person owns, and game developers choose if they want to include that item in the game. You won't need to develop the game beforehand to create that asset. Blockchain games have become a multi-universe, where players can use assets in various games, put them up for auction, and list them for sale on a marketplace outside the game itself. Players can send their items peer to peer. In short, there's an overarching blockchain of material out there. There's data within the Blockchain, such as who owns a golden shield, with only 100 in existence. If you're a new Blockchain game creator, you could check the Blockchain and see what people own. Then, if you sign up for the game and provide your Ethereum address, the developer will check your inventory to incorporate your assets potentially.
Round-Up
Although the Blockchain gaming industry has a couple of minor issues, it seems that it could – with the right guidance and regulation – become extraordinary. There's an accessible marketplace, cryptocurrency, and decentralization, and Blockchain could be the next big craze. Also, keep in mind that gaming companies could embrace the power of decentralization to make it even more normalized. So, although perhaps there are some hurdles along the way, the future is overall pretty bright for blockchain gaming.
Apple is making it easier to distribute subscription podcasts – The Verge
Apple is making it easier for podcasters to get their subscription shows onto its platform. Creators on select podcast distribution platforms like Acast and Libsyn will soon be able to automatically upload their premium shows onto the Apple Podcasts app instead of having to publish it episode by episode through Apple's platform.
Currently, those who offer subscription shows through the Apple Podcasters Program need to publish episodes through Apple Podcast Connect. The company says that its new Delegated Delivery system will allow creators to skip that extra step and publish shows on Apple directly from their host's dashboard. In addition to Acast and Libsyn, the initial group of partner hosts includes Buzzsprout, Omny Studio, RSS.com, Blubrry, and ART19. The feature is supposed to launch "this fall."
The new distribution feature will also apply to free shows, which are distributed by RSS feed. Even with the new distribution system, podcasters offering subscriptions will still need to pay for the Apple Podcasters Program, which costs $19.99 per year.
Apple Podcasts spokesperson Zach Kahn said that the new feature is not intended to compete with Spotify's Anchor, which allows creators to host and distribute subscription shows directly onto Spotify. The intent, he said, is to create a more open podcasting ecosystem so open that Anchor and Megaphone, also owned by Spotify, could become Delegated Delivery partners if the company chose to do so. Spotify did not respond to request for comment on whether it would.
Spotify already has its own partner hosts that have streamlined publishing for subscription shows through its Open Access program, including Supercast, glow.fm (which is owned by Libsyn), and Apple partner Acast. (Note: Vox Media is also a partner in Spotify's Open Access program).
Apple announced a new feature for podcast listeners as well. A new software update for iPhones, iPads, and Macs will allow users to specify how many podcast episodes they want to keep downloaded in the app for offline listening, with options like "five latest episodes" or those published in the "last 14 days." Older episodes that weren't manually downloaded will be automatically removed. The new downloads configuration potentially solves a big annoyance for heavy podcast listeners who can quickly rack up downloads that eat their device's storage.
Google, Samsung help Android developers sync fitness data between apps – Deccan Herald
Google and Samsung have joined hands to give developers an opportunity to sync users' health and fitness data between Android apps and their devices.
Called 'Health Connect', the platform and API (application programming interface) are for Android app developers to securely access users' health data.
With user permission, developers can use a single set of APIs to securely access and share health and fitness data across Android devices, Google said in a statement.
"We're building this new unified platform in collaboration with Samsung to simplify connectivity between apps" to foster richer app experiences while also providing centralised privacy controls for users," the tech giant added.
Google is working with developers including MyFitnessPal, Leap Fitness, and Withings as part of an early access programme.
In addition, Samsung Health, Google Fit, and Fitbit are adopting Health Connect. All developers can get access to Health Connect's common set of APIs for Android via Android Jetpack," the company informed.
'Health Connect' supports many common health and fitness data types and categories, including activity, sleep, nutrition, body measurements, and vitals like heart rate and blood pressure.
"The users will have full control over their privacy settings, with granular controls to see which apps are requesting access to data at any given time," said Google.
The users will also have the ability to shut off access or delete data they don't want on their device, along with an option to prioritise one data source over another when using multiple apps.
Oppo Reno 8 Series Launch Officially Set for May 23 in China – Beebom
Oppo is all set to unveil its new Reno 8 series to succeed last year's Reno 7 lineup next week. The company has revealed that it will host an online event on May 23 in China to introduce the Oppo Reno 8 mid-range phones, which are expected to boast good looks, various camera-centric features, and more. Here's what to expect.
Oppo Reno 8 Series Launching This Month
Oppo announced this information via a recent Weibo post. It is also revealed that the Reno 8 series will launch in China at 7:00 local time (4:30 pm IST). The company has also shared a short teaser for the same, but it doesn't tell us anything about the devices.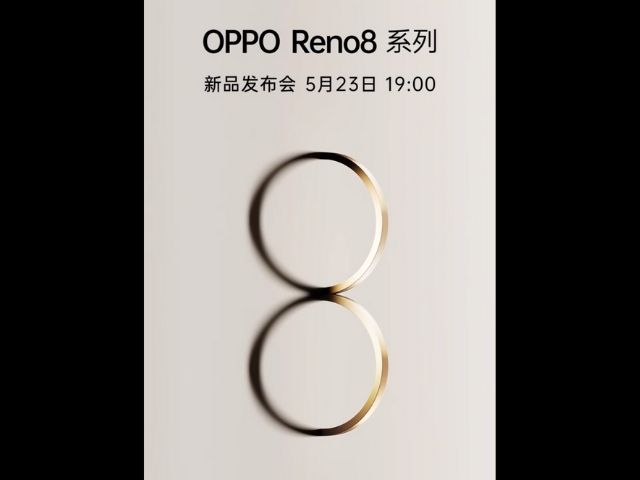 Although, it is suggested that the Reno 8 series will consist of the Reno 8, the Reno 8 Pro, and the Reno 8 SE. A recent leak tells that the Reno 8 Pro will be powered by the Snapdragon 7 Gen 1 chipset, which is expected to be introduced at the Snapdragon Night event on May 20. The Reno 8 could be equipped with a MediaTek Dimensity 8100 SoC, paired with LPDDR5 RAM and UFS 3.1 storage.
It is also reported that the Reno 8 will feature a 6.55-inch Full HD+ AMOLED display with a 120Hz refresh rate. Three rear cameras, including a 50MP Sony IMX766 main camera, an 8MP ultra-wide camera, and a 2MP macro camera, along with a 32MP selfie shooter are also expected. This variant is also likely to be backed by the MariSiliconX NPU.
The Reno 8 is also slated to come equipped with a 4,500mAh battery with support for 80W wired fast charging, much like the OnePlus 10 Pro. This will be a first for an Oppo phone. Other details regarding the Reno 8 series remain unknown. We also don't have an idea of what interesting camera features it will feature. Plus, the design is still a mystery, and our best guess is a center-placed punch-hole screen, and maybe, some design changes too.
While the Reno 8 and the Reno 8 Pro could fall in the upper mid-range price bracket, the Reno 8 SE could be a more affordable offering. That said, proper details still aren't out, and hence, it's best to wait for the launch event to get a better idea. We will keep you in the loop. So, stay tuned for more information.
Featured Image: Representation of Oppo Reno 7