Xiaomi Mi 11 arrives as the first phone with Snapdragon 888 – GSMArena.com news – GSMArena.com
In a world where companies race to launch Pro, Pro Max, and Pro Plus devices, Xiaomi decided to go old school and introduced only one flagship phone today – the Xiaomi Mi 11. It is officially the first phone with Snapdragon 888 chipset and comes with Xiaomi's best display – a 6.81" AMOLED with QHD+ resolution and 120Hz refresh rate.
The front panel also has 480Hz touch sampling rate, advertised peak brightness of 1,500 nits, and Gorilla Glass Victus protection.
The Snapdragon 888 can be combined with either 8GB RAM and 128/256GB storage or 12GB of RAM and 256GB storage. There's no microSD slot onboard, so no option to add more after the purchase.
The main camera setup consists of the 108MP cam, known from the Mi 10 series (the one that is 1/1.33" in size), with a 7P lens and f/1.85 lens in front.
The 13MP ultrawide angle camera has 123-degree FoV, while the third snapper, sitting on the side, is a basic 5MP macro lens. On the front, Xiaomi placed a 20MP selfie cam, tucked behind a punch hole in the upper left corner.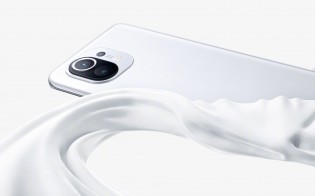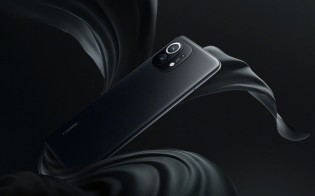 Xiaomi Mi 11 in White and Black
Getting back to the front panel, we have a screen that is curved on both sides, and underneath the Mi 11 implements Goodix's latest optical fingerprint scanner. According to the scanner's maker it even supports heart-rate monitoring but Xiaomi said nothing about such a feature on stage.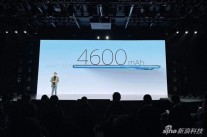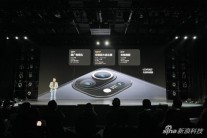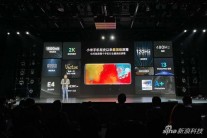 Photos from the in-person launch of the Xiaomi Mi 11, courtesy of Sina
The Xiaomi Mi 11 has a 4,600 mAh power cell that supports 55W wired fast-charging, 50W wireless, and 10W reverse charging. It will work with every Quick Charge 4+, Quick Charge 3+, and Power Delivery 3.0 adapter. Xiaomi has decided to skip the charger in the retail box but will give a 65W GaN adapter for free if you don't have a compatible charger already.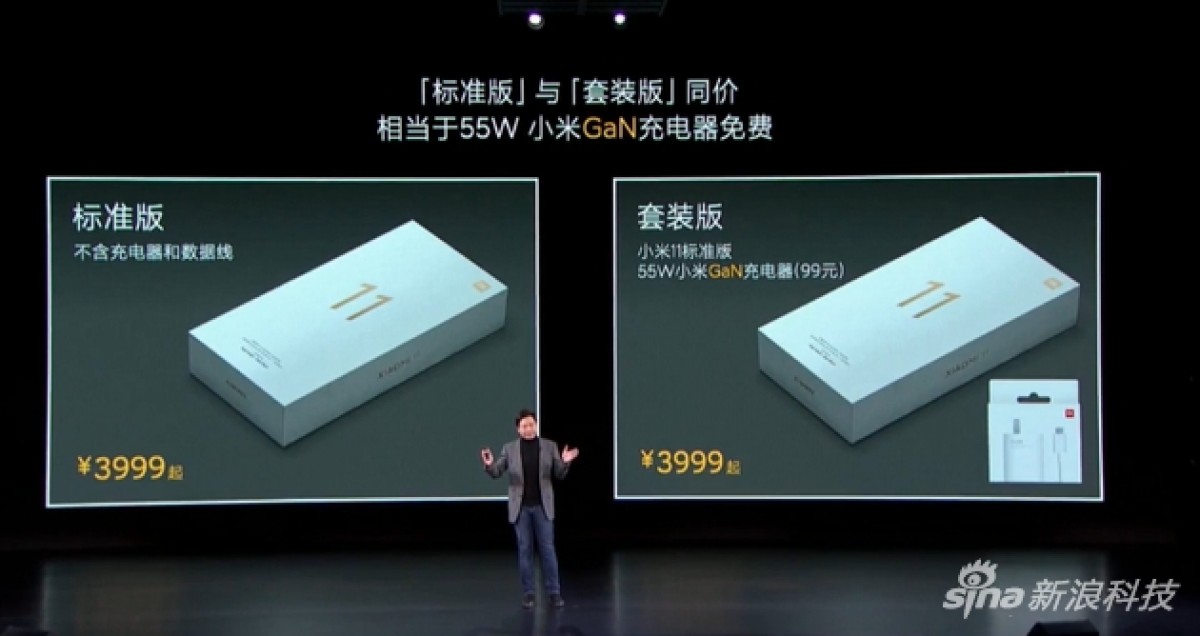 Other highlights of the Xiaomi Mi 11 include Harman Kardon-tuned stereo speakers, improved Night Mode capabilities, dual 5G connectivity (at Sub-6 GHz networks), Wi-Fi 6E support, Bluetooth 5.2, NFC, and all the finest navigation services.
Pre-order has already started, with the first sale scheduled for January 1, 2021. The Xiaomi Mi 11 will be offered in six different colors – Black, White, Blue, Khaki Vegan Leather, Purple Leather, and Special Edition with Lei Jun's autograph for some reason.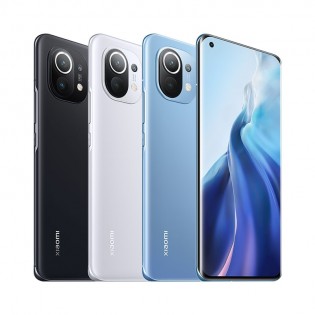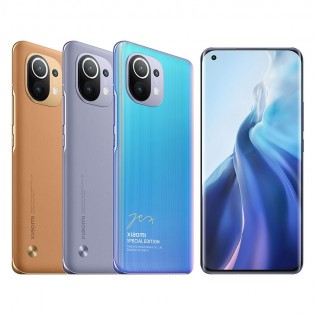 Xiaomi Mi 11 in all its colors
Pricing begins at CNY3,999 ($610/€500)and goes up to CNY4,699 ($720/€585) for the roomiest memory option. The first flash sale is scheduled for January 1, 2021.
While the announcement saw only one phone, later in 2021 we hope to see a Xiaomi Mi 11 Pro with a periscope lens, as some early renders suggested, as well as an improved main camera. We are also hoping to hear more on international availability soon.
Source (in Chinese)
Apple hires former BMW executive for car project
Apple Inc has hired Ulrich Kranz, a former senior executive at BMW AG's electric car division, to help its vehicle initiatives, Bloomberg News reported on Thursday, citing people familiar with the matter.
Kranz will report to Apple veteran Doug Field, who led development of Tesla Inc's mass-market Model 3 and now runs Apple's car project, the report said.
Apple did not immediately respond to Reuters request for comment.
The iPhone maker's automotive efforts, known as Project Titan, have proceeded unevenly since 2014 when Apple first started designing its own vehicle from scratch.
In December, Apple said it was moving forward with its self-driving car technology and targeting to produce a passenger vehicle that could include its own breakthrough battery technology by 2024.
(Reporting by Mrinalika Roy in Bengaluru; Editing by Shinjini Ganguli)
Amazon SideWalk in Canada
Amazon is ready to initiate the sidewalk throughout the world including Canada. So many people are concerned about what exactly is a sidewalk and should you be concerned in any way?
Well to put it simply amazon sidewalk is a new way of communication where amazon creates a network by using its echo devices and other devices. What is going to happen is that these devices would be using your home's internet connection and creating a small network for communication. Using the ring and echo devices this will be executed where they would be forming a bridge (as the company calls it) between the two devices. While these various bridges would be used to create networks.
Amazon said this is done for easier connections and simpler setups even when your wifi goes out. Which would allow you to use title trackers and find pets easily. You would not have to spend 500 dollars on those devices but rather just use this to get updated information on your belongings. This is going to get a lot of people hooked on the devices. Using your ring and echo devices without your own internet connection sounds pretty good but is there a hidden reason for amazon to become an ISP on its own well that is something only time will tell.
So now the question is should you be concerned about this?
Well if you own an amazon echo device you will have to ask Alexa to opt you out of it because this is going to come in as activated by default. This means that you will need to put in some effort to change this if for any reason you don't want to be a part of this program.
There are tutorials online that would help you to opt-out of this by using your Alexa app on your phone.
Another concern is that this is not the first time a company has done something like this. Apple has enhanced the find my network in a similar manner with the introduction of air tags and have responsibility for finding phones, and things using other users devices that might not know that their device is being used in the process.
Well most common people that are using the internet nowadays are more concerned about the data that is being used by these huge corporations and who are they gathering and using the data for their personal and private benefits. Additionally are data sharing policies being used and met with proper standards. Creating a rule is one thing and following it is completely another.
What bodies are placing a check on whether the huge tech giants are following these steps or not? These are the big questions with few answers and to think that now the internet is being owned by one of these giants. I mean the real question everyone should be asking is how big can these giants become and what kind of influence they hold onto our lives in the future?
Big tech supports global tax, but wants digital services levies axed
U.S. tech giants could benefit from the agreement of the Group of Seven rich countries' agreement to create a global minimum 15% corporate tax rate if the final deal also scraps increasingly popular digital services taxes, according to industry lobbyists.
The deal, reached Saturday, was designed to reduce companies' incentives to shift profits to low-tax offshore havens and could bring hundreds of billions of dollars into government coffers.
The statement on the U.S. Treasury Department website touting the deal also discusses the "removal of all Digital Services Taxes, and other relevant similar measures, on all companies."
Facebook Inc was quick to praise the deal, and Alphabet Inc's Google followed suit: "We strongly support the work being done to update international tax rules. We hope countries continue to work together to ensure a balanced and durable agreement will be finalized soon," said spokesman Jose Castaneda.
The industry wants levies like France's 3% tax on certain online revenues removed. In 2019, France applied a 3% levy on digital services revenue earned in France by companies with revenues of more than 25 million euros there and 750 million euros worldwide. It suspended collection in early 2020 while negotiations were underway on international tax rules.
Levied on revenue rather than profit, the taxes have become an increasingly popular way for countries to balance their budgets, said Matthew Schruers, president of the Computer and Communications Industry Association. CCIA members include Facebook, Google and Twitter.
He noted that the communique over the weekend set expectations that digital services taxes will be repealed. "Companies are supportive of these global tax talks and the minimum tax is the price of tax certainty."
Adam Kovacevich of the Chamber of Progress, whose partner companies include Amazon.com Inc, Facebook and Twitter Inc, agreed, saying that big companies had been targeted for the past five to 10 years by "discriminatory digital services taxes" and wanted a different system for taxing corporations.
NetChoice, which also has Facebook and Google among its members, had a different view.
"More taxes means higher costs for consumers and less R&D spending, at the same time the administration and Congress are clamoring for more R&D to compete with China," President Steve DelBianco said in a statement.
DelBianco was unimpressed with the possibility of the deal scrapping digital services taxes. "That 15% tax is a floor — not a ceiling, and it's not likely to stop European governments from enacting new digital taxes and taking antitrust action to hurt U.S. companies."
(Reporting by Diane Bartz; additional reporting by Paresh Dave; editing by Jonathan Oatis)