You can unlock this secret Isu weapon in Assassin's Creed Valhalla just by whacking a pile of rocks
A canny Assassin's Creed Valhalla player has discovered you can unlock a powerful Isu bow just by whacking a pile of rocks.
As demonstrated in this video by JorRaptor, players should head up to Northumbria and visit Brunson Turret. In the nearby lake, you'll find a small island – and here's when the magic happens.
[embedded content]
I can't even begin to understand how someone might have accidentally stumbled upon this, but if you whack the rock a few times – noting that, unlike other piles of ore, it doesn't break up – quick save, and log out, eventually you'll respawn in front of a broken pile of rocks and then see the secret Nodens' Arc bow unlock, popping up as a newly acquired item on your screen (thanks, Kotaku).
Right now it's presumed this is either a bug or, in the very least, a cheese, so it's possible Ubisoft might move quickly to prevent more players gaining the powerful weapon so easily, so head up to Northumbria sooner rather than later if you fancy grabbing the bow yourself.
ICYMI, Assassin's Creed fans have finally translated the secret Isu language. Used by the first civilisation in the Assassin's Creed series, clever fans have now deciphered what the god-like figures known as the Ancient Ones throughout the Assassin's Creed series are saying.
From verbs to adjectives and numbers, Access the Animus comprehensively explains how to translate the Isu language, which has its own "complex grammar, alphabet, and a set of rules of its own". They were even able to work out verb tenses, conjugated words, grammar cases, and sentence structures.
If you want a refresher on the history of Assassin's Creed, be sure to check out our Assassin's Creed timeline.
Source: – Gamesradar
Redmi K40 to make global appearance as a Poco phone – GSMArena.com news – GSMArena.com
The just-unveiled Redmi K40 series will premiere globally, and at least in some parts of the world, it will be a Poco device.
According to a IMDA (Infocomm Media Development Authority) listing the model number M2012K11AG, which should be the vanilla Redmi K40, will be launched as part of the Poco brand. Just as in its Redmi K40 skin, the device will support 5G.
Given Poco and Redmi's track record, this rumored Poco device could be the Poco F3 or Poco F3 Pro.
Xiaomi launched its Redmi K40 series in China today. The Redmi K40, K40 Pro and K40 Pro+ all carry 6.67-inch 1080p Super AMOLED displays with 120Hz refresh rate and 360Hz touch sampling, 4,520mAh batteries with 33W charging and triple rear cameras. The K40 Pro has a 64MP main camera, the K40 Pro+ a 108MP main camera, while the K40 uses a 48MP as a main camera.
The Redmi K40 Pro and K40 Pro+ both use the 5nm Snapdragon 888, while the Redmi K40 uses a 7nm Snapdragon 870 chipset. All three support 5G.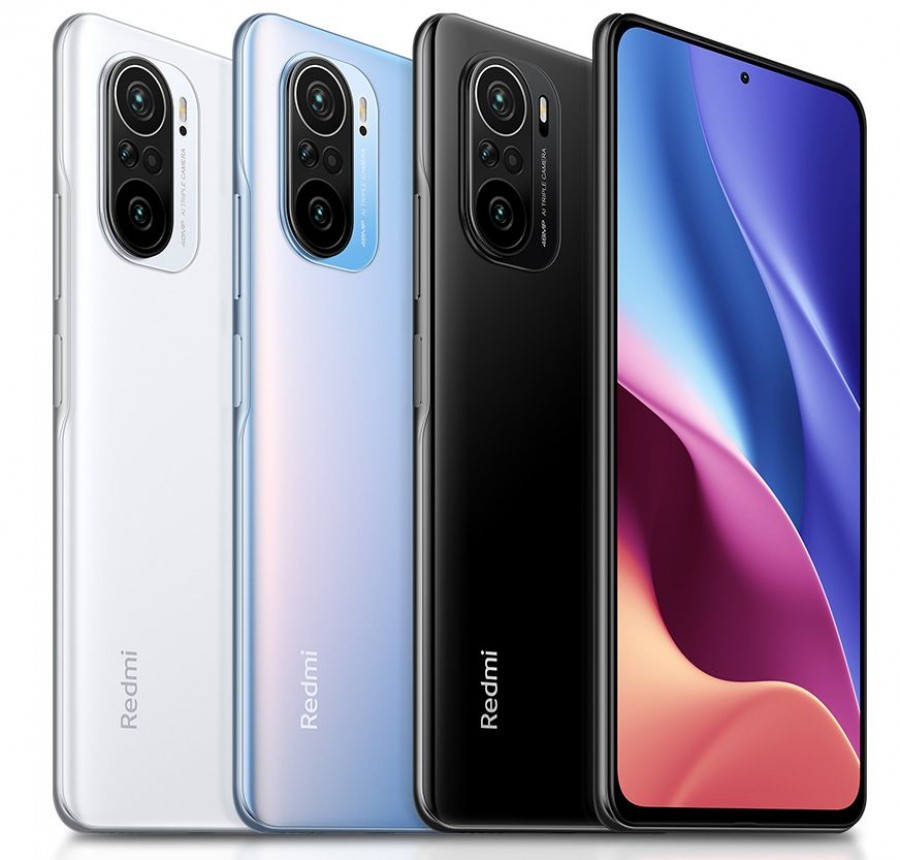 There is still no word on the Redmi K40 series' global availability.
PlayStation State of Play: How to watch, what to expect, start times – CNET
There are big things in the PlayStation 5's future. Horizon: Forbidden West, God of War, Final Fantasy 16, as well as the delayed Gran Turismo 7. But beyond the fact that these game's exist, we don't know too much about them. Hopefully that will change on Thursday.
After Nintendo last week announced Splatoon 3, The Legend of Zelda: Skyward Sword HD and Mario Golf: Super Rush at its Nintendo Direct presentation, Sony announced it'll have a keynote presentation of its own for Thursday in State of Play.
The previous State of Play, in October, was all about the upcoming PlayStation 5 and its user interface. On Thursday, State of Play will focus entirely on games.
How to watch
Easy peasy: Right here!
Or, if you'd rather Twitch, right here.
Start times
State of Play kicks off at 2 p.m. PT/5 p.m ET on Thursday, Feb. 25. Brits will get their sneak peek into upcoming PlayStation games just before bedtime, as it begins at 10 p.m. GMT. Sony's presentation starts with the business day in Australia, playing from 9 a.m. Friday AEDT.
What to expect
Sony says State of Play will focus on 10 games coming to PS4 and PS5, which'll include new announcements as well as updates on games shown off at last June's PS5 showcase.
That's potentially big news, because games shown off at last June's PS5 showcase include Horizon: Forbidden West, Gran Turismo 7 and a PS5 edition of Grand Theft Auto 5. Hopefully we'll also see more of God of War: Ragnarok, which is tentatively scheduled for a 2021 release.
Official: Redmi Note 10 series will get the 108MP camera sensor – gizmochina
Xiaomi has been teasing several features of the upcoming Redmi Note 10 series of devices. Ahead of the March 4 launch(India & Global), the company has confirmed that the series will feature a 108MP camera sensor.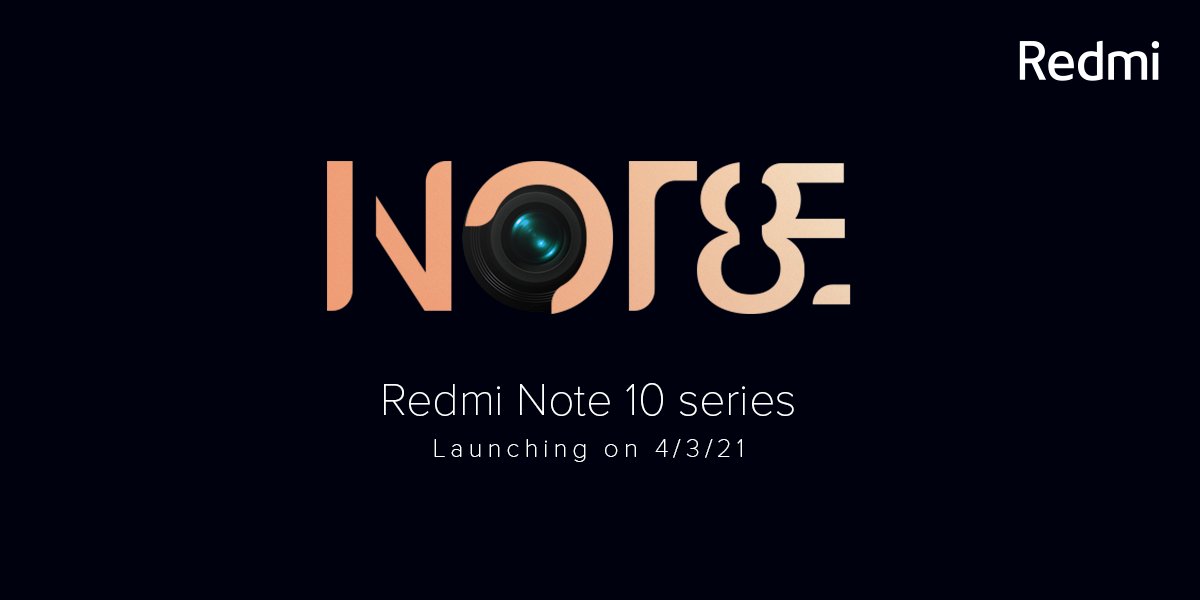 The company, took to Twitter to confirm the camera feature on the Redmi Note 10 series. It says that the series will bring the first 108MP flagship camera. Assuming that the series will have two or more devices, it is likely that the Redmi Note 10 Pro/ Pro Max will have the flagship camera(could be Samsung's HM1 sensor).
The company's only other device to feature a 108MP camera in the affordable segment is the Mi 10i 5G. Either way, it looks like the 108MP game has finally trickled down to the budget devices. This is because realme has teased its own version of the 108MP camera sensor a few hours ago, and it could be on the realme 8 series.
The Redmi Note 10 series is expected to switch over to the AMOLED panel this time. Last year, the company brought the IPS LCD on the Redmi Note 9 Pro Max. It didn't even have the support for a higher refresh rate.
However, the latest hands-on leak reveals that the non-Pro Redmi Note 10 will feature a centered punch-hole AMOLED display. This means that the highest model in the series will definitely feature it.
The top-of-the-line variant in the series is expected to be a 5G device. Rumors say that it could be a Snapdragon 768G 5G chipset but there is no confirmation so far. Let's wait for more details in the coming days.
RELATED:
---
[embedded content]
ALWAYS BE THE FIRST TO KNOW – FOLLOW US!