Canada Car Insurance Quote – How Anti-Theft Devices Help Reduce Premiums
There are a few insurance facts, tips, and hints that will help you save a little on your car insurance premiums; however, for the most part, here is one that we tend to forget to check into…
When people shop for a Canadian car insurance quote, they remember to discuss with their agent the prominent factors that can reduce their car insurance premiums like driver training, dropping collision from older cars, not using your car to drive to work, however when getting a Canada car insurance quote many forget to mention anti-theft devices they may have to protect their vehicle. By not mentioning anti-theft devices when you shop for a Canada car insurance quote, you could be leaving behind some additional discounts.
Auto theft costs are enormous; they cost Canadians approximately 1.2 billion a year when you add up legal bills and insurance costs, not to mention health care costs for those thefts that involve injuries. It is in our best interest and the interest of the Canadian insurance companies to take the steps in providing anti-theft devices that will help reduce these costs and let's face it, any car insurance discount means money kept in your pocket!
There are three general categories for anti-theft devices; understanding these will help you when you are shopping for a Canada car insurance quote:
mechanical – these are devices that prevent the steering wheel from moving – i.e., locking bars
Alarms – these cause horns and lights to go off when someone tries to break into the car
electronic – immobilizers that cut the power to the ignition so the car can't be started,
The three mentioned are very familiar to us; the most familiar now is the electronic immobilizers because recently, the Government has just made them mandatory in Canada. These three categories of anti-theft devices can be broken down again into two categories:
Active devices – devices that require you to turn them on to activate them (mechanical and alarms)
Passive devices – devices that are activated when you turn the engine off (electronic)
It's the passive devices that Canadian car insurance companies are the better of the two because they don't rely on us to remember to turn them on; they come on on their own.
Before you start shopping for a Canada car insurance quote:
Take advantage of all the insurance facts, tips, and hints.
In this case, take a couple of minutes and write down the anti-theft devices your car already has.
Write down if you have an engine immobilizer, wheel locks, car etching, anything and everything your car has, and ASK about each of them and see what sort of discounts the insurance company will offer.
DON'T ASSUME that just because engine immobilizers are mandatory, a discount has been applied; make a point of asking.
Redmi K40 to make global appearance as a Poco phone – GSMArena.com news – GSMArena.com
The just-unveiled Redmi K40 series will premiere globally, and at least in some parts of the world, it will be a Poco device.
According to a IMDA (Infocomm Media Development Authority) listing the model number M2012K11AG, which should be the vanilla Redmi K40, will be launched as part of the Poco brand. Just as in its Redmi K40 skin, the device will support 5G.
Given Poco and Redmi's track record, this rumored Poco device could be the Poco F3 or Poco F3 Pro.
Xiaomi launched its Redmi K40 series in China today. The Redmi K40, K40 Pro and K40 Pro+ all carry 6.67-inch 1080p Super AMOLED displays with 120Hz refresh rate and 360Hz touch sampling, 4,520mAh batteries with 33W charging and triple rear cameras. The K40 Pro has a 64MP main camera, the K40 Pro+ a 108MP main camera, while the K40 uses a 48MP as a main camera.
The Redmi K40 Pro and K40 Pro+ both use the 5nm Snapdragon 888, while the Redmi K40 uses a 7nm Snapdragon 870 chipset. All three support 5G.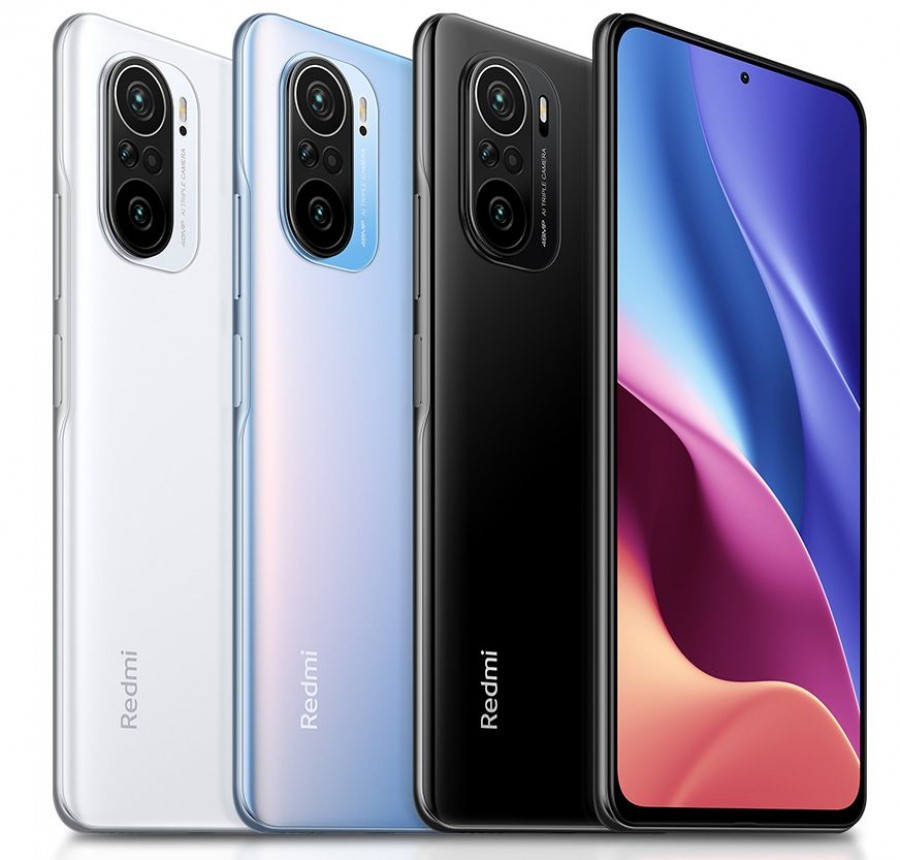 There is still no word on the Redmi K40 series' global availability.
PlayStation State of Play: How to watch, what to expect, start times – CNET
There are big things in the PlayStation 5's future. Horizon: Forbidden West, God of War, Final Fantasy 16, as well as the delayed Gran Turismo 7. But beyond the fact that these game's exist, we don't know too much about them. Hopefully that will change on Thursday.
After Nintendo last week announced Splatoon 3, The Legend of Zelda: Skyward Sword HD and Mario Golf: Super Rush at its Nintendo Direct presentation, Sony announced it'll have a keynote presentation of its own for Thursday in State of Play.
The previous State of Play, in October, was all about the upcoming PlayStation 5 and its user interface. On Thursday, State of Play will focus entirely on games.
How to watch
Easy peasy: Right here!
Or, if you'd rather Twitch, right here.
Start times
State of Play kicks off at 2 p.m. PT/5 p.m ET on Thursday, Feb. 25. Brits will get their sneak peek into upcoming PlayStation games just before bedtime, as it begins at 10 p.m. GMT. Sony's presentation starts with the business day in Australia, playing from 9 a.m. Friday AEDT.
What to expect
Sony says State of Play will focus on 10 games coming to PS4 and PS5, which'll include new announcements as well as updates on games shown off at last June's PS5 showcase.
That's potentially big news, because games shown off at last June's PS5 showcase include Horizon: Forbidden West, Gran Turismo 7 and a PS5 edition of Grand Theft Auto 5. Hopefully we'll also see more of God of War: Ragnarok, which is tentatively scheduled for a 2021 release.
Official: Redmi Note 10 series will get the 108MP camera sensor – gizmochina
Xiaomi has been teasing several features of the upcoming Redmi Note 10 series of devices. Ahead of the March 4 launch(India & Global), the company has confirmed that the series will feature a 108MP camera sensor.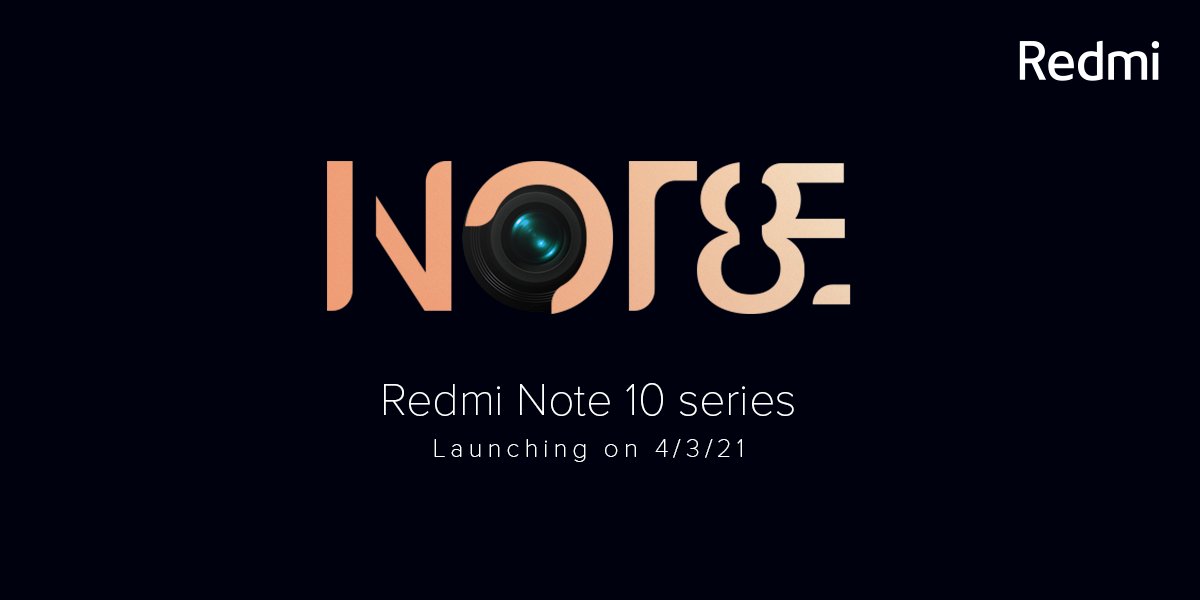 The company, took to Twitter to confirm the camera feature on the Redmi Note 10 series. It says that the series will bring the first 108MP flagship camera. Assuming that the series will have two or more devices, it is likely that the Redmi Note 10 Pro/ Pro Max will have the flagship camera(could be Samsung's HM1 sensor).
The company's only other device to feature a 108MP camera in the affordable segment is the Mi 10i 5G. Either way, it looks like the 108MP game has finally trickled down to the budget devices. This is because realme has teased its own version of the 108MP camera sensor a few hours ago, and it could be on the realme 8 series.
The Redmi Note 10 series is expected to switch over to the AMOLED panel this time. Last year, the company brought the IPS LCD on the Redmi Note 9 Pro Max. It didn't even have the support for a higher refresh rate.
However, the latest hands-on leak reveals that the non-Pro Redmi Note 10 will feature a centered punch-hole AMOLED display. This means that the highest model in the series will definitely feature it.
The top-of-the-line variant in the series is expected to be a 5G device. Rumors say that it could be a Snapdragon 768G 5G chipset but there is no confirmation so far. Let's wait for more details in the coming days.
RELATED:
---
[embedded content]
ALWAYS BE THE FIRST TO KNOW – FOLLOW US!