5G on iPhone 12 probably won't be as great as you think
It's safe to say 2020 has been a garbage year for human beings, but it's been a fruitful one for new phones, cameras and gaming consoles. It's only September and a slew of new products have launched or been announced, including the Xbox Series X and PS5, the new Sony A7S iii mirrorless camera, the Samsung Galaxy Note 20 Ultra and Galaxy S20 FE and new products from Amazon. "Techtember" is over, but the year's most anticipated release, the iPhone 12, is coming Oct. 13. Here's how to watch Apple's event livestream. Leaks and rumors point some exciting new features for the next Apple phone including a high refresh rate display, more sizes and lidar. (These are the features I wish Apple would steal from Samsung.) But the most significant addition won't be the cameras or the expected A14 processor. It'll be its support for 5G.
That means the biggest feature on the iPhone 12 will be largely out of Apple's control and firmly in the hands of AT&T, T-Mobile and Verizon. Depending on your carrier and where you live, your 5G experience on an iPhone 12 could vary greatly. It's an unusual position for Apple, which is known for its insistence on crafting virtually every aspect of its products, from the hardware to its software.
By contrast, the current state of 5G in the US is a mix of hype, hope and whatever the opposite of harmony is. Depending on the carrier, 5G comes in a variety of frequencies, some that offer truly mind-bending speeds but lack the reach to connect to your phone all the time. Other frequencies have a long reach and stable connectivity but offer speeds that aren't much faster than 4G LTE. Some parts of the US have 5G networks from all three major US carriers, others have absolutely zero coverage.
Does this mean 5G will determine if the iPhone 12 is a flop or not? In terms of sales, of course not. Apple will likely sell millions of new iPhones. But that doesn't mean that everyone who buys an iPhone 12 will have a great experience getting it connected to and working on a 5G network. And the hundreds of thousands, if not millions of new users that do get connected will drive a massive spike in traffic on 5G networks that are still in their infancy. There's a huge potential for many people to have a bad 5G experience on their new iPhone. Possibly even worse than if they just stuck with 4G.
I remember in 2013 when the iPhone 5 launched with 4G LTE support. I bought the phone in September when it first came out and I experienced lightning speeds. But by the time Thanksgiving rolled around, a lot of other people had an iPhone 5 and my 4G LTE speeds leveled out due to all the new traffic on the same network. Luckily over the years, 4G LTE got more robust and networks were able to offer more capacity.
When it comes to 5G, things get more complicated because not all 5G is created equal. That superfast 5G I mentioned earlier requires different antennas than mid- and low-band 5G. Those different antennas means multiple models of the same iPhone. 5G suffers from fragmentation and, even for someone like me who's pretty knowledgeable about such things, the topic can be overwhelming.
Read more: Will iPhone 12 have Touch ID so we can unlock our phones with masks on? Probably not
Why is Apple taking a gamble with 5G? The company has to. Even if the path isn't fully paved now, in a couple years, 5G will be the way most of us get cellular data. The other reason is 4G LTE is a great safety net. Someone on an iPhone 12 without a 5G radio in their neighborhood would still be able to connect via 4G LTE. But it would be a shame if that same person paid a premium to get a 5G iPhone only to have zero or spotty 5G coverage.
But if my friends and family members are any indication, a 5G iPhone is something many of them are longing for. It's not that the iPhone 11 and 11 Pro aren't great or that my friends are particularly excited about 5G. To them a 5G iPhone is all about future-proofing, even if 5G connectivity isn't ready to use out of the gate.
If you've been waiting to buy an iPhone until it has 5G support, chances are you'll be rewarded this fall. But do your research about the 5G connectivity in your area and what your carrier offers. If you don't care about 5G and are on an upgrade year for your iPhone, then you're in a great position. You'll still be able to use the reliable and comfortable 4G LTE that you've grown accustomed to, and over the coming years you might notice faster service as 5G and its multiple flavors of connectivity expand across the US.
That should offer a modicum of comfort in this horrible year.
Source: – CNET
Apple Distributing New Heated Display Removal Machine for iPhone 12 Repairs
Apple is providing Genius Bars and Apple Authorized Service Providers with a new heated display removal fixture for iPhone 12 and iPhone 12 Pro repairs, according to information obtained by MacRumors from a reliable source.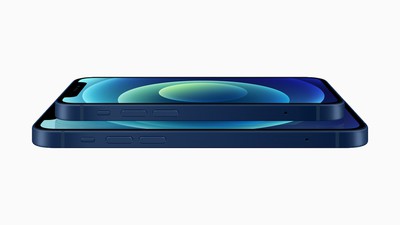 To open iPhone 12 models, technicians will be required to slide the device into a specialized tray, and then place the tray into the high-temperature fixture for two minutes to warm up the adhesive below the display. Once the adhesive is loose, technicians will be able to remove the display by twisting an arm with a suction cup at the top of the machine.
It is unclear why Apple is requiring that heat be used to remove the display on iPhone 12 models, but it could be due to the devices having a new flat-edge design with a display that sits flush with the frame. iPhone 12 models also have improved IP68-rated water resistance up to a depth of six meters, which could mean the devices have stronger adhesive.
Apple's standard display removal tool for previous-generation iPhones is a relatively basic arm with a suction cup, with no heat involved.
Given that teardowns of iPhone 12 models have already surfaced online, it clearly remains possible to open the devices without using Apple's new heated fixture, but it will be a requirement for Genius Bars and Apple Authorized Service Providers nonetheless.
Apple recently disclosed its out-of-warranty repair pricing for iPhone 12 models, including $69 for a replacement battery and $279 for a screen repair. For all other damage, such as cracked rear glass, the repair fee is $449 for the iPhone 12 and $549 for the iPhone 12 Pro. To obtain service, visit the Get Support page on Apple's website.
Update: In response to this news, MacRumors received the following statement from Kyle Wiens, founder of electronics website iFixit.com: "iPhone owners should have the ability to repair their own phones. If the new iPhone design requires a fixture to repair, Apple should sell it to their customers."
Source: 
First iPhone 12 and iPhone 12 Pro pre-orders begin arriving to customers around the world – 9to5Mac
As the clock turns to October 23 around the world, the first iPhone 12, iPhone 12 Pro, and iPad Air pre-orders have started arriving to buyers. This also means the new devices are officially becoming available for purchase and pick up at Apple Stores in many countries.
Eager iPhone 12 and iPhone 12 Pro users have taken to Instagram and Twitter to share new pictures of their devices. Both devices are both available in new colors, so we're eager to see how those new colors look in the real world.
Of course, Apple Stores look a bit different this year for the iPhone 12 launch than in prior years due to the COVID-19 pandemic. We've previously reported on the various ways Apple has shifted its retail strategy to ensure customer and employee safety this year, including a new Express Storefront pickup concept.
For iPhone 12 launch day this year, Apple Stores are focusing almost exclusively on pickups of previously-placed online orders. As such, many people who pre-ordered their iPhone 12 or iPhone 12 Pro for in-store pickup have started seeing their order status change to "Ready for Pickup" in the Apple Store app.
The iPhone 12 is available in five different colors: black, white, Product(RED), green, and blue. The iPhone 12 Pro is available in four different colors: pacific blue, gold, graphite, and silver.
In terms of pricing, the iPhone 12 starts at $829 (or $799 for Verizon, T-Mobile, Sprint, and AT&T) for 64GB of storage. You can can upgrade to the 128GB configuration for $879 ($849 for Verizon, T-Mobile, Sprint, and AT&T), or to the 256GB continuation for $979 ($949 for Verizon, T-Mobile, Sprint, and AT&T).
On the other hand, the iPhone 12 Pro retails for $999 for 128GB of storage, $1099 for 256GB of storage, and $1299 for 512GB of storage.
The iPhone 12 mini and iPhone 12 Pro Max will be available for pre-order on November 6, with orders and in-store availability beginning on November 13. Check out a handful of iPhone 12 images below, and let us know when your device arrives, or if you have any stories of your Apple Store experiences, in the comments below.
FTC: We use income earning auto affiliate links. More.
Check out 9to5Mac on YouTube for more Apple news:
[embedded content]
First Impressions From New iPhone 12 and 12 Pro Owners – MacRumors
It's already Friday, October 23, in Australia and New Zealand, which means some customers who purchased an iPhone 12 or 12 Pro already have their new devices in hand. We've seen dozens of reviews of the iPhone 12 and iPhone 12 Pro from media sites, but now first impressions from regular Apple customers are available.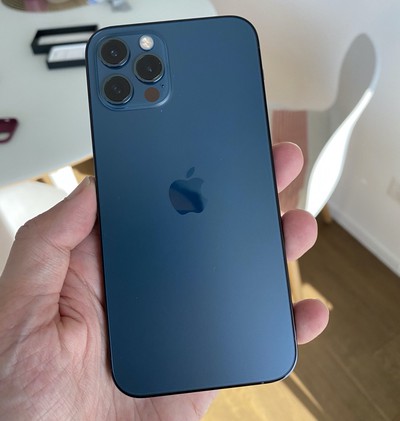 Image via MacRumors reader Boardiesboi
New ‌iPhone 12‌ and 12 Pro owners are sharing their opinions of the device on the MacRumors forums, and for those awaiting their own new iPhone or considering making a purchase, impressions from average consumers provide useful insight.
MacRumors reader Boardiesboi shared several photos and says that the lighter weight of the 12 Pro is immediately noticeable coming from an iPhone 11 Pro Max. The color of the Pacific Blue ‌iPhone‌ is described as "beautiful," and Boardiesboi found the squared-off edges make the ‌iPhone‌ "nice to hold" and "less slippery."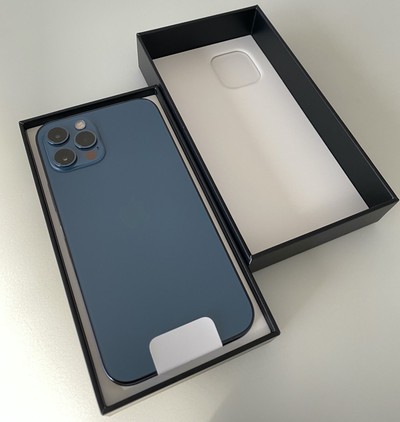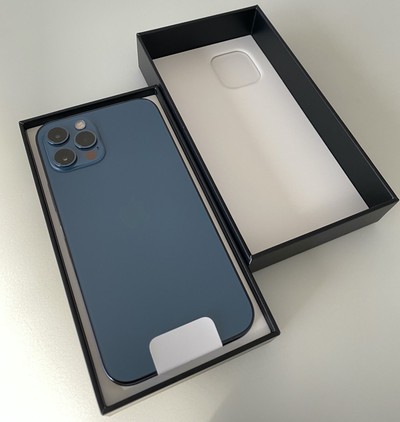 Image via MacRumors reader Boardiesboi
A Redditor who got the new Pro also in Pacific Blue said that he's glad he didn't chose the mini because the squared off shape makes the ‌iPhone 12‌ more compact. He also said the shiny edges of the ‌iPhone‌ attract a lot of fingerprints.
Twitter user Kewal said the new iPhone 12 Pro feels lighter than the iPhone XS and appears to have a warmer display tint.
First impressions:
1. Feels lighter than my XS
2. Display seems to have a warmer tint
3. Transfer and setup with iOS 14 is a breeze
4. Vodafone 5G seems to be good in the area. Will update on the speeds soon@MacRumors #firstimpressions #iPhone12 Pro #Australia https://t.co/cWFSHsII5k
— Kewal (@realkewal) October 22, 2020
Some other insights from new ‌iPhone 12‌ and 12 owners:
Hard to tell the difference between photos taken with 12 Pro and 11 Pro Max
MagSafe magnet is "quite strong" but case doesn't "magically attach" like demoed at Apple Event.
‌iPhone 12 Pro‌ has a warmer display than ‌iPhone 11 Pro Max‌
Bezels appear thinner
Face ID speed is the same
New iPhones come with iOS 14.1 installed
Have a new ‌iPhone 12‌ or 12 Pro? Let us know your thoughts and we'll add it to our first impressions article.