8 Productivity Apps to Install on Your Computer & Study Better
Perhaps the word "productivity" is one of the most popular ones in our everyday vocabulary. But this also means that we can't imagine our lives without a rush. And this, in turn, leads to stress and constant anxiety. We are worried about not making it before the deadline and don't want to forget something important, just like Neville Longbottom.
Therefore, we are looking for all kinds of tools to stay focused and relaxed. And, of course, apps are one of them! In this article, we've put together eight platforms for anyone who needs help with self-organization, time management, and concentration.
However, before we begin, let us warn you that sometimes even the most productive of us struggle to keep everything under control. And this isn't surprising, given how quickly the study load increases! Luckily, one can always order custom writing at EssayPro and forget about tension and low grades. The authors are true experts in their fields, so your assignment will surely be done at the highest level possible!
Zapier (Browser Extension)
We start the compilation with not really an app. Zapier is an automation platform that shares information between the programs you use. It can be Trello, Google Sheets, Slack, Notion, etc. Thus, you save time, reduce the number of repetitive tasks and focus on top priorities.
Here's how you can use it when studying:
Add web articles to Google Sheets when you are looking for sources for your research;
Share links with your groupmates in Microsoft Teams, Slack, or email when working on a project;
Look up data from any program and display it in the Chrome extension when giving a presentation;
Update your to-do list in apps like Any.do or Todoist to keep things in order.
Trello (App)
Trello is a great team collaboration tool as it makes managing work straightforward and enjoyable. How? It organizes projects perfectly! Basically, any list of productivity apps includes this program, and for a good reason! Trello's boards, lists, and card interfaces are very intuitive, so you can structure ideas and track progress with ease.
Let's say your group is working on a marketing project. With Trello, you can create lists for each step of your workflows, such as Brainstorming, Writing, Editing, and Publishing, and then add cards for each article. They can be assigned to team members by specifying deadlines. All data will be available in one space, and you won't look through endless chats and messages.
And most importantly, your Trello board will literally become your to-do list with specific deadlines and subtasks.
Dropbox Passwords (Browser Extension)
Let's agree: we would save a lot of time if we didn't have to remember the passwords for all the accounts we have. They are quite easy to forget, especially considering how often we have to update them. Whatever memorization techniques we use, there is just too much going on around us. Therefore, the brain can literally lose the right information at the worst possible moment.
Passwords for Zoom and e-library, learning platforms, social media accounts… The list is long! Fortunately, Dropbox Passwords have come to the rescue! It's a powerful password management app. Here, your personal data will be highly encrypted and as secure as possible – only you can access it.
You can also add any data here, from dorm gate codes to recipes or Wi-Fi passwords. All this saves you time and, therefore, allows you to devote energy to something more essential.
Slack (App)
It seems that the number of group projects increases from semester to semester. So, another convenient tool for communication within the team won't hurt. In Slack, it's easy to invite others to join you – the invitation is sent right to their email.
The app saves all the correspondence, sent files, and notes on necessary messages. Plus, you can configure notifications for mail/phone/desktop and synchronize data on all devices. Moreover, there is integration with other services such as Skype, Dropbox, Google Calendar, etc.
Pomodoro (Browser Extension)
A simple and affordable timer based on Pomodoro is a vital tool for all students. It works online in a browser and, therefore, doesn't require installation or any additional steps. The main task of this program is to save you from fatigue, offering optimal intervals for study.
Once the working time (25 minutes) is off, you get a signal about a small break lasting 5 minutes. Or you can choose the longer one and relax for 15 minutes straight. The decision is up to you. During these precious minutes, try to change the scenery. Go out to breathe some fresh air, drink a cup of coffee, or exercise. The better you relax, the better your brain will work afterward, right?
Indeed, Pomodoro is excellent in terms of self-organization and fighting procrastination (or its extreme, which is burnout).
Forest (Browser Extension)
The Forest application is both a website blocker and a timer. After installing it in the Google Chrome browser, you compile a list of distracting sites in the settings (there are already Facebook, Reddit, and YouTube by default). When you press the timer in the browser panel, the growth of the virtual tree begins.
Pressing "Give Up!" will open you access to the sites you blocked. However, the tree will die right away! The time period during which the tree will grow, and you will do the work varies from 25 to 120 minutes.
Toggl (Browser Extension)
Of course, we can't but mention apps that do one vital thing. They show you where your time goes, and knowing this, you will be one step closer to higher productivity! Toggl is a service that allows you to control the time spent studying. Everything is simple here: you indicate the task you are sitting on now and click "Play." The system will begin to count the time.
And before you finish, check not only for how long you stayed focused but also the hours (for example, from 13:30 to 15:58). This way, you will notice when you feel the most productive.
RescueTime (Browser Extension)
RescueTime is a little different from the apps mentioned above. Why? It works in the background, tracking your activity on used programs and sites. One can enter their personal account at the end of the day to analyze which sources took most of their time and energy. So, this app is another cool option to watch yourself and start changing habits that steal your attention.
To Wrap It Up
Technologies don't stand still, but along with the advantages that they offer, there are plenty of distracting factors as well. From funny videos to engaging posts to unread emails and forgotten passwords – all of this makes us truly drained.
However, once you begin to use the apps from the list, you will develop a necessary trait. And this is reflection! When knowing your predispositions and weaknesses, it will be simpler for you to change your routine and perform tasks on time.
Indeed, now one needs not only a laptop, a notebook, and a convenient workplace to be an effective student. But also useful tools! Thanks to them, your communication with group mates will be organized, and the list of tasks will be clear and understandable.
Makeover: How to achieve that perfect flick, no matter your eye shape – Brantford Expositor
Article content
A winged eyeliner is a classic look loved by many, and surprisingly easy to do.
Article content
Here are a few easy steps, and tips, to help you get that perfect flick no matter your eye shape.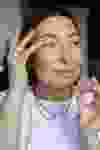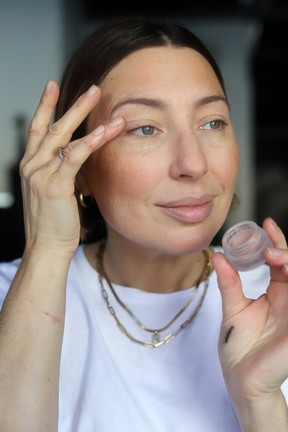 Step 1: Primer
The first and most important step is to prep the eyelid with a smudge proof base. I'm using Charlotte Tilbury's Matte — Eyes to Mesmerize in Nude Cashmere because it goes on smoothly, is long wearing and lasts up to 12 hours.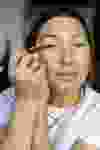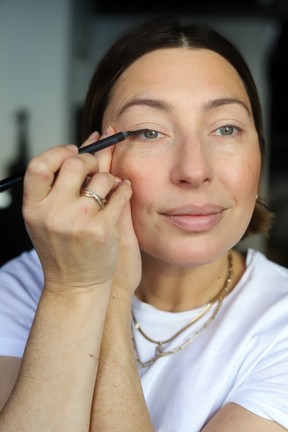 Step 2: Liner
I used Smashbox — Always On Waterproof Gel Eyeliner in Fishnet to draw on my liner. tarting at the middle of my eyelid, I traced a thin line along my lash, which progressively grew thicker toward the outer corner of my eye. I then connected the line from the inner corner to the middle of the eye. The key to a perfect liner is to use short and clean strokes, a sharp eyeliner and a fine angled liner brush to extend the outer wing.
Article content
Tip: For hooded eyes try creating the outer wing where the hood starts first and work your way inward. For round eyes start from the outer corner of the eye and create a sharper angle toward the middle of the lid. For small eyes try keeping your liner and wing thin and short. Use a skin toned eyeliner to draw a line just below the wing and to tight line, making the eyes appear larger and brighter.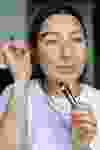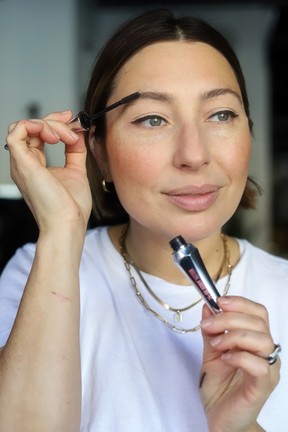 Step 3: Mascara and brows
Curling the lashes and coating them with black mascara will enhance the look, as will filling in your eyebrows. I'm using Benefit Cosmetics — Roller Lash Curling Mascara in black and on my brows, I used Benefit — 24-Hour Brow Setter Clean Brow Gel with Benefit — Precisely My Brow Pencil in #4.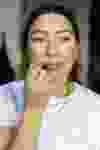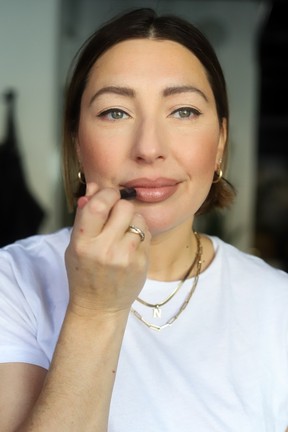 Step 4: Lips and blush
Article content
I lightly contoured my face with Tarte Amazonion Clay Waterproof Bronzing Powder, then swept a hint of Benefit Cosmetics — Dandelion blush on my cheeks. To pull the look together, I lined my lips with NYX — Suede Matte Lip Liner in Sandstorm then layered it with Glo Skin Beauty — Cream Glaze Crayon in Chiffon.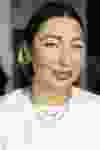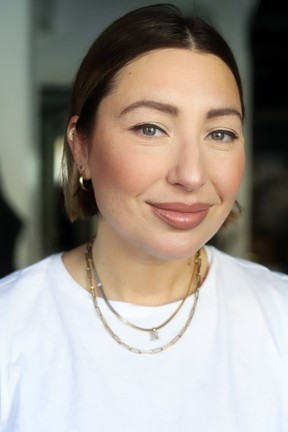 The completed look
---
More news, fewer ads: Our in-depth journalism is possible thanks to the support of our subscribers. For just $3.50 per week, you can get unlimited, ad-lite access to The Vancouver Sun, The Province, National Post and 13 other Canadian news sites. Support us by subscribing today: The Vancouver Sun | The Province.
'Fortnite' Leaked Skins: Mr. Beast, Geralt Of Rivia And More Coming To Chapter 4 – Forbes
The Fortnite Chapter 4, Season 1 leaks have begun just hours before the game's big live-event kicks off.
Screenshots of what appears to be the new cinematic trailer have leaked online and show off a few familiar faces.
Mr. Beast
Mr. Beast appears to be coming to the game, possibly as a Battle Pass skin, possibly as an Item Shop addition. He will join other YouTube celebrities and streamers like Ninja as well as big movie superstars like The Rock, all of whom have come to the battle royale game in some fashion. This isn't a surprise as Epic Games have talked about a future Mr. Beast collaboration in the past.
Geralt Of Rivia
Will we get horseback riding this season? That's Geralt of Rivia from The Witcher, but he's accompanied by his steed, Roach. Mounts would spice things up a bit for the next Chapter. (Flying mounts especially).
The timing here is good for CD Projekt Red. The Polish game developer releases the PS5 and Xbox Series X versions of The Witcher 3 this month on December 14th and is free for previous owners of the game.
DOOM Guy
The classic space marine from the DOOM franchise appears to be another collaboration. He's fighting a Cacodemon, which would be a cool new NPC enemy time.
Who would win in a fight? DOOM Guy or Master Chief?
If you look closely throughout the leaked trailer, you can spot others: Toy Story, perhaps, and the Teenage Mutant Ninja Turtles. We'll know more when Chapter 4, Season 1 launches.
More Chapter 4 Season 1 Updates:
Watch The Paradigm Create The New 'Fortnite' Chapter 4 Map In 'A New Beginning' Cinematic Trailer – Forbes
Update:
The actual cinematic trailer is live now so I'm updating this post with the official—and nicer looking—video (above).
This was the final segment in today's Fractured live-event which you can read about here.
Original Story:
The cinematic trailer for Fortnite's upcoming Chapter 4, Season 1 has leaked online just hours before the big Chapter 3, Season 4 'Fractured' live event.
Obviously big spoilers ahead and in the video.
Basically, it appears that Brie Larson's Paradigm has lost the battle against the mysterious oozing Chrome that has taken over the map during the 'Paradise' season.
She's forced to destroy the map entirely and piece together a new one, telling the players that she can't help them anymore. From here on, they have to help themselves.
I admit, I'm a bit lost in the game's current narrative, which they haven't really fleshed out much recently. This propels us into a new Chapter narratively also, though it's unclear what comes next even after watching the trailer.
I suppose Christmas stuff comes next! The Days Of Fortnite event, Christmas presents and so forth, all on a brand new map. That should be fun!
ore Chapter 4 Season 1 Updates: