Adam Hadwin ready for all-Canadian U.S. Open start – TSN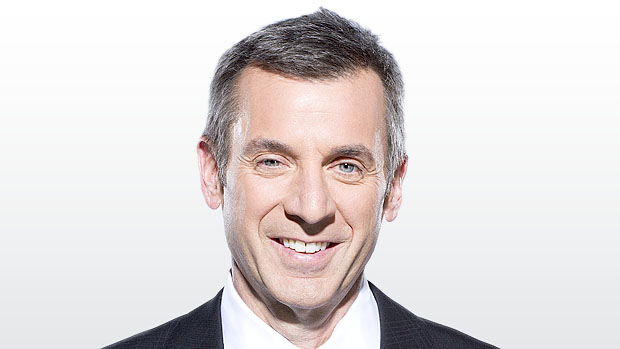 Adam Hadwin shot 79 at Winged Foot on Tuesday, and while he wasn't all that happy with the score, it wasn't all that bad considering the difficulty of the course that will host this week's U.S. Open.
However it did mean that he and his partner Corey Conners had to fork over a few dollars to their opponents, fellow Canucks Mackenzie Hughes and Taylor Pendrith in the regular Tuesday Maple Leaf outing.
The regular all-Canadian practice round has become a fixture on the tour this year as more and more of the north-of-the-49th gang qualify for big events.
Pendrith, who qualified through his play on the Korn Ferry Tour, is making his debut in the foursome, replacing regular Nick Taylor, who didn't make it into the year's second major championship despite winning at Pebble Beach earlier this year.
The Canadians will get a chance to play together in more than just a practice round this week as Hadwin, Hughes and Conners are grouped for the first two rounds. The United States Golf Association has a history of creating interesting groups and this year gave a nod to the Canucks.
"It certainly will be a very comfortable pairing," stated Hadwin, who is making his fifth start in the U.S. Open. "We've played a lot of practice rounds together these last few weeks.
"Of course we all want to kick each other's butts and prove to each other who the best Canadian is," he joked. "Maybe we can spur each other on."
Hadwin comes into the tournament after two weeks at home, feeling rested but unsure of his game. Since the restart, he's posted one top-10 and one missed cut. The other seven finishes ranged between a tie for 35th and a tie for 72nd, and he's expressed frustration at the minor miscues that continue to push his results down the leaderboard.
"Game-wise, I'll be honest, I'm not quite sure what to expect," said Hadwin, who felt he hasn't been sharp during the preparation for Thursday's opening round.
"I've played some of my best events having played terrible in practice rounds," he added optimistically. "I've certainly seen all the places I shouldn't be, so I know where not to go."
Coming into an event such as the U.S. Open with doubts is not a great starting point. The course setup is always severe and unrelenting. This year at Winged Foot, it is, to paraphrase from Spinal Tap, right up to 11 on a scale of one to 10.
"This is probably one of the toughest golf courses just as it is naturally set up," stated Hadwin, who is ranked 64th in the world. "I don't think the USGA really had to do a whole lot to this place to make it into a U.S. Open course."
The last time it was played out on this course in 2006, the winning score was a lofty five over par when Geoff Ogilvy won. In 1974, in a tournament dubbed the "Massacre at Winged Foot," Hale Irwin took the title at seven over.
The rough is deep and punishing, although Hadwin said he was able to advance the ball with eight- and seven-iron shots in his practice round. The greens are equally severe, being exceptionally firm and with severe slopes. A six-foot putt can have as much as a foot and a half of break, Hadwin stated.
While the course is physically difficult, just playing it creates a mental challenge.
"Everyone is going to hit bad shots. Everyone is going to be in the rough and everyone is going to have to chop it out sideways at some point," said Hadwin. "It's who is going to be able to deal with that the best."
The Canadian trio will tee off at 8:29 a.m. ET while Pendrith makes his start at 12:10 p.m.
Cash's call to Kershaw in the clutch: 5 most memorable World Series moments – Sportsnet.ca
The short, sweet, unpredictable and unprecedented 2020 MLB season is over. The Los Angeles Dodgers, unequivocally baseball's best bunch this year, are champions.
In the cold months ahead, there will be plenty of time to bemoan the absence of baseball. Let's not do that just yet.
Instead, let's look at the most memorable moments from a riveting World Series between the Dodgers and the Tampa Bay Rays. Here are five that stand out:
The decision
When Rays manager Kevin Cash emerged from his dugout in the sixth inning on Tuesday, Blake Snell dropped an F-bomb. In a game Snell was leading (and largely controlling), Cash had come to remove his ace — a move that was immediately questioned around the baseball world and surely will be for some time.
Game 6, and ultimately the series, turned in the moments that followed.
Nick Anderson entered in relief, promptly allowing a double to Mookie Betts to put the go-ahead run in scoring position. In the next at-bat, Anderson spiked a curveball that allowed Austin Barnes to score and Betts to advance to third. One pitch later, Corey Seager brought Betts home on a fielder's choice to secure the lead.
Cash's call to yank Snell was largely based on the fact that the top of the order (Betts, Seager and Justin Turner) was coming up for a third time. The third trip through an order typically spells bad news for pitchers, but in its first two go-rounds, the Dodgers' top trio was 0-for-6 with six strikeouts.
Further complicating matters is the fact that Cash removed Snell (a lefty) for Nick Anderson (a righty) to face Betts, who slugged .218 versus lefties this year (fifth-lowest among qualified hitters) and .677 versus righties (second-highest). Anderson had also allowed at least one earned run in each of his six previous outings.
Cash called it a "gut-wrenching decision" after the game, and that almost seems like an understatement.
Seager's MVP moment
Admittedly, Corey Seager's World Series MVP resume was built over the entire series. But let's not overlook the fact he brought in the championship-clinching run, too.
Aaaaaaand the @Dodgers take the lead! #Postseason | #MLBonSN https://t.co/Grp7MLDGcO pic.twitter.com/9u1tpFk8cI

— Sportsnet (@Sportsnet) October 28, 2020
In the aforementioned meltdown of a sixth inning for the Rays, Seager managed to pull a curveball on the outer-third of the plate to first base, which allowed the speedy Betts to run on contact and score the eventual winning run.
Seager has had flashier swings this series, no doubt, but sometimes a good ol' fashioned ball in play is enough to get the job done.
MVP! MVP! MVP!

Corey Seager has been named the 2020 #WorldSeries MVP. #postseason pic.twitter.com/KFPUf3IqFx

— Sportsnet (@Sportsnet) October 28, 2020
As a whole, Seager was truly the MVP of the Dodgers' post-season run. Not only did he earn NLCS MVP honours, but the 26-year-old shortstop led the team throughout with a blistering 1.171 OPS in 18 games, bashing eight home runs and notching 20 RBIs along the way.
Not to get ahead of ourselves, but Seager is on track to be part of a loaded free-agent class next winter. What he accomplished this October is sure to pay dividends.
Kershaw stops steal attempt
Clayton Kershaw was in a groove and taking his time when something chaotic happened. But he didn't panic.
In the fourth inning of Game 5, holding a 3-2 lead with two outs and runners on the corners, Kershaw started his motion from the stretch by slowly raising his arms skyward. Behind him, Manuel Margot took off down the third-base line on a rare attempt to steal home.
First baseman Max Muncy saw Margot and yelled to Kershaw, "Step off! Step off!"
Kershaw took his left foot off the rubber and fired home in time to nab Margot, ending the threat and the inning. It was also the last whiff of drama for Kershaw, who retired the final five batters of his start.
As the victor of Game 5, Kershaw pushed his 2020 playoff stats to a 4-1 record, 2.93 ERA and .211 opponent batting average. Not bad for a guy whose post-season woes have been well-documented through the years.
Game 4's insane ending
Words can't really do this one justice, so let's just make sure everyone's memory is jogged on this first:
Trailing 7-6 with two on and two out in the bottom of the ninth in Game 4, the Rays sent Brett Phillips to the plate for just his third at-bat of the post-season. He singled and the Rays won, but it's a bit more complex than that.
Phillips' single to centre was booted by Chris Taylor, which enticed Randy Arozarena to try to score from first base. Taylor's throw home was cut off by Max Muncy — which catcher Will Smith did not anticipate — and Muncy's relay throw got by Smith as he tried to catch the ball and perform a swipe tag in one smooth motion.
Arozarena, meanwhile, had come barreling around third so hard he somersaulted on the base path. He was momentarily frozen on the chalk, before scoring easily as the ball rolled to the backstop.
The image of an awestruck Arozarena smiling and smacking home plate is pure art.
Randy rewrites the record books
Goofy Game 4 ending aside, let us not forget about what Randy Arozarena did this month.
On Tuesday, the 25-year-old rookie smacked his 10th home run of the post-season, building upon a single-season record he already owned. He also set a record for most hits in a post-season (29), as part of his 1.273 OPS compiled over 20 games.
Arozarena's thunderous arrival into baseball stardom is understandably overshadowed, given that the Rays came up short. But his playoff performance was one that transcends 2020, title or not.
And it's fun to think about what he and others can do to make next year's post-season even more memorable.
Kansas City mayor, star quarterback want Raptors to make Missouri temporary home – CTV Toronto
TORONTO —
Some of Kansas City's most famous residents want to call the Toronto Raptors their home team.
On the heels of reports the NBA season will tip off Dec. 22, and with federal and provincial restrictions around COVID-19 potentially keeping the Raptors out of Scotiabank Arena, there's been rampant speculation about where the 2019 NBA champions will play.
Kansas City Mayor Quinton Lucas, Kansas City Chiefs quarterback Patrick Mahomes and offensive lineman Laurent Duvernay-Tardif took to social media to advocate for the Raptors to play there.
Mahomes, the 2020 Super Bowl MVP, posted on Twitter "Bring them to KC!" with a flexed-arm emogi, to which Mayor Lucas replied: "Working on it."
On Tuesday morning, the mayor wrote: "Good morning, Kansas City! It's currently 13 degrees colder here than in Toronto (7 degrees Celsius)," with the hashtag "We the North."
The Chiefs' right guard Duvernay-Tardif, a medical school graduate from Quebec who opted out of the NFL season due to concerns around COVID-19, replied: "Merci monsieur! Definitely feels like home," with a happy face.
The T-Mobile Center in Kansas City has close to 19,000 seats for basketball. The 13-year-old downtown arena has hosted games in the NCAA women's and men's basketball championships as well as NBA and NHL pre-season games.
Kansas City, Louisville, Ky., Hartford, Conn., and the New York area have been some of the suggestions as temporary home courts for Toronto.
Raptors spokesperson Jennifer Quinn, however, told The Canadian Press on Tuesday "Our focus is on playing in Toronto."
After the federal government denied the Toronto Blue Jays permission to play at Rogers Centre this season, the Major League Baseball team played home games in Buffalo, N.Y., after politicians from just across the border pitched the city as a temporary home.
All three Canadian Major League Soccer teams have been playing recent home games in the United States. Toronto FC is in East Hartford, Conn., the Montreal Impact are in Harrison, N.J., and the Vancouver Whitecaps are in Portland.
TFC coach Greg Vanney told reporters Tuesday he'd love to have the Raptors in Connecticut.
"I don't think our hotel could accommodate both of us at the same time, but it would be great to have them nearby," Vanney said.
The Connecticut experience has been excellent, the coach said.
"For me . . . it's the living situation, and the field," Vanney said. "Those are the most important things, and so far the place that we've been staying has been phenomenal in terms of the living conditions, the food and everything has been great."
He said some of the fields have been "touch and go" as the weather gets colder.
"(But) In terms of basketball, I assume you find a court and the court is generally the same, so it's doable."
Toronto FC's hotel is across the street from the XL Center in Hartford, a potential home arena for the Raptors. It seats around 16,000 for University of Connecticut basketball games, and is also home to the Hartford Wolf Pack of the American Hockey League.
The Harry A. Gampel Pavilion in nearby Storrs, Conn., seats just over 10,000 and also hosts some UConn basketball games.
The Raptors haven't played a game at Toronto's Scotiabank Arena since Feb. 28, a 99-96 loss to Charlotte. The 2019 NBA champions were ousted in the second round of the playoffs by Boston once the season resumed in the NBA bubble at Walt Disney World in Florida.
This report by The Canadian Press was first published Oct. 27, 2020.
Dodgers' Justin Turner joins team for World Series photo after positive COVID-19 test – Toronto Sun
Article content continued
MLB Commissioner Rob Manfred said it was a "bittersweet" end to the season.
"We're glad to done, I do think it is a great accomplishment for our players to get this season completed but obviously we are concerned when any of our players tests positive," he added.
"We learned during the game that Justin tested positive, he was immediately isolated to prevent any spread."
The World Series was held entirely at Globe Life Field in Arlington, Texas with a limited number of fans in attendance to stem the spread of the novel coronavirus.
Turner said he felt great and had "no symptoms at all."