Adm. Art McDonald letter to senior military officials 'shocking,' says Gen. Eyre – Global News
A letter sent by Adm. Art McDonald to senior military officials claiming he has been exonerated on an allegation of sexual assault and should be immediately reinstated is "shocking," says Canada's acting top soldier.
Gen. Wayne Eyre, acting chief of the defence staff, responded to the letter sent by McDonald in his own letter to senior staff, which was shared with Global News. McDonald was placed on indefinite leave by the government and is waging amid an increasingly public battle to return to the top post.
"We must remember that in a democracy the military is subordinate to our duly elected civilian leadership. This fundamental is paramount to our profession. I was asked to act as Chief of the Defence Staff on February 25, and I will continue in that role until told otherwise by our civilian leadership," wrote Eyre in the letter on Friday.
"To that end, this shocking letter changes nothing with respect to our vital work of defending our nation, changing our culture, and preparing for the threats ahead."
One defence official told Global News that McDonald neither consulted nor informed Eyre of his plans to send out the contentious letter.
Defence Minister Harjit Sajjan said in a statement to Global News on Friday that the message sent by McDonald "is inappropriate and unacceptable."
"In Canada, civilians provide necessary oversight of the military and decide who is best suited to lead the armed forces" Sajjan said. "McDonald's email does not reflect this, nor does it reflect the need to put survivors and victims of sexual misconduct first."
READ MORE: Adm. Art McDonald tells colleagues he's exonerated, should return to top military post
In the letter obtained by Global News on Thursday, McDonald said he was "quite disappointed that my exoneration has not seen my return to duty" after military police declined to charge the admiral over alleged sexual misconduct in August.
Global News has previously reported the allegation is specifically one of sexual assault.
McDonald also argued his reinstatement is important to avoid "undermining the principles that must be foundational to legitimate cultural change" within the military, citing the need for fairness for both accusers and those accused of wrongdoing.
McDonald denied the allegation against him, and added that media reports were "often replete with hurtful sensationalism, innuendo and inaccurate characterizations."
Two sources confirmed the letter, addressed to generals and flag officers of the Canadian Forces, was sent by McDonald and bore his signature.
READ MORE: Vance will not face military service charges; source cites his four-star rank
Military and political sources have said the lack of criminal charges against McDonald has not removed concerns about whether he has the moral authority to lead the military.
Global News learned in August that the Canadian Forces National Investigation Service interviewed dozens of people as part of the probe into the allegation, but were unable to determine an agreed-upon set of facts, as many of those interviewed claimed to have been drunk at the time of the alleged sexual assault.
The Department of National Defence said at the time that its investigation "did not reveal evidence to support the laying of charges under either the Code of Service Discipline or the Criminal Code of Canada."

1:36


No charges against defence chief Adm. Art McDonald following military investigation



"Adm. Art McDonald was not exonerated by the military police," said Charlotte Duval-Lantoine, a fellow with the Canadian Global Affairs Institute specializing in military culture.
"They could not meet the burden of proof to charge Art McDonald. That doesn't mean that the allegations were false.
"It doesn't mean that the victim was lying … so he cannot say that he was exonerated."
Duval-Lantoine said she was "appalled" to hear of McDonald's letter and noted it raises fresh questions around whether he holds the moral authority to govern the Canadian military.
"He's determining for himself that he has the moral authority to gain back to the job of chief of the defense staff," Duval-Lantoine explained.
"What he doesn't realize is that it is not his decision to make. He's not the one who needs to determine whether he has a moral authority. It is up to the government, and I would also argue that it is the determination of service members that would be under his command."
IN HER WORDS: The woman behind McDonald allegation tells her story
Retired Lt.-Gen. Mike Day, former commander of Canada's special forces, expressed similar concerns at the letter in a blog post on Friday as well, noting he and others are feeling "horror" at what is unfolding.
"Contrary to the Admiral's claim and the start point of his argument, a failure to press charges, for whatever reason is not an exoneration, neither in form nor function. A decision not to proceed based on insufficient evidence neither exonerates nor condemns," Day wrote.
"Exoneration can only come from those who govern the Admiral (ie MND / PM)."
Day noted that the position of chief of the defence staff is one that serves at the pleasure of the government, and said McDonald's decision to pursue his campaign for reinstatement so publicly indicates one of several "concerning" possibilities: either he doesn't understand how the process actually works, or he is "not targeting his return but rather any negotiations that might inform his release."
"If the first instance such ignorance is disqualifying," Day explained. "In the second there is a demonstration of a willingness to ignore the impact on Lt(N) [Heather] Macdonald as well as to continue to negatively impact the morale of the CAF for personal gain: This too is disqualifying."

8:12


IN HER WORDS: The woman behind the Adm. McDonald allegation tells her story Pt. 1



Macdonald told Global News previously that the decision by military police not to pursue any charges against McDonald left her feeling like she'd been "punched in the stomach."
"I am not surprised as this was exactly why I was reluctant to come forward and why most survivors don't come forward. It's not worth it. I feel a little like I've gone through hell for nothing," said Macdonald, a navy combat systems engineer who has served for 16 years.

5:08


IN HER WORDS: The woman behind the Adm. McDonald allegation tells her story Pt. 2



Since McDonald's letter became public, multiple women officers who have been victims of sexual misconduct told Global News they were deeply concerned by the tone of the letter and the message it sends to those who may want to come forward.
Former Supreme Court Justice Morris Fish warned in June that it is "legally impossible" to charge senior military officials of McDonald's rank under the military justice system.
Global News confirmed last month this finding had played a direct role in the decision by military police not to lay charges under the military system during a probe into McDonald's predecessor.

2:14


Exclusive: Gen. Jonathan Vance won't face any military service charges



Retired Gen. Jonathan Vance is facing allegations of inappropriate behaviour from two female subordinates, which were first reported on by Global News on Feb. 2.
He denies all allegations of inappropriate behaviour.
Military police opened an investigation into the allegations shortly afterward and in July, charged him with one count of obstruction of justice for alleged conduct during the course of their investigation.
The Canadian Forces National Investigation Service handed the case over to the civilian criminal court system, but opted not to pursue any charges against Vance on the allegations of sexual misconduct through the military court system, citing the Fish report.
Since the allegations against Vance emerged, multiple senior military leaders have been removed from their positions or investigated for allegations of sexual misconduct, sparking what experts have called an institutional "crisis" and a reckoning for the Canadian Forces.
Former Supreme Court justice Louise Arbour was appointed by the government in April to lead an external, independent review tasked with providing recommendations on how best to create an independent reporting system for military sexual misconduct.
Global News has confirmed Arbour does not plan at this stage to issue any interim recommendations.
During the last session of Parliament, Liberal Anita Vandenbeld — who was parliamentary secretary to the defence minister — had said Arbour would be issuing interim recommendations so the government could implement them quickly.
"Throughout the process, she will provide interim recommendations that we can implement right away," Vandenbeld said on May 10.
While Arbour's appointment was announced in April, her contract to begin the review did not kick in until May 21, and she has 12 months from that date to complete her review, according to its terms of reference.
Last week, Prime Minister Justin Trudeau said the military "still doesn't get that survivors need to be at the centre and the unique priority of everything in regards to sexual misconduct and harassment in the military."
"This is, again, a reminder of just how much work there is to do."
When asked by Global News whether work on creating an independent reporting system for military sexual misconduct will begin this fall or winter, given Arbour's recommendations aren't due until next year, a spokesperson for the Prime Minister's Office offered a brief response.
"I'll refer you to DND on this matter."
–With files from Global's Mercedes Stephenson
© 2021 Global News, a division of Corus Entertainment Inc.
Art teachers graduate from Royal Drawing School training programme – Antigua Observer
Twenty-three art teachers from public and private schools across the island graduated on December 3rd, after completing a three-month art teaching certification course.
The course, a release said, was sponsored by the Halo Foundation and the Jumby Bay Fund, in conjunction with the Royal Drawing School (United Kingdom), the Ministry of Education and The G (art gallery in Piccadilly). Local artist counterpart, Anson Henry, also assisted with the programme. Two separate graduation ceremonies were held, in order to restrict numbers at the gathering.
While delivering brief remarks at the ceremony, Her Excellency Sandra Lady Williams remarked that "the curriculum was developed based on a needs assessment exercise carried out through surveys of the teachers throughout the school system, with the assistance of Director of Art in the Ministry of Education, Mr. Melville Richardson. These techniques will be transferred to the ultimate beneficiaries of the exercise — the students in primary, secondary and tertiary institutions in Antigua and Barbuda. Initially, we also received a significant amount of crucial advice from local artist Dina De Brozzi Goodenough and International Networks Manager of the Prince's Foundation, Mr Jeremy Cross, so all ideas were combined, and culminated in a tailored, practical plan of action".
CEO of the Jumby Bay Island Company Ltd, Mr Wayne Kafcsak, spoke of the commitment of Jumby Bay to the overall development of the island, and commended the Halo Foundation for the continuous initiatives to provide a platform for sharing of skills and improvement of techniques in the area of culture and the arts.
Governor General, His Excellency Sir Rodney Williams stated that "with continuous development courses such as this, the expectation is that the level of art in our schools will improve. We already have a tremendous amount of local talent. Like with any other discipline, keeping abreast of new techniques and communicating views and visions can only refine the quality of output".
Deputy Director of Education, Mrs. Ezra Jonah-Greene, distributed the certificates on behalf of the Ministry of Education, Sports and Creative Industries.
Tutors from the Royal Drawing School, Cherry Pickles and Oliver MacDonald Oulds, expressed satisfaction at the outcome of the programme, which was recommended for future expansion. Both tutors will return to London next week.
The Royal Drawing School "runs over 350 different full and part time drawing courses each year for adults and children of all ages and abilities. [Their] courses are taught by a specialist faculty of over 75 practising artists. Founded in 2000 by HRH The Prince of Wales and artist Catherine Goodman as The Prince's Drawing School, [it] became the Royal Drawing School in 2014." (www.royaldrawingschool.org).
For further information, contact The Halo Foundation (562-9153), or email [email protected].
Rosalia, Lizzo, Cardi B wrap up over the top Miami art week – Rocky Mountain Outlook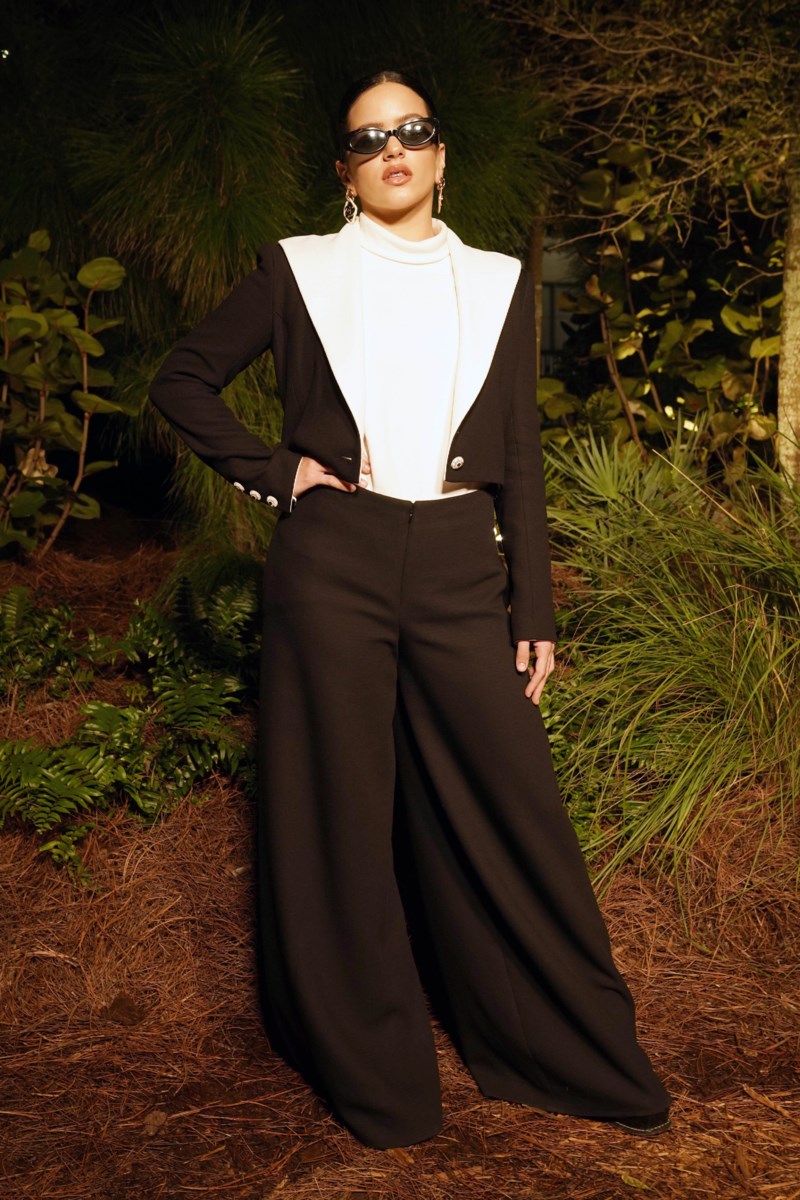 MIAMI BEACH, Fla. (AP) — The over-the-top parties and star-studded shows surrounding Miami's Art Basel wrapped up this weekend with performances by Rosalia, Lizzo, Cardi B and rocker Lenny Kravitz.
The annual event, which was canceled last year during the pandemic, is an extension of the prestigious art show in Switzerland. But over the years, Miami has put its own spin on the affair, which has become a magnet for celebrities. Everyone from Rihanna, Kim Kardashian, Kanye West and Joe Jonas were spotted around town.
The highlight of the week was Louis Vuitton's first ever U.S. fashion show Tuesday. But the lavish affair, where guests where ferried to an island by private yacht, turned into an emotional tribute after legendary 41-year-old designer Virgil Abloh died suddenly just days before the show. Kid Cudi and Erykah Badu performed at an after-party where dozens of dancing red drones blazed the skyline to write "Virgil was here."
Fashion brand Burberry and W magazine hosted a party attended by models Karlie Kloss and Candice Swanepoel, along with Camila Coelho, A$AP Ferg, and Meadow Walker.
Rosalia gave a surprise performance Friday night to celebrate Chanel's iconic fragrance. The French fashion house partnered with artist Es Devlin for a multisensory sculptural installation that included a forest of over 1,000 plants and trees. Before the show, Chanel hosted a private dinner attended by Pharrell Maluma, Leon Bridges, Joe Jonas and songstress sister trio HAIM.
The fashion brand's Five Echoes installation is free and open to the public until Dec. 21.
Cardi B performed Saturday night to launch her new line of vodka infused whipped cream. The rapper sprayed Whipshots into the mouth of fans at The Goodtime Hotel. Offset, Mary J. Blige and Timbaland were among the guests. After the event, Cardi B and hubby Offset made their way to Hyde Beach at SLS South Beach for the MAXIM party where the couple danced as 112 performed its old-school hit "Peaches and Cream." Karrueche, Austin Mahone and Taye Diggs were also in the crowd.
After hours, over 500 fans lined up around the block to get into rapper Meek Mill's sold-out show at E11EVEN. He didn't take the stage until 3:30 a.m. Cardi B, Leonardo DiCaprio, Nina Agdal, Karrueche, Migos and Marshmello stayed for the late-night performance.
The official Art Basel fair attracted 60,000 visitors this year, according to a statement, but thousands more attended various art shows all week. At Art Miami, a $4 million Banksy sale, a 10-year-old phenom painter and an 18 carat gold bagel avocado toast on sale for $2.9 million at Galerie Rother generated buzz.
The ultra-futuristic Paramount Miami Worldcenter even partnered with artist Mr. Glue to host a scavenger hunt for street trash transformed into valuable artworks.
And in a week where art often borders on the absurd — remember the infamous $120,000 b anana duct tape pieces — Miami's DJ Khaled dropped "bling wings" topped with 24-karat gold dust and edible diamonds to promote his restaurant.
Swizz Beatz partnered with American Express to bring back "Women in Art," commissioning a live installation by artist Tanda Francis at an event Saturday night. The credit card company also hosted a private performance by Lizzo at The Miami Beach Edition.
Dr. Deepak Chopra partnered with "Game of Thrones" star Emilia Clarke for an intimate morning meditation launching his Metaverse For Good platform and NFT drop. At night, Alicia Keys also led a guided meditation where mechanical flowers hanging from the ceiling opened and closed like inhales and exhales. Wearing a neon yellow gown and thigh high boots at Superblue, Miami's experiential art center, the Grammy winner played songs from her new album dropping next week.
DiCaprio, Marc Anthony, Soleil Moon Frye and Alicia Machado helped pal Sean Penn raise $1.6 million at a fundraiser Thursday night benefiting Penn's CORE foundation (Community Organized Relief Effort), specifically its crisis response programs across Latin America, including Haiti and Brazil.
DiCaprio also showed up to art collector Wayne Boich's annual bash, along with Venus and Serena Williams and Latin boy band CNCO. Kravitz took the stage for a 75-minute concert. Rapper T.I. closed out the party.
Even Playboy got in on the action to promote its new lifestyle brand BIG BUNNY. Guests Cardi B, Lizzo, and Charlie XCX attended a surrealist ball, centered around the idea that pleasure is a fundamental human right. The new collection pays homage to artist Salvador Dal who was commissioned for the magazine in 1973 and 1974.
Across town, actress Eva Longoria played the role of mixologist at a party Friday night to promote her new brand Casa Del Sol tequila, pouring drinks for attendees including longtime friend Serena Williams.
Rapper Young Thug headlined an NFT party on Saturday night with Von Dutch in the hip Wynwood District.
Other celebrity spotting included Maroon Five's Adam Levine and wife Victoria Secret Angel Behati Prinsloo sitting with friend Marc Anthony at David Grutman and Pharrell's restaurant Swan. Rauw Alejandro and Rosalia also enjoyed a date night there.
Longtime Basel fixture Vera Wang, who wore custom grey, silk Vera dress, also dined at the restaurant with fellow fashion designer Donna Karen, and Giancarlo Stanton. Record producer and DJ Diplo visited the Phillip and Patricia Frost Museum of Science with a group of family and friends.
Kelli Kennedy, The Associated Press
Modernism meets sacred geometry in Robert Houle retrospective at the Art Gallery of Ontario – The Globe and Mail
At the end of a large retrospective devoted to the Saulteaux artist Robert Houle at the Art Gallery of Ontario, there hangs a small but seminal painting. Red is Beautiful was the first work Houle ever sold to a museum – what is now the Canadian Museum of History in Gatineau, Que. The AGO has borrowed the piece itself for display and taken its title as the name of this exhibition.
Showing a series of concentric, flat-topped pyramid shapes in different shades of red and pink, the 1970 painting could be read as a small example of the colour-field or geometric abstraction of the day. During travels to Europe, Houle had been inspired by the grids of the Dutch abstractionist Piet Mondrian. He had also discovered the American colour-field painter Barnett Newman and must surely have seen Jack Bush's work in Canada.
And yet, already in Houle's art, there was a sense that his point was different – that there was an element of symbolism to his abstraction, and that it sought something more direct than Newman's spiritualism and more spiritual than Bush's formalism. Sure enough, there is another early work nearby that makes Houle's interests explicit: Ojibway Motif, #2, Purple Leaves Series, of 1972, features a column created by alternating chevrons, or arrowheads, in different shades of lilac. The artist was looking for a vocabulary that would somehow unite modernist abstraction with a sacred geometry inspired by his own culture.
Standing near these paintings at a recent media event, Houle described himself as committed to biculturalism (he grew up on the Sandy Lake First Nation in Manitoba, where he was educated in Catholic residential schools, and both his parents' ancestry is Saulteaux and French). The retrospective is a large testament to that. His has been a long career spent incorporating and critiquing Western art in a practice devoted to Indigenous themes. Through the 1980s and 1990s, he added photography, text and figurative elements to make his points, but never lost a colourist's love of pure paint.
In 1992, in Kanata, perhaps his best-known painting, on loan here from the National Gallery of Canada, he revisits Benjamin West's The Death of General Wolfe. Houle makes all the Europeans in the famous history painting fade away in a monotone beige grisaille, while a pensive brave with his red feather and blue loincloth indicates Indigenous centrality in Canadian history. The image is flanked, like the Canadian flag, by bands of colour: A rich saturated blue for the French, and a strong, bright red for the British. Beyond the political symbolism, there is also much power in that paint.
In a more personal mix of the abstract and the figurative in Sandy Bay, of 1998-99, Houle confronted the residential school where he spent every weekday of his elementary years, able to see his home from its windows yet forbidden from speaking his language with his peers or his own sister. (Weekend visits and a strong family kept his connection to his culture alive.) The work includes a ghostly photo-based painting of the school and two actual photographs of the local priest and children, alongside two coloured panels that counter the realism of the school panel with an evocative Indigenous abstraction. In the larger of the panels, Houle repeats the motif of the parfleche – a rawhide bag, often decorated with quills – that occurs again and again in his work.
In 1983, in Parfleches for the Last Supper, he executed 13 small paintings, one for Jesus and each of the disciples, in which he inserted quills directly into the paper. The parfleche is a fascinating motif because it plays so effectively off the tension between the flat, abstract paintings Houle echoes and the traditional container, which would hold three-dimensional content.
Houle emerges in this exhibition, organized by the AGO's curator of Indigenous art, Wanda Nanibush, as a central figure both in advancing Canadian abstraction and in pioneering a new Indigenous contemporary art. In the show's catalogue, there is a photograph of Houle in 1978 meeting Norval Morrisseau, whose invention of a distinct Indigenous iconography inspired the younger man. Houle's own work would then move Indigenous art forward a generation by effectively incorporating contemporary styles and approaches. Today, the careers of Kent Monkman or Brian Jungen, both artists of mixed Indigenous and settler heritage, would be unthinkable without Houle's precedent-setting work.
In crying out for land rights or denouncing historic betrayals, the work often becomes didactic. For example, collages using Maclean's magazine covers from the Oka crisis feel too literal to make much impact. In 2007′s multimedia piece Do Not Open Until You Get Home, Houle uses a newspaper clipping and video to compare the introduction of smallpox to North America by Europeans in the 18th century with the U.S. decision in 1999 to keep small samples of the deadly virus. Here, he literally highlights the words in a historical letter from a British officer, who suggests that First Nations resisters led by Pontiac be given poisoned blankets.
And yet this kind of overt and informational approach is often rescued by Houle's formalism. Do Not Open … is displayed alongside Palisade, a subtler reference to the eight British forts that Pontiac successfully attacked in 1763 – a move that forced the British to acknowledge Indigenous rights. Eight large, vertical wooden panels are painted in different shades of green. It was said that Pontiac gave the signal to attack by flipping over the wampum belt to show its green underside.
That tension between symbolism and formalism runs powerfully through Houle's work, and sometimes he just has to laugh at it himself. A series of works intended to reclaim Pontiac's name from the General Motors car brand includes a real 1947 Pontiac convertible in daffodil yellow (leant by Winnipeg collector Norm Dumontier). It's a gorgeous piece of industrial design, offset by a strong red wall inscribed with Pontiac's promise: I will stand in your path till dawn.
Are we to read Pontiac's words as a threat to enemies, or as a simple statement of endurance? Houle speaks for past and present, for Turtle Island and North America, for Indigenous and settler cultures as they stand today: Imperfectly reconciled but actively bicultural.
He's 74 and, like Pontiac, his art is not going away. The most recent work in this exhibition dates to 2021.
Red is Beautiful continues to April 17 at the Art Gallery of Ontario. It will tour to the Winnipeg Art Gallery and Contemporary Calgary in 2022, and spend 2023 at the National Museum of the American Indian in Washington, D.C.