Adnoviv Announces Publication in Nature Scientific Reports Demonstrating TruePODS Sensor Accurately Detects Occupancy and Vital Signs in Real-World Setting
Honolulu, HI – January 26, 2023 – Engineers at Adnoviv Inc. have shown that the TruePODS® sensor accurately detects occupancy, vacancy, heart rate, and respiratory rate in challenging, realistic circumstances. Even when a large conference room contains only one stationary occupant, this sensor detects the occupant's presence, avoiding the false vacancy signals that plague other occupancy sensors.
Data was collected from a single sensor, used for 6 months in the Smart Conference Room at the Lighting Enabled Systems & Application (LESA) Center. Analysis of this data, published in Nature Scientific Reports, shows that occupancy vs. vacancy can be accurately assessed over 93% of the time, providing higher accuracy for stationary occupants than traditional approaches, and they are the only occupancy sensing technology that can also provide vital signs.
Sensing the impact of indoor environmental quality on humans has been challenging to date. Future work will include finding correlations between heart and respiratory rates with occupant wellness and comfort, so the vital signs can be used to proactively make positive changes in the environment to benefit occupants without requiring their active participation.
"This is the first extensive data collection for a Doppler-radar based occupancy sensing and vital signs detection system in a realistic office environment, with occupants in different locations and positions," said Chenyan Song, first author on the paper and consultant for Adnoviv. "Our analysis shows that the TruePODS sensor excels in challenging conditions where occupants are completely stationary or blocked from view, where currently marketed sensors are lacking."
Adnoviv, Inc. 2800 Woodlawn Dr. STE 297 Honolulu, HI 96822
To contact Adnoviv, email: [email protected]
Journal Article Link: https://rdcu.be/c3SzY
About Adnoviv, Inc.:
Adnoviv, Inc. is a research-driven technology company developing innovative sensors and systems for industrial, medical, and security applications. The centerpiece of Adnoviv's product pipeline is the TruePODS™ line of high-performance occupancy detection, occupant count, and non-contact vital signs systems for smart buildings and energy conservation. The Adnoviv team is comprised of world-renowned experts in non-invasive physiological sensors, experienced in engineering research and product development. Adnoviv is headquartered in Honolulu, Hawaii.
Visit www.adnoviv.com for more information.
Media Contact
Company Name: Adnoviv Inc.
Contact Person: Amy Droitcour
Email: Send Email
Phone: 6507996364
City: Honolulu
State: Hawaii
Country: United States
Website: https://adnoviv.com/
E3 2023 cancelled: Gaming's biggest trade event and bastion of internet memes is no longer
E3, gaming's biggest trade event, has been cancelled.
Once the obvious home for the industry's biggest players to make major annual announcements, the show has been heavily disrupted since the COVID pandemic and usurped by other initiatives.
The likes of Nintendo, Sony and Microsoft have become used to hosting their own livestreams instead, showing off their new games throughout the year rather than coalescing around a marquee event.
But this year was supposed to be E3's grand comeback – with a multi-day, in-person conference in Los Angeles scheduled for June for the first time since 2019.
The writing had seemed to be on the wall for some months, though, with PlayStation maker Sony, Nintendo, and Assassin's Creed developer Ubisoft among the companies to have said they wouldn't be going.
E3 organisers Reedpop and the Entertainment Software Association (ESA) have now announced its cancellation.
Kyle Marsden-Kish, of Reedpop, said: "This was a difficult decision because of all the effort we and our partners put toward making this event happen, but we had to do what's right for the industry and what's right for E3.
"We appreciate and understand that interested companies wouldn't have playable demos ready and that resourcing challenges made being at E3 this summer an obstacle they couldn't overcome."
More gaming news:
Surprise winner at BAFTA Games Awards
Why Hogwarts Legacy was so controversial
At its peak, E3 was a mouth-watering proposition for gamers who could look forward to a whole week of surprising reveals and updates about their favourite consoles and franchises.
Fans would tune in from all over the world to watch news conferences from the likes of Microsoft's Xbox division and Elder Scrolls and Fallout studio Bethesda, which included live demos of games in development.
Some fans even took time off work, while younger viewers stayed up late on school nights to hear the latest.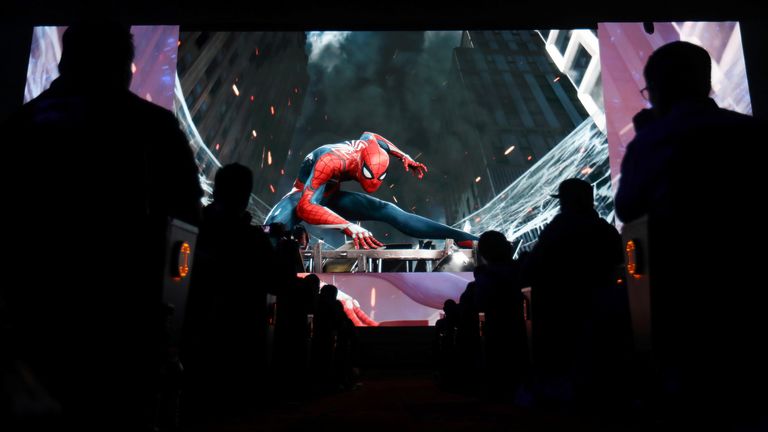 'You're breathtaking' among infamous moments
The first E3 was in 1995, where Sony announced a release date for its first PlayStation console.
Highlights from the 2019 show, which was open to the public as well as industry professionals and media, included John Wick star Keanu Reeves promoting the then upcoming Cyberpunk 2077.
"You're breathtaking. You're all breathtaking," he told an adoring audience.
Previous shows had seen a Microsoft executive roll up his sleeve to show off a Grand Theft Auto tattoo by way of announcing the next game's arrival on Xbox; Paul McCartney and Ringo Starr appeared on stage to promote a special Beatles' edition of the Rock Band series; and Nintendo's former US boss Reggie Fils-Aime uttering "my body is ready" while showing off Wii Fit, words that would become a staple of internet memedom.
Other famous attendees have included Elon Musk, Steven Spielberg, Tony Hawk, and the late Pele.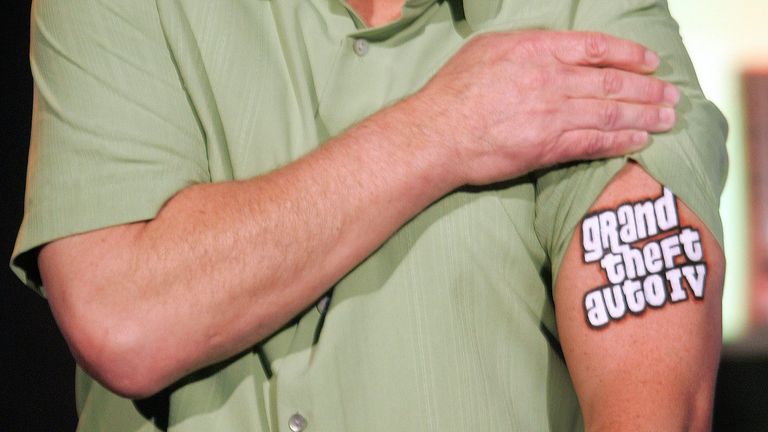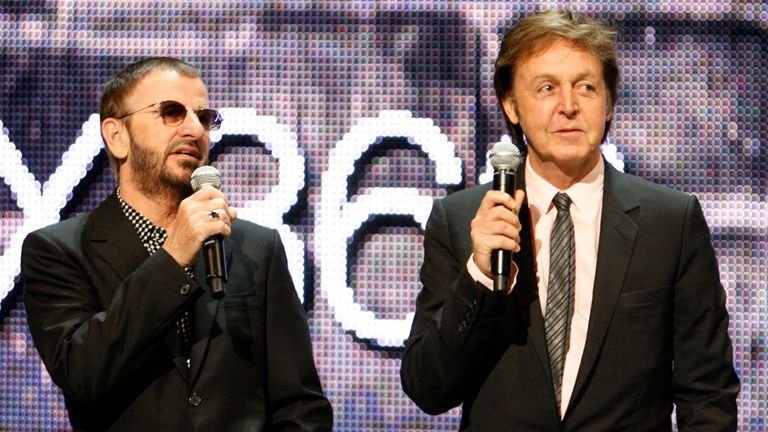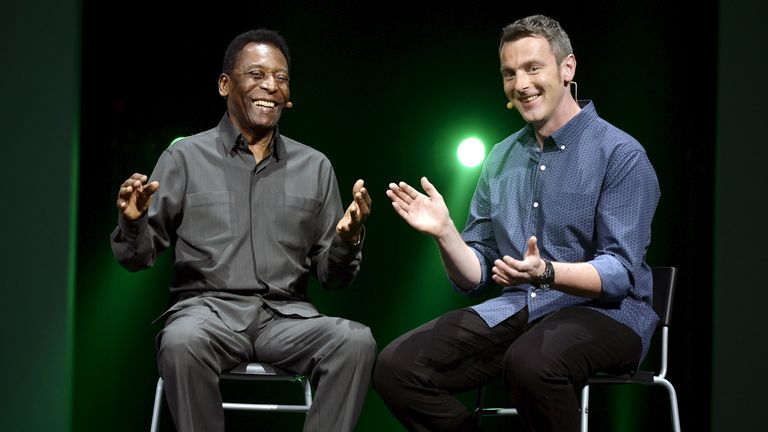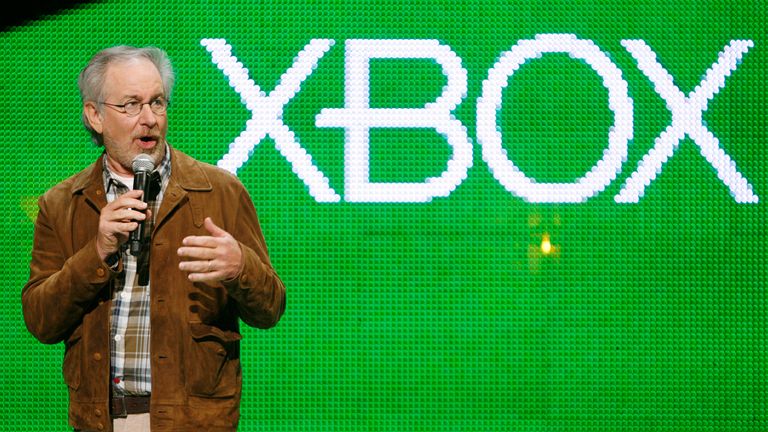 What's next?
Reedpop and the ESA have said they still plan to work together on future events.
In the meantime, June will still likely prove an exciting time for gaming announcements – Summer Games Fest, an online-only showcase that began in lockdown in 2020, will return and publishers like Sony are expected to hold their own digital news events.
The Japanese Collector's Edition Of Zelda Tears Of The Kingdom Is Available At Amazon
The Legend of Zelda: Tears of the Kingdom might be the most-anticipated game of 2023. If you're interested in snagging some cool collector's gear to go with the game, you'll want to check out the Japanese Collector's Edition, which is available to import through Amazon. And since the US version of the Collector's Edition is sold out right now, this might be your only way to get all the exclusive swag that comes bundled with the base game. The Zelda-themed Pro controller is also available to import for around the same price as the CE, which means it's quite a bit more expensive
The Tears of the Kingdom Japanese Collector's Edition costs ¥14,520, which roughly translates to $110. You'll also have to pay around $38 shipping, bringing your total cost to approximately $148. Inside, you'll find the base game, a steelbook game case, poster, pinset, and art book. You'll also get a Zelda-themed fork and spoon–a preorder bonus that's exclusive to the Japanese version of the game.
You might want to be careful before rushing off to preorder this Collector's Edition, however, as it's unclear if it'll include English subtitles or voiceovers. Breath of the Wild eventually received English dubs for its Japanese version–but that update didn't arrive until several months after launch. So unless you speak fluent Japanese (or don't mind taking a gamble), you might want to hold out on a purchase until we hear more from Nintendo about its language options. Of course, some collectors may just want to have all of the goodies that come with this edition, in which case the language barrier may not matter.
Tears of the Kingdom doesn't launch until May 12, but preorders for the US Collector's Edition sold out shortly after going live. That makes this Japanese Collector's Edition one of the only ways to get all the collectibles. It's possible Nintendo could open another batch of preorders–but we'd expect those to sell out just as fast as the first batch.
Though the North American Collector's Edition is hard to find, you can preorder the special-edition Nintendo Switch OLED from major retailers, including Amazon. Check out our The Legend of Zelda: Tears of the Kingdom preorder guide for details on all things related to the upcoming Zelda game.
The products discussed here were independently chosen by our editors.
GameSpot may get a share of the revenue if you buy anything featured on our site.

Apple to host Worldwide Developers Conference in June
People attend a keynote address event during the 2022 Apple Worldwide Developers Conference (WWDC22) at the Apple Park in Cupertino, California, the United States, June 6, 2022. (Xinhua/Wu Xiaoling)
Free for all developers, WWDC23 will spotlight the latest iOS, iPadOS, macOS, watchOS, and tvOS advancements. The event will also provide them with unique access to Apple engineers, as well as insight into new technologies and tools.
SAN FRANCISCO, March 29 (Xinhua) — Apple announced on Wednesday the company will host its annual Worldwide Developers Conference (WWDC) in an online format June 5-9, with an opportunity for developers and students to celebrate in person on the opening day at Apple Park, in the western U.S. state of California.
Free for all developers, WWDC23 will spotlight the latest iOS, iPadOS, macOS, watchOS, and tvOS advancements. The event will also provide them with unique access to Apple engineers, as well as insight into new technologies and tools.
This year's online program will include sessions, one-on-one labs, and opportunities to engage with Apple engineers and other developers.
WWDC23 is also an opportunity to support student developers through the Swift Student Challenge, one of many Apple programs that seek to elevate developers and learners of all ages who love to code. With the help of Swift Playgrounds, students can create an app playground on a topic of their choice, according to Apple.
"WWDC is one of our favorite times of the year at Apple because it's an opportunity to connect with the talented developers from around the globe who make this community so extraordinary," said Susan Prescott, Apple's vice president of Worldwide Developer Relations.  ■