Africa makes a scene: Best contemporary art fairs of 2020 – Al Jazeera English
African art has been having a very long moment. Over the past 10 years, contemporary artists from the continent – from the Ghanaian sculptor El Anatsui to Kenyan artist Wangechi Mutu to South African photographer Zanele Muholi – have continued to build their names on the international stage.
African artists have been presenting in major museums and galleries across Europe and the United States, while increasing numbers of African countries have shown at the prestigious Venice Biennale, including Ghana's critically-acclaimed debut this year.
More:
Both Sotheby's and Bonhams auction houses meanwhile have set up their own African contemporary and modern art departments, signalling that the market is paying attention, too.
"Going into the new decade, I feel we are starting from a stronger foothold," said Marwan Zakhem, the founder of Gallery 1957, in Ghana's capital, Accra. "The international art scene has woken up to the wealth of creativity offered across Africa and the diaspora," Zakhem told Al Jazeera.
"A lot of groundwork has been made in terms of affirming African art as a key component of the ever-flourishing arts scene, so it's an exciting time to be a part of it".
What is most notable, however, is the growth seen within the continent. Addressing a crippling lack of infrastructure that has previously forced talent to look elsewhere for opportunity and support, major cities are bolstering their local scenes while establishing themselves as international art destinations.
Art fairs have popped up to seduce collectors, new residences have given creatives spaces to develop their craft and museums such as Cape Town's Zeitz MOCAA and the Museum of African Contemporary Art Al Maaden (MACAAL) in Marrakech have opened to showcase the best on offer.
"There's still more to be done though," Zakhem said. "I hope the decade ahead sees more continent-wide investment in the visual arts – more museums, more projects, more educational support – and more events bringing international visitors here."
As the year – and the decade – draws to a close, here are four African art events to watch out for in 2020 and beyond.
Marrakech enters new decade as first African Capital of Culture
Thanks to the opening of MACAAL, 2018's inaugural Moroccan edition of the 1:54 Contemporary African Art Fair and the commercial success of artists such as Hassan Hajjaj – the subject of a recent retrospective at Paris's Maison Europeenne de la Photographie – Marrakech has become a major draw for critics and collectors.
As 2020's African Capital of Culture – the first city to hold the designation – it will no doubt be increasing its efforts to engage art lovers and buyers alike.
"Over the last five years, Marrakech has struck an excellent balance in preserving and building on its rich cultural histories, while establishing itself as a space for artistic experimentation. Alongside this, there is a growing number of commercial spaces and both independent and government funding, giving artists more opportunities to support their practices in the long term," said 1:54 founder Touria El Glaoui.
"I grew up in Morocco and my father [Hassan El Glaoui] was a painter who always encouraged us to engage with art histories, so seeing the scene grow and blossom has been amazing to witness."
In February, 1:54 will return to the city's luxurious La Mamounia hotel for the third year, hosting some 20 European and African galleries. At the same time, MACAAL, the Muse Yves Saint Laurent Marrakech and other local spaces will be staging their own exhibitions, creating an unofficial art week of sorts.
How the rest of the year shapes up will surely set the template for how future cities make use of the Capital of Culture designation.
Art X Lagos celebrates five years
The birthplace of art stars including Ben Enwonwu – whose Tutu, dubbed the African Mona Lisa, sold for a record $1.6m in 2018 – Victor Ehikhamenor and Njideka Akunyili Crosby, Nigeria is an obvious choise to be the home of West Africa's first international art fair: Art X Lagos.
Launched in 2016 by entrepreneur Tokini Peterside, Art X Lagos serves as an exhibition space, marketplace and classroom for those looking to immerse themselves in the world of contemporary African art.
It is also notable for prioritising younger artists over established pioneers through both its exhibitions and the Access Bank ART X Prize, which awards one emerging artist with funding, mentoring and an international residency.
"I see how wonderful and massive [Art X Lagos] is becoming and I think it's placing Lagos as a real arts hub, which I really love, and a serious one," said Adora Mba, the founder of the Afropolitan Collector, an art advisory platform.
"I'm really looking forward to seeing how big it can go."
Dak'Art Biennale returns
Of all Africa's major art events, few rouse as much enthusiasm and respect as Senegal's Dakar Biennale, commonly known as Dak'Art.
"It always brings together the best of the African art community to show brilliant work, engage in important dialogues and, of course, celebrate," said Gallery 1957's Zakhem.
"It always outdoes itself," agreed Mba, for whom Dak'Art is the ultimate place to discover new talent and up-and-comers. "I don't even know how they keep producing such amazing art and artists and bringing people in."
Supported by the country's Ministry of Culture and Communication, the 14th edition will centre on the theme of I'Ndaffa/Forger/Out of Fire – a trilingual take on the word "forge" in Serer, French and English.
"This general theme refers to the founding act of African creation, which nourishes the diversity of contemporary African creativity, while projecting new ways of telling and understanding Africa," Artistic Director El Hadji Malick Ndiaye, a curator at Dakar's Theodore Monod Museum of African Art, said in a statement.
"It represents the dynamics and action of creating, recreating and kneading. It thus refers to the forge that transforms, the deposit from which the raw material comes, and to the fire that creates."
This year's event will be held from May 28 to June 28.
South Africa's wine region invites the art world in
Africa may not lead the world in terms of the number of major art events held annually, but there is no shortage of arts professionals looking to add to the tally.
To that end, the Stellenbosch Triennale, conceived by the Stellenbosch Outdoor Sculpture Trust, will make its debut in South Africa in February.
Breaking with convention, the event is more about engaging the community than appealing to art world insiders.
On their website, organisers say they plan to turn the city into a "curated public laboratory for creative expressions and engagements" where all are invited to interrogate our relationship with nature, the limits of technology and the definition of citizenship.
Works will be displayed at sites across the historic city, and there will also be opportunities to continue the conversation in workshops and online.
Canada Council 2022 Open Call for Purchases – Canada Council for the Arts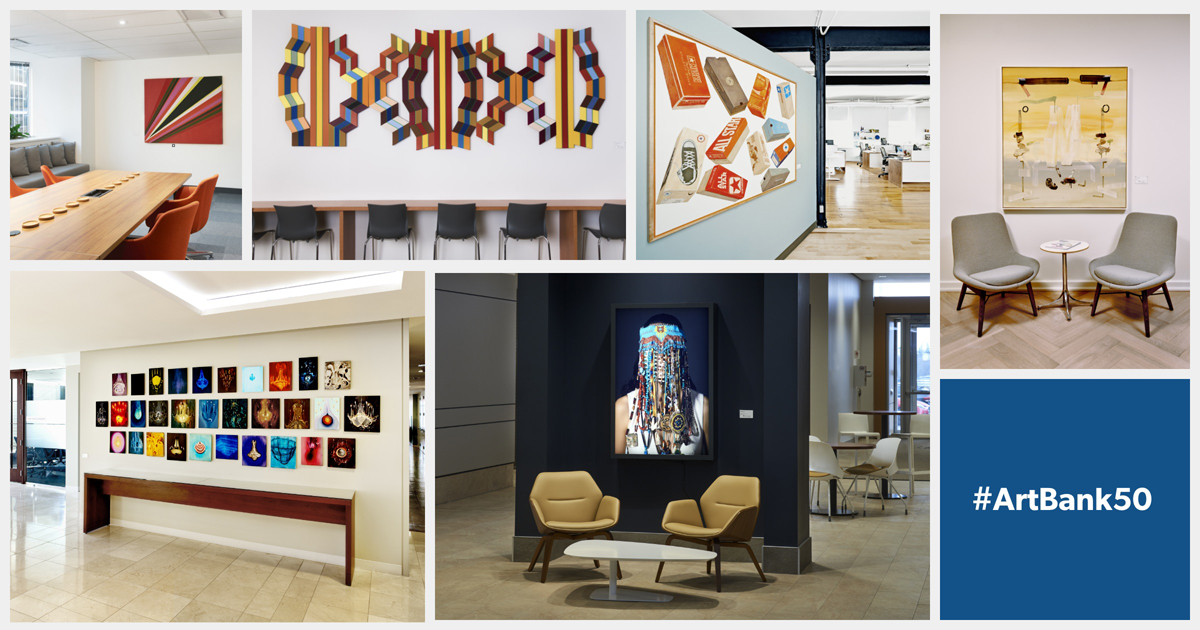 Ottawa, August 10, 2022—The Canada Council is pleased to have launched an open call by its Art Bank for the purchase of new artworks from artists in Canada. With a dedicated purchase budget of $600,000, this next Art Bank purchase, which is part of the Canada Council's strategy to establish a collection that is truly representative of Canada, has been timed to coincide with the Art Bank's 50th anniversary celebrations.
Individual artists (groups and collaborations) and artists' representatives are encouraged to apply by September 14, 2022, for the opportunity to become a part of the Art Bank's next 50 years. To be eligible for purchase, their artworks must have been created within the last five years and be by living Canadian artists or permanent residents of Canada. Submissions must be made directly by the artist or the artist's representative to the Art Bank. The purchase program guidelines and the submission forms are available for download from the Canada Council Art Bank Purchase Program webpage; those interested in applying may also email the Art Bank directly for more information.
In addition to prioritizing the acquisition of works by artists that are not currently included in the Art Bank collection, the current open call strives to acquire artworks by artists who self-identify as Indigenous, Black, racialized, Deaf, or having a disability, from official language minority communities, youth, 2SLGBTQ, gender-diverse and women, including artists at the intersections of these identities.
This is the first open call for Art Bank purchases since 2011. The last call selected from 1,875 submissions and resulted in the acquisition of 52 new works by Canadian artists, including paintings, photographs, sculptures, and drawings, worth a total value of $303,025.
On June 16, 2022, the Art Bank kicked off its 50th anniversary celebration with the promise of this current open call for art purchase at the exhibition opening of Looking the World in the Face, an exhibit that will remain open at Âjagemô throughout this year and into 2023.
As the Art Bank celebrations continue to unfold, the public is encouraged to follow and use the hashtag #ArtBank50.
About the Canada Council for the Arts
The Canada Council for the Arts is Canada's public arts funder. The mandate of the Canada Council is to "foster and promote the study and enjoyment of, and the production of works in, the arts."
The Canada Council's Art Bank operates art rental programs and helps further public engagement with contemporary arts through exhibition and outreach activities.
The Canada Council's investments foster greater engagement in the arts among international audiences and within Canada. This contributes to the vibrancy of a creative and diverse arts and literary scene and supports the presence of this scene across Canada and around the world.
Tehran unveils Western art masterpieces hidden for decades – Mountain View TODAY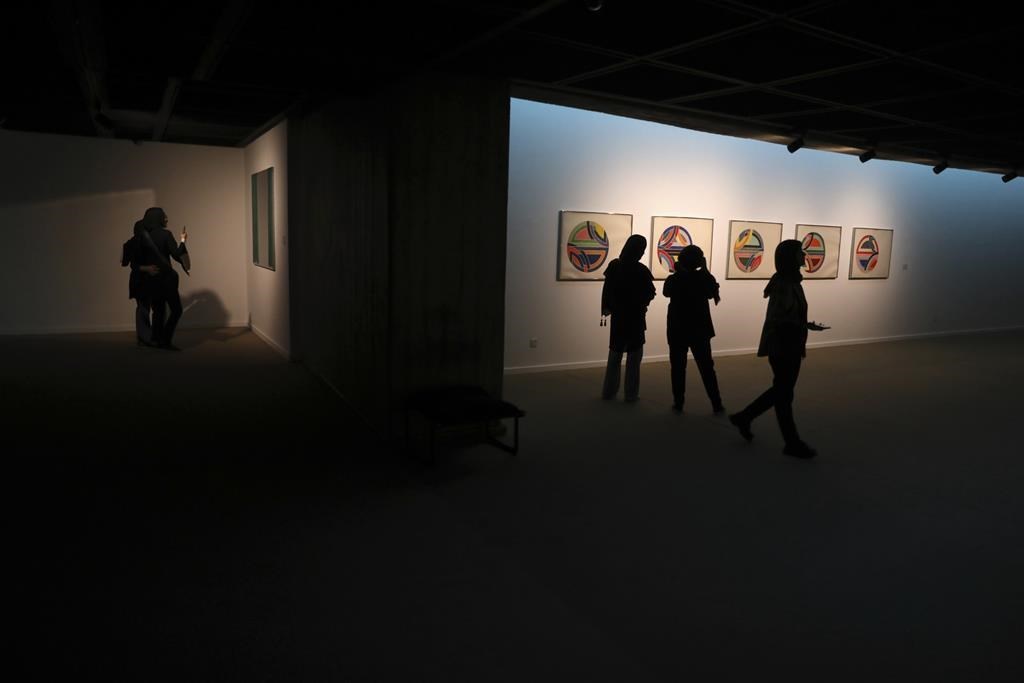 TEHRAN, Iran (AP) — Some of the world's most prized works of contemporary Western art have been unveiled for the first time in decades — in Tehran.
Iranian President Ebrahim Raisi, a hard-line cleric, rails against the influence of the West. Authorities have lashed out at "deviant" artists for "attacking Iran's revolutionary culture." And the Islamic Republic has plunged further into confrontation with the United States and Europe as it rapidly accelerates its nuclear program and diplomatic efforts stall.
But contradictions abound in the Iranian capital, where thousands of well-heeled men and hijab-clad women marveled at 19th- and 20th-century American and European minimalist and conceptual masterpieces on display this summer for the first time at the Tehran Museum of Contemporary Art.
On a recent August afternoon, art critics and students were delighted at Marcel Duchamp's see-through 1915 mural, "The Large Glass," long interpreted as an exploration of erotic frustration.
They gazed at a rare 4-meter (13-foot) untitled sculpture by American minimalist pioneer Donald Judd and one of Sol Lewitt's best-known serial pieces, "Open Cube," among other important works. The Judd sculpture, consisting of a horizontal array of lacquered brass and aluminum panels, is likely worth millions of dollars.
"Setting up a show with such a theme and such works is a bold move that takes a lot of courage," said Babak Bahari, 62, who was viewing the exhibit of 130 works for the fourth time since it opened in late June. "Even in the West these works are at the heart of discussions and dialogue."
The government of Iran's Western-backed shah, Mohammad Reza Pahlavi, and his wife, the former Empress Farah Pahlavi, built the museum and acquired the multibillion-dollar collection in the late 1970s, when oil boomed and Western economies stagnated. Upon opening, it showed sensational works by Pablo Picasso, Mark Rothko, Claude Monet, Jackson Pollock and other heavyweights, enhancing Iran's cultural standing on the world stage.
But just two years later, in 1979, Shiite clerics ousted the shah and packed away the art in the museum's vault. Some paintings — cubist, surrealist, impressionist, even pop art — sat untouched for decades to avoid offending Islamic values and catering to Western sensibilities.
But during a thaw in Iran's hard-line politics, the art started to resurface. While Andy Warhol's paintings of the Pahlavis and some choice nudes are still hidden in the basement, much of the museum's collection has been brought out to great fanfare as Iran's cultural restrictions have eased.
The ongoing exhibit on minimalism, featuring 34 Western artists, has captured particular attention. Over 17,000 people have made the trip since it opened, the museum said — nearly double the footfall of past shows.
Curator Behrang Samadzadegan credits a recent renewed interest in conceptual art, which first shocked audiences in the 1960s by drawing on political themes and taking art out of traditional galleries and into the wider world.
The museum's spokesperson, Hasan Noferesti, said the size of the crowds coming to the exhibition, which lasts until mid-September, shows the thrill of experiencing long-hidden modern masterpieces.
It also attests to the enduring appetite for art among Iran's young generation. Over 50% of the country's roughly 85 million people are under 30 years old.
Despite their country's deepening global isolation, and fears that their already limited social and cultural freedoms may be further curtailed under the hard-line government elected a year ago, young Iranians are increasingly exploring the international art world on social media. New galleries are buzzing. Art and architecture schools are thriving.
"These are good works of art, you don't want to imitate them," said Mohammad Shahsavari, a 20-year-old architecture student standing before Lewitt's cube structure. "Rather, you get inspiration from them."
___
Associated Press writer Isabel DeBre in Dubai, United Arab Emirates contributed.
Nasser Karimi And Mehdi Fattahi, The Associated Press
Want to own a piece of original artwork for just $5? You should play this lotto – CBC.ca
We all know original art can be expensive. But what if I told you that for just five bucks — and a little luck — you could buy an original work of art, while also supporting the artist as well as an important cause within the community? If that sounds too good to be true, well, then you just don't know about ArtLotto yet.
Like so many artists, ArtLotto's founder, Gabriel Baribeau, has struggled with an existential matter throughout his career. "Why am I doing this?" the artist will ask himself. "What is this for?"
He wonders: "How can I make my art serve the people? How can I make my art politically powerful?" And, at the same time, he wonders: how can he make his art accessible?
Primarily known as a painter, Baribeau has had success in commercial settings before — but he doesn't want to sell his work only to the wealthy. He wants to share it with friends and family, he says. But his labour requires compensation.
"I'm sitting there often feeling absurd, having multiple people say, 'Oh, I wish I could own your art.' And it's like, 'Yeah, well, here's my hilarious price. Can you meet that?'"
So, disenchanted with traditional models of art commerce, Baribeau has come up with what seems to be a winning DIY solution: what if you raffle the art?
The Hamilton-based artist began ArtLotto in January 2021, launching the experiment with an oil painting of his own. (It pictured a person bobbing for apples, which, if coincidence, is an apt one.) ArtLotto has since raffled the work of some 20 other creators, raising thousands of dollars for the artists as well as thousands more for community causes close to their hearts. Entry tickets to win the artworks — some of which could fetch hundreds or even thousands if sold by a dealer — cost just $5 each.
"It is built to be a disruptor of the single-wealthy-buyer model that the art world runs on," Baribeau says. He emphasizes, though, that it doesn't dispel the idea that art ownership is mainly for the rich. The raffle can only give people a small chance to play in the game.
Beyond its novel luck-of-the-draw feature, what really sets ArtLotto apart is the way it splits the revenue pie. Typically, galleries take half the sticker price of an artwork, leaving the other half for the art-maker. ArtLotto, on the other hand, takes 20 per cent (or $1 from each ticket) of raffle proceeds to cover base costs, like shipping and website maintenance. The remaining 80 per cent is then split between the artist and a social initiative of their choosing.
This added dimension seeks partly to answer that ever-present ache: "What is this for?" The act of art-making alone "isn't in any way altruistic," Baribeau says. "That's the problem that leaves a lot of these artists who want to be good people squirming." Giving the art a social mission, as ArtLotto does, enables the artist's work to do good directly in their community — and do it without costing the artist their livelihood. Some of the causes ArtLotto has benefitted thus far include the Disability Justice Network of Ontario, Sex Workers' Action Program Hamilton and Resilience Montreal. One of the first questions Baribeau asks any prospective raffle artist is who would they like to help.
As for the art on offer, ArtLotto's curatorial tastes are eclectic, with an inclination toward the psychedelic and the adventurous. Baribeau selects the artists himself, featuring creators whose work he admires with nary a concern for CV highlights or exhibition credentials. That means a wildly talented high school student might star in one lotto, while the work of an MFA who's shown internationally might comprise another. Baribeau invites the artist to contribute whatever work they want, whether it's their most saleable, something new and challenging, or a piece they'd just really like to liquidate. Some works would be gallery darlings, while some would never make it through the doorways of a traditional commercial space. But ArtLotto "levels the playing field," Baribeau says.
Usually, I'm at a market and I'm talking to hundreds of people and I'm really hustling to get that sale…This process involved none of that.– Sonali Menezes, artist
Without the white cube's high art context, ticket buyers respond to raffle items simply because they admire them, and appreciation alone establishes value. A charcoal drawing by the London, U.K.-based artist Sara Anstis, for example, inspired another Londoner — "presumably a collector," Baribeau says — to snatch up a ton of tickets. "They were buying the win," he says. But ArtLotto's randomizer favoured a different admirer. When Baribeau reached out to congratulate the winner, he shared a bit about the artist's impressive background with them. And they said: "I'm glad you told me, cuz I was gonna Scotch tape it to my kid's wall…. I just liked it."
Perhaps ArtLotto's biggest success, however, is the fact that it's more or less sustainable for artists. Participants are not offering up their works at a painful discount — the raffle model often raises roughly the target price they would regularly receive for the item, Baribeau says. "And, in some cases, it hits way above that mark."
Sonali Menezes, whose interdisciplinary practice includes printmaking, zinemaking, performance, video and poetry, was one of ArtLotto's very first artists. "Usually, I'm at a market and I'm talking to hundreds of people and I'm really hustling to get that sale," she says, "to make up the tabling cost and the transportation costs, the printing costs, my lunch. There's a fair bit of stress and anxiety around 'Will I break even? Will I make a profit?' And this process involved none of that." Her print, The Hairy Bather, raised more than double its target price.
Another successful lotto featured Hamilton-based painter Kareem-Anthony Ferreira, whose star has grown internationally over the past few years (yes, that's his work hanging in LeBron James' dining room). Ferreira contributed a print portrait of his Aunty Pam with raffle proceeds supporting the Hamilton Youth Steel Orchestra, the local steelpan band his mom co-founded nearly 20 years ago. The art was about family and the raffle supported a cause dear to the family, so the Ferreiras and their community supported the lotto enthusiastically.
"It's this kind of continuous thing," Ferreira says, "giving back to the community, using my talent and heritage to give back to that program, which is itself giving back … I've already told Gabe to slot me in again."
Baribeau considers this a rare example of a "closed loop" — when all stakeholders (the artist, the social cause and the audience) are intimately connected. It is a powerful dynamic, and one he'd like to emulate in future raffles. In fact, as the project grows, Baribeau would like ArtLotto to do less of the sort of philanthropic work that simply airdrops one-time donations to area charities and organizations and do more direct service within the community that ArtLotto is itself building. He can imagine classes, workshops, grants and sponsorships all funded by ArtLotto. This sort of social development, after all, is the true strength of the project.
The raffle will not overturn the way the larger art market does business, but that was never its mission. Instead, ArtLotto emphasizes that "there are artists everywhere in your community," Baribeau says. "Its goal is to show that and to better connect artists to their community."