After incidents at Toronto building sites, Canadian real estate needs to wake up to realities of rac – Mortgage Broker News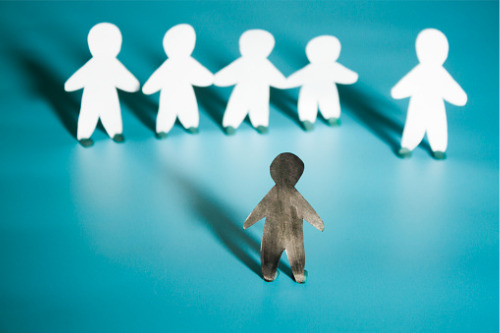 Having a bird's eye view of the turmoil that has rocked the United States over the last two months, it's easy, particularly if you're not a minority, to feel that racism in Canada is not a problem on the same headline-grabbing, country-rending level as that of our southern neighbours. But recent, pathetic displays of racism at Toronto building sites – cheap knockoffs of the tactic used to intimidate NASCAR's Bubba Wallace only a few weeks ago – shows that idiots are among us.
There are going to be people who look at what happened in Toronto recently and say to themselves, "But it was only a few incidents at a few building sites, right? Canadians aren't that racist, are we?"
But that's the problem right there: It implies that the only racism worth fighting is the kind that makes everyone uncomfortable. It implies that a certain level of racism is acceptable. It implies that Canadian racism is less harmful to its victims than other varieties. None of this is true.
Racism knows no borders. That's because stupidity knows no borders. And that's what racism is: It's not a political ideology, it's stupidity. It's the result of simple-minded, scared people being duped into believing that other people are to blame for their own shortcomings. Racism is reptilian in its simplicity – I see something different, it must be scary – and, because it plays on our most primal emotions – fear, jealousy, insecurity – it is easily activated. But only in stupid people. If you believe you are a better person than every member of another race, that's a stupid belief.
What does this have to do with real estate? Well, let's think about numbers for a second. There are approximately 37 million people living in Canada right now. What percentage of them do you believe might hold racist views? And we're not only talking about the noose-hanging, cross-burning extremists who, for some reason, feel comfortable speaking out in public (but, because they're cowards, always do so from the safety of a large group). We're talking about those who may hold views or take actions they don't even realize are racist.
Let's say it's ten percent of the country, or 3.7 million people. Does that sound high? If so, it's worth asking why. Speaking from personal experience, this writer has come to realize that in situations where racism may or may not be occurring, his first reaction has always been to assume it isn't, to assume the people involved are people who think the same as him. (Even his writing has reflected that: three stories about race and lending in the U.S., but this is the first one written for a Canadian audience.) But there is no evidence to back up that assumption. There is no reason to assume our country has a lower percentage of racists living in it than any other country.
If we assume ten percent of Canadians hold views that are either intentionally or unintentionally racist, logic dictates that ten percent of realtors, builders, mortgage brokers, stagers, inspectors and executives possess those views, too. Maybe, because of the education involved in becoming an agent or broker, some of the stupidest/most racist people get weeded out. Let's say it's five percent. Is anyone reading this comfortable saying, "I'm okay with my industry. It's only five percent racist"?
As a former teacher, this writer knows one thing: You can't assume anyone knows anything. That is why Mortgage Broker News is encouraging every business involved in the real estate space – every business everywhere, really – to provide its staff relevant, thoughtful racial sensitivity training that reflects both current thinking on race and an exploration of the ideas and processes that have prevented non-whites from getting a bite at the apple for hundreds of years. It should be a mandatory component of any broker or agent's education. We hope the country's biggest real estate and mortgage brokerages, as well as each space's trade associations, see this article, understand the value of the kind of program we're suggesting and act accordingly.
Without education, racism will be with us forever. We can punish hate crimes all we like, but even the stiffest punishment doesn't change the fact that someone still committed a hate crime. These are crimes, and thoughts, that can be prevented. It just takes time, patience and the realization that a) there is a problem, and b) its solution will benefit all of us.
And that's the part that's so frustrating about racism and racists. Our economic system requires constant growth to keep it from collapsing. What better way to drive consumer demand and increase spending than by getting everyone involved in a nation's economy? If everyone was given an equal shot at an education, a safe home environment, potable drinking water, a promise that the people paid to protect you won't kill you – that means everyone is in a better position to buy, sell, create, and exchange ideas. What marketplace wouldn't that benefit? Doesn't preventing that kind of economy from existing seem kind of…stupid?
Racial equality is not a political issue. There aren't two sides to it: Either everyone's free or nobody is. If you're comfortable living in a country, or working in an industry, where a little racism is acceptable, you're living in the past. It won't take long before your clients figure that out.
Prices nudge up amid strong demand in Victoria real estate market – Times Colonist
Last month's real estate sales set a another record for the average selling price for a single-family home in Greater Victoria as rising sales of luxury homes, demand for single-family houses, low interest rates and tight supply combined to fuel the market.
July's average price for a single-family house moved to $1.033 million from the previous record of $1.014 million in June, said the Victoria Real Estate Board.
Multiple bids are coming in for desirable properties despite worldwide uncertainty about the implications of the pandemic.
Justin Cownden, real estate agent with Pemberton Holmes Real Estate, said a client decided not to make an offer on a Shawnigan Lake house last month because 10 offers had already been submitted. The successful bid came in above asking price with no conditions.
Cownden is seeing a "lot of activity," in all levels of the market as it rebounds after cooling during the first months of the pandemic.
Similar to last month, sales of $2-million-plus properties in the capital region climbed. High-end sales skew the average price.
In July a total of 30 single-family-homes sold for more than $2 million and of those, four went for more than $4 million. In July of last year, there were nine single-family sales of more than $2 million, the board said Wednesday.
As well, five condominiums sold for more than $1 million.
In June, 23 single-family houses sold for more than $2 million.
Developer Stan Sipos earlier sold 80 per cent of the 57 units in his Customs House luxury condominium project overlooking Victoria Harbour and expects to release the remaining units for sale in the fall. Those will probably be priced at $1.8 million to $6 million. The penthouse sold for $11 million.
"We are getting lots of calls. Lots of interest from all over the place," including the U.S., Sipos said.
Victoria is appealing because it is quiet, offers a good lifestyle and has fared well during the global crisis, he said.
Sipos has heard of multiple offers for Oak Bay properties and of two sales which took place over video applications without the buyer being present.
Real estate board president Sandi-Jo Ayers said sales numbers in the capital region were unusually high for June and July.
"But we are not in a typical season. We cannot derive an ongoing trend nor forecast by looking at activity because we know the market is subjected to unusual factors amidst a health crisis."
It is likely that spring demand moved into the summer, she said.
"Time will tell if these factors are resulting in a very compressed cycle of activity or if this trend will persist in the fall."
The benchmark value for a single-family house in the core area was $910,400 last month, up from $861,100 in the same month a year ago.
A benchmark represents changes in value for a typical home in a specific area, a measure which real estate boards say is more representative than an average price. The core area is made up of Victoria, Saanich, Esquimalt, Oak Bay, and View Royal.
A long-term, low supply of properties for sale is continuing in this area, Ayers said.
"Though we had a good number of new listings come to market this month, many of those listings were snapped up by buyers.
By the end of July, there were 2,653 active listings — 10 per cent fewer properties than in July 2019.
"Right now we have a lot of demand for single-family homes without the numbers to meet demand — prospective buyers are often entering into multiple offer, competitive situations or are unable to find appropriate properties," Ayers said.
For the area north of the Malahat, Vancouver Island Real Estate Board president Kevin Reid also noted interest in single-family homes.
"An interesting development we're noting is that there seems to be more demand for single-family homes and less interest in condominiums and townhouses at the moment.
"It makes us wonder whether quarantine and lockdown have instilled a desire for more space among buyers."
A total of 892 units sold last month, a four per cent decline from July of last year.
The benchmark price of a single-family home board-wide was $545,700 in July, an increase of six per cent from the previous year.
No summer slowdown in Toronto real estate as July shatters sales record – CP24 Toronto's Breaking News
TORONTO — July was a record-breaking month for Toronto real estate sales, as 11,081 homes changed hands.
The Toronto Regional Real Estate Board says existing home sales in the Greater Toronto Area jumped 29.5 per cent compared with July 2019, hitting a new high for the month.
Average home prices are also up 16.9 per cent from a year ago, at $943,710.
TRREB says low-rise homes, especially outside the downtown core, led the upward trend, with overall prices jumping most in Durham, Orangeville and South Simcoe county.
The board's president, Lisa Patel, said there is evidence the home market is tightening — with buyers competing as homes are being sold faster than new listings are added to the market.
Patel suggested in the report that home buyers and sellers have put off summer travel and are playing catch-up on their housing plans, after the City of Toronto entered Stage 3 of reopening from COVID-19 restrictions.
This report by The Canadian Press was first published Aug. 6, 2020.
Greater Victoria real estate sales numbers tell two stories for July – Victoria News
Despite fewer listings than the same time last year, and with agents working within the challenges of COVID-19, property sales in Greater Victoria for July showed a significant increase on two fronts.
The Victoria Real Estate Board reported sales of 979 properties, which amounts to a 38 per cent jump from July of 2019, and a 21.2 per cent increase over sales in June of this year.
Board president and local agent Sandi-Jo Ayers provided an explanation for the 2020 comparison, if not the year-over-year numbers.
"If we look at the numbers alone, June and July were unseasonably busy months and the number of sales this month are on the higher end of our market for a typical July," she said in a release.
"But we are not in a typical season. We cannot derive an ongoing trend nor forecast by looking at [July] activity, because we know the market is subjected to unusual factors amidst a health crisis. Our spring market was delayed because of the pandemic. It is likely that our spring demand moved into summer, now that folks are moving around our community more freely. Time will tell if these factors are resulting in a very compressed cycle of activity or if this trend will persist in the fall."
The sales of single family homes in the region last month drove the major increase over last year, with 559 sales – a major 61 per cent climb over July 2019. Condo sales showed a modest 11 per cent increase over last year, with 239 units sold.
The number of active listings at the end of July was 2,653, 10 per cent fewer than at the same point last summer and a shade under the 2,698 listings that were active as of June 30 this year.
Ayers said the market is continuing to produce a long-term, low supply of inventory, "which puts pressure on our market and prices."
"Though we had a good number of new listings come to market this month, many of those listings were snapped up by buyers," she says. "Our average active listings for July over the past 10 years is 3,767 but our current local inventory is more than a thousand properties less than that. We have a lot of demand for single family homes – without the numbers to meet that demand."
The MLS Home Price Index benchmark value for a single family home in the Victoria core also continues to go up. In July that number reached $910,400, up nearly $50,000 from last year and roughly $14,000 from June 2020. The Victoria core benchmark value for condos was $529,900 in July – $9,000 higher than last July.
For more information on market trends, visit vreb.org.
---
Do you have a story tip? Email:don.descoteau@blackpress.ca. Follow us on Instagram.
Like us on Facebook and follow us on Twitter.