Altus Group reports commercial real estate market on the rise in Canada – constructconnect.com – Daily Commercial News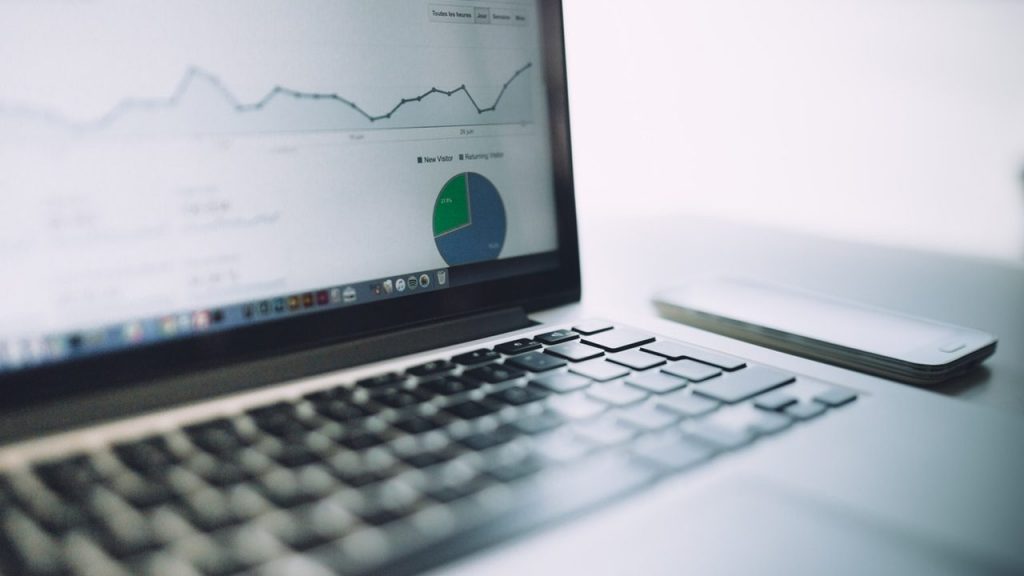 TORONTO—According to Altus Group's latest blog posts, the commercial real estate (CRE) market is on the upswing in Canada, with increasing transaction volume across most major markets and the continued return of investor confidence following the slowdown related to COVID-19 in 2020.
National investment volume in the first quarter increased 25 per cent compared to this time last year, reaching a total of nearly $15 billion, indicates a release.
The industrial sector also reported robust activity in Q1 2021, with $3.5 billion in volume, marking a 46 per cent increase compared to the same quarter last year and composing 23 per cent of total transaction volume for the quarter.
Land sectors also saw substantial increases in the first quarter, with ICI land reaching $2.4 billion in value, up 49 per cent compared to Q1 2020, and residential land reaching $3.6 billion, up 54 per cent. The two sectors make up 40 per cent of the total volume for the first quarter of 2021.
In addition, multi-family has also seen a rise of 23 per cent compared to last year, reaching just under $3.0 billion in volume.
The office market continues to be affected by pandemic-related impacts, seeing $822 million in transactions in the first quarter, down 50 per cent compared to Q1 last year.
On the other hand, the retail sector marked a 10 per cent increase in transaction volume compared to Q1 2020, reaching $1.7 billion, even though they experienced lockdowns at the beginning of the year.
Altus reports all major markets in Canada recorded growing investment volume in the first quarter of this year, aside from Edmonton dropping 45 per cent, Ottawa decreasing slightly by four per cent and Montreal remaining relatively stable, with a drop of 0.4 per cent.
Why hasn't climate change put a dent in luxury real estate? – BNN
About a week after NASA released satellite imagery of California's precipitously low water reserves, Douglas Elliman published its market report for Los Angeles's second quarter.
Price trend indicators, Elliman found, were among the highest they'd been in at least 17 years. "All of California, especially southern California, is booming," says Jonathan Miller, president and chief executive officer of appraiser Miller Samuel Inc., which compiled the report. "Beginning with the end of the lockdown, even with rising COVID infections, it's continuing."
Housing trends are rising across the U.S., in fact, with median single-family home prices in the second quarter up by at least 10 per cent from the previous year in 61 per cent of the U.S. counties surveyed by the industry database Attom.
Luxury sales in many of these areas matched or surpassed other categories, with strong results from downtown Boston (condo sales are up 118 per cent from the preceding year, according to an Elliman report) to the San Francisco Bay Area, where the number of US$3 million-plus house sales in June were higher than they've been since at least 2018, according to a Compass report.
But some of the top performing luxury markets in the U.S.—specifically Southern California, Colorado, and South Florida—have something less rosy in common: They're all in the throes of extreme climate-related events.
"There's awareness and discussion about it, but it doesn't seem to be modifying behavior yet in the markets I cover," says Miller.
If anything, he continues, events such as flooding and hurricanes seem, at least anecdotally, to encourage high-end construction rather than deter it. "After Hurricane Sandy, there was a tremendous discussion about flooding," he says. "And what we ended up seeing was middle-class housing being leveled by the storm and higher-end properties taking their place."
Climate change, Miller concludes, "doesn't discourage development, and I think it shifts the mix from affordable to more expensive."

UNPRECEDENTED DEMAND
No place is immune to climate change; just ask New Yorkers who saw the sky darkened for days by forest fires 2,700 miles away. But there are some locations, such as Los Angeles, where the luxury real estate market appears particularly impervious to external events.
"You were seeing packed open houses where you could see smoke [from forest fires] in the background," Miller says, of recent years when the city was threatened by nearby wildfires.
Growth in LA's luxury market, accounting for the top 10 per cent of sales, has been particularly pronounced. A whopping 112 houses, primarily in the city's west side and downtown, sold in the last quarter, according to the Elliman report, for a 138 per cent rise over the same quarter last year; the average sales price was just under US$17 million.
"We've seen unprecedented demand," says David Parnes, a principal at Agency real estate brokerage. "Everything is being bought up, and what that suggests to me is that this is not the end. The market is going to get even stronger." Some properties, he says, receive 20 or 30 offers. "That means those 20 or 30 people have missed out," he says, "which means that 20 or 30 people are still looking."

CLEAR-EYED, WITH PRIVATE PLANES
It's not that wealthy buyers are delusional, brokers say; it's just that they've weighed the pros and cons and are willing to shoulder the risk.
"Clients will ask about rising water, and will talk about flood plains and ask me about the elevation" of a home, says Lourdes Alatriste, a Douglas Elliman broker in Miami. "I do believe it's a concern. But at that level of money, should anything happen, they just close up and go."
Luxury buyers, she continues, "have planes. They can get out."
Other wealthy homeowners are planning for disaster. Palm Beach, Fla., residents are building bigger and higher and stronger houses, while some residents in Malibu, Calif., have attempted to add fire-protective coating to their homes.
Indeed, Alatriste, who says that demand for luxury properties is so high that many of her sales occur off-market, has had a few clients investigate flooding risks and decide not to buy. But largely, "they want to live right now, in the moment," she says, and Florida "serves that purpose." Also, she adds, "they get insurance."

NOT DISCUSSED
Colorado, which is currently being ravaged by a series of devastating wildfires, is home to numerous markets whose luxury tier has soared throughout the pandemic. There, says Gary Feldman, a broker with 36 years of experience in Aspen's luxury real estate, "none of my clients really discuss it," he says of the risk.
In Aspen, which saw sales dry up in the month of June due to a lack of inventory on the market, signed contracts for single family homes occurred only at or above US$5 million, according to an Elliman report.
If they're concerned, Feldman continues, "they'd buy some place else, and where else do you buy? Everywhere has issues, and not all are climate-related. Some are social. And people are smart enough to weigh the pros and cons of the issues of the day and then decide where to go. But no one really brings it up, in my experience."
Miller says that might change sometime soon. Climate-related events "just have to be more frequent, and more intense than they are now," he says. "And I'm not sure when that day comes, but it will come at some point."
Commercial real estate firm joins global company, opens office in downtown Wilmington – Greater Wilmington Business Journal
The Efird family has been in the real estate business for more than half a century, with Frank Efird Sr. forming a company in 1965 to build homes in New Bern and Craven County.
The Efird Company bought a 1,200-acre farm near New Bern in 1967 that became River Bend Plantation, which incorporated in 1980 to become the town of River Bend.
Frank Efird's son, Frank Efird Jr., is now leading the family's commercial real estate business, which recently became a franchise of global commercial real estate firm SVN and opened an office in downtown Wilmington.
Standing behind the bar at 6 Market St., in what Efird Jr. describes as a commercial real estate "digital cafe" that serves as the office for SVN | Efird Commercial Real Estate, Efird Jr. said SVN provides options for future growth.
During the pandemic, he said, "I was looking for opportunities to grow our commercial real estate business, and part of that is going from a home office, which I worked out of during COVID, into what is the next step, and this is that next step."
Efird Jr., who is the managing director for SVN | Efird Commercial Real Estate, added, "When I joined the franchise, it opened up a whole new world of networking … so now I'm part of an international franchise with 200 offices and over 1,600 brokers."
Already, the arrangement has netted Efird Jr. a national client looking for space in Pender County.
The Wilmington-based SVN franchise currently has six people working for it, and is looking to add brokers.
"We're in growth mode," Efird Jr. said, and interested brokers will be trained at 6 Market St. and given access to SVN technology.
"As the SVN brand grows across the globe, we are partnering with market leaders who share our vision of a collaborative, open approach to commercial real estate," said Kevin Maggiacomo, president and CEO of SVN, in a news release. "SVN | Efird Commercial Real Estate is another strong addition to SVN and we look forward to rapidly growing the SVN presence and culture in the Wilmington market."
A ribbon-cutting with Wilmington Mayfor Bill Saffo for the new office is scheduled for 11 a.m. Tuesday, Aug. 10, at 6 Market St.
Vancouver real estate record: Mansion sale price is region's highest-ever, but realtors won't say what it is – CTV News Vancouver
VANCOUVER —
A luxury real estate company says a Vancouver mansion is the most expensive home ever sold in the region, but representatives won't say what the buyer paid for it.
According to Sotheby's International Realty, a mansion known as Belmont Estate recently sold for the highest price on record in the Metro Vancouver area.
But realtor Christa Frosch refused to answer questions from CTV News Vancouver about how much it sold for – or even if the price was at, above or below the listing price – citing privacy as their reason.
A spokesperson said Sotheby's wouldn't even provide the listing price out of respect to their buyer and seller, but the current listing on the company's website puts the asking price at $58 million.
The mansion on Belmont Avenue was listed on the site at the same price in February 2020, when CTV News compiled a list of some of the most expensive homes for sale in Canada at the time.
That listing has since been taken down, but the photos were the same. It's unclear whether the house sold, then was put back on the market or if the attempt to sell was unsuccessful at the time, as Sotheby's said it would not provide an answer due to privacy reasons.
Also unclear is whether the seller had to drop the asking price from the $63 million it was listed at in 2017, as Sotheby's would not answer this question either.
About four years ago, the same realtor involved in the 2021 sale issued a statement about Belmont Estate, saying the ornate mansion owned by a pair of long-time Vancouver philanthropists had broken a record for most expensive listing in the city.
Again, the photos are the same as used in the current listing, but it's unclear how many people, if any, owned the home since the listing from owners Joseph and Rosalie Segal.
BC Assessment suggests there is no sales history for at least the last three years.
All that Sotheby's would confirm was that the previous record for Metro Vancouver was $31.1 million, set in 2016, so Belmont Estates must have sold for more. The company said it confirmed the undisclosed sale price was a record based on data from MLS.
WHO BOUGHT THE MANSION?
Frosch wouldn't provide many details on the buyers of the 21,977-square-foot home on a 1.28-acre lot in Vancouver's tony Point Grey neighbourhood.
She said there was interest from international buyers as well as local residents, and that ultimately, the successful bidder was Canadian.
"This speaks to the strength of the domestic market," she said in an email to CTV News.
"Despite COVID-19 curtailing travel, local demand for luxury properties is still prominent."
Earlier this summer, Sotheby's issued a report on the sale of luxury homes in Vancouver, which suggested a 300 per cent increase year-over-year when looking at those priced higher than $10 million.
Read more on the luxury real estate report in previous coverage from CTV News.
She did not answer how long it typically takes to sell a home in this price category, saying only that it's about finding the right buyer, and that sometimes this means a house stays on the market longer.
POTENTIAL IMPACT ON THE MARKET
Frosch said the "record-breaking" sale shows the strong interest both locally and globally in Vancouver real estate.
"Vancouver is a very sought-after city to live in due to the fantastic lifestyle the city offers, and we expect to see the interest in the city's luxury market continue," she said.
But many of Vancouver residents struggle to afford even a one-bedroom condo.
When CTV News asked about the impact on the market as a whole of sales of these types of homes, Frosch said the pandemic showed would-be buyers what really matters to them in terms of lifestyle, and working from home gave some people more options in terms of location.
"We have been witnessing people's real estate decisions at all price points being driven by clarity over lifestyle choices," she said.
She did not say answer whether she expected record-breaking sales in the luxury category to have a trickle-down impact, driving up prices of so-called affordable homes.
A MORTGAGE ON BELMONT ESTATE
Without the sale price, it's hard to say what a mortgage on this type of home would cost, but hypothetically, CTV News crunched the numbers through RateHub.ca's mortgage calculator.
Assuming the home sold for $31.2 million, slightly over the previous record of $31.1 million, and the buyer was able to put 20 per cent down ($10.92 million), the monthly mortgage at the best available rate (1.74 per cent) as of Thursday morning on a five-year fixed mortgage with a 25-year amortization period would be $102,588.
Assuming it sold for the list price of $58 million, and using the same calculations as above, the new buyer would be paying $109,709 a month.
And that's in addition to paying the land transfer tax of between $914,000 and $1,718,000, depending on the sale price.
They'd also have to pay annual property taxes based on the provincial assessment of $33,839,000.
FEATURES OF BELMONT ESTATE
For would-be buyers still not deterred, here's a quick look at what the anonymous seller is giving up.
The 20-year-old home has 21,977 square feet of living space, which includes a dozen bathrooms and five bedrooms.
Designed by Ernest Collins Architect Ltd., in collaboration with the owners, it took more than five years to build. The listing says every element of the home was carefully chosen.
It has six parking spaces, features a stone waterfall and includes a grand hall.
Amenities, as listed by Sotheby's, include "3+ fireplaces," heated floors, an exercise room, a library, a hot tub and indoor pool, steam room, underground sprinkler system, marble countertops, private elevator and wine cellar, among other things.
It has views of the ocean and North Shore mountains, a wraparound deck and a terrace.
All images from Sotheby's International Realty listing for 4743 Belmont Ave.