Amazon Prime Day: The Best Early Apple Discounts – Mac Rumors
Amazon will kick off Prime Day 2020 tonight at midnight, and the event will introduce hundreds of deals through Wednesday, October 14. To add on top of the two day event, Amazon has even begun introducing early offers on AirPods, iPads, Kindles, Echo devices, Ring products, and more.
Note: MacRumors is an affiliate partner with these vendors. When you click a link and make a purchase, we may receive a small payment, which helps us keep the site running.
We'll be watching Prime Day deals throughout the event this week, so be sure to keep track of our upcoming Prime Day posts. Of course, many retailers are introducing their own opposing mega sales to compete with Prime Day, so there will also be even more opportunities for discounts at Target, Best Buy, and more.
AirPods Pro
Today you can get the AirPods Pro on the Amazon-owned Woot marketplace for $189.99, down from $249.00. Unlike some of Woot's products, these AirPods Pro are brand new, and they come with a one year Apple warranty.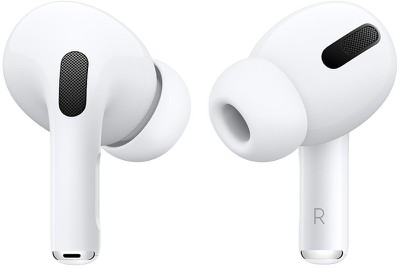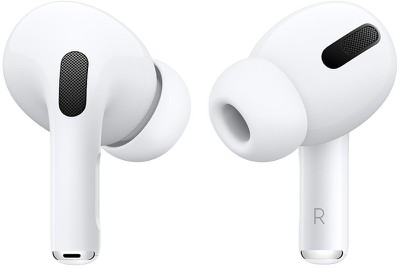 Amazon itself is discounting the AirPods Pro to $199.00 this week. Woot's sale expires today, but Amazon's should hold out for a bit longer, although stock will likely dwindle.

AirPods With Wired Charging Case
A notable low price has hit another model of the AirPods, this one for the AirPods with Wired Charging Case. You can get it for $124.99, down from $159.00, after an extra $4.01 discount is applied at the checkout screen. This is an Amazon all-time-low price.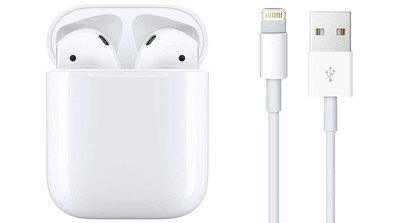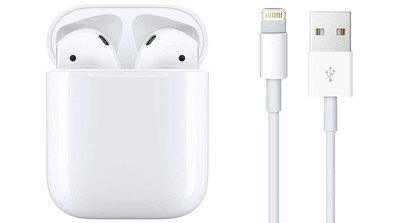 2020 MacBook Air
The newest MacBook Air is seeing an all-time-low price on Amazon this week. The 256GB model is priced at $849.99, down from $999.00, thanks to a coupon that will automatically apply an extra $100 discount at the checkout screen.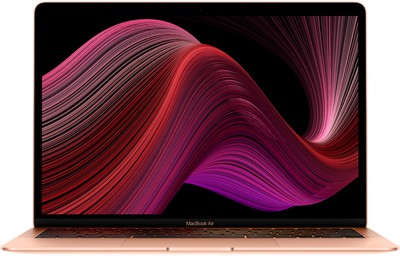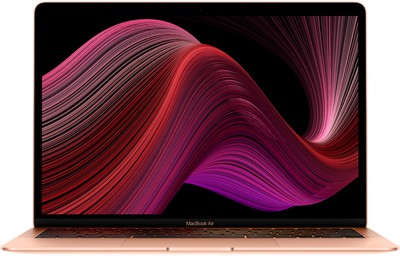 Likewise, the 512GB model is on sale for $1,149.99, down from $1,299.00, after an extra $50 discount is applied at the checkout screen. Both of these prices are new lows for each MacBook Air, and available in all three colors.

13-Inch MacBook Pro
There's one model of the latest 13-inch MacBook Pro on sale so far this week, and it's the notebook with 16GB RAM and 1TB SSD. This one is priced at $1,799.99, down from $1,999.00, after an extra $49.01 discount is applied at checkout. That's a match of the previous low price we've tracked on this 13-inch MacBook Pro.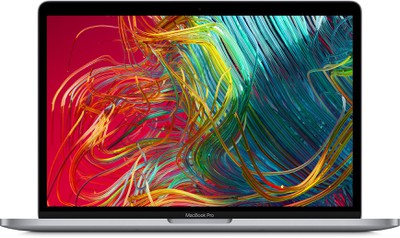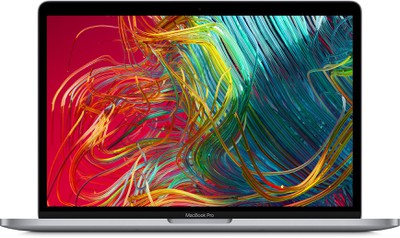 16-Inch MacBook Pro
Solid 16-inch MacBook Pro deals have extended into Prime Day as well, with the 512GB 16-Inch MacBook Pro discounted to $2,099.00, down from $2,399.00. This is being matched at B&H Photo.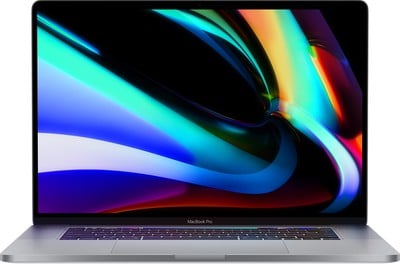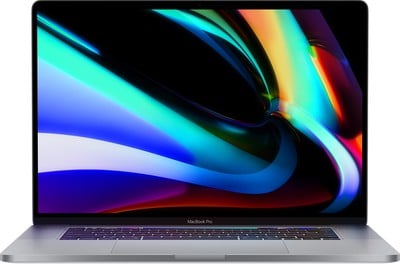 Another low price is available for the 1TB model, priced at $2,399.00, down from $2,799.00 (again being matched at B&H Photo). Both of these discounts are lowest-ever deals for the 16-inch MacBook Pro.

10.2-Inch iPad
An ongoing sale on the brand-new eighth generation iPad has returned for Prime Day. You can get the 32GB Wi-Fi iPad for $299.00, down from $329.00. The 128GB Wi-Fi model is available for $399.00, down from $429.00 as well.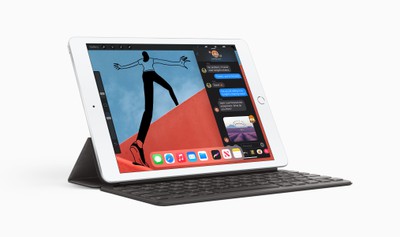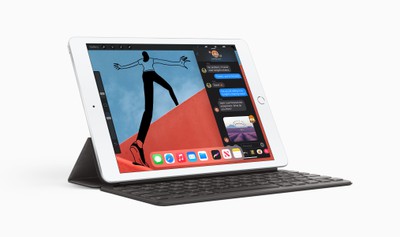 Apple Watch
Apple Watch Series 3 models are being discounted by $30 this week, with 38mm GPS devices at $169.00, down from $199.00. 42mm GPS models are priced at $199.00, down from $229.00. Both sizes come in Silver and Space Gray Aluminum case options.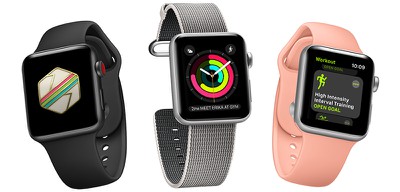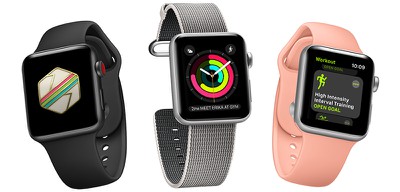 Amazon Devices
If you're on the hunt for Amazon's products, there are numerous early savings on Kindles and more today. Remember that to see these official Amazon discounts, you'll need a Prime subscription.
Be sure to visit our full Deals Roundup to shop for even more Apple-related products and accessories.
Adobe brings its misinformation-fighting content attribution tool to the Photoshop beta – TechCrunch
Adobe's work on a chain of custody that could link online images back to their origins is inching closer to becoming a reality. The prototype, part of the Content Authenticity Initiative (CAI), will soon appear in the beta of Photoshop, Adobe's ubiquitous image editing software.
Adobe says the preview of the new tool will be available to users in the beta release of Photoshop and Behance over the next few weeks. The company calls the CAI implementation "an early version" of the open standard that it will continue to hone.
The project has a few different applications. It aims to make a more robust means of keeping creators' names attached to the content they create. But its most compelling use case for CAI would see the tool become a "tamper-proof" industry standard aimed at images used to spread misinformation.
Adobe describes the project's mission as an effort to "increase trust and transparency online with an industry-wide attribution framework that empowers creatives and consumers alike." The result is a technical solution that could (eventually) limit the spread of deepfakes and other kinds of misleading online content.
"… Eventually you might imagine a social feed or a news site that would allow you to filter out things that are likely to be inauthentic," Adobe's director of CAI, Andy Parsons said earlier this year. "But the CAI steers well clear of making judgment calls — we're just about providing that layer of transparency and verifiable data."
[embedded content]
The idea sounds like a spin on EXIF data, the embedded opt-in metadata that attaches to an image information like lens type and location. But Adobe says the new attribution standard will be less "brittle" and much more difficult to manipulate. The end result would have more in common with digital fingerprinting systems like the ones that identify child exploitation online than it would with EXIF.
"We believe attribution will create a virtuous cycle," Allen said. "The more creators distribute content with proper attribution, the more consumers will expect and use that information to make judgement calls, thus minimizing the influence of bad actors and deceptive content."
MagSafe Charger found to work on Galaxy Z Fold2, Pixel 5 – GSMArena.com news – GSMArena.com
Arguably the most attention-grabbing addition of the iPhone 12 series (apart from 5G) is the new MagSafe accessory ecosystem. The premise is simple all new iPhones have a magnetic ring around the wireless charging coil on their backs, which can snap to a range of accessories from wallets to mounts and wireless charging pads. The MagSafe charger is Apple's first foray into wireless charging for iPhone after the whole AirPower fiasco but now it was found to be working just fine on some non-Apple phones.
Granted the MagSafe charger works on the Qi interface so any device that supports the standard will get juice from it. It's currently the only way to get 15W speeds through wireless charging on iPhones but now we get to see it actually attaches to other magnet-touting phones as well. Max Weinbach tested out a Samsung Galaxy Z Fold2 which has its own set of magnets to help it stay closed and it worked just fine.
MagSafe magnetically connects and charges the Fold2 lol pic.twitter.com/sQ0L9pk4kN

— Max Weinbach (@MaxWinebach) October 19, 2020
He shared the foldable managed to stay attached to the new MagSafe charger just fine though the charger could snap away if you shook it around with some force. We also did not get any details on the actual charging speeds though we presume they will stick to 7.5W as only iPhone 12 units are advertised to reach 15W speeds.
The new Google Pixel 5 was also tested with MagSafe charger on video and managed to hold on quite well. Aaron Zollo aka zollotech tested out Google's 2020 flagship with Apple's new charger and its snapped in place quite well.
[embedded content]
We know Google engineered a plastic circular opening in Pixel 5's aluminum casing specifically for wireless charging which should be the reason why it managed to work so well. We'll be on the lookout to see what other phones play nice with the MagSafe charger.
Photographer Austin Mann puts iPhone 12 Pro through its paces – AppleInsider
As he does every year, travel photographer Austin Mann took Apple's new iPhone 12 Pro for a test drive in the great outdoors — this time at Glacier National Park in Montana. Here's how it went.
This year is no different, and Mann was granted the opportunity to take the new iPhone 12 Pro for a spin in both bright and inclement conditions.
The iPhone 12 Pro, however, features mostly incremental and software-based changes to its camera suite. Most of the significant hardware changes are only arriving on the iPhone 12 Pro Max, which Mann hasn't gotten his hands on yet.
But the smaller iPhone 12 Pro model still performed admirably in a variety of conditions. The addition of Night mode on the wide lens, for example, has significantly bolstered the low-light performance of that lens.
Previously, Mann said that the "found the quality of the Ultra Wide wasn't up to my standards when shooting in medium- to low-light conditions, so I only used the Ultra Wide in bright, daylight conditions." But the Night mode has helped mitigate those drawbacks.
Mann also praised some of the improvements to Smart HDR with the iPhone 12 Pro. For example, the ability to shoot a silhouette has been updated with the latest handset, since doing so was difficult in the previous version.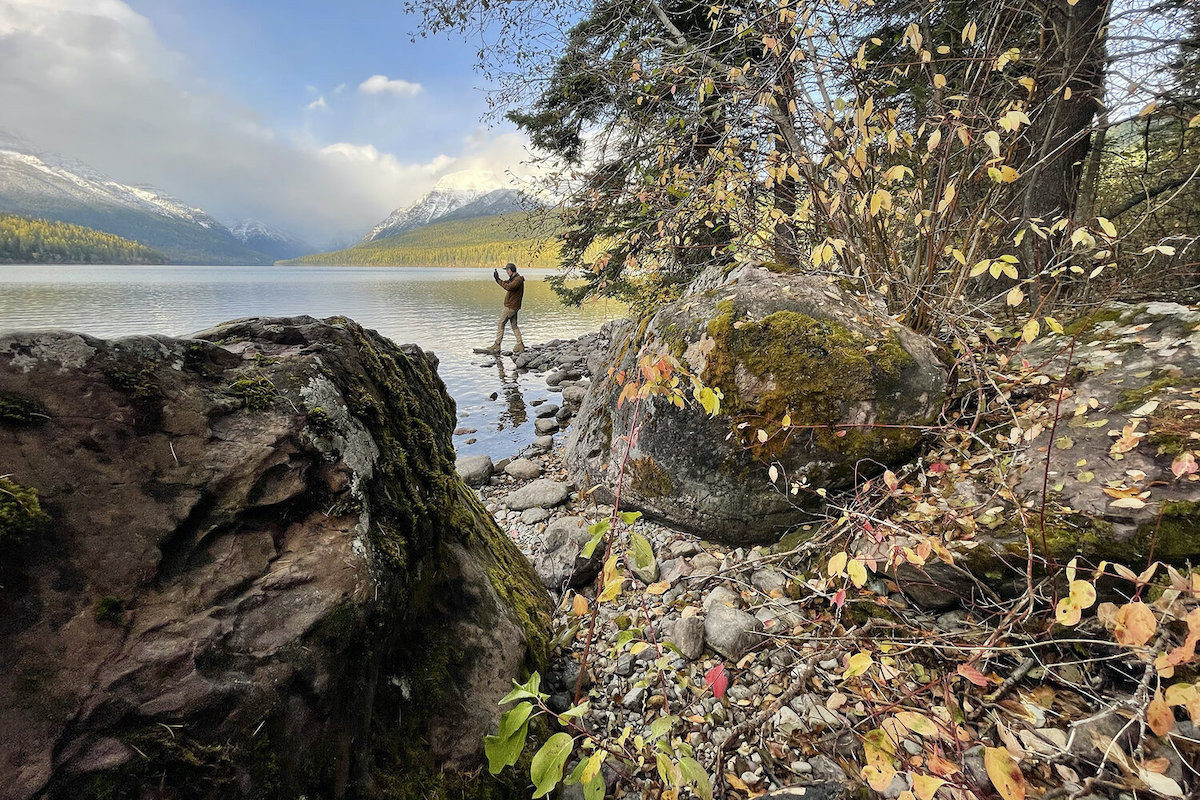 Credit: Austin Mann
The photographer also pushed the iPhone 12 Pro's Night mode to the extreme with a low-light portrait shot of his wife.
"I shot this portrait of Esther about forty-five minutes after sundown, and it was overcast, so there was very little available light. (To give you an idea, we had to use a flashlight to see our path.)" Mann wrote.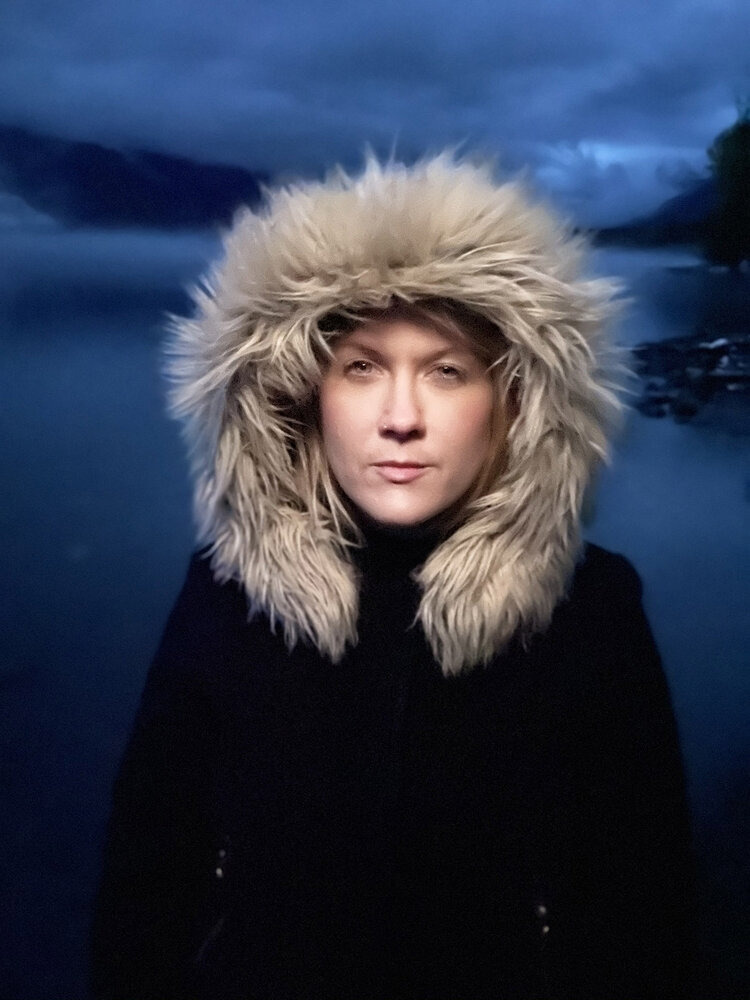 Credit: Austin Mann
As you can imagine, there was definitely some camera shake and movement with this unstable setup but thanks to a little Night mode computational wizardry, better OIS, faster ISO, and of course LiDAR, Esther is still sharp and surprisingly color accurate.

The LiDAR worked great here — I realized later I never once messed with the focus it was just locked in on her face the whole time. Also, creating an accurate depth map around the furry hood seems like it would be really complex, but the iPhone 12 Pro did a great job.

The blurring and noise reduction is a bit less realistic and a bit more dreamy? But it's sharp enough where it matters, and overall I found this image to be just lovely. (And so did Esther, which is what matters most!)
Mann also covered some of the other software-based mechanisms introduced with the latest iPhone model, including the new "Truly Locked" Exposure Adjustment that holds a manual exposure setting across shots and lens changes. Mann says the feature allows iPhone to much more closely mimic a manual camera.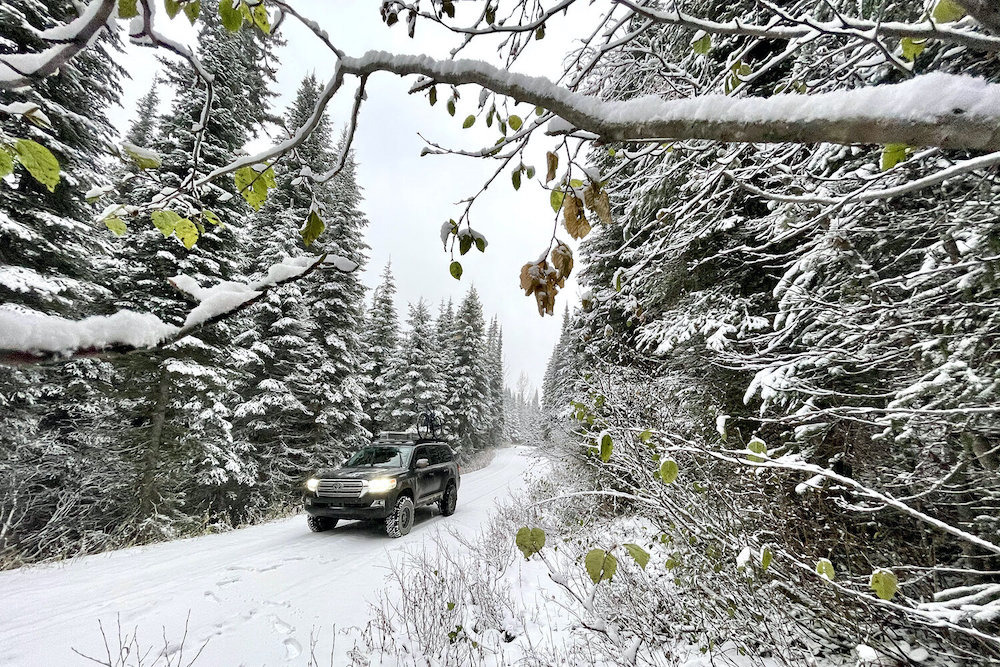 Credit: Austin Mann
Although Man took some stunning images with the iPhone 12 Pro, he concluded that serious photographers may be better off waiting for the iPhone 12 Pro Max.
"The iPhone 12 Pro is a solid camera, and thanks to a bunch of new digital tech I found it to be slightly stronger than the already great iPhone 11 Pro — but if you are serious about photography with your iPhone, wait for the iPhone 12 Pro Max. It looks to be the most significant jump in iPhone camera hardware we've experienced in years, and it's only three weeks away," Mann wrote.
The photographer's full review and photo gallery is available here, and is worth a browse for anyone interested in the new iPhone camera.