Apple Decides to Waive 30% Cut of Paid Events on Facebook, but Only for 3 Months – Motley Fool
After weeks of verbal back-and-forth, Apple (NASDAQ:AAPL) has agreed to waive its 30% take of paid events hosted on Facebook (NASDAQ:FB). In an effort to help businesses adapt to the times, Facebook had already said it wouldn't charge its own fees until the summer of 2021. And earlier in September, Apple had blocked a message Facebook sent to its event hosts on its app that Apple would take a cut of transactions.
Apple's decision comes with some caveats, though. For one, the suspension of its 30% cut only lasts through the end of 2020. It is also excluding paid events from video-game companies, saying they don't apply because video games aren't affected by the pandemic, and they've always been digital-based businesses.
A growing number of developers sharpening pitchforks
Facebook's feud with Apple isn't an isolated instance. The feud also extends to the iOS 14 operating-system update that asks Apple device users to opt-in to apps able to track their information for ad targeting. Other developers are taking issue with Apple's hefty fee for the ability to distribute applications via the App Store.
Apple's exclusion of video-game companies from its new fee waiver, for example, may not be by accident. Fortnite developer and Tencent (OTC:TCEHY)-backed Epic Games is locked in a legal battle with Apple over the 30% fee. The rub for many other developers and app distributors is that the mobile world is dominated by Apple and Alphabet's (NASDAQ:GOOGL)(NASDAQ:GOOG) Android mobile-operating system — both of which take 30% off the top of purchases via their respective app stores. Apple calls its App Store "a great opportunity" for software developers and businesses to reach a digital audience in the hundreds of millions. Facebook's Mark Zuckerberg and other execs call it a monopoly, and the one-third haircut developers and businesses take on their Apple and Android sales would seem to support the argument.
Don't get me wrong, Apple and Android deserve a cut from sales on their platform. That's just how retail works. But such a large piece of the pie? And, interestingly, both companies in the duopoly charge exactly the same percentage. Apple has at least waived its 30% fee for the sake of small businesses for a few months but plans on re-instituting its take rate in 2021. It likes to play high-and-mighty, but Apple could soon find itself under the same antitrust scrutiny that its tech titan peers — including Facebook and Alphabet — are under.
Apple Distributing New Heated Display Removal Machine for iPhone 12 Repairs
Apple is providing Genius Bars and Apple Authorized Service Providers with a new heated display removal fixture for iPhone 12 and iPhone 12 Pro repairs, according to information obtained by MacRumors from a reliable source.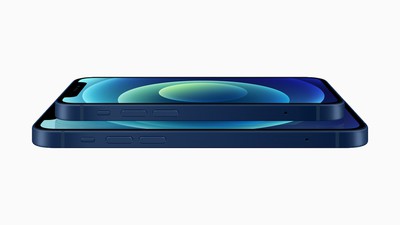 To open iPhone 12 models, technicians will be required to slide the device into a specialized tray, and then place the tray into the high-temperature fixture for two minutes to warm up the adhesive below the display. Once the adhesive is loose, technicians will be able to remove the display by twisting an arm with a suction cup at the top of the machine.
It is unclear why Apple is requiring that heat be used to remove the display on iPhone 12 models, but it could be due to the devices having a new flat-edge design with a display that sits flush with the frame. iPhone 12 models also have improved IP68-rated water resistance up to a depth of six meters, which could mean the devices have stronger adhesive.
Apple's standard display removal tool for previous-generation iPhones is a relatively basic arm with a suction cup, with no heat involved.
Given that teardowns of iPhone 12 models have already surfaced online, it clearly remains possible to open the devices without using Apple's new heated fixture, but it will be a requirement for Genius Bars and Apple Authorized Service Providers nonetheless.
Apple recently disclosed its out-of-warranty repair pricing for iPhone 12 models, including $69 for a replacement battery and $279 for a screen repair. For all other damage, such as cracked rear glass, the repair fee is $449 for the iPhone 12 and $549 for the iPhone 12 Pro. To obtain service, visit the Get Support page on Apple's website.
Update: In response to this news, MacRumors received the following statement from Kyle Wiens, founder of electronics website iFixit.com: "iPhone owners should have the ability to repair their own phones. If the new iPhone design requires a fixture to repair, Apple should sell it to their customers."
Source: 
First iPhone 12 and iPhone 12 Pro pre-orders begin arriving to customers around the world – 9to5Mac
As the clock turns to October 23 around the world, the first iPhone 12, iPhone 12 Pro, and iPad Air pre-orders have started arriving to buyers. This also means the new devices are officially becoming available for purchase and pick up at Apple Stores in many countries.
Eager iPhone 12 and iPhone 12 Pro users have taken to Instagram and Twitter to share new pictures of their devices. Both devices are both available in new colors, so we're eager to see how those new colors look in the real world.
Of course, Apple Stores look a bit different this year for the iPhone 12 launch than in prior years due to the COVID-19 pandemic. We've previously reported on the various ways Apple has shifted its retail strategy to ensure customer and employee safety this year, including a new Express Storefront pickup concept.
For iPhone 12 launch day this year, Apple Stores are focusing almost exclusively on pickups of previously-placed online orders. As such, many people who pre-ordered their iPhone 12 or iPhone 12 Pro for in-store pickup have started seeing their order status change to "Ready for Pickup" in the Apple Store app.
The iPhone 12 is available in five different colors: black, white, Product(RED), green, and blue. The iPhone 12 Pro is available in four different colors: pacific blue, gold, graphite, and silver.
In terms of pricing, the iPhone 12 starts at $829 (or $799 for Verizon, T-Mobile, Sprint, and AT&T) for 64GB of storage. You can can upgrade to the 128GB configuration for $879 ($849 for Verizon, T-Mobile, Sprint, and AT&T), or to the 256GB continuation for $979 ($949 for Verizon, T-Mobile, Sprint, and AT&T).
On the other hand, the iPhone 12 Pro retails for $999 for 128GB of storage, $1099 for 256GB of storage, and $1299 for 512GB of storage.
The iPhone 12 mini and iPhone 12 Pro Max will be available for pre-order on November 6, with orders and in-store availability beginning on November 13. Check out a handful of iPhone 12 images below, and let us know when your device arrives, or if you have any stories of your Apple Store experiences, in the comments below.
FTC: We use income earning auto affiliate links. More.
Check out 9to5Mac on YouTube for more Apple news:
[embedded content]
First Impressions From New iPhone 12 and 12 Pro Owners – MacRumors
It's already Friday, October 23, in Australia and New Zealand, which means some customers who purchased an iPhone 12 or 12 Pro already have their new devices in hand. We've seen dozens of reviews of the iPhone 12 and iPhone 12 Pro from media sites, but now first impressions from regular Apple customers are available.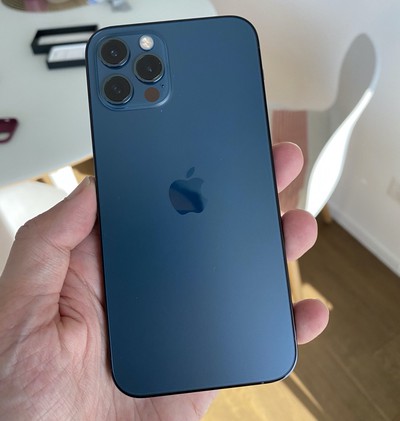 Image via MacRumors reader Boardiesboi
New ‌iPhone 12‌ and 12 Pro owners are sharing their opinions of the device on the MacRumors forums, and for those awaiting their own new iPhone or considering making a purchase, impressions from average consumers provide useful insight.
MacRumors reader Boardiesboi shared several photos and says that the lighter weight of the 12 Pro is immediately noticeable coming from an iPhone 11 Pro Max. The color of the Pacific Blue ‌iPhone‌ is described as "beautiful," and Boardiesboi found the squared-off edges make the ‌iPhone‌ "nice to hold" and "less slippery."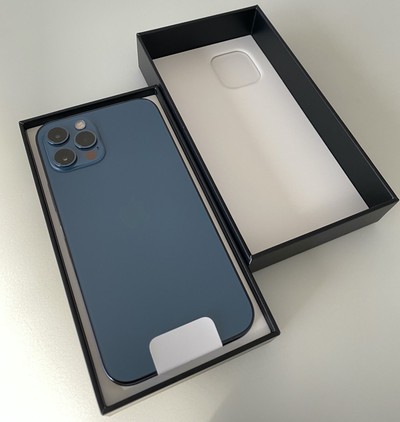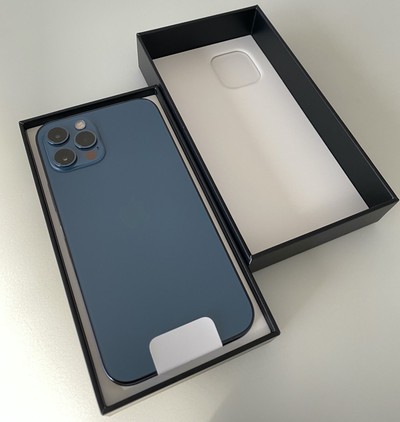 Image via MacRumors reader Boardiesboi
A Redditor who got the new Pro also in Pacific Blue said that he's glad he didn't chose the mini because the squared off shape makes the ‌iPhone 12‌ more compact. He also said the shiny edges of the ‌iPhone‌ attract a lot of fingerprints.
Twitter user Kewal said the new iPhone 12 Pro feels lighter than the iPhone XS and appears to have a warmer display tint.
First impressions:
1. Feels lighter than my XS
2. Display seems to have a warmer tint
3. Transfer and setup with iOS 14 is a breeze
4. Vodafone 5G seems to be good in the area. Will update on the speeds soon@MacRumors #firstimpressions #iPhone12 Pro #Australia https://t.co/cWFSHsII5k
— Kewal (@realkewal) October 22, 2020
Some other insights from new ‌iPhone 12‌ and 12 owners:
Hard to tell the difference between photos taken with 12 Pro and 11 Pro Max
MagSafe magnet is "quite strong" but case doesn't "magically attach" like demoed at Apple Event.
‌iPhone 12 Pro‌ has a warmer display than ‌iPhone 11 Pro Max‌
Bezels appear thinner
Face ID speed is the same
New iPhones come with iOS 14.1 installed
Have a new ‌iPhone 12‌ or 12 Pro? Let us know your thoughts and we'll add it to our first impressions article.