Apple Pulls 46000 Apps From the App Store in China – iPhone in Canada
According to Reuters, Apple has removed over 46,000 apps from its App Store in China in the span of a single day. Of the 46,000 apps removed, a whopping 39,000 were game apps.
The crackdown targets paid apps (or apps that offer in-app purchases) from developers who have not obtained the required licences from Chinese authorities.
With the Chinese government mandating that app developers seeking monetary transactions through app stores must seek permission from regulatory authorities, Apple gave publishers until June 30 to acquire and furnish government-issued licences. The deadline was later extended to December 31.
Due to Chinese authorities not approving many licences for publishers located abroad, Apple had to start pulling apps from the Chinese App Store as early as August.
With Apple's ultimatum now at its end, the Cupertino, California, based tech giant had to make good on its warning and start removing over 100,000 apps from its Chinese App Store, complying with the content regulations of Greater China — a region that brought in $7.9 billion USD in revenue at the end of the most recent quarter alone.
According to Chinese App Store analyst Qimai, only 74 of the App Store's top 1,500 paid games are left standing. Best-selling titles like Ubisoft's Assassin's Creed Identity and 2K's NBA 2K20 were removed.
"However, this major pivot to only accepting paid games that have a game licence, coupled with China's extremely low number of foreign game licences approved this year, will probably lead more game developers to switch to an ad-supported model for their Chinese versions," said Todd Kuhns, marketing manager at AppInChina — a company that helps foreign developers publish their apps in China.
The latest removal marks the largest number of apps ever removed from the App Store in a single day, beating the culling of 26,000 apps from the Chinese App Store back in August.
Top Stories: 'Thinner and Lighter' MacBook Air, Smaller iPhone 13 Notch, iOS 14.4 Incoming – MacRumors
We continued to hear a lot more about Apple's plans for its Mac lineup this week, including word of a high-end redesigned MacBook Air and the return of an SD card slot as part of the upcoming MacBook Pro redesign. It also sounds like Apple has been working on Face ID for Mac, but it won't be appearing in a redesigned iMac this year as originally planned.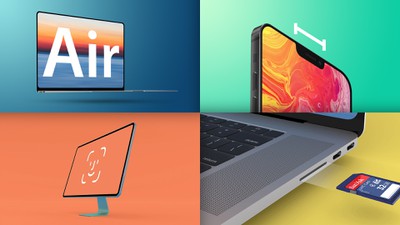 This week also saw rumors about the iPhone 13 getting a smaller notch, and Apple is just about ready to unleash a set of operating system updates including iOS 14.4 and macOS 11.2, as Release Candidate versions of all of the updates were pushed out to developers and other testers this week. Read on for details on all of these stories from the past week!
Apple Working on 'Thinner and Lighter' High-End MacBook Air With MagSafe, Could Launch in Second Half of 2021
Following up on last Friday's batch of rumors, Bloomberg's Mark Gurman came out with a new report this week sharing a few more details on Apple's product plans. Most notably, Gurman says that Apple is working on a thinner and lighter MacBook Air that could launch later this year or sometime next year. The new MacBook Air will include an updated Apple silicon chip, MagSafe charging, and perhaps a smaller body enabled by shrinking the display bezels.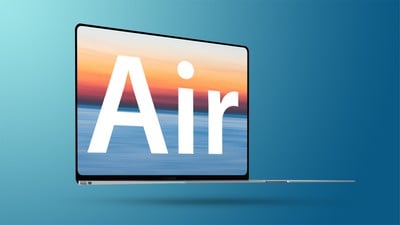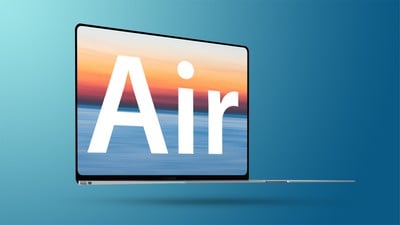 The redesigned MacBook Air is said to be a high-end model that will be sold alongside cheaper models that continue to use the current design. Apple reportedly considered making a 15-inch version of the MacBook Air to go along with the popular 13-inch size, but has opted not to move forward with the model, at least for the next generation.
iPhone 13 Rumored to Feature Smaller Notch, Sensor-Shift Camera Stabilization on All Models
Apple plans to combine various Face ID components into one module to allow for at least a slightly smaller notch on iPhone 13 models, according to DigiTimes.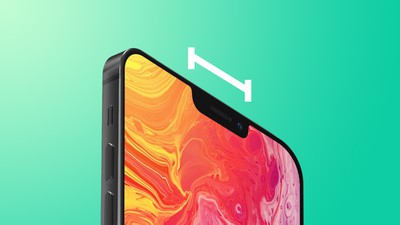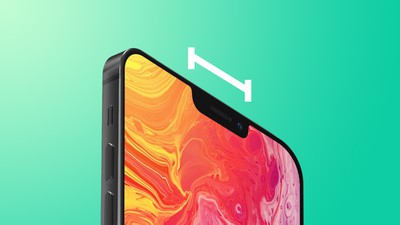 The same report claims that Apple plans to extend sensor-shift optical image stabilization to the entire iPhone 13 lineup, compared to only the iPhone 12 Pro Max among current models. The technology stabilizes the camera's sensor instead of individual lenses for even greater image stabilization. Coupled with a larger sensor, users can expect even better photo quality.
Earlier this month, DigiTimes reported that the LiDAR Scanner will also be expanded to the entire iPhone 13 lineup, while mmWave 5G is expected to become available on iPhone 13 models sold outside of the United States.
Face ID for iMac Likely Pushed Back to Second Iteration of Upcoming Redesign
Gurman also shared that while Apple has been working on developing Face ID technology for its Mac lineup and was planning to introduce it in the upcoming redesigned iMac he discussed last week, Apple has decided not to include it in the initial version.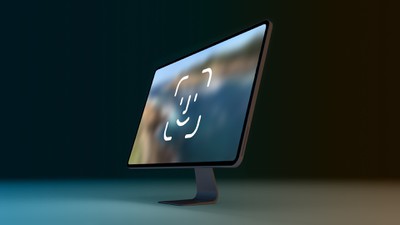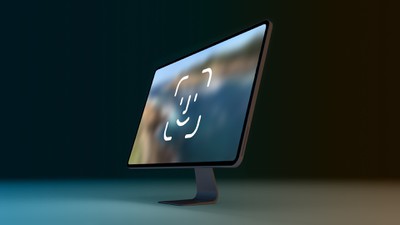 In addition, he says that Apple has tested offering cellular connectivity for its Mac lineup, but it sounds like that's not coming soon either.
Next MacBook Pro to Feature SD Card Reader
Redesigned MacBook Pro models are also in the works, as reported by Bloomberg last week, and one of the tidbits from that initial report was that the new designs will include more ports than the current models.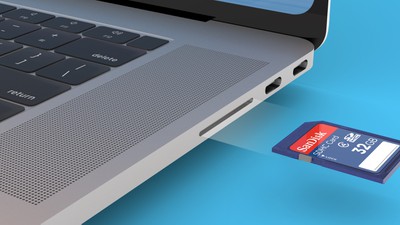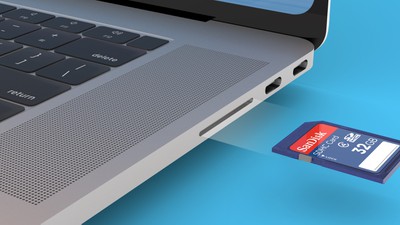 This week's report expounds upon that claim a bit, specifically claiming that the new MacBook Pro models will include the return of an SD card slot, making it easier for photographers and other users of the popular removable storage standard to directly use the cards in their Macs without the need for a separate card reader.
iOS 14.4 Release Candidate Now Available
Apple this week seeded the Release Candidate version of iOS 14.4 and iPadOS 14.4 to developers and public beta testers. This version should mirror the final release of the software updates coming soon.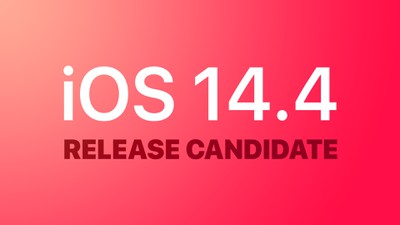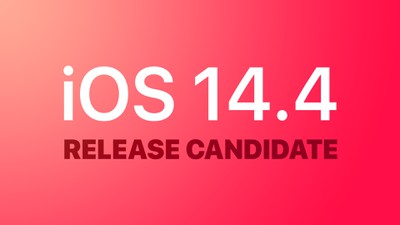 iOS 14.4 and iPadOS 14.4 are relatively minor updates. Apple's release notes confirm that iOS 14.4 introduces a notification for when the camera is unable to be verified as a new, genuine Apple camera on the iPhone 12 mini, iPhone 12, iPhone 12 Pro, and iPhone 12 Pro Max, and there are several other bug fixes. The update also enhances Handoff functionality with the HomePod mini.
Apple has also seeded Release Candidate versions of macOS 11.2, watchOS 7.3, and tvOS 14.4 for testing. All of the software updates should be released to the public in the near future.
Each week, we publish an email newsletter like this highlighting the top Apple stories, making it a great way to get a bite-sized recap of the week hitting all of the major topics we've covered and tying together related stories for a big-picture view.
So if you want to have top stories like the above recap delivered to your email inbox each week, subscribe to our newsletter!
6-year-old Ontario boy wins colouring contest, inspires race car livery design – Driving
There is one car that looks a bit different than the others gathered for the 2021 Rolex 24 at Daytona this weekend.
The Era Motorsport No. 18 Oreca LMP2 has a livery that's unlike any other in the world. And it has a unique Canadian connection: its designer is a 6-year-old boy from Whitby, Ontario.
The artist currently known as Owen entered the Era Motorsport colouring contest at the beginning of the COVID-19 pandemic in early 2020. Originally, the plan was to bring the fan-designed car to Petit Le Mans in October of 2020, but as the virus spread, the IMSA season shrank and the contest was postponed.
Era says it received contest submissions from all around the world, but that Owen's was the clear winner with its cleverly obvious use of the three primary colours — stripes of blue on the front and nose, a flurry of red in the middle, a yellow rear end, and a sick lightning bolt on the side.
We're excited to reveal the winner of our livery design contest!

Era Motorsport to Run Special Livery Designed by Six-Year-Old Fan at Rolex 24: http://bit.ly/39Dc9F3

Posted by Era Motorsport on Sunday, January 17, 2021
Owen is a third-generation race fan whose favourite things are racing and hockey. He says he chose the design because he likes the colours "and thunderbolts and flames are cool."
"It's all extra-special because my father-in-law inspired this love of racing in my hubby and my son," says Amanda Morrow, Owen's mother. "He's currently in the hospital so this is keeping our spirits up a little."
As part of the contest, Era Motorsports has also invited Owen and his father down to the U.S. for an IMSA event, hopefully later this year if and when travel restrictions are lifted.
The Era Motorsport No. 18 Oreca LMP2 "Crayon car" will debut on-track at the Roar Before the 24, today, in Daytona, Florida.
Cyberpunk 2077 gets its first major patch – Eurogamer.net
The long road to recovery for Cyberpunk 2077 continues with the release of the game's first major patch.
This update, which brings Cyberpunk 2077 up to version 1.1, focuses on stability improvements as opposed to quality-of-life, balance or AI reworks. It's under 10GB on PC, and just under 17GB on console.
The patch improves the game's memory usage within its various systems (characters, interactions, navigation, in-game videos, foliage, laser effects, minimap, devices, AI, street traffic, environmental damage system, GPU-related, and more), and makes various crash fixes related to loading saves, game opening and closing and the Point of No Return, among other aspects.
(Cyberpunk 2077 displays a Point of No Return message just before you embark on its final mission, giving players the chance to wrap up any loose ends within Night City.)
There are a raft of fixes for quest and open world bugs. Of note, the patch addresses the issue responsible for saves getting oversized (related to the modifier indicating if the item is crafted), and trims the excess size from already existing saves. However, this won't fix PC save files corrupted before the 1.06 update.
There are platform-specific tweaks, too:
PlayStation-specific:
Performance optimisation of crowds on PlayStation 4 Pro and PlayStation 5.
Various crash fixes on PlayStation 4.
Xbox-specific:
Improved memory usage for character creation, mirrors, scanning, camera remote control, menus (inventory, map) on Xbox One, Xbox One X and Xbox One S.
PC-specific:
It will now be possible to obtain achievements while in Steam offline mode. Note: Offline mode needs to be enabled before starting the game. This change does not work retroactively.
Addressed the game startup crashes related to loading cache on Nvidia graphics cards.
Stadia-specific:
Concert audio should no longer be inaudible in Never Fade Away.
Fixed corrupted textures on several melee weapons.
Tweaked default deadzone settings to be more responsive. Note: the change will not affect settings unless they're set to default.
Patch 1.1 is not the most spectacular (the patch notes in full are here), and some common bugs remain. Clearly, CD Projekt is focusing on crash issues and progress-stopping bugs, which have plagued the game – particularly on console – since launch.
Developer CD Projekt said it will continue to focus on stability improvements in patch 1.2 and other updates, while fixing bugs.
Last week, CD Projekt co-founder Marcin Iwiński said some of Cyperpunk 2077's more notable post-launch content had been delayed in order for the studio to focus on salvaging the game. Free DLC updates, originally planned to arrive shortly after release, now won't land until after critical problem areas have been addressed. The highly anticipated next-gen console update is due to launch in the second half of the year.
"We are treating this entire situation very seriously," Iwiński said, "and are working hard to make it right".
Cyberpunk 2077 has yet to return to sale on the PlayStation Store.