Art Trip: Meryl McMaster's haunting self-portrait at As Immense as the Sky merges lineages – The Globe and Mail
In Meryl McMaster's haunting self-portrait There Are No Footprints Where I Go – part of the exhibition As Immense as the Sky, on view at Ikon Gallery in Birmingham until Feb. 23, 2020 – the artist retraces a journey taken by her mother's Dutch ancestors during the 18th century, when they crossed into Canada via Picton, Ont., at the time of the American Revolution.
In McMaster's restaging, however, the boat is guided by a distinctly Indigenous cultural figure: Raven, the trickster hero who put the sun back into the sky after it was stolen by a man. The sun is perhaps what he is carrying in the lantern he holds in his beak, as he and his blindfolded companion row toward the horizon.
By assuming this guise – aided by theatrical props and costumes, which the artist creates herself – McMaster merges her matrilineal European and patrilineal Plains Cree heritage, and charts a course through a place that belongs both to her direct ancestors and a time that predates human existence.
In McMaster's work, which earned her a Scotiabank New Generation Photography Award in 2018, birds often function as "a reminder to see the world from different perspectives," the artist says. In other photographs from the series, canaries and goldfinches "reference unwanted creatures who were exploited in the interest of exploration and industrial progress." Birds use stars to navigate, and having Raven guide a boat beneath an overcast sky is a warning to remember that, "as the stars become hidden by light pollution, we start to lose our way."
In an effort to better know herself, McMaster has embarked on a journey that uses "stories from family and knowledge keepers" as signposts, helping her bring awareness to the fact that both the environment and the body are sites clouded by the consequences of colonialism. The experience "has reinforced for me how small I am in the universe," the artist says, "and how we are time capsules learning and gathering information to pass down to the next generation, just like the last generation did before that."
Live your best. We have a daily Life & Arts newsletter, providing you with our latest stories on health, travel, food and culture. Sign up today.
25-foot column of sculpted vehicles towers above Kelowna Art Gallery – Kelowna Capital News – Kelowna Capital News
After three years of secrecy, the Kelowna Art Gallery unveiled its latest project Wednesday morning (Oct. 27) — a public art sculpture standing 25 feet tall outside of the gallery's entrance.
Canadian artist Jed Lind's Gold, Silver & Lead art piece is located at the corner of Water Street and Cawston Avenue and consists of seven sculptural vehicles — all modelled after the 1979 Honda Civic — stacked on top of one another.
"Our hope is that it will become a landmark within the downtown public space and that it will stimulate lively conversations about the visual arts in our community," said Nataley Nagy, the Kelowna Art Gallery's executive director.
Originally presented at the Toronto Sculpture Garden's 30th-anniversary exhibit in 2011, the sculpture was donated to the Kelowna Art Gallery in 2019. In the piece, the cars deteriorate and disassemble as they climb up the sculpture.
"Like a stack of stones marking a trail, it represents a fork in the road where humanity could've chosen a simpler existence, yet here we are today," said Lind.
Lind said he got the idea for the sculpture over a decade ago when he stumbled across an old print ad that featured American architect Buckminister Fuller standing in front of a white geodesic dome and a white 1979 Honda Civic, with a tagline that read, "The man who simplified housing bought a Honda Civic. We make it simple."
"It is a quintessentially American idea that the automobile as the embodiment of freedom, power and escape," said Lind. "The Honda Civic became popular in America after the 1973 oil crisis when the idea that resources were finite became to take root in the culture."
He added that he hopes that the sculpture will further conversations about the environment, consumption and collective responsibility.
"Amidst the social and cultural awakening, and the material shortages that we now face, I hope that some viewers see the piece as a reminder that our resources are not infinite, nor are our emotions," he said.
---
@aaron_hemens
aaron.hemens@kelownacapnews.com
Like us on Facebook and follow us on Twitter.
Portfolio: weekly art listings – St. Albert Today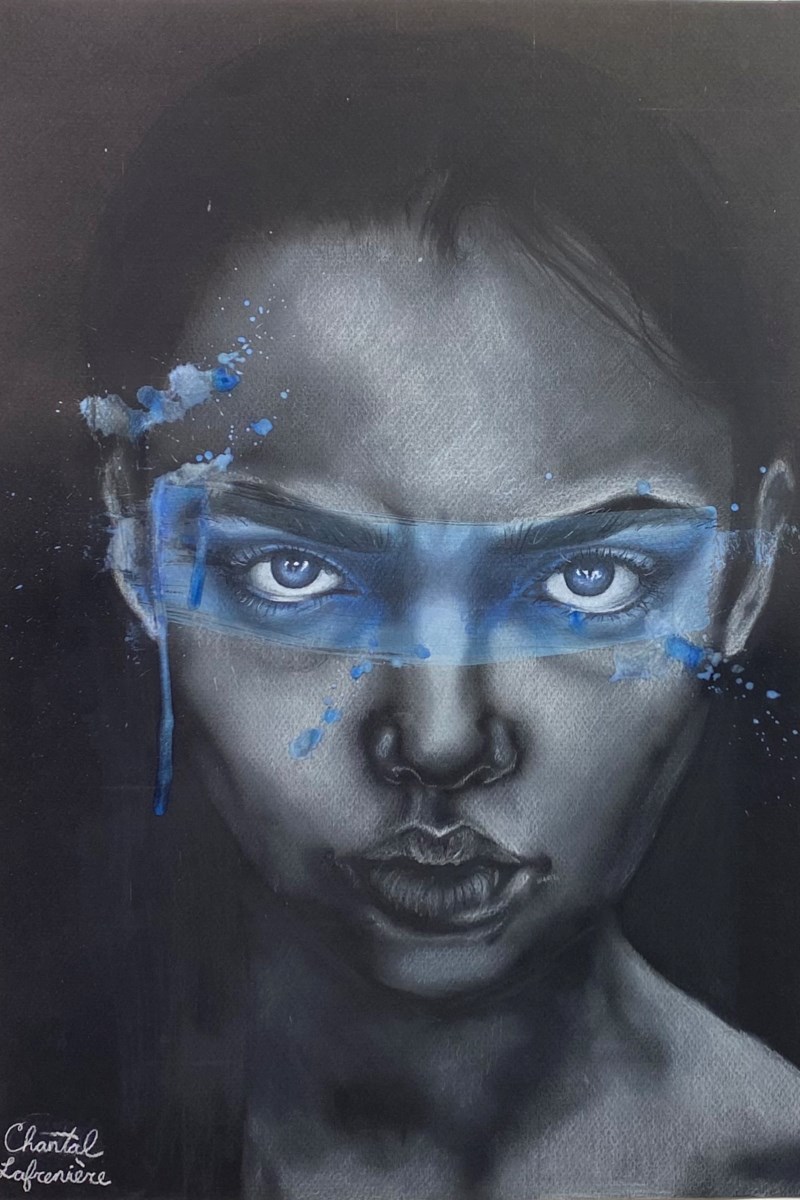 VASA
Are We There Yet? features pulp puppetry based on the ancient art of fantoccini by Kate Hardy. Until Saturday, Oct. 30.
25 Sir Winston Churchill Ave. 780-460-5990 & vasa-art.com
Art Gallery of St. Albert
House Illuminates by Amy Loewan is the new structural exhibit in the gallery's main exhibit space. An in-person tour with curator Emily Baker is scheduled for Thursday, Oct. 28 at 4 p.m. Artist Amy Loewan will be available to meet with visitors to the gallery on Saturday afternoons throughout the exhibition's run. Until Saturday, Nov. 13.
The Staircase Gallery will feature the exhibition called Through the Tide by Diana Ohiozebau. Until Nov. 6.
19 Perron St., 780-460-4310; artgalleryofstalbert.ca.
Lowlands Project Space
If you like Ryland Fortie's public art sculpture in the St. Albert Botanical Garden then you can check out more of his work at A Cold Sweat 2: The Sweatening. The space has been resurrected with a spooky and anxious exhibition featuring 11 new art installations inspired by modern monsters. The exhibition showcases Fortie and other artists from Edmonton, Calgary, Athabasca, and Montreal: Autumn Sjølie, Brandi Strauss, Cayley Lux, Ian Rowley, Jared Epp, Johnathan Onyschuk, Josh Navis, Nickelas Smokey Johnson, Max Keene, and Selene Huff. Until Sunday, Oct. 31. Pay what you can ($10 suggested admission).
11208 65 St. in Edmonton. 780-802-8874; facebook.com/lowlands.projects
AMPLIFY is an exhibit created to celebrate and amplify the voices of contemporary Alberta artists with a focus on notions of identity in their work. It features four local artists who express their perspectives through portraiture and figurative artwork. Look for works by Diana Ohiozebau (the Art Gallery of St. Albert's August artist of the month, whose Staircase Gallery show Through the Tide closes in November), along with Elsa Robinson, AJA Louden, and Raneece Buddan. Until Oct. 30
120, 501 Festival Ave. in Sherwood Park. 780-410-8585; strathcona.ca/gallery501
Events
Colour Scheme is a rotating monthly online art gallery featuring selected works by students of Bellerose, Paul Kane, and St. Albert Catholic high schools. Each month of the school year starting in September, several pieces from each school will be highlighted on The Gazette's website at www.stalberttoday.ca on the last Saturday of the month.
Akwesasne art piece remembers children who didn't make it home – Cornwall Seaway News
CORNWALL, Ontario – The Cornwall Public Library will be showcasing a piece of Indigenous art created by dozens of artists.
The piece is a wheel covered in different beaded moccasin vamps. Moccasin vamps are made for children, and the piece is dedicated to the memory of the thousands of graves of children discovered at Indian Residential Schools this past summer.
The art piece was presented to Cornwall City Council at their meeting on Monday, Oct. 24 by Iakonikonriiosta, Karrie Benedict, and Maie Thomas of the Native North American Travelling College (NNATC).
"Because this project was started by the findings at Kamloops, BC, each vamp is meant to represent the children who didn't make it home from residential schools," said Thomas. "While there are 221 vamps on our display, there's been over 6,000 children's remains found so far. But there's still a lot of residential school grounds that haven't been searched so that number will continue to rise. Also, the designs on each vamp represent different things. A lot of artist chose to use the color orange to represent Orange Shirt Day, others choose a lot of Kanien'kehaka symbolism. That part was really at the discretion of the artists."
Benedict, who was a part of the design and production of the project said that as a mother herself, she could not imagine her kids not coming home from school.
"I have five children from ages two-to-15 and I can't fathom or imagine them not coming home to me after school," said Benedict, who explained that her own biological grandparents were residential school survivors.
The art piece will be on display at the Cornwall Public Library until the end of the day on Friday, Oct. 29.
"This art work will help our residents emotionally understand what took place," said Cornwall Mayor Glen Grant.