B.C. health officials pleased with likely extension of Canada-U.S. border closure – Vancouver Is Awesome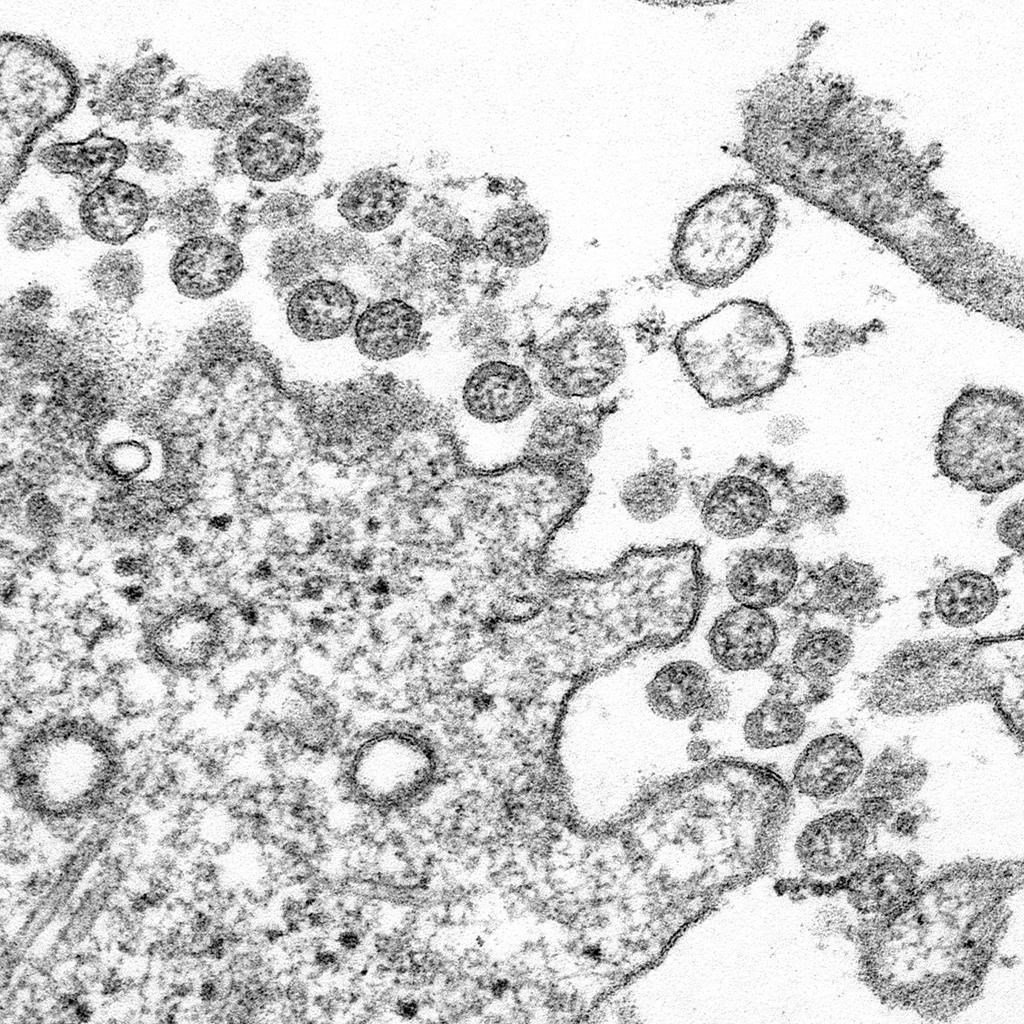 KELOWNA, B.C. — Health officials in British Columbia say they're pleased the Canada-U.S. border is expected to remain closed to non-essential travel until at least late August.
However, provincial health officer Dr. Bonnie Henry said B.C. residents should not be quick to judge anyone driving a vehicle with an American licence plate because some Canadians living south of the border may have returned to care for family.
Henry said it's not surprising anyone in that situation would be coming to B.C. given the sharp rise in COVID-19 cases in the United States, but it's important they quarantine themselves for 14 days to prevent any risk of transmitting the virus.
"I'm happy it's going till August and we'll need to, of course, make sure that we watch carefully and monitor what's going on," Henry said Tuesday of the expected fourth extension of the border closure.
"We'll need to look at people like students who contribute to our research programs and our universities," she said of possible considerations involving those allowed across the border, provided anyone who becomes ill in B.C. is monitored.
However, she said there shouldn't be any changes for tourists and short-term visitors.
Health Minister Adrian Dix echoed Henry's sentiments, adding the situation is "very serious in the United States" as well as in other countries, meaning anyone coming to B.C. from those areas could put residents at risk.
Henry announced 13 new COVID-19 cases, bringing the total number diagnosed to 3,128. That was followed by 62 cases announced on Monday over a three-day period.
She said the recent rise in cases is due to more people socializing when they need to recommit to the basics of keeping transmission low, including washing hands and gathering in small numbers.
"This is what is going to get us through the next year," she said, adding she's spoken with restaurant owners and employees who say some people are arriving in groups of 20, which would increase the risk of the virus spreading.
"People need to be on their best behaviour," she said. "It's for your safety as well as the people who work there."
Anyone concerned about the high number of visitors to bars or restaurants should contact public health officials, Henry said.
The number of positive COVID-19 tests linked to an outbreak in Kelowna has grown to 17, she said, referring to activities linked to events that occurred in Kelowna's waterfront district between June 25 and July 9.
Those are in addition to seven people who visited the city earlier this month and later tested positive for COVID-19, triggering the health authority's alert.
Dix has said possible exposures that occurred in the waterfront district are believed to stem from private parties held around Canada Day.
That has prompted a statement from Kelowna Mayor Colin Basran urging visitors to respect Henry's advice and use appropriate "travel manners."
This report by The Canadian Press was first published July 14, 2020.
The Canadian Press
Alberta province halts AstraZeneca vaccine first shots due to supply issue
Alberta has stopped administering first doses of the AstraZeneca COVID-19 vaccine because of limited supply, a government spokesman said on Tuesday.
Alberta Health spokesman Tom McMillan said the change was due to supply issues rather concerns about rare side-effects.
"This decision is based on the fact that we are receiving no known future shipments of AstraZeneca at this time but are receiving large quantities of mRNA vaccines," McMillan said in an email, referring to messenger RNA vaccines from Moderna and Pfizer/BioNTech.
The shortage of AstraZeneca vaccines comes as the western oil-producing province of Alberta struggles with a surge in COVID-19 cases. Last week the provincial government introduced new restrictions to curb infections.
Alberta has administered approximately 255,000 first doses of the AstraZeneca vaccine. The remaining supply of about 8,400 doses will be used as second doses.
Last week, Alberta reported its first case of a patient dying from a blood clot condition after receiving the AstraZeneca vaccine. There have been three such deaths in Canada.
Despite the deaths linked to the AstraZeneca vaccine, Canada's health regulator has continued to support the use of the vaccine and highlighted its benefits.
Dozens of countries paused the use of the AstraZeneca vaccine this year after reports of rare, but serious, blood clots. Several of them have now resumed use either fully or with restrictions after health regulators said the benefits of the shot outweigh any risks.
The province is now receiving large and consistent shipments of Pfizer and Moderna vaccines, with more than 236,000 doses arriving this week.
(Reporting by Nia WilliamsEditing by Bill Berkrot and Nick Zieminski)
BioNTech committed to deliver 1.8 billion doses of COVID-19 vaccine this year
BioNTech SE said on Monday that its order backlog for delivery of COVID-19 vaccines this year together with partner Pfizer Inc had grown to 1.8 billion doses, underscoring its role as a major global supplier of immunization shots.
That was up from 1.4 billion doses announced in March.
Based on these delivery contracts, the company said it expects about 12.4 billion euros ($15.1 billion) in revenue from the vaccine this year, including sales, milestone payments from partners and a share of gross profit in the partners' territories, up from a previous forecast of 9.8 billion euros.
More than 450 million doses of the two-shot vaccine known as Comirnaty were supplied globally as of May 6, 2021. By contrast, AstraZeneca, which has pledged to deliver up to 3 billion vaccine doses this year, said on April 30 it had supplied more than 300 million doses so far. That includes production from partners such as the Serum Institute of India.
BioNTech and Pfizer, which have been spared the type of production setbacks that have hobbled AstraZeneca and Johnson & Johnson , have repeatedly lifted projected delivery volumes amid a global scramble to speed vaccination campaigns.
Earlier on Monday, BioNTech unveiled plans to set up a new factory in Singapore to produce several hundred million doses of its mRNA vaccines per year from 2023.
BioNTech's partner for China, Fosun Pharma , said on Sunday it would provide a factory with an annual capacity of up to 1 billion doses of the COVID-19 vaccine under a joint venture with BioNTech.
That followed a contract with the European Union for up to 1.8 billion doses of COVID-19 vaccines for 2021-2023, to cover booster shots, donations and reselling of doses.
BioNTech reported first-quarter total revenue of 2.05 billion euros, up from 27.7 million a year earlier, driven by vaccine sales, and including an estimated 1.75 billion euros from BioNTech's share of gross profit from sales in Pfizer's territories.
Quarterly net profit jumped to 1.13 billion euros, compared to a 53.4-million-euro loss in the year-earlier period.
The company said there was no evidence its current vaccine will need to be adapted to fight new virus variants, but added that it had developed strategies to address such variants should the need arise.
BioNTech reiterated that output capacity for the vaccine would reach 3 billion doses by the end of 2021, and more than 3 billion doses in 2022.
Pfizer last week said the pair was targeting production of as much as 4 billion doses of the shot next year, mostly for low- and middle-income countries.
($1 = 0.8222 euros)
(Reporting by Ludwig Burger; Editing by Thomas Escritt, Bernadette Baum and Bill Berkrot)
Canada ready to discuss COVID-19 vaccine IP waiver, 'not interfering or blocking' -Trudeau
Canada is ready to discuss an intellectual property rights (IP) waiver for COVID-19 vaccines and will not block one even though it stresses the importance of protecting patents, officials said on Friday.
U.S. President Joe Biden on Wednesday threw his support behind waiving IP rights for COVID-19 vaccines. Any such waiver would have to be negotiated through the World Trade Organization (WTO).
"We've been working with partners at the WTO to find a consensus-based solution and are ready to discuss proposals, in particular for COVID-19 vaccines," Prime Minister Justin Trudeau told reporters.
Biden's proposal angered pharmaceutical companies. Firms working on vaccines have reported sharp revenue and profit gains during the crisis.
Canadian International Trade Minister Mary Ng earlier said that Ottawa firmly believed in the importance of protecting IP.
"I can assure you Canada is not interfering or blocking. Canada is very much working to find a solution," said Trudeau, who did not give details of the Canadian negotiating stance.
Ng said Ottawa recognized how much the pharmaceutical industry had done to innovate COVID-19 vaccines, adding that many barriers to access were unrelated to IP, such as supply-chain constraints.
Canada is trying to quell a third wave of the coronavirus pandemic that is pushing some healthcare systems to breaking points, particularly in the western provinces of Alberta and Manitoba.
Manitoba officials said they were postponing some non-urgent surgeries to open space for COVID-19 patients and planned to announce tougher public health restrictions as daily cases soared to a near-record high.
The U.S. state of Montana will offer vaccines to around 2,000 Alberta truckers who regularly cross the border, Alberta Premier Jason Kenney said.
Truckers will get vaccinated at a post being set up just south of the border, using Montana's surplus Johnson & Johnson vaccines.
The scheme mirrors an agreement that Saskatchewan and Manitoba reached with North Dakota.
(Additional reporting by Nia Williams in Calgary and Rod Nickel in Winnipeg; Editing by David Goodman/Mark Heinrich, Grant McCool and Marguerita Choy)