B.C. real estate: 5 private islands for sale offer property buyers escape from raging COVID-19 pandemic – Straight.com
Wealthy people wanting to get away from crowded cities to escape COVID-19 have options other than retreating to their lakeside cottages and country homes.
"An island would be a good place to ride out this pandemic," realtor Adam Major told the Straight.
Major is the managing broker of Holywell Properties, a realty agency that also owns and operates real-estate information site Zealty.ca.
Major noted that owning a private island has always appealed to people.
"Who doesn't want to own a private island?" Major asked.
With the raging COVID-19 pandemic, Major believes that the allure of having a private island has increased.
However, this is not for everyone.
"If you live on an isalnd, the cost to maintain it is probably more," Major said.
One has to get everything to the island by boat, from food to fuel and other supplies.
"It's not as cheap as it sounds, but definitely it has appeal right now," Major said.
Major and Holywell Properties realty agent Gary Little provided a sample of five private islands for sale.
Below are the marketing blurbs by realty agencies for these properties:
1 Lamb Islats
"Welcome to your very own Private 1 Acre Island just 2hrs from Downtown Vancouver! This Private Island is 500ft off shore (accessible by private boat – included) and offers 2 homes. The main house is an extremely open concept West Coast Contemporary home totaling 2,365SqFt with 3 Beds / 2 Baths & 2,280SqFt of patio with manicured gardens, seating areas, dining areas & large hot-tub with view. The second home is a 724SqFt Loft offering 2 Beds / 1 Bath & 220SqFt of patio including its own hot-tub & mountain views. These homes are positioned on either side of the Island for maximum privacy. Deep water moorage & 40Ft X 14Ft dock. Local fishing, crabbing, prawning & clamming provide you all the West Coast has to offer!"
Malei Island
"45 acre tastefully developed private island in Queen Charlotte Strait. Malei Island is nicely nestled in Cascade Harbour on the NW shore of Nigei Island. It is entirely in its natural state with the exception of a small footprint to accommodate the residence and a suspended boardwalk which meanders through the forest from the eastern shoreline through to the west end of the island. The 2800sqft 2 story home has four bedrooms and two bathrooms. The 1500sqft main level incorporates an open concept plan featuring the living room and spacious, well-appointed kitchen with propane cookstove. There is a vaulted ceiling in the living room with a wood-burning stove and access to the expansive oceanside deck. Also on the main floor is one bedroom and a full bathroom. A mudroom / laundry room combination houses the on-demand hot water pressure tank and ultraviolet water filtration system as well as the stacking washer and dryer plus 2 showers. The electrical/mechanical room houses a bank of 12 batteries with a trace engineered inverter system, analytic systems/voltage converter, emergency back-up lighting and electrical panels. The 1300sqft upper level features three spacious bedrooms that all have large skylights on the pitched ceilings providing natural light and beautiful ocean views. There are a series of smaller rooms across the back of the home for storage and/or additional sleeping quarters. There is a washroom on the upper level. Underneath the house there is easy access for storage, building supplies, equipment and a side-by-side ATV. Domestic water is by way of rainwater collection to a series of large tanks underneath the front deck. Power is an integrated system of generator coupled with two wind turbines. The power is then stored in a bank of batteries then converted through the inverter system for full 110v power. Between the home and the oceanfront there is a helipad as well as a stone and mason wood-fired hot tub and cold pool built into the natural rock."
O Burts Island
"The most affordable private island on the real west coast. Never been touched this island hold onto old growth hemlock and red cedar trees that back out onto the islands natural beaches. The island itself is generally level which make for good building sites and it is sheltered from the rugged waters by the neighboring Burlo island which make this an attractive option. Bamfield itself is home to world class recreation with, kayaking, fishing and hiking all at your doorstep. Home of the famous West Coast Trail, Bamfield Marine Science Center and the Music by the Sea festival there is no shortage of things to do in this quant little town. A legacy property like this is truly one of a kind."
LT 81 Leech Island
"Own your own island and live off the grid! Just a few short minutes boat ride from Sunrise Point Road on Thetis Island you land on your own island of 3.37 acres with dock, 2 bedroom home, sleeping loft/boat house, community water from Thetis island, recently installed, advanced solar power system with generator backup. Fruit trees and garden areas. Amazing views from almost anywhere on this private island, looking south over to Clam Bay spit, Hall, Secretarys and Reid Islands. Great fishing and pawning nearby."
Saturnina Island
"A True Legacy Property. Your own private island awaits you. 10 gorgeous and tranquil acres with a foreshore lease in place where you may be able to place your own private moorage! Situated next to the Royal Vancouver Yacht Club on Tugboat Island, you will find this unique gem of a property. A large soft pebbled beach within a protected bay provides opportunity for swimming, kayaking and float plane access. Boundless development potential awaits. Majestic views across the Strait are enjoyed and year round access is attainable by means of ferry service to Gabriola Island, or a brief 15 minute Seaplane flight service from Vancouver's YVR South terminal. Claim your own piece of paradise with stunning Saturnina Island. Verify all data and measurement if deemed important. City:Saturnina Island"
30 businesses in 30 days: Fort McMurray real estate agent pushes shop local campaign for Christmas – CBC.ca
A Fort McMurray real estate agent is encouraging people shop local by creating a video series called 30 businesses in 30 days.
This month, Melanie Galea started posting videos showcasing small businesses in Fort McMurray. From pet stores, to coffee roasters and spas, Galea has been trying to remind locals about what businesses they could be shopping from.
"It just seemed like it was needed more than ever," said Galea.
"These business owners are ready for Christmas."
She said there are concerns that businesses are going to be shut down and several businesses have already closed during the pandemic and flood.
"People are staying home, they're maybe not spending quite as much money. Some businesses are doing well, but I've seen businesses shut down because of what's happening right now."
Galea did a similar promotion in 2015, making videos to showcase 30 businesses. Thirteen of those stores have since closed.
Galea put a call out for businesses to contact her about making a video, and she was even surprised to find out about companies she had never heard of before.
"It's great to see there are new businesses," said Galea.
"The reaction has been fantastic."
Galea said her videos have even inspired former McMurrayites. She said a former Fort McMurray resident, now living in Edmonton, reached out to Galea to ask about buying gift cards from Fort McMurray shops.
The entire series took about 100 hours to create. She charged $50 per business to do the video, but it's costing her more than $250 per episode.
"This is my give to the community," said Galea. She started filming the series in the beginning of October.
Carley Johnson, owner of Firebag Coffee Company, started selling coffee and coffee accessories in February. She roasts coffee at her home in Fort McMurray and sells it online and at local markets.
Since her video went live, she's had people reach out to her saying they didn't know her business existed and says her sales have increased.
The company does free delivery in town, and she says they do about 25-30 orders a day.
"Since the video's run I've probably had at least 5 to 10 new people contact me every day."
"It's wonderful," said Johnson.
Michael Langille's video hasn't gone public yet — it's slated for Dec. 9. He's the owner of The Little Pet Company, which is in the midst of expanding.
"Some people think that we're still shut down since the flood," said Langille. "It's about broadcasting that we're here."
He said many people thought the flood destroyed the shop, which it didn't.
The store was "busier than ever" for the first few months of the pandemic, but recently noticed a "sgnificant change" in the number of customers coming in.
Langille said he doubled his store's inventory with the expansion, but "we're not seeing double the sales by any means."
"We might've seen a ten per cent increase, which is not what you want to see when you're expanding your business."
He's hoping the video gets people coming into the store, and spending their dollars in town, rather than online.
JPMorgan's Pil Sees Quick Return to Office Boosting Real Estate – BNN
(Bloomberg) — People will likely return to the office more quickly than expected and that will help boost the price of some commercial real estate, according to J.P. Morgan Asset Management.
Investors may be making a mistake by extrapolating the future from the current situation with lots of working from home due to Covid-19, according to Anton Pil, global head of alternatives at J.P. Morgan Asset Management, part of JPMorgan Chase & Co. Top malls worldwide should see a faster-than-expected rebound in traffic, he said, and there's an overshoot in expectations about how many people will want the status quo versus returning to the office.
"I'm expecting a pretty significant rebound in valuation," Pil said in a phone interview Wednesday. "Financing terms are at some of the lowest levels that we've ever seen, and the income generation continues to be quite strong, at least if you own top-notch offices in strong locations."
Urban centers have been able to survive previous pandemics and will do so again this time, Pil said. He pointed to the co-working trend as evidence that even when people could work from home they found there was value in being around others.
However, investors are taking things slowly at this point, with commercial real estate dealmaking in the third quarter far below pre-pandemic levels, according to data from CBRE Group Inc. and Real Capital Analytics Inc.
Pil also said that easy monetary policy and available financing means that it's harder to tell which companies have simply been hurt by the pandemic and which have business models that just aren't viable. J.P. Morgan Asset Management has stuck to a relatively conservative approach that's focused on the actual assets companies own, he said, to avoid potential trouble on that front.
Venture capital will be a very robust market over the next year or two, Pil added. Lots of new businesses will be started by people who were laid off or had salaries reduced during the pandemic, he said, plus the efficiency of working from home and broader adoption of cloud computing has made starting a business cheaper and easier around the globe.
©2020 Bloomberg L.P.
Toronto's Real Estate Board Tells Brokers Stop Showing More Than 2 Years of Sold Data – Better Dwelling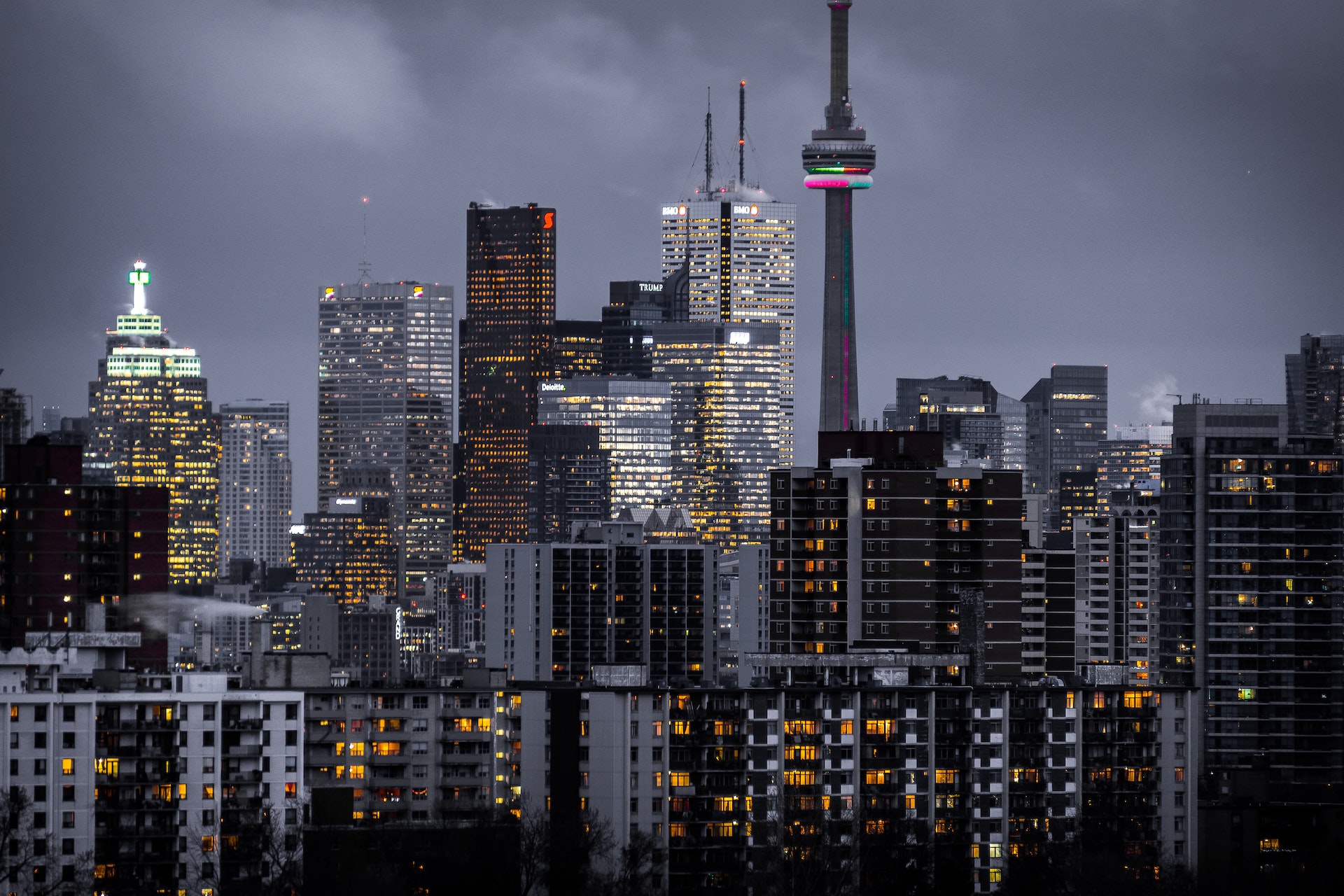 Toronto's golden age of real estate brokerage innovation is coming to an abrupt end. Toronto Regional Real Estate Board (TRREB) sent a memo this week, on sold data. The board informed brokers they will only be allowed to show two years of data going forward.
TRREB Ordered To Allow Brokerages To Show Sold Data
The board formerly known as TREB was sued by the competition bureau in 2011. The bureau argued it was anti-competitive to prevent real estate brokers from sharing sold information. This dispute went on for years, until the supreme court finally rejected any appeals in 2018. Shortly after, the board provided member brokers with a data feed, complete with sold data. Almost immediately, this brought Toronto real estate out of the dark ages.
Release of Sold Data Drove Brokerage Innovation
Allowing the display of sold data led brokerages to build a number of Zillow-like products. Some brokers began providing sold data to clients going back over a decade. Toronto's formerly dated, agent-driven model, was suddenly refreshed. Buyers were able to research, without an agent acting as a direct barrier to information. Unfortunately, that wasn't TRREB's intention.
TRREB Memo Demands Halt On Displaying Data Over 2 Years Old
TRREB sent member brokers a reminder this week that included a restriction that was previously unclear. The board notes several restrictions, but the biggest one is how much sold data can be shown. The memo reads, "Only two (2) years of sold data can be displayed or accessed at any time on the VOW, Website, or App."
The updated interpretation of the bureau ruling is going to have a big impact. Starting soon, brokerages will restrict sold data to just 2 years. Much of the innovation that allowed people to research on their own will disappear. Instead Toronto will return back to it's agent-driven model, where individuals have to request details from agents. This coincidentally will also conceal readily available sold data from the 2017 detached frenzy.
Like this post? Like us on Facebook for the next one in your feed.